What are the Features of a Bulthaup Kitchen?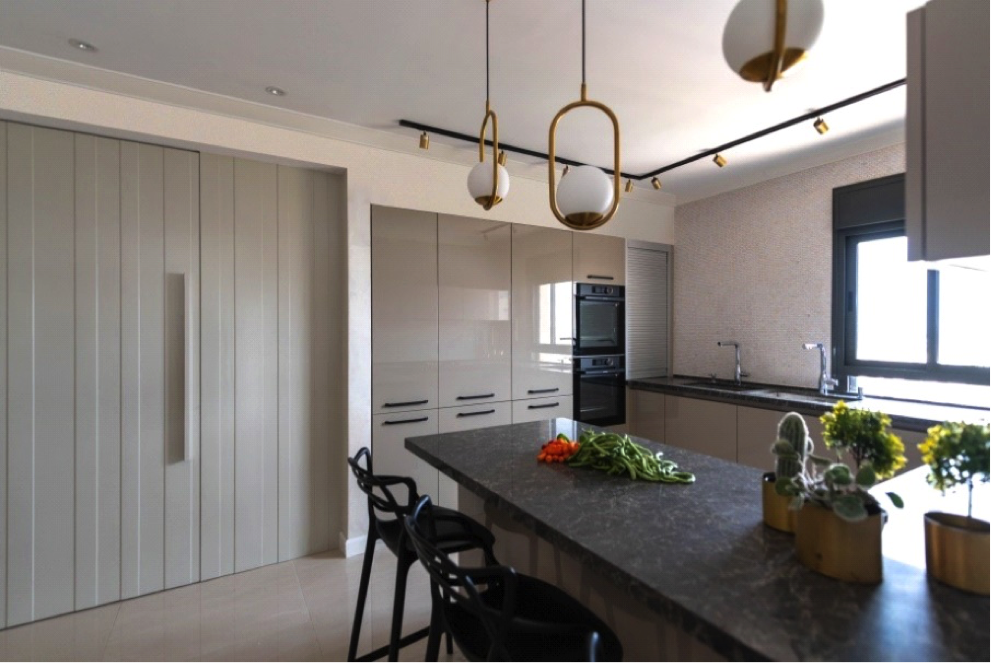 Bulthaup kitchens

are world-class German kitchens, made of high-quality materials and sleek,

modern designs!
Bulthaup is the global, lead manufacturer of modern kitchen designs, named for some of the most functional, durable, and quality kitchens in the entire world. Curated by its unique style, Bulthaup is worth 120 million euros (approximately $126 million), making its profit mostly from exports (80% to be exact). Bulthaup kitchens are luxurious, and for good reason, their quality craftsmanship and engineering goes completely unmatched.
History of Bulthaup
Bulthaup, previously named Martin Bulthaup Möbelfabrik after Martin Bulthaup, was founded in 1949. The very first Bulthaup production factory was born – the very first product beign a sideboard with hand-sewn curtains. By the late 1960s, Martin had already successfully opened another furniture manufacturing company, both of which had assembly lines. Both factories were located near Landshut, Germany. By the late 1970s, Bulthaup had already become one of the top five kitchen distributors in all of Germany. After Martin's death, his son, Gerd Bulthaup, took over and led the company through various new avenues until eventually retiring in 2002. Bulthaup maintains its high-quality status to this day, still being one of the top-manufacturing kitchen designers.
Bulthaup Kitchen Characteristics
Bulthaup is recognized as a top-class manufacturer of kitchens all over the world, and rightfully so, as they place extreme emphasis on the details of their designs. The characteristics that define Bulthaup kitchens include incredible attention to detail, durable craftsmanship, and state of the art engineering. Not only are these designs ergonomic and sleek, they are easy to use, clean, and maintain. They have ample storage space for all your kitchen needs. All you have to do is bring your love of cooking and your appetite.
High-Quality Materials
Bulthaup kitchens are famously known for their simple, ergonomic designs, combining high- quality steel, wood, laminate, and other durable materials. Everything is carefully layered, sandwiching durable materials together to make them resistant to damage and long lasting. They are built to last with top-of-the-line German engineering and craftsmanship. No inch of Bulthaup cabinets or counters goes unaccounted for.
Fully Customizable
Bulthaup kitchens, like most German kitchen designs, are fully also customizable, made to fit the unique size and shape of your kitchen. They can be customized to fit the dimensions and demands of any kitchen. Additionally, they can be made to conceal appliances, giving your kitchen the ultimate luxury kitchen design. Some designs include elements that can be moved as desired by the customer, simply wheeled to the area of choice as long as there is access to water and electricity.
Large Storage Space
They are larger and taller than their English counterparts, giving you more internal storage and counter space. Not to mention, taller counters also give the illusion of higher ceilings, giving your kitchens an expensive look and feel. Many Bulthaup designs also have dresser-like, handle-free drawers that give you plenty of room for storing kitchen necessities, eliminating the need to keep them on the counter.
Ease of Use
Bulthaup believes that the kitchen is a special place within the home – one where family and friends can gather to share intimate moments together. That being said, their designs focus on functionality and ease of use. Simplicity keeps these kitchens easy to clean and maintain, allowing you to make memories with your loved ones instead.
Bringing People Together
The kitchen is where people gather, and share ideas and recipes. Bulthaup kitchens feature a table, or in some designs, a work bench, in the center of the kitchen. This enables people to cook together, all while creating memories and delicious meals.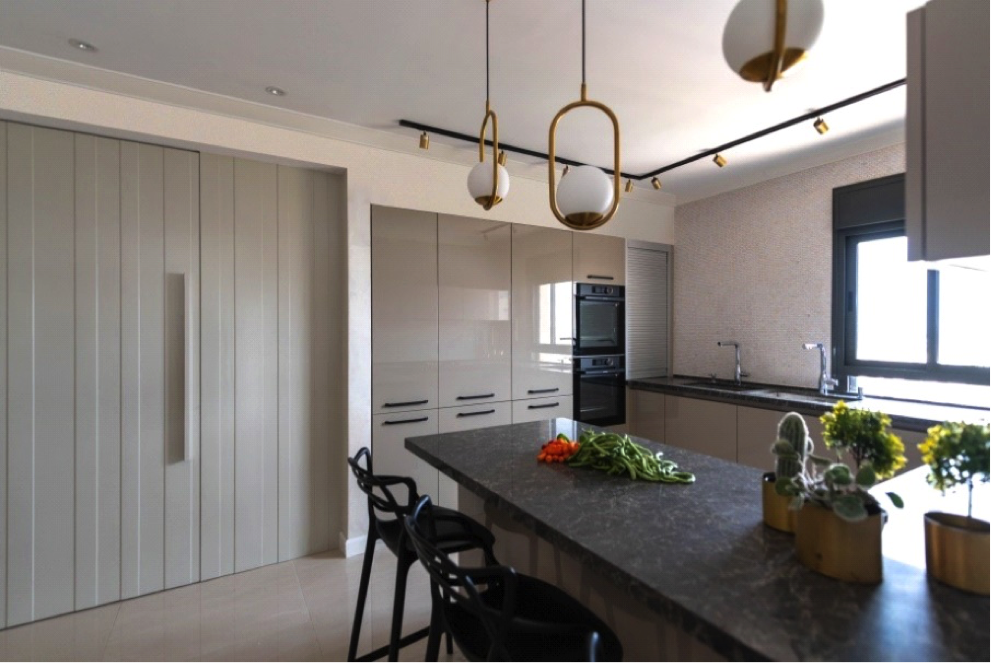 Bulthaup Product Lines
Bulthaup released three distinct product lines, ranging in style and design. They are all unique in their own way and vary in price.
Bulthaup b1
The focus of b1 is simplicity. This range features handle-free pull-out drawers and seamlessly joined units. There are less workspace surfaces in this line compared to b2 or b3, however the surfaces that present within this designs are more than enough. The kitchen space is contained by a wall, features a communal island to encourage people to gather, and have multiple internal storage spaces within its drawers. This product line attracts many younger customers due to its smaller price tag.
Bulthaup b2
The goal of b2 is to have all necessary tools and materials within easy reach. This product line takes functionality and ease of use to a whole new level. This kitchen is less a kitchen and more of a workstation – complete with a tool cabinet, work bench, and an appliance cabinet. All of these elements are be combined into one space, not needing the confinement of a kitchen space. Bulthaup b2 is efficiency at its finest.
Bulthaup b3
Bulthaup b3 combines the finest engineering for maximum storage, function, and maintenance. This kitchen layout is set up to mesh with the rooms around it, creating its own space within the home. The island is the pivotal point of the kitchen space, coming in two different variations. The free-standing island looks like a sculpture within the kitchen, while the foot-supported island gives off a light but expensive look.
Where to Find Bulthaup Kitchens
Every Bulthaup kitchen is customized for your individual space and for your unique needs. Working with an authorized dealer will give you complete creative control over the appliances, materials, and overall appearance of your kitchen. There are around 500 authorized dealers all around the world, all of which have beautiful showrooms for you to view.
Conclusion – What is a Bulthaup Kitchen?
Looking to remodel your kitchen space? Look no further than Bulthaup kitchens – state of the art materials and unique layouts specifically curated for you and your family's needs. These kitchens have been tried and tested for decades, yet still remain future-forward. The Bulthaup kitchen design features the most innovative engineering and the most durable craftsmanship. You will not be able to find a kitchen quite like this anywhere else. The kitchen is a special place within the home – start making everlasting memories in a Bulthaup kitchen today.