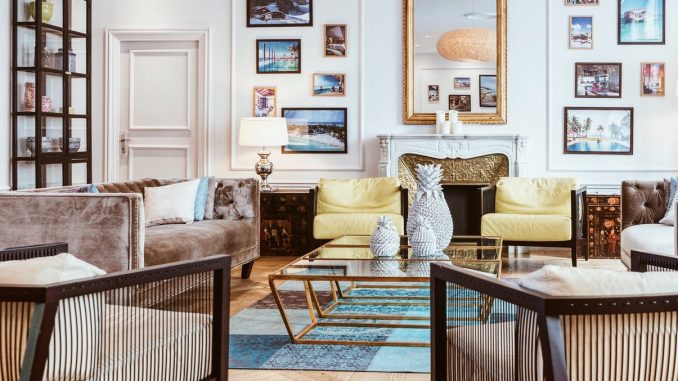 The way you decorate your living room reflects your style and personality!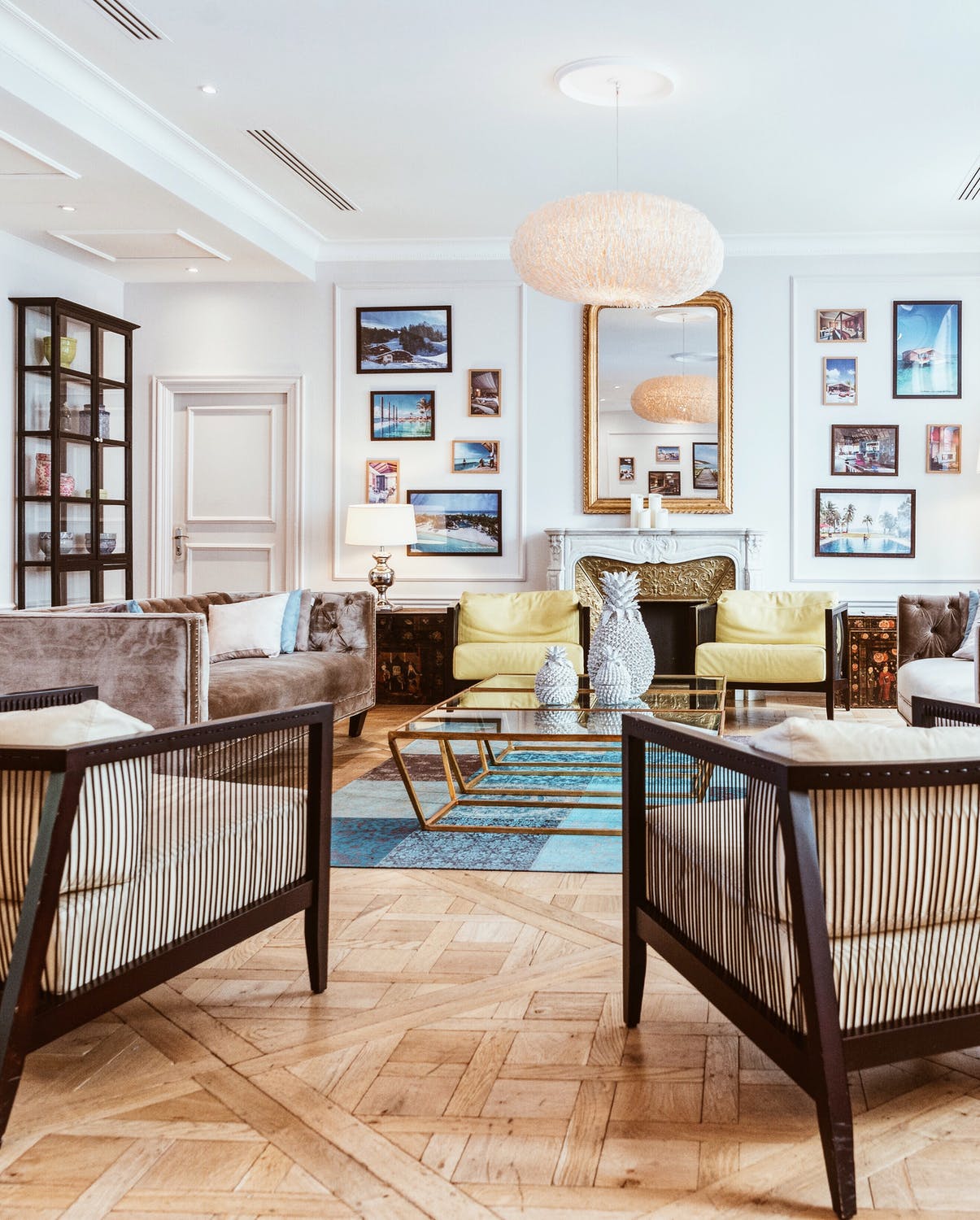 Designing and rearranging your living room can be a daunting and exciting task, depending on whether you want to transform your space or have relocated into a new house. The issue with furnishing a living room is that most people become overly enthusiastic and overdo it. Over-decorating is never the solution. When you can't make up your mind, you're more likely to have an overwhelming and cluttered design. 
If you're planning to design a new living room or construct a new home, you'll need some guidance. Hopefully, our pick of 8 must-have lounge area pieces will be a good place to start!
1. Inviting, Comfortable Seating
One of the most important elements of your living room is sitting space. If you host family and friends often, you'll most likely use your living room. So you'll need a combination of several armchairs and couches to seat everyone comfortably, like zero gravity massage chairs.
Take time to arrange these intentionally, making sure they're not facing away from each other. The goal is to spark conversation. If possible, reduce the number of seats with their backs to those that face the door. Also, test out each seat in your seating area to ensure it's comfortable enough to be in for long hours of conversing and socializing.
2. Plants or Flowers
The interior design looks with touches of wood evoke softness and openness in the space. You can achieve this via different means. Get well-maintained living green plants for the earthy feel to your living room to break the monotony of the decor.
Plants also have an added advantage: they bring life energy into the space. If at all possible, choose healthy, green, leafy plants. However, if you're a plant parent to smaller, leafless plants like aloe or cactus, you can still hang onto it and stylishly incorporate it into your space.
If you don't have a green thumb, or your room doesn't get enough sunlight to nourish a live plant, then consider getting an artificial one. Make sure it's not synthetic and can pass for an authentic plant to pull off the right aesthetic.
Another interesting way to welcome nature into your living room is with freshly cut flowers. In feng shui ethos, flowers are supposed to bring joy and improve the flow of a space. With something as beautiful and colorful as a bouquet, you'll feel certain life energy flowing in the room, making your space feel like a celebration!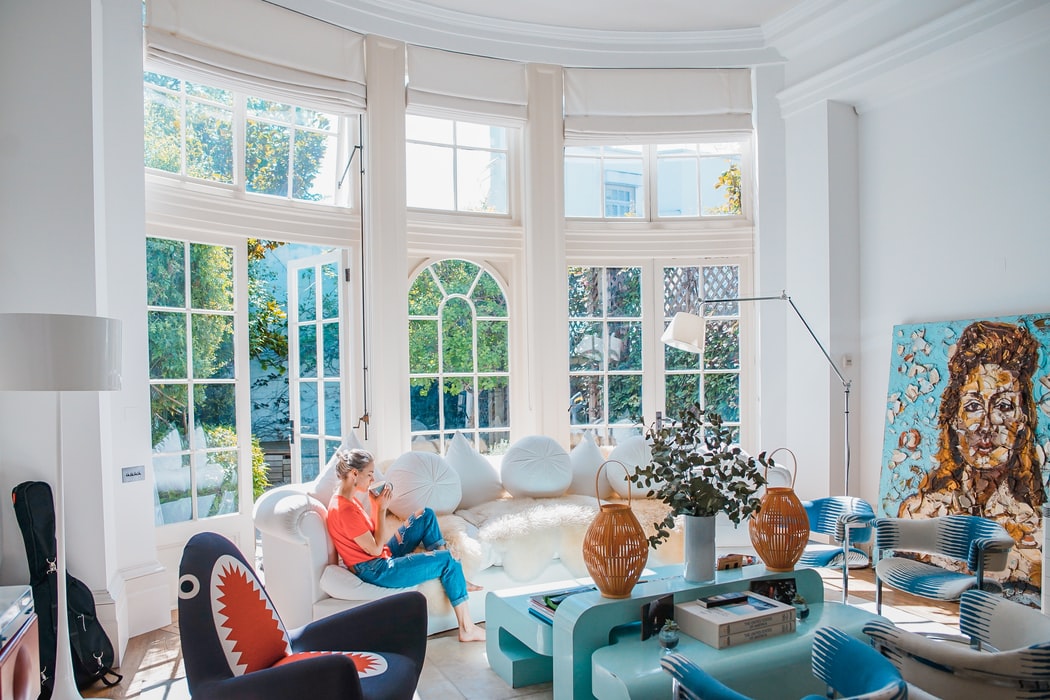 3. A Fluffy Rug
The right rug can help tie in your living room space. Decide if you want a large, graphic carpet or small rugs strategically placed to cover different, small spaces. Check out this article to learn how to decorate your home for solo living. If your space is slightly smaller, then avoid abstract prints. Using more minimalistic prints with toned-down colors. Rugs also add a certain warmth and a more royal look to your space!
4. Framed Artwork
While it is not required to have artwork on the walls, it is beneficial to think about the mood and aesthetic it could add to your space. Your living room is a space where you can connect while also gathering and entertaining.
Consider euphoric and even intimate selections. Display artwork that you adore and enjoy. Incorporating pieces that everyone can appreciate could serve as a conversation starter. Create your artwork if you so desire! Hang your artwork in the right place where they're not covered up.
5. Cushion Covers
Cushions and colorful throws are excellent additions to any room. Choose colors that complement your furniture. Use printed cushions in edgy designs if you want a more modern look. Be daring, and don't be afraid of patterned designs to bring life and personality to the space. Make strategic use of them to create an intimate, cozy, and artistically appealing mood. You can look at other multi-functional designs to add to your home for some inspiration.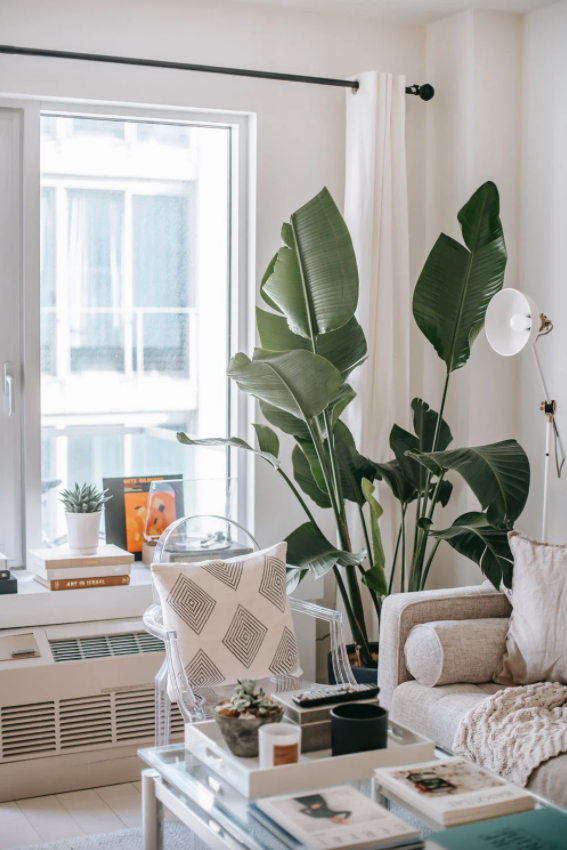 6. Lighting
Lamps and lanterns create strong visual focal points in your room, making them essential room accessories. While you can rely on natural lighting during the day, getting reliable, warm lighting fixtures around the room can be a good functional decor piece. Get a mix of standing lamps and others you can place on tables or mount on walls to enhance the appeal of your space.
7. Vases
While your flowers might be a good way to liven up the room, consider investing in a gorgeous, quality vase. Vases are an artistic way to show off your design sense. They are subtle design elements often overlooked but can add a powerful punch to your space. This modern accessory, which is thoughtfully sized, addresses both appearance and functionality.
8. Ottomans
Your furniture defines your space, and one of the most defining pieces of your living room is your couch. However, this doesn't have to be your only sitting space. Along with your main seating arrangement, Ottomans make for edgy, functional furniture pieces that can elevate the aesthetic in your living room.
Conclusion 
Your room depends on the homeowner's personality and style, so there's no right way. So remember to keep it clean and only include pieces essential to your style without overwhelming the space. Happy decorating!