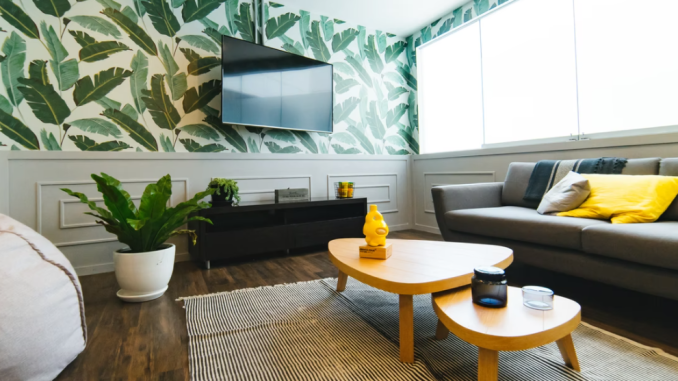 Why settle for a design that only does one thing? Get a design that can do more for you and your home!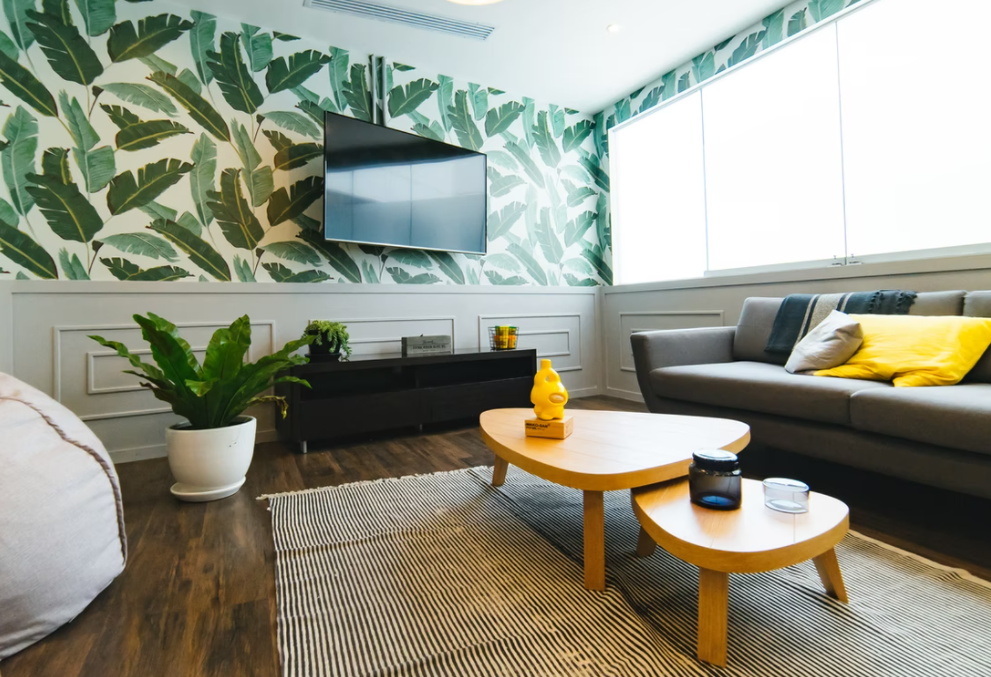 Take a look at some of the multi-functional furniture and décor that you'll want to include in your
interiors.
A Television That's a Work of Art
While modern flat-screen televisions look a lot better than chunky televisions from decades ago, they're
still not very pleasant to look at. The flat black screen and the collection of wires can really throw off the
chic interior design of a room.
Luckily, there are tech companies that understand this aesthetic frustration. They've created flat-screen
televisions that can disguise themselves as artwork. So, whenever you're not binge-watching your
favourite Netflix show or hosting a movie night, your TV screen will look like a gorgeous print hanging on
your wall.
How can you do this? You'll have to get the right TV. Samsung's The Frame is an option. The TV is
designed to look exactly like a painting since it sits flush against the wall and has a "frame" to complete
the disguise. Once you set up the TV, you can use Art Mode to display whatever artwork you like on the
screen.
Other options for this are Samsung's The Serif, LG's GX Series, and Sony's A8H Bravia OLED 4K.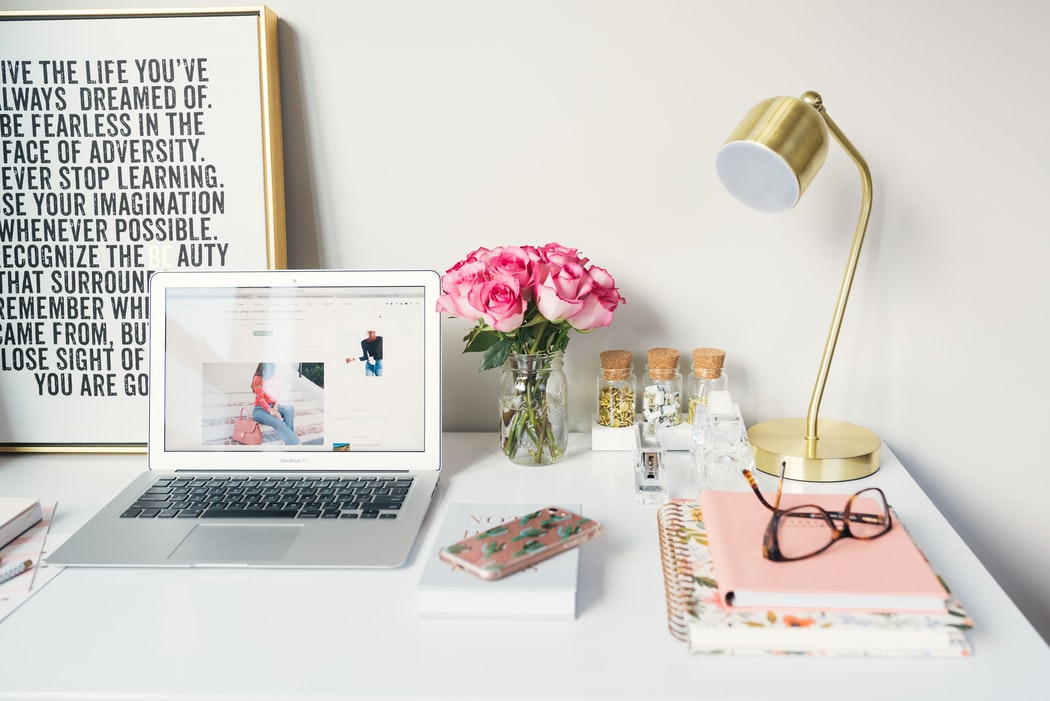 A Picture-Perfect Pull-Down Desk
If you like the artsy television idea, you'll love this! You can turn your wall art into a hidden murphy
desk. Whenever you need to do some work at home, you can walk up to the portrait, unhinge it from
the wall and convert it into a lightweight desk. Then you can grab your laptop and get to business!
Once you're done, you can clear off the desk and tuck it back into the wall where it belongs. No one will
suspect that the painting is also your secret workspace.
A Convertible Dining Set
Do you like to entertain? Then, you'll want to get a Transformer Table for the middle of your dining
room. The table is customizable so that you can adjust its size for your guest list. If you're having a big
dinner party with a dozen guests coming over, you can use the panels to expand your table and seating
to match that number. Everyone will have someplace comfortable to sit for the special occasion.
On normal weekdays when you're not playing the host, you can change up your convertible dining set
once again, shrinking it down to a convenient size.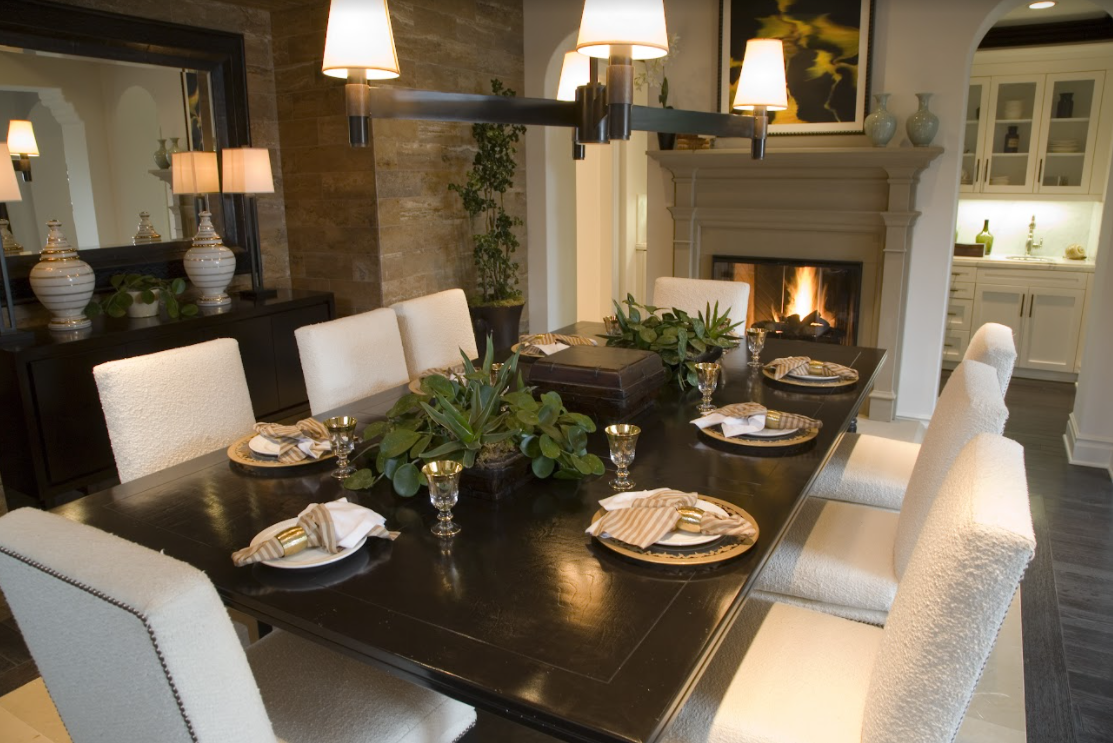 A Kitchen Island with Extra Storage
Storage is key for your kitchen. Without enough storage, you'll have a cluttered countertop that makes
it a trial to cook your dinner. To optimize the room's storage, you should get a kitchen island with a
built-in bookcase.
If cabinets are getting too cramped, you can move some of your dishes and glassware to the built-in
bookcase. If your pantry is too full, you could put your boxes of cereal or containers of granola right
there — it will be great for those mornings when you have to rush to get breakfast ready. And if your
cabinets and pantry are well-organized, you can use the bookcase to display all of your cookbooks and
recipe collections. For an added pop of design, make a rainbow bookcase by arranging the spines by
colour.
Don't settle for less! Fill your home with items that serve more than one simple function.