Working from Home? Here is How to Decorate Your Home Office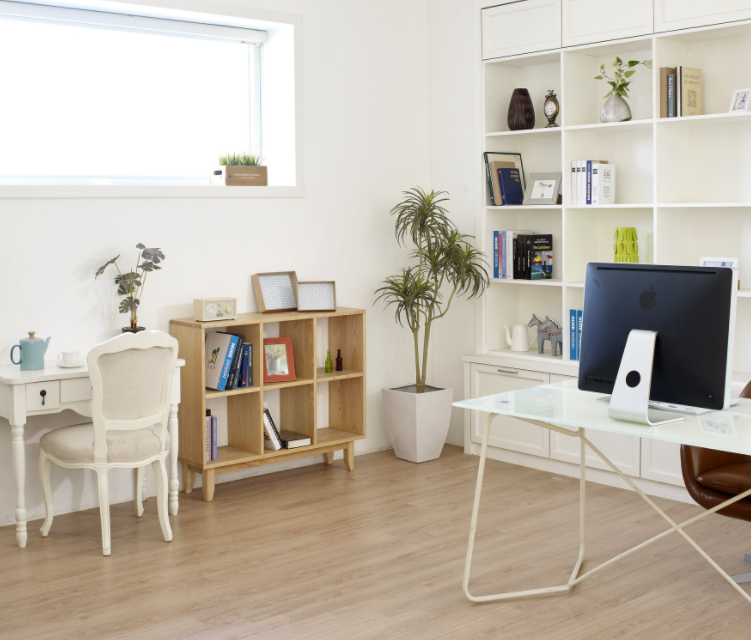 Become productive working from home by decorating your office the right way. Here's how!
Many of us are currently working from home, especially since the pandemic started. This means that you may need an office in your home where you can concentrate and do your work. A home office should be a quiet space where you can not only do your work, but be as productive as you can in the process. Here are some ways to decorate your home office to ensure that you can get all of your work done at home!
Choose a Good Location
If you have the option to choose where you would like to set up your home office, make sure to choose an area in your home where you feel positive and full of energy. A room that receives a lot of sunlight throughout the day would make a positive impact on your work ethic. Make sure you feel comfortable in the space, and that you have the proper heating and cooling to keep your office at a comfortable temperature so that you can complete your work.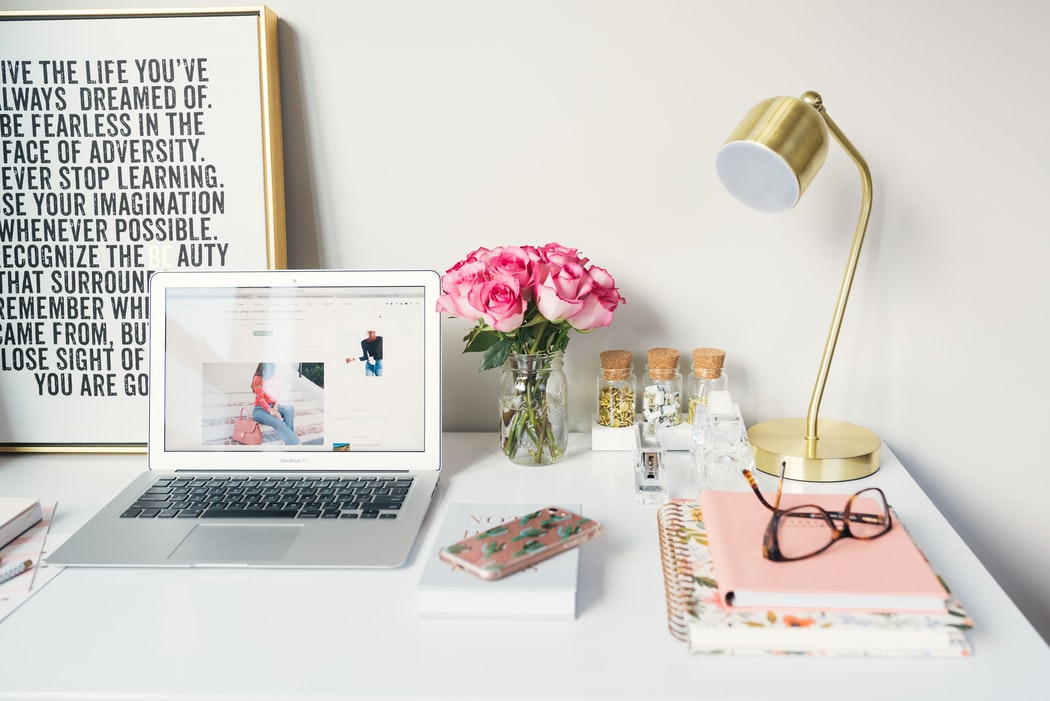 Stay Organized
Keeping your home office organized is one of the most important things you can do to ensure that you stay on schedule and productive. You can organize your things either with horizontal shelving or also with vertical shelving to save space in your office. But don't make your organizing boring either – one of the best ways to organize your things is with style. On shelving bring some color to your office with bold accessories. How about an oversized office book with a pretty bold vase on top for a nice burst of color? Sounds good to me!
Add a Comfortable Sofa to Your Home
If you are lucky enough to have a large home office, consider adding a beautiful comfy sofa so that you can kick back and relax at times and also invite family and friends to hang out. A comfortable sofa makes the perfect spot to take a break, take a call, browse on Jooble or even catch up on some reading. To keep the energy and positivity going in your office, choose a sofa in a bold color that will bring in some color to your space. Then add some throw pillows to accessorize and show your personality!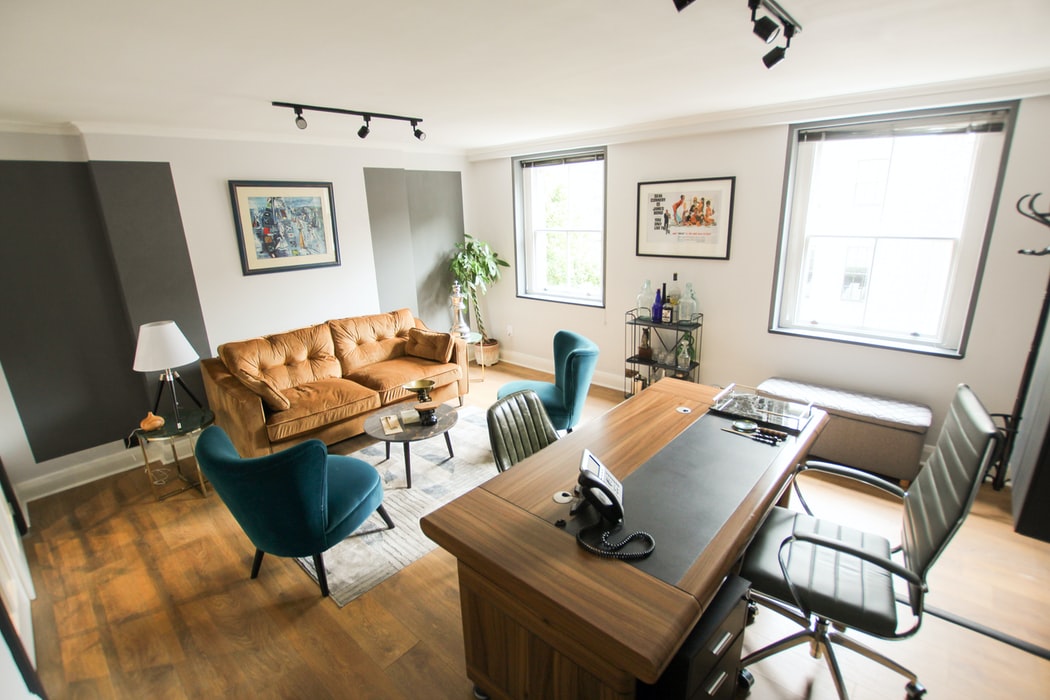 Decorate Your Office with Plants
Bring the outdoors in your office by decorating your space with indoor plants. Some of our favorite plants to put in home offices are succulents, fishbone cactus, blue star fern, alocasia plant, ficus altissma, and just about any hanging spide and snake plants. This is also a great way to purify the air in your office, and bring in some fresh oxygen. Choose your plant pots wisely, and make sure the colors go well with the rest of your decor.
Add Some Glamor to Your Office
To add some glitz and glam your office, incorporate gold and silver accent pieces to your office. A beautiful gold or silver lamp, metallic drawer pulls, a nice metallic wire organizing basket, and more are perfect ways to add a little bit of sophistication to your office. Get creative, and make sure to stick to only one color of metallic, mixing metallics usually doesn't work and ends up looking tacky. Whatever you decide to do, have fun with it because your home office should be a space where you can feel comfortable, alive, and get your creative juices flowing!