4 Tips For Choosing The Best Landscape Lighting For Your Backyard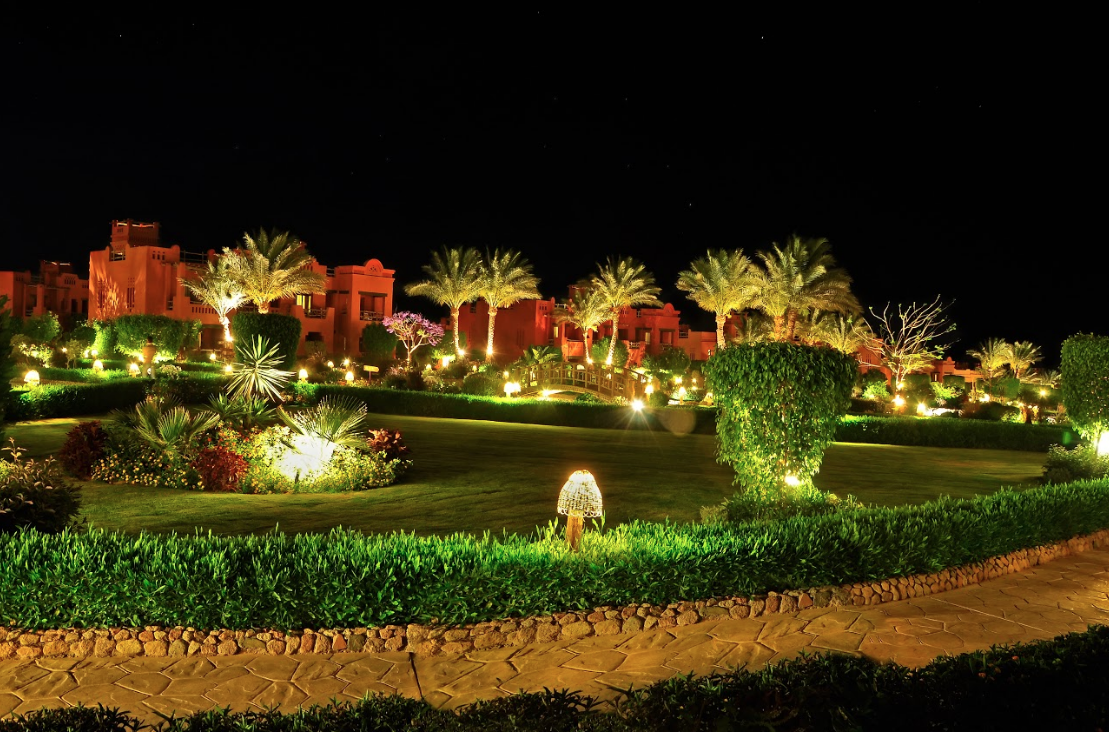 Landscape lighting allows backyard owners to enjoy the scenery of their yard after dark. Whether such lighting is for a special occasion or not, a well-lit yard can do wonders for its ambiance!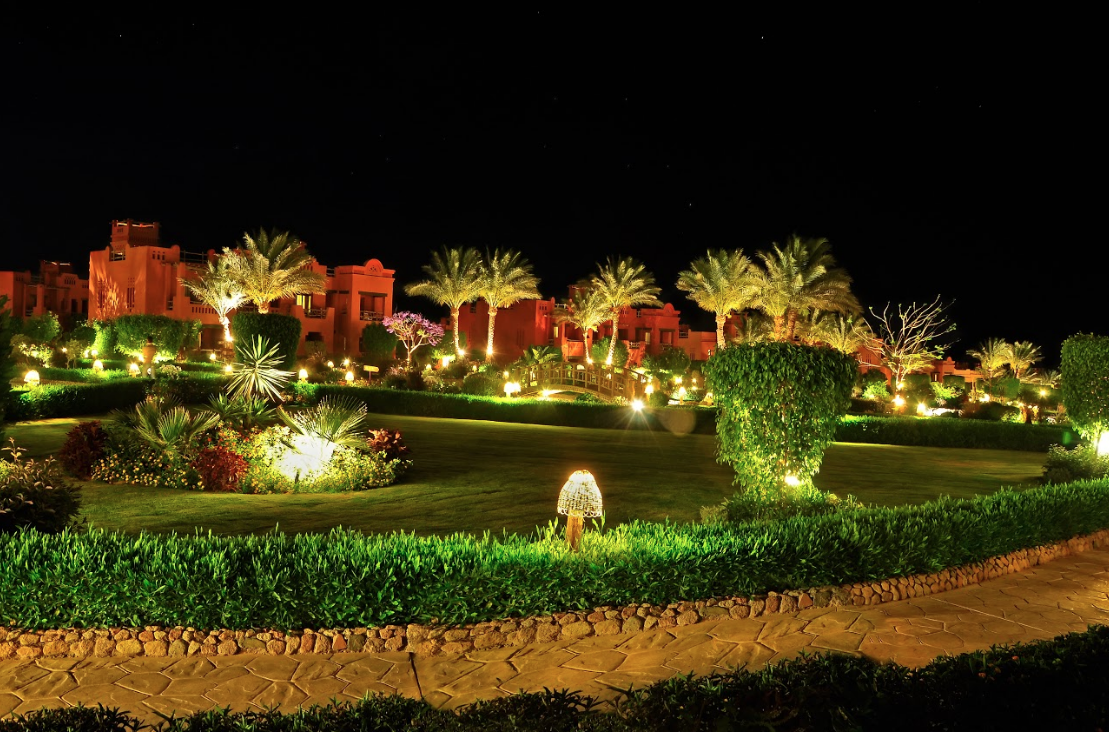 Photos By: Adobe Stock Images
Improving your landscape lighting is not only for aesthetic purposes, but also for your home's security and safety. Considering the suitability of the lighting to your backyard is essential for these reasons. Here are some tips in choosing the perfect lighting for your backyard:
1. Consider The Location
Once you decide to include lighting in your backyard, one of the first factors you need to consider is your home's location. For example, if you live in Minnesota, it's better to order from your local lighting manufacturer, such as TouchStone Lights. Choosing one near you will allow you to reach out to them more quickly than ordering from somewhere distant. When you purchase from a local manufacturer, they can deliver your order swiftly. Since they're nearby, most companies offer installation as part of their service package. This way, you can assure and monitor the quality of their products and services.
Most importantly, your local suppliers know the quality of lighting suitable to your location because they're updated about the local weather. Thus, you can expect your backyard lighting system to last throughout the years.
2. Decide The Type Of Illumination
Another tip is to choose the type of illumination that suits your backyard. Also, you may want to select the landscape lighting that can accentuate your backyard trees or water fixtures. If you want to highlight specific objects or areas in your backyard, then choose a light that's compatible with such areas. For instance, lighting your pathways can be a good idea as it adds a welcoming effect to your visitors. However, high illumination in such areas isn't necessary, since lit pavers typically look better for pathways. On the other hand, high illumination or a wide beam of light may be suitable in highlighting an architectural wall.
3. Add Colorful Lights
You may also want to add colorful lights in your yard rather than having all-white lighting. For instance, choosing a blue hue creates a cool and calming ambiance, so it's best to choose bulbs with a 4200K range as stated on the packaging. You can also use this lighting for green shrubs or trees because it can make them appear greener. For stones, use 2700K light to help enhance their earthy colors. As for gray, black, and other darker colors, go for 4200K to make them look darker.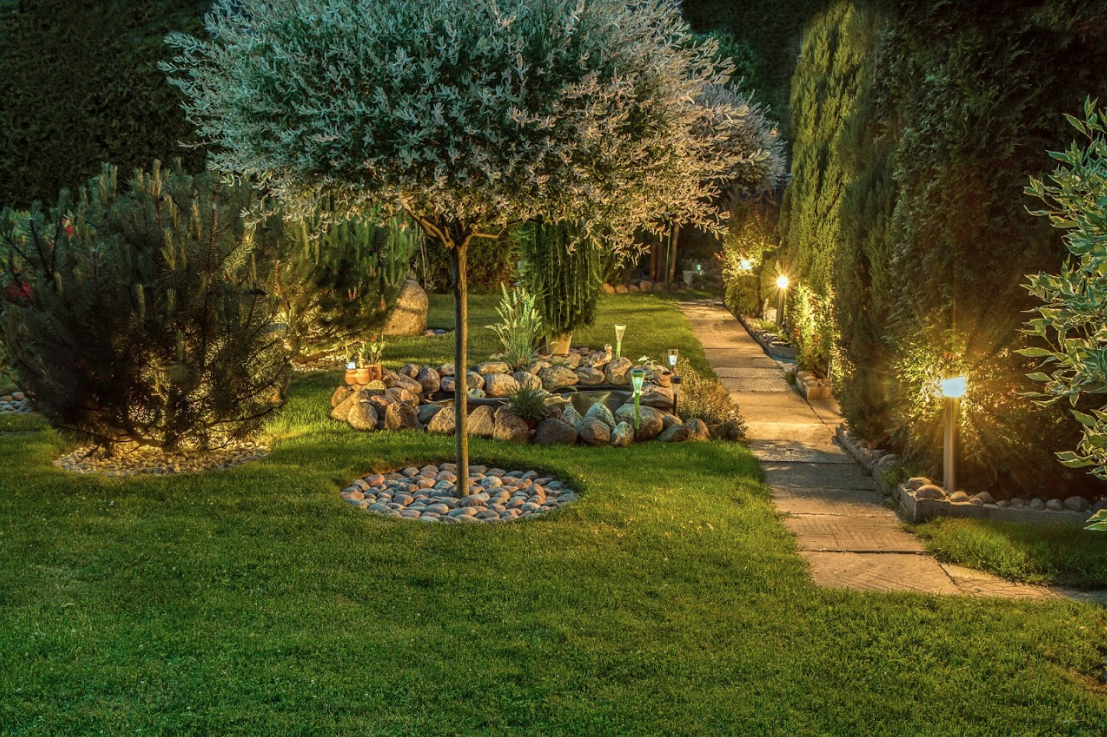 4. Create Effects
It's also a great idea to be creative with landscape lighting. If you don't want to stick to one type of light and color, here are some lighting designs that can create dramatic effects in your backyard:
Shadowing: To add some mysterious yet elegant touch to your outdoor design, add shadow lighting to your preference. It can create silhouette images of accessories, plants, and trees within your backyard.
Grazing Light: This lighting design technique can illuminate the outline of your trees to enhance their texture and shape. You can do so by utilizing a positioned spotlight.
Up-Lighting: You can achieve an up-lighting effect by mounting floodlight or spotlight fixtures on the ground. This lighting technique will accentuate or highlight the accessories in your yard.
Conclusion
Deciding to lighten up your backyard at night doesn't only involve purchasing a light bulb then expecting it to cause drastic changes in your whole yard. You may need to find suppliers to help you choose the landscape lighting you'll need.
Additionally, you should consider the type of illumination depending on the outline and features of your yard. If you want to add some effects, add colored lighting or creative lighting techniques. This way, you can appreciate the beauty of your yard even more and keep your surroundings secure.