Saving Electricity When Cooking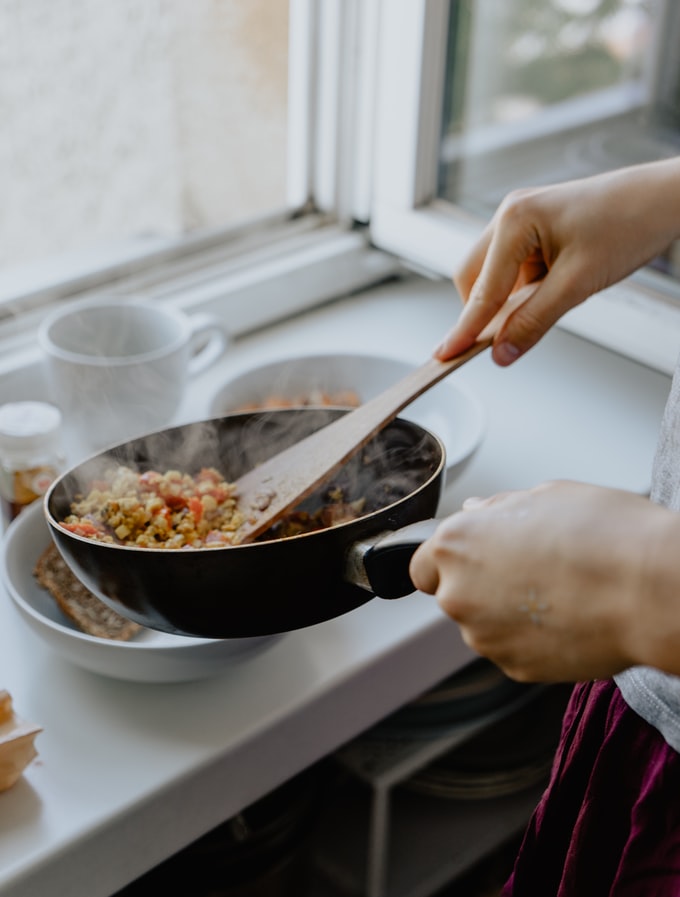 Keep reading to learn how to save electricity and cook efficiently at home to lower your energy bill!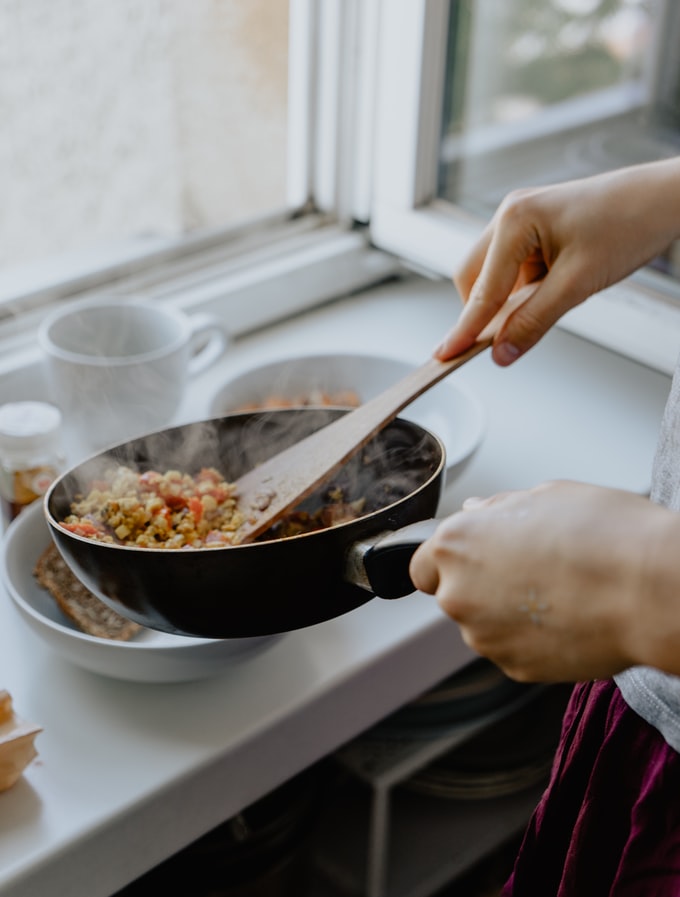 Photos By: Unsplash
Cooking Efficiently
You might not normally think about the effect that saving energy in the kitchen has on your overall energy bill. Usually, you would be more concerned with ensuring that your house is well-insulated or changing your energy deal to save some cash. However, it should be made known that the energy consumed in the kitchen can amount to a huge impact on your total energy usage and thus energy bills.
Essentially, this is very much influenced by the food you are cooking and how you are cooking it. This does not mean you must invest in a top-grade energy-efficient oven to better the energy efficiency of your kitchen though. Just being more aware of how you are cooking can greatly lessen the amount of energy used and the total bill in the process. For further cost savings, you might even want to switch electricity provider if you are unsatisfied with your current electricity plan. Here are 21 easy to follow recommendations that would help you in your journey to becoming an energy-conscious home cook. Knowing and understanding these would certainly have a positive impact on your energy usage and wallet, even if you do not use them all in preparing every meal.
Top Recommendations for Cooking Efficiently
Use a microwave whenever possible to heat up and cook food
Use boiled water from a kettle to steam or boil food over the stove
Use only as much water as you need to boil food as energy is wasted on the water you boil but do not actually need
Slow cookers only consume slightly more energy than a lightbulb are an energy-saving cooking appliance
Maximize the amount of food you cook in an oven and cook them all in one go
As much as possible, try not to open the oven door while it is in use
Thaw your frozen food in advance to avoid using an additional appliance to defrost it
Familiarize yourself with the time it takes for your oven to preheat so you can start cooking right when it is at the correct temperature.
Boil potatoes before roasting them to cut down on the time needed to cook in the oven
Ceramic or glassware retains heat better and is more efficient to use
Cut up large pieces of foods to allow it to cook more quickly and avoid overcooking
Convection or fan-assisted ovens are more energy-efficient as the fans help to circulate the heat around the food
Switch off electric ovens ten minutes before the food is done cooking
Use an appropriately sized pan and hob to cook
When needed, use a lid on pots and pans to retain the heat within
Steam vegetables with a double steamer so the food can be stacked on top of each other while using one ring
As most dishes need to simmer instead of boil, turn down the heat of the ring or burner once optimal cooking temperature is reached
Use a pressure cooker whenever you can
Opt for flat-bottomed pans for electric hobs such that heat spreads even throughout
Copper-bottomed pans conduct heat quicker and cast-iron pans retain heat better
Clean heating rings often so that food stuck would not interfere with heat absorption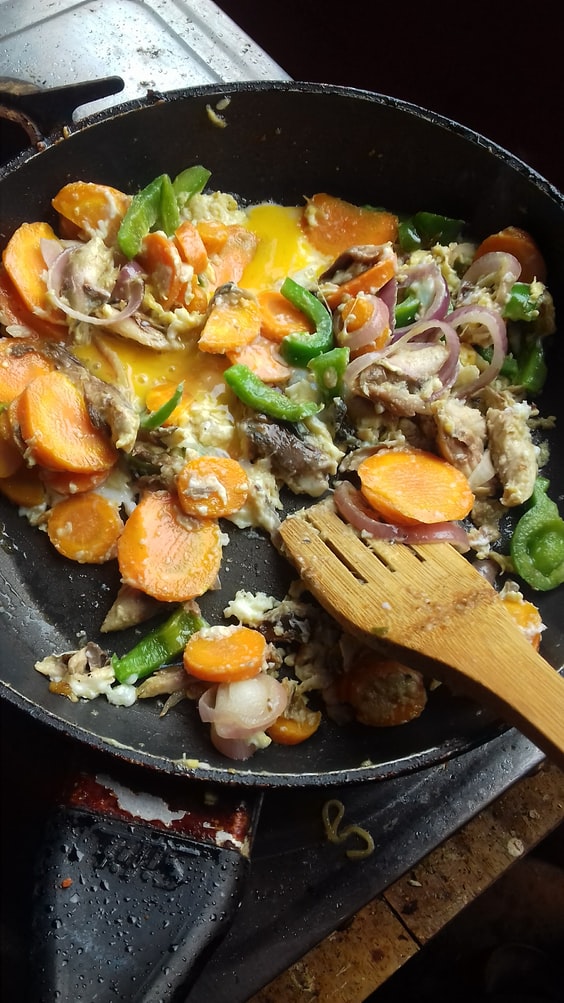 Which Appliance to Use?
If you are going for something that is quick and simple, the most energy-efficient way is to use a microwave to cook. A microwave doesn't cost much to use per hour, so if you don't need to make anything complicated, just use a microwave.
On the flipside, ovens are most widely used as they are versatile when it comes to the methods of cooking you can do with just one appliance. However, research shows that using ovens and grills cost less per hour than a microwave, but since you are more likely to use ovens longer than you would a microwave, the amount of money is about the same. In this aspect, the amount of money each appliance cost mostly depends on how efficiently you are using them, and not which you use.
Which Hob to Use?
Induction hobs are gaining popularity for kitchens and oven manufacturers, whereas traditional gas-ringed hobs are starting to get outdated. This is rightfully so as studies indicate that induction hobs are much cheaper and up to 74% more efficient in generating heat. They also use 57% less energy as compared to their gas counterparts.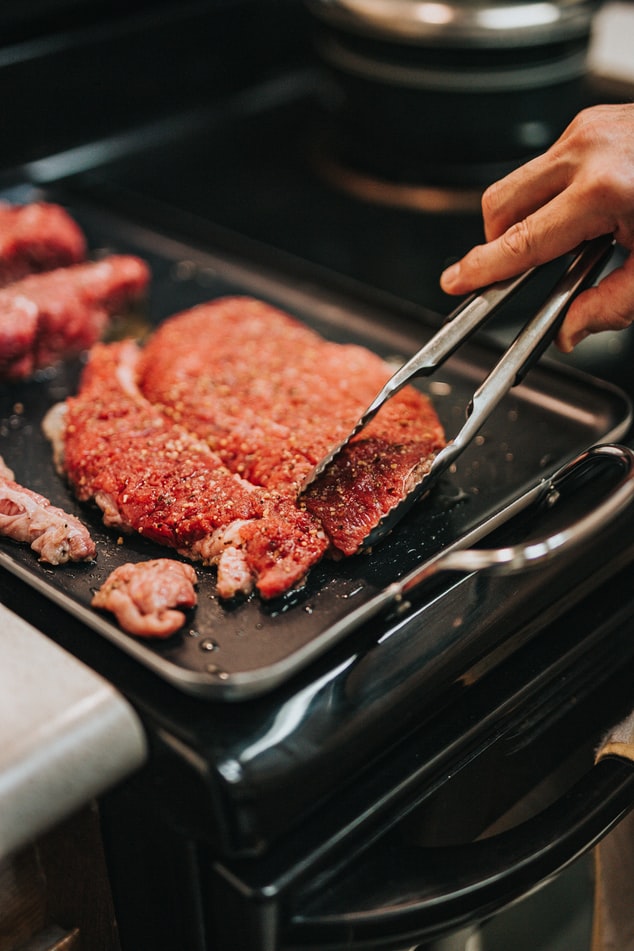 Impact on the Environment
Almost all of the above mentioned recommendations have positive spill-over effects on the environment as being more energy-efficient translates into generally a greener approach to cooking. Using such methods in your cooking as much as possible will significantly reduce the amount of energy you use and hence the impact on the environment.
Should I Get a New Appliance?
That being said, you do not need to invest in a newer, more energy-efficient appliance to be more energy-efficient while cooking if you already have one that is working well. However, should any kitchen appliance you own is not working, it is worth it to buy one that saves as much energy as possible and helps to keep your bills low as well. You should also think of replacing one that is ten years or older. Regardless of their condition, older appliances are expensive to fix and more convenient (and even cheaper) to replace entirely. It is also worthwhile to constantly ensure that your oven doors are properly sealed and the thermostat or fan is working well.
Should you choose to buy a new electric one, choose one that is energy-efficient with triple glazing on the door. The energy label can also give you an indication of its energy-efficiency and help reduce costs in the long run. The most efficient ones also carry the Energy Saving recommended badge.
Conclusion
In sum, ensure that you are not overpaying for the energy you use by signing up to a fixed rate tariff for one to two years and check that you do not snowball onto a potentially pricey standard variable tariff. Comparing gas and electricity prices is also useful to ensure that you are on the most inexpensive tariff that fits your usage.