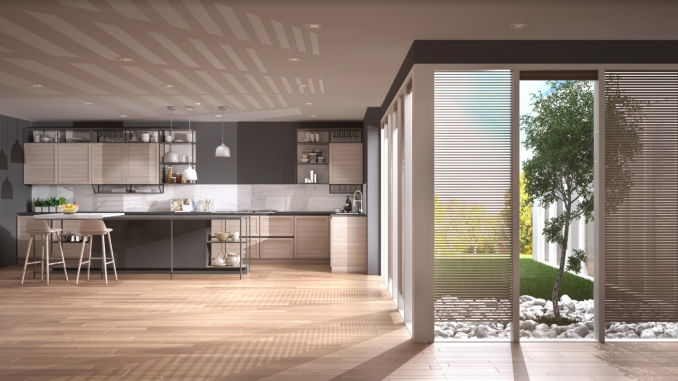 Outdoor blinds are becoming so popular in creating outdoor living spaces.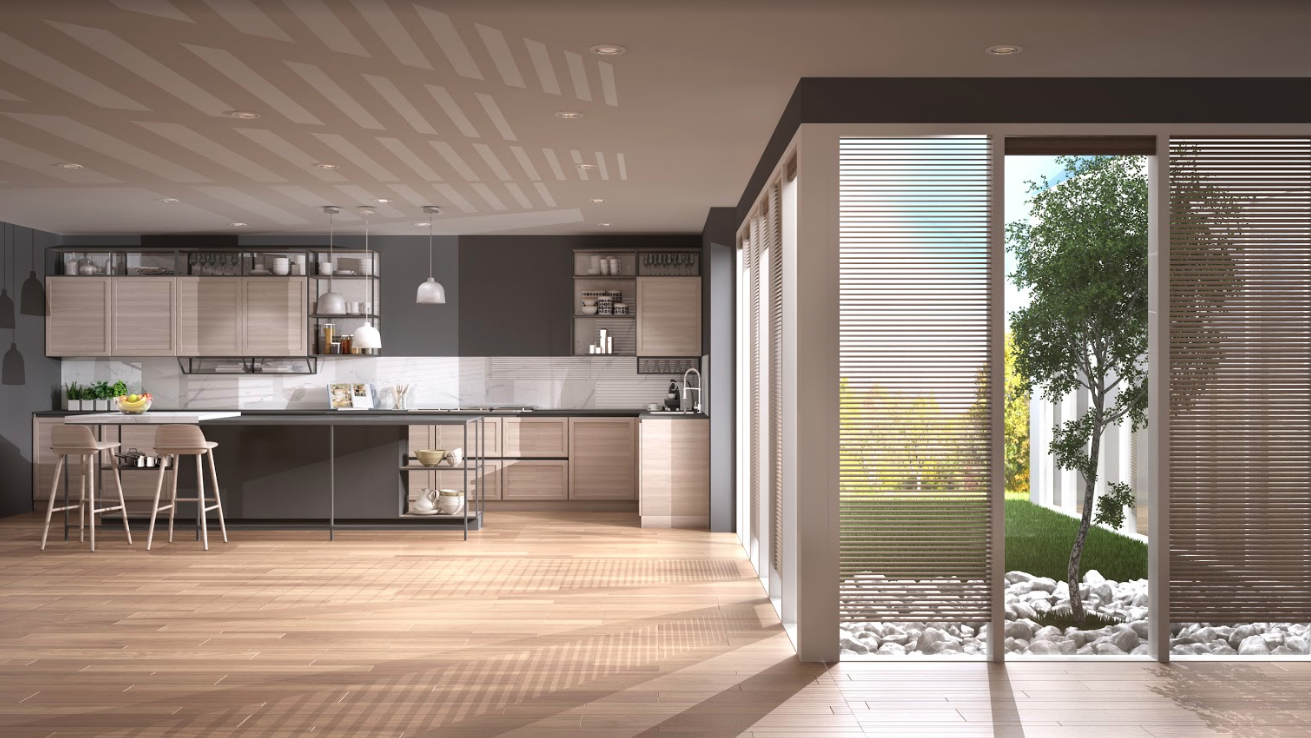 Photos By: Adobe Stock
Many people today are buying into the idea of having outdoor spaces in their homes. Outdoor spaces offer a great way to relax, enjoy the weather, and escape from staying all day indoors. Like indoor spaces, your outdoor space doesn't have to be boring. In fact, these days, you can build and design an outdoor living room or kitchen that's just as comfortable as the ones inside.
However, staying outdoors comes with its own risks as well. There's a risk of overexposure to weather elements. This is why outdoor blinds have become so popular in recent times. They're installed around your outdoor spaces to keep you protected and form a shield between you and the elements. If you're wondering the best way to use outdoor blinds in your home, here are six great uses of outdoor blinds.
1. Protect You From The Sun
This might sound cliché, but outdoor blinds shield you from the harmful UV rays of the sun while you're enjoying your time outside. While you may want to watch the view as much as possible, it won't be wise to get a sun burn or stroke while at it. Thankfully, outdoor blinds provide a lot of flexibility while protecting you at the same time. Using outdoor wooden blinds or verandah blinds can help you rest comfortably in your outdoor spaces; you can put the blinds up when it's raining or if the weather is too cold or lower it when it gets too hot to allow air to come in.
2. Provide Privacy
You can also use outdoor blinds to provide privacy in your outdoor spaces. If you have neighbors around and want to hide from prying eyes, then your bet will be using an outdoor blind. With outdoor blinds, you can enjoy your privacy without worrying about who might be watching. There are several options available if you're going for an outdoor blind that provides privacy. Outdoor wooden blinds are a great choice for providing impenetrable cover. You can also try outdoor verandah blinds. They're suitable for providing protection, privacy, and visibility. They also come in different colors to suit your needs and improve visibility.
3. Protect Your Belongings From The Elements
Outside spaces are great, but they expose you to environmental elements like the wind, sun, sand, dust, rain, and humidity. If left unprotected, items in your outdoor spaces can get damaged easily look worn out. Using outdoor blinds increases the longevity of your outdoor furniture and ensures they're protected whenever there's rain or wind. It also stops direct contact with harsh sunlight, keeps insects and bugs away, and prevents water from getting into your furniture when it's raining. With outdoor area, your outdoor area doesn't have to be boring, bare, or just functional. You can go overboard and add outdoor furniture, fixtures, and other luxurious items to make it a true relaxation spot.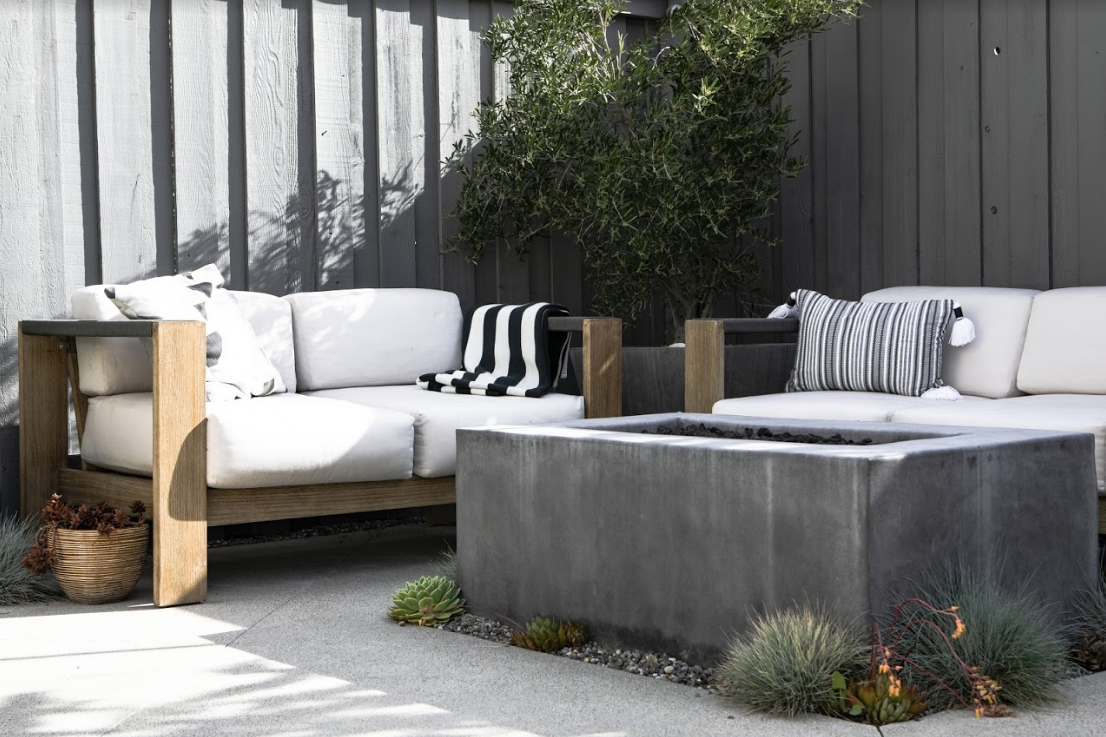 4. Maximize Space
Space is a huge issue for people living in cities and commercial environments. In these areas, houses are usually small because residents have to manage the space available. Using outdoor blinds can help you maximize your outdoor space. You can use the blinds to cover the patio and verandah areas; that way, you get more space to use. Using protective blinds also allows you to use your outdoor spaces more often, creating or adding a semi-permanent extension to your home. You can easily go outside even when it's dark or when the sun is too hot, as you can use these new spaces anytime you want. Asides from helping extend your living space, you can also use outdoor blinds to transform your outdoor area. With the right outdoor blinds, you can immediately give your external spaces a facelift, adding personality and style, and converting it into a mini luxury escape.
5. Reduce Energy Costs
Outdoor blinds provide insulation naturally, reducing the amount of energy you need to use in your outdoor area. This automatically translates to lesser energy costs, saving you some money. Outdoor blinds are also more efficient in keeping out heat and the sun from your outdoor area. Leaving your outdoor area without any blinds exposes it to direct sunlight, which increases the heat in the area. As a result, you'll have to use a cooling system to bring the area to ambient temperature, increasing the amount of energy use per time. One advantage of using outdoor blinds is that it gives you the flexibility to control the temperature in your outdoor space. If it's too cool outside, you can go into the deck or patio, lower your blinds to keep the wind and cold from coming in. And if it's too hot, you can either lower the blinds to keep the sun rays out and leave some open to allow air to come in. You can also grow plants that don't like direct sunlight here since the space is shielded from direct sunlight. It's better to go for outdoor blinds that are easily adjustable if you're planning to use them to regulate the temperature in your outdoor space.
6. Increase The Value Of Your Home
Installing outdoor blinds in your outdoor area is a great way of boosting your home's value. This is because outdoor living spaces are one of the popular trends currently. Adding one to your home can be a major selling point if you're looking to sell the house. Even if you're not planning to sell your home soon, you still don't need to worry. Outdoor blinds are usually made from durable materials that can last for years without any significant damage.
Bottom Line
Gone are the days where your outdoor area can't be used for productive activities. These days, with the help of outdoor blinds, you can easily transform your outdoor area into a permanent cozy space where you can relax, receive visitors, do some gardening and take in the view. There are different ways you can use outdoor blinds for your home or outdoor area. It can serve as a protective barrier between you and the elements, prevent insects and flies from entering, provide privacy, and increase the value of your home. You can also use it to maximize your living space, give your home a facelift, and of course, lower energy costs.