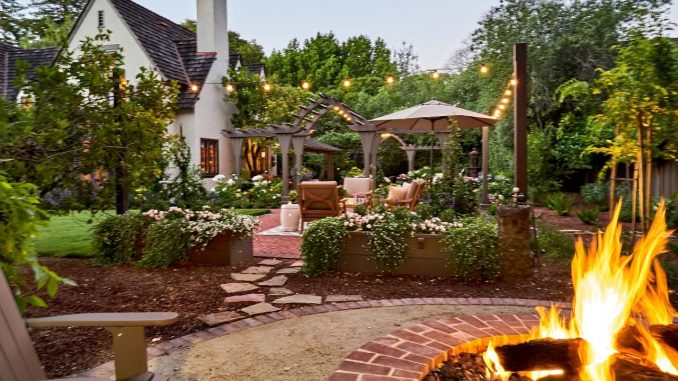 Creating a dream backyard and patio or deck area is something that every homeowner and renter probably has in common!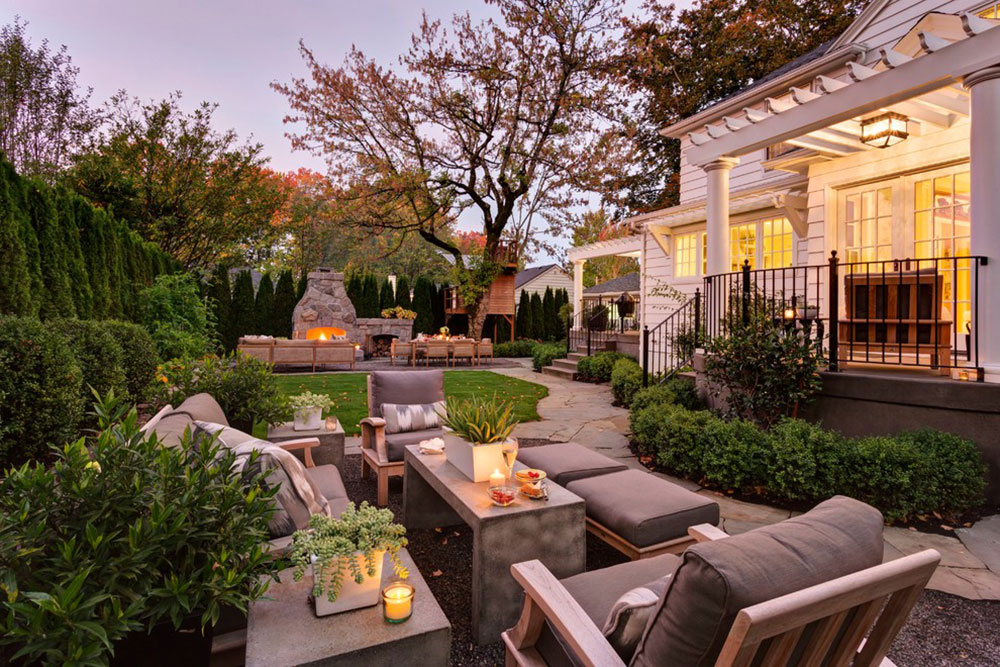 Your backyard area is oftentimes one of the spaces that has the most potential to be customized in every single way possible. Although, if you are renter, there might be some limitations to maintaining the structural integrity of the space. However, for the most part incorporating different pieces of outdoor furniture, portable fire pits, and even outdoor mini bars is a fantastic way to bring your ideas to life.
The Outdoor Oasis
This outdoor design concept is for someone who has a smaller outdoor area. Your outdoor space might not have a big green, luscious, spacious backyard, but you do have a deck or patio area that could be easily transformed with just a few plants and design ideas.
If you are someone who lives in a city or in a townhome that gives you some space in the back to work with but not an entire full blown back yard, you can still bring some greenery to transform a space like this. National Outdoor Furniture, Inc. is a good place to start.
Starting with your outdoor furniture. Picking a color scheme to stick with is going to ensure that your space stays cohesive and not thrown together. Choosing neutral tones or darker wooden or tweed materials will last longer than metal or plastic. As the seasons roll in and out throughout the year, you will want outside furniture that can withstand the elements. Often times if you opt for metal chairs and tables, you will find that they end up rusting if not cared for properly. However, with wooden furniture you will find that the cleaning process is much lower maintenance and you don't have to worry that it will blow away like plastic furniture will.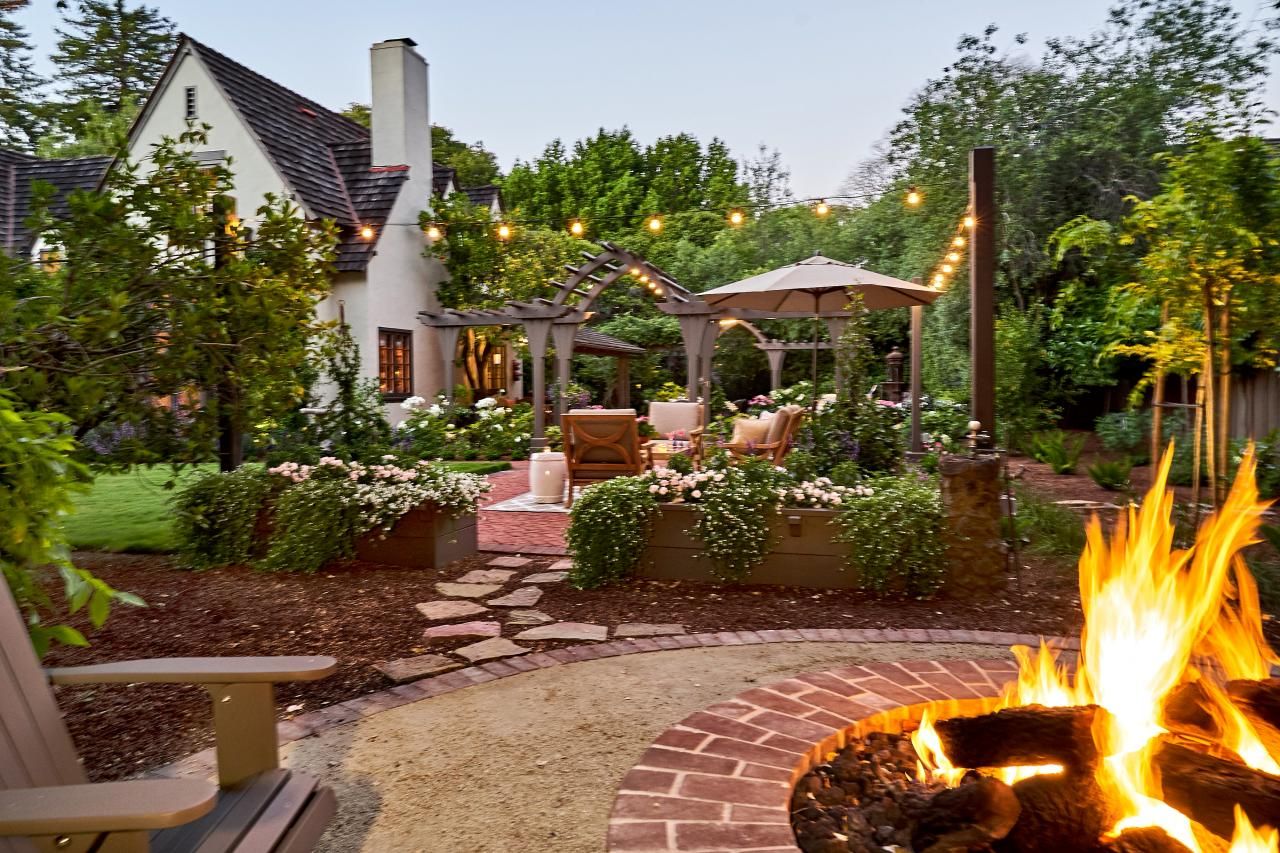 Along with your dark wooden furniture, you can begin to choose decorative pieces that will fill the space and give you a little bit of separation from your neighbours if they are too close for comfort. The best way to create subtle divisions for a little more privacy is through the use of big outdoor plants! One favorite for people who love plants and need something that both creates height for a little more privacy but can also be left outside throughout every season. A potted plant like the emerald arborvitae is perfect and easy to place on your patio or deck. They can come in large pots, and can grow up to 12 feet tall with the right care. The dwarf butterfly bush also comes potted and is a great filler in between larger, taller plants.
To top off your outdoor oasis, you will want some lighting, rugs, and cushions to dress up your furniture. This is where the pops of color come into play. Durable outdoor cushions come in all different patterns and colors that you can mix and match with sturdy outdoor rugs. You will want an accent rug, not necessarily a rug that takes up the entire deck or patio space, and you do want something that can be easily removed and cleaned as needed. Add some stringed lights to wrap around the area and you are all set for an outdoor shindig with friends and family regardless of the time of year.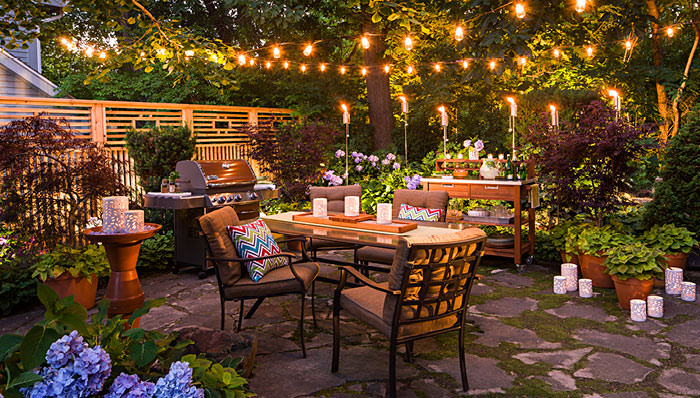 Additions
You can also spice up this outdoor design by adding a small to medium sized grill that will fit comfortably in your space. There is no need for a premium grill especially if you live in an area where you get all four seasons. You will probably only use your grill six months out of the year. However, having one will likely make you enjoy your outdoor space much more during the spring and summer.
Author: I'm Jaylin: SEO Expert of Leelija Web Solutions. I am a content manager, and the author of elivestory.com and a full time blogger. Favourite things include my camera, travelling, caring my fitness, food and my fashion. Email id: editor@leelija.com