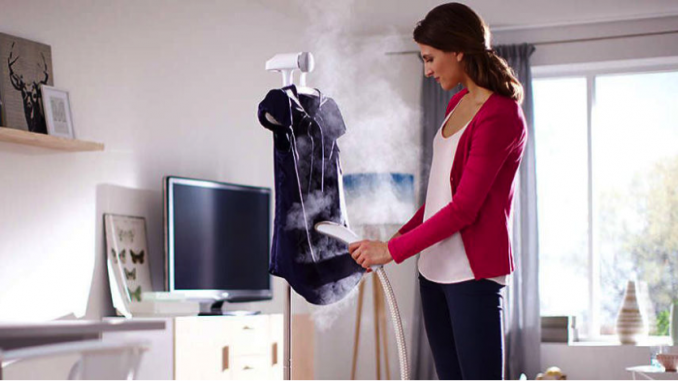 Do you like ironing? Most consider it as one of the most time-consuming tasks, which cannot be avoided unless you don't mind wearing wrinkled clothes!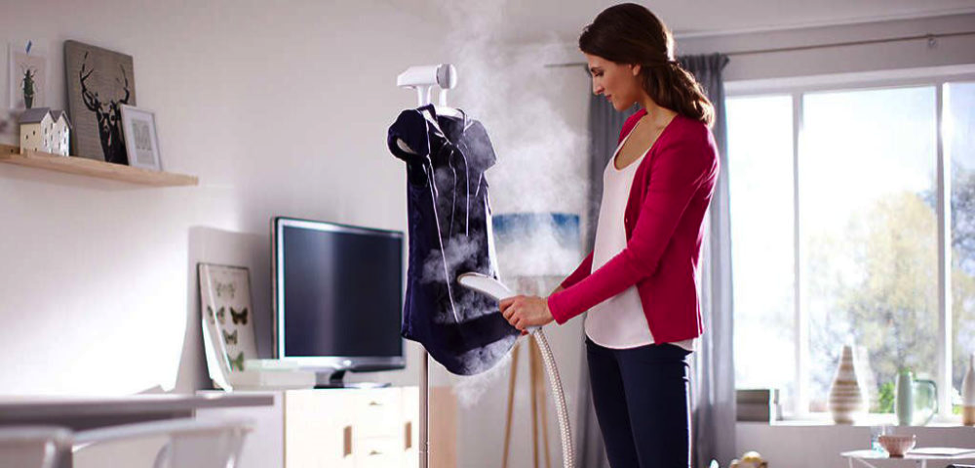 Nevertheless, nowadays, traditional irons can be replaced with garment steamers, which are known for their amazing convenience and versatility. These devices use steam instead of heat to remove garment wrinkles, thus protecting even the most delicate fabrics. Considering the huge variety of such appliances, you need to select the right features in order to adapt the device to your requirement. There is a myriad of review sites, such as steamcleanermaster.com, which provide buyers with reviews of the best garment steamers in the market. These are the crucial features to look for in a model.
Optimal Size and Weight
One of the crucial things to consider when purchasing a garment steamer is dimensions, as the size and weight of these appliances are directly related to convenience. There's an extensive range of models with various dimensions and weight, which are included in the product specifications. Therefore, checking the specifications is of essential importance when purchasing this kind of appliance. Moreover, purchasing a light model indicates greater portability and compactness, enabling you to easily carry it around and store it. Anyhow, if you're interested in heavy-duty steam cleaning of your clothes, make sure you purchase a bulkier model. Such garment steamers might not be easy to carry around the house but provide more effective results.
Useful Steam Settings
Garment steamers provide users with a variety of steam settings, whose role is facilitating the process of clothes strengthening. The appliance is supposed to provide continuous steam, thus not requiring users to hold the steam button in the course of the steaming process. Consequently, you'll only have to press the button two times, at the onset and the end of steaming clothes. Furthermore, most of the high-end models are equipped with a myriad of steam settings that allow users to alter the steam flow per their requirements. The number of settings determines the convenience of these appliances, which is why individuals are advised to purchase models with numerous options. Such models provide steaming of all kinds of fabrics, even the most delicate ones. Click here to take a look at the list of delicate fabrics.
Fast Heating Time
Heat-up time is of essential importance when purchasing a garment steamer, as it refers to the timeframe the device needs to be available for use. Therefore, make sure you select a model that heats up incredibly quickly, requiring no more than a few minutes. Additionally, fast garment steamers are an excellent alternative for hectic mornings when users can't afford to waste time on waiting for the device to heat up. Instead of waiting for ages, you'll be able to steam your clothes only moments after switching the steamer on. Consequently, the steaming process won't take up a lot of your precious time.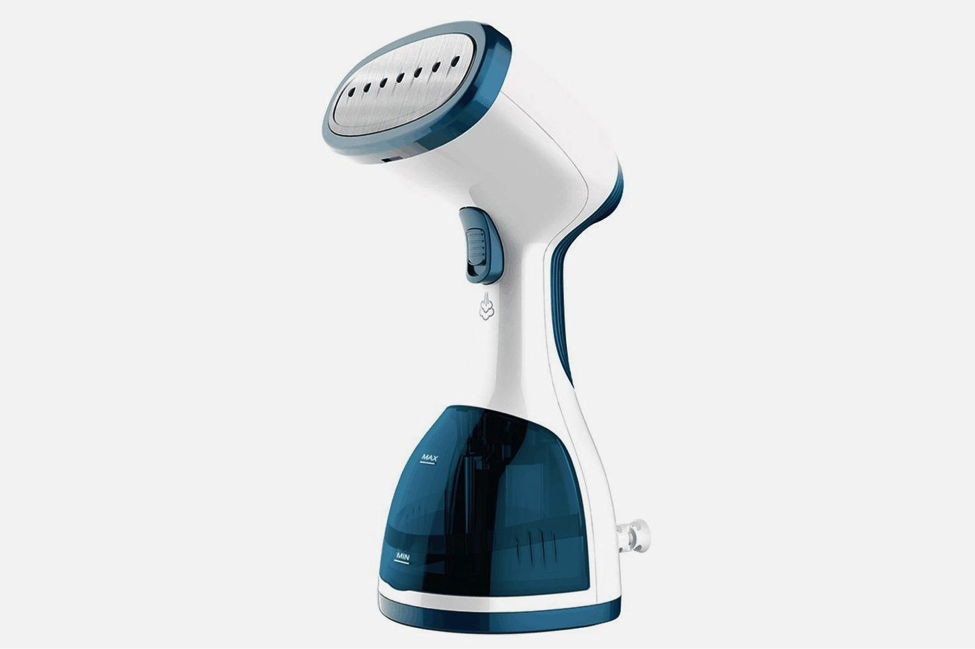 Optimal Water Tank Capacity
Water tank capacity is yet another indispensable feature of garment steamers since it directly determines the duration of the steaming process. Water tanks come in a variety of sizes, providing different capacities in accordance with users' requirements. For instance, steaming a huge pile of clothes requires a device with larger water tank capacity unlike using the steamer for only a few pieces of clothes. Models with larger water tanks speed up the steaming process, as you won't have to refill the tank with water a couple of times while using the device. Models with small water tanks, on the other hand, require more frequent refilling of the tank, thus providing approximately ten minutes of uninterrupted work. Large models are usually equipped with tanks with a capacity of at least one liter to a maximum of 2, 5 liters of water. Conversely, small models hold up considerably smaller amounts of water, not more than half a liter. The latter are undoubtedly more convenient for people who are after great portability, not heavy-duty cleaning.
Wide Temperature Range
Temperature range is of vital importance when purchasing a clothes steamer, as it determines the effects that these devices have on your apparel. For instance, high temperature is indispensable when users wish to reduce the wrinkles of their clothes. Anyhow, such a temperature is not convenient for straightening delicate fabrics, considering the great likelihood of damaging the material. Nevertheless, some models don't provide users with a temperature range, thus obliging them to steam their clothes at a fixed temperature. Since a standard temperature isn't suitable for all kinds of materials, you'd have to move the device over the garments in order to protect the material.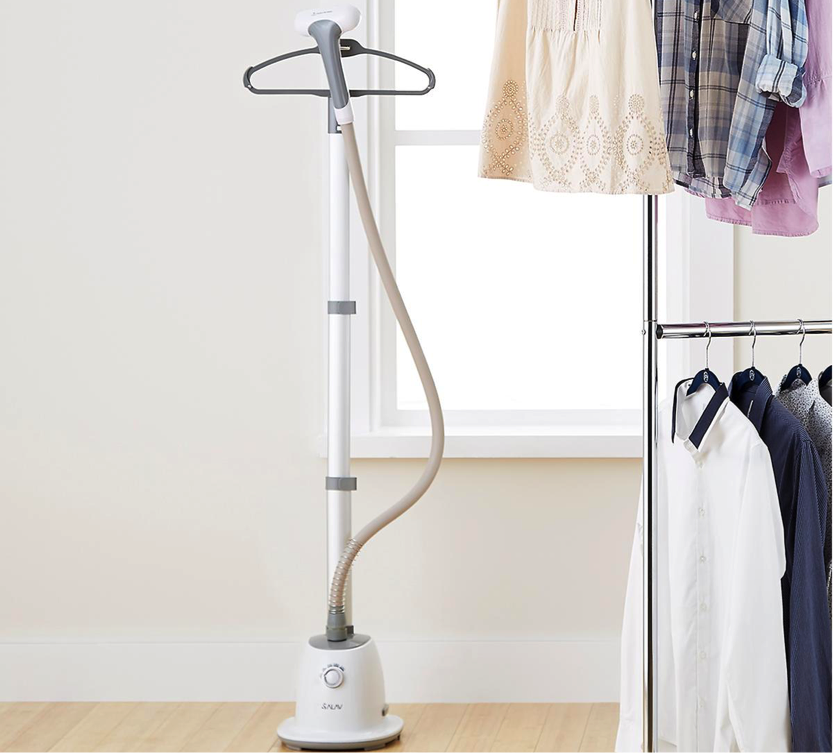 Automatic Turn-off Feature
The automated turn off feature is of major importance for the longevity of the device as well as the safety of the user. It enables the steamer to automatically shut off whenever the device runs out of water, thus preventing motor damage. Moreover, not only do these appliances turn off when the tank has no water but also when the user walks away from the device in the middle of steaming. Consequently, this feature provides greater safety in comparison with the models that keep running when not being used. Although steamers equipped with such a feature tend to be costlier, it's worth the investment.
Variety of Accessories
The greatest thing about garment steamers is their versatility in terms of accessories, which contribute to the performance and convenience of the device. Although most of the low-end models are equipped with a single steam head, high-end steamers come with various accessories for straightening wool and other delicate fabrics. Furthermore, most models come with clothes hangers that enable users to hang their garments on a hanger while using the appliance. This accessory provides excellent convenience, as you can use the device over the clothes. The greater the number of accessories the more versatile the product.
Bottom line
Garment steamers are more effective, convenient, and versatile than traditional irons. You won't regret purchasing one!