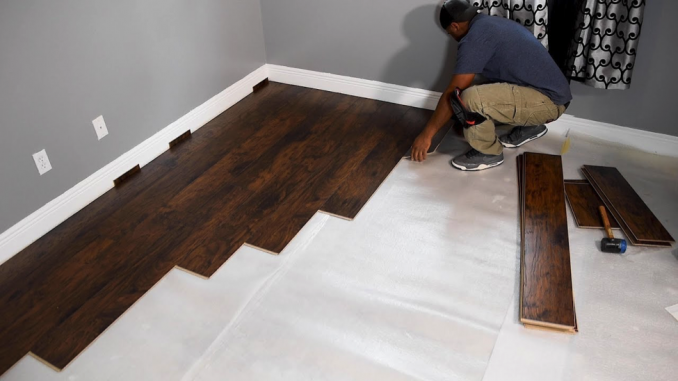 High quality flooring enhances the interior design of your home and this is why everyone desires it!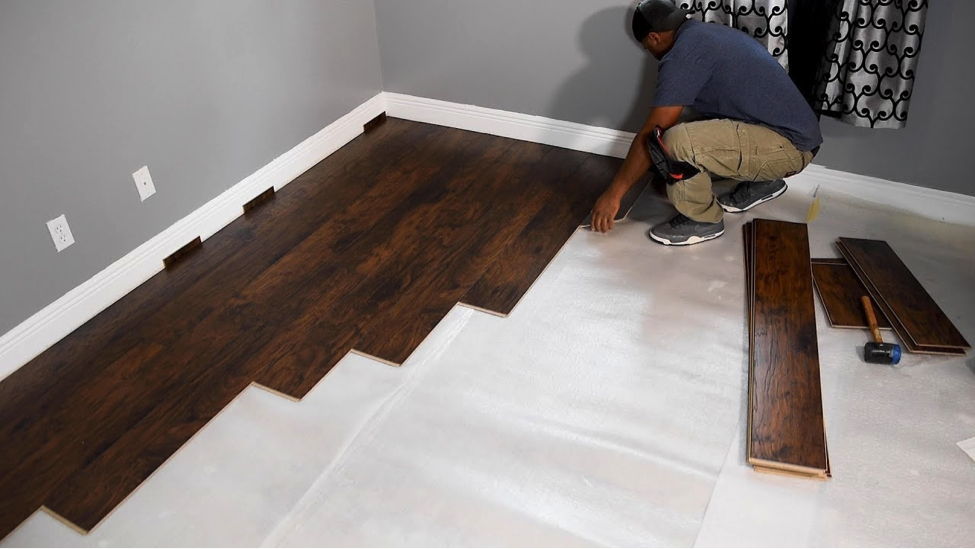 It is even more desirable if you can customize it to your taste while it still serves the main purpose of permanently covering the floor of your home. If you reside in Canberra, you will understand that the importance of good flooring cannot be overstated. One of the best coverings you can give the floor of your home is laminate or timber flooring. Laminate flooring is a hybrid floor made of a wood chipboard base covered with an image layer and a transparent protective layer. Laminate flooring is a popular type of floor coverings for living rooms, dining rooms, kitchens, bedrooms, hallways and other areas that are not exposed to excessive humidity. Laminate floors were invented in 1977 by Swedish company Perstorp. The company developed the idea of ​​using reclaimed wood project (by exposing these products to very high levels of pressure, heat and bonding chemicals) and turning them into usable flooring. You can read more about laminate or timber flooring if you need to install them in your home.
What You Need to Do Before Installing Laminate or Timber Flooring
The following steps are recommended for the installation of Laminate floor coverings:
Prepare the Room
You need to get the room set by removing the baseboards and base shoe. Ensure that the floor is level and clean because installing on an uneven floor can create a soft, dense area that leads to seam opening. Tolerances are typically 1/4 to 3/8 inch measured over 10 feet horizontally, and the high spots of the wooden floor can be leveled by sanding. Alternatively, fill the low points with 30 pound Felt. Concrete slabs with any undulating spots should also be properly leveled with appropriate materials.
Measure the Room
It is important that you measure the room or space to find out the total square feet of floor covering that you will need, then include an additional 5 percent for mistakes and wastes. Remember, you might want to leave about 3/8 inch around the room so the floor can contract and expand as the humidity changes. This gap will be closed when you replace the base shoe and baseboards.
It is therefore important that you know how to accurately measure your room so you won't have any issues.
Acclimate the Ground
You can do this by bringing all floor packages into the room. Unwrap and distribute loose boards around the room in short stacks. This will help the floor to stabilize the humidity in your room. This process takes about 48 hours. Use this opportunity to check all the boards for damage.
Prep the Door Frames
Prepping door frames will make the flooring to slide under the jamb and trim (this is much easier than trying to cut out an irregular shape in a bid to fit into the molding). Using a piece of flooring and pad as a guide, mark the jamb and door trim for trimming. Finally, reduce the pieces with a saw. You can support the saw blade on a piece of flooring to get a straight and leveled cut.
Importance of Installing Timber or Laminate Flooring in Your Home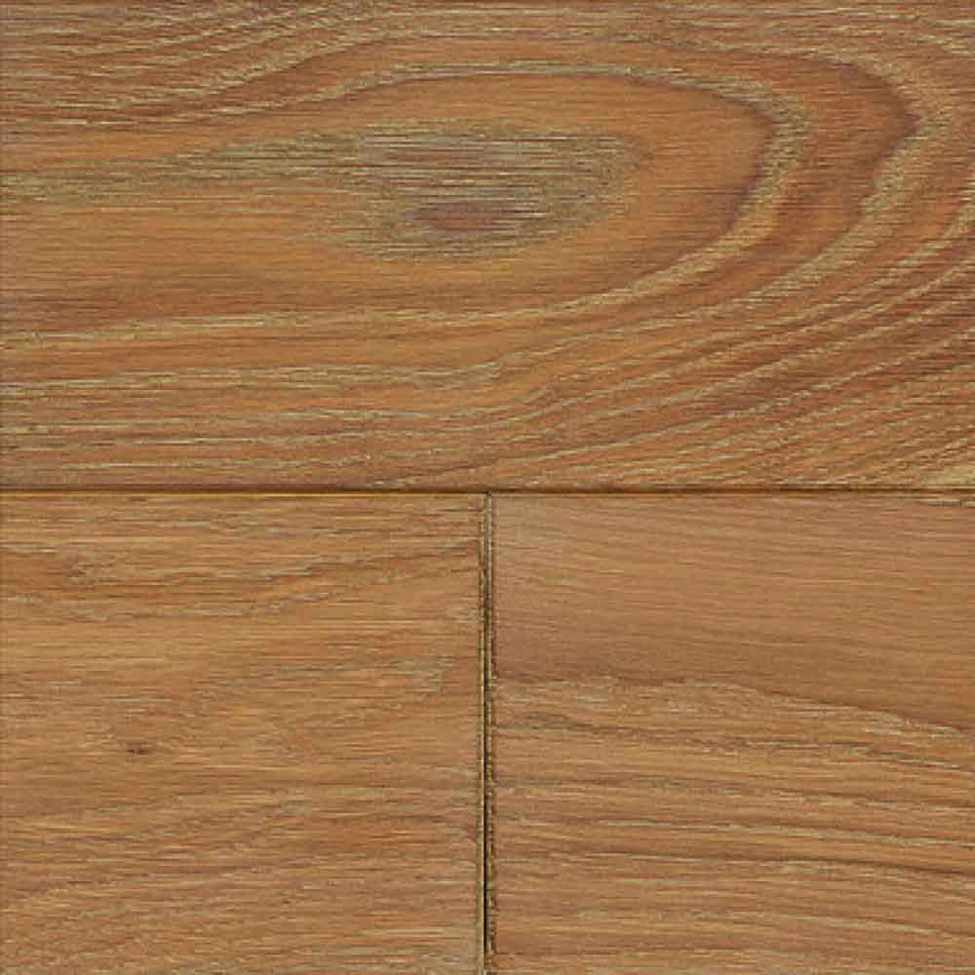 The following are the importance of installing this unique floor coverings in your home:
Influences the Design of Your Home:
When someone enters a room, the floor can subconsciously influence their initial impression. Since the floor is under your feet and occupies so much space in every room, it has a huge impact on the aesthetics of your home. If you intend to change the appearance of your room, change the floor. Laminate or timber floor coverings instantly make your room appear cooler, warmer, larger, more intimate, comfortable and luxurious.
Improves the Functionality of Your Home
If you are considering a delicate and expensive floor covering that you can be proud of even after a long period of time, then timber floor covering is the best option. Imagine rolling out of your bed on a cold day and dipping your toes in a soft, fluffy plush carpet. Your floors directly influence how you enjoy your home.
The floor coverings can affect the acoustics in your home office or living room, so you can conveniently enjoy more working hours and family time respectively. These coverings make walking barefoot or in sandals easier and can help you save on heating bills due to its ability to make your feet stay warmer and more comfortable.
Impacts on the Health of Your Home
If you have any allergies or illnesses that cause you to worry about the quality of air indoors, consider your floor covering choices. Some floors are more effective against the build-up of common allergens such as dust mites, dust and debris.
Determines How Much You Will Spend on Maintenance
Choosing a floor that fits your lifestyle is very important. Some floor coverings are specially designed to be easy to clean, while some are designed to be durable so you don't have to fix the floor too often. Timber or Laminate floor covering is convenient to clean and you do not have to spend so much on the maintenance as they last very long and still look nice.
Improves Your Home's Value
A beautiful floor makes your home more attractive and can increases its value. They can even help make your house more attractive to buyers in case you want to put it up for sale. When inspectors see the quality of your floor coverings, the valuation of your home increases and this is also good for you.
Variety
Laminate floor coverings are available in a wide range of wood, tile, and stone finishes. You can get all of them in different colors, thickness, surface treatments and plank styles. Depending on the design of your home, you can choose anyone that suits the design and rest assured that your home will look as beautiful as you love it.
These are some of the details we think you should know before you install laminate floor coverings in your home. To see how to maintain them to ensure that they last long, you can check out this video.
Conclusion
Laminate flooring is a good choice for residents of Canberra who are on a budget and at the same time desire a beautiful floor covering. It is not too difficult to install so you can handle the installation yourself if you have a DIY guide.
Laminate floor coverings make the home more attractive and they are also a good choice for people with allergies that are affected by dusts and other irritants. We outlined in this article some details that are important before the installation of these floor coverings, and how vital it is to note and adhere to them.
You can also go ahead and contact a reputable company to handle the installation for you.