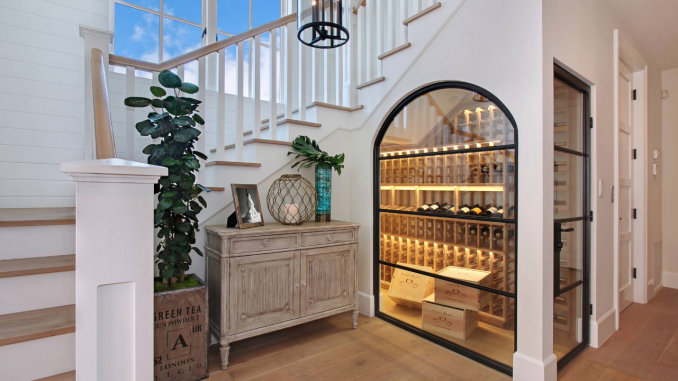 Are you renovating your home this year? Here are 5 renovation trends that homeowners are going crazy about for 2020!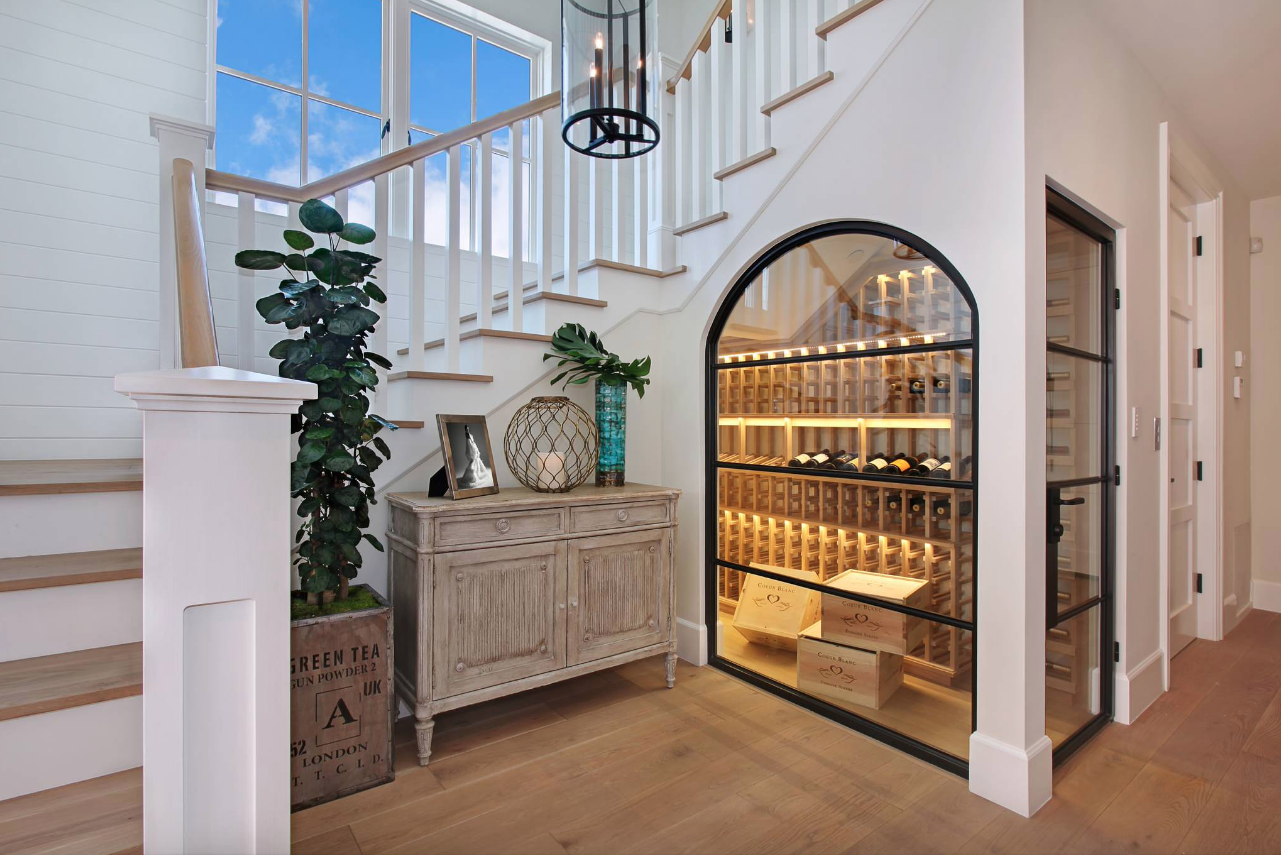 Photo By: Brandon Architects, Inc.
The quest for the perfect home is an endless pursuit that's always never quite finished. Whether it's comfort, function or fashion, there's always something around the house that you'd like to have home builders repair, replace or improve. We all love spending time dreaming up new projects for the future and it's always a good idea to know what you want, before you begin bringing it to fruition. There's no time like the present, when it comes to planning your latest home renovation. So, without further ado, these are 5 home renovation trends to watch out for in 2020.
Large Laundry Rooms
One home renovation trend not to overlook is the laundry room. In 2020 – far from the wild sci-fi predictions of the past – people are creating entire rooms dedicated solely to their washing. Small and cramped spaces can make chores a serious inconvenience, so it's important to consider how much space you need to optimise functionality when creating a laundry room. Be sure to have enough space to fit your washer and dryer, as well as storage for washing power and different cleaning products. A wonderful additional touch is to install hanging space for hand-washed items. Be sure to also consider your plumbing properly when planning your new laundry room, so you can budget effectively.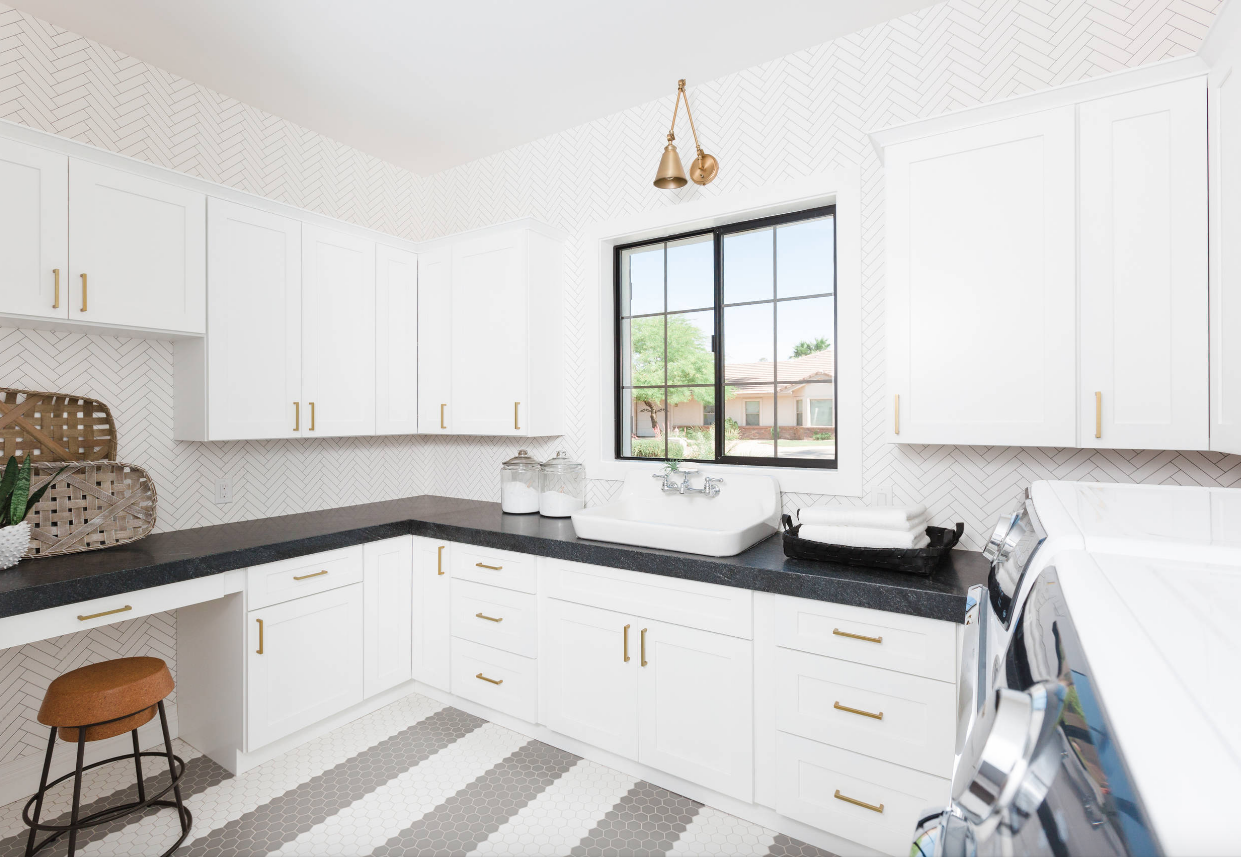 Photo By: E & S Builders
Flexible Spaces
The importance of flexible spaces is not to be underestimated at the beginning of the new decade. 2020 home renovation trends include flexible spaces that can be converted for different purposes. There are numerous rooms in the home that may only be used a handful of times per year. The traditional sitting room or second living area, for example, tend to take up a significant amount of space when not being used. Installing foldable doors could divide the room for a study or a room to entertain guests when they visit. Alternatively, installing a bed that folds down from the wall can transform the unused sitting room into a welcoming guest bedroom. Depending on your lifestyle, there are plenty of convertible options available for you to choose from.
Dedicated Working Spaces
As more and more people become more adept at working from home, dedicated working spaces are more essential than ever. This could be done by creating a nook or using an entire room. Functional storage solutions will go a long way in helping to create a suitable work space, while sufficient power points for electrical equipment, such as laptops and printers, are also needed. The options for a home office space are limitless and it's worth properly planning to get exactly what you need from it.
Photo By: Patterson Custom Homes
Smart Energy Monitors
Sustainability is important and as the new decade begins, eco-friendly lifestyles are becoming more and more popular. Tracking your consumption habits is now easier through electricity tracking devices. Installing energy monitors will show the amount of power you use daily, weekly and monthly, giving you a clear indication of where you may need to adjust your consumption if required.
Spacious Kitchens
Houses may be getting smaller but kitchens are getting bigger and more spacious. The heart of the home is to remain an important space where cooking, dining and family gatherings regularly take place. Open and communal dining areas have removed the need for separate dining areas, as kitchens incorporate these areas into one large space. What's more, sufficient storage with ample bench space is a necessity for essential functional appliances that the entire family can use easily.
Planning is key; whether renovating a particular room or your entire house. Before calling on professional house builders, be sure to spend time considering what you may want in relation to your lifestyle needs. Incorporating just some of these 2020 renovation trends will result in stylish and functional spaces – perfect for the whole family.