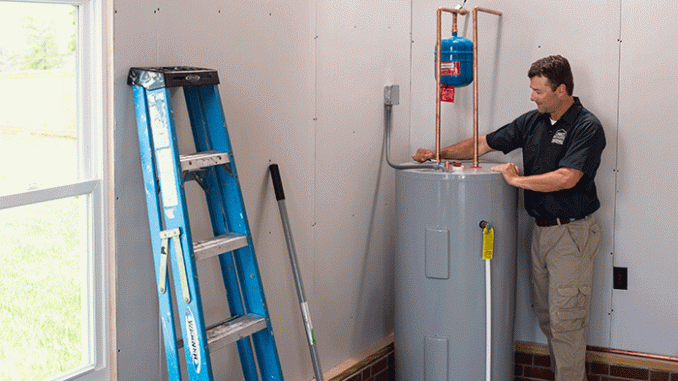 Installing a new hot water tank? Here's exactly what you need to know!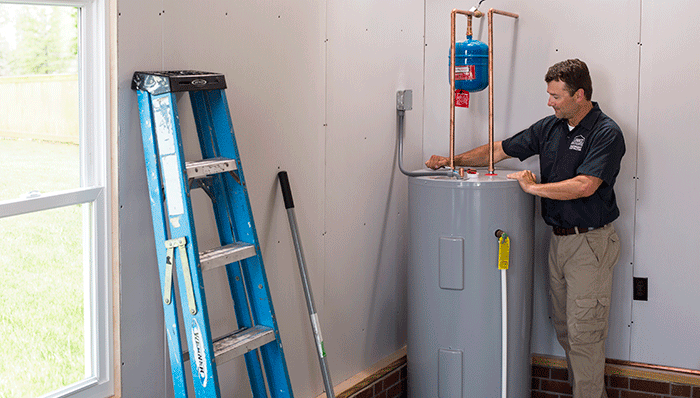 You're in the process of building a new home for your family, besides all the major constructions and planning, the final details take the most effort. And I'm not talking about furniture and furnishings, no, basics like water and electricity. And most importantly for me, hot water. The last thing we need is waking up on a winter's morning and the hot water has decided it wants a day off. The hot water tank is an essential component in the building and completion process. And if you have a decent model, when heated it can retain heat for several days so it's cost-effective in the long-term.
How to Choose a Water Tank?
When deciding on the tank suited to your home and family dynamics there are a few factors to take into consideration. The main one being clear on the budget, have an idea in mind and a limit you're not prepared to go past. Think about the fuel type you are going to use to heat everything and the availability of this resource. Depending on the size of the house will inevitably relate to the size of the unit, and do you have the space to store it? Grab a cup of tea and take some time to read this article for some handy advice when it comes to water tanks and the criteria that go along with each option. Who would have thought there would be so much research and homework needed in getting a tank of water.
5 Benefits of a Hot Water Tank
Immediate. The water is readily available and hot. You don't have to wait around while the water is heated up.
Low flow rate. This refers to the amount of water you require to be heated at any one time. No need for large amounts each time like what's needed if you had a tankless system.
Zero circuit change. Unlike with tankless systems that may require extra circuits to be installed, a water tank is ready to be hooked up to the current electrical system you have.
Low Cost. Installation doesn't cost nearly as much as a tankless system upfront, this is the better option if finances are tight.
Gas lines. A water tank is ready to be fitted to the gas line you have at the moment which is usually sufficient for it to run efficiently, no need to be changing gas pipes.
So you've done your research and homework and decided on which water tank system you're looking to have installed, now all you need is a reliable company to do the work. But you want a business that is reliable and has a reputation recommended by family or friends. An installation company that offers quality products and customer service you deserve is right around the corner. You can check companies like Water Heaters Only who has reputable customer satisfaction and with over 4 decades of experience behind them, you can be sure you are in good hands.
Signs You need a New Water Tank
All things in life big and small have a life span, and they all come to an end at some stage, the same goes for our hot water tanks. Boo. If you know that your tank is over 10 years old or approaching it, I suggest you start looking around. Opening the tab and the water is any color except transparent it may be that you have rust on the inside of the tank which is effecting the water. Not only its color, but the taste will be immediately noticeable. The most obvious sign you need a replacement is if your tank starts running cold before you've finished in the shower. If you suddenly catch yourself shivering in what's supposed to be a hot shower, replace the tank immediately. Watch this quick video on when to replace your tank which will help guide you in making that final decision if you seem to be on the fence and rather hoping this financial lump sum can be put off. Strange sounds coming from the tank indicate sediment is building up, hardening and rumbling around as the water is being heated. Have it seen to, and while they're at it make sure they check for any leaks as well, any fractures will impact the quality of water you get.
What Size Do You Need?
Essentially the size you need is based on the number of people and bathrooms in the home. If you have a large bathtub or teenagers who tend to spend forever in the shower, these will determine the size as well. If it's time to change or upgrade and you've been happy with the size and capacity of the current tank, then stick to what you know. We all know the saying, 'if it isn't broke dot fix it.' People tend to think that if they choose a smaller tank when repurchasing it will reduce their energy bills, it will not. The amount of water you use will assumingly be the same except the tank now has to work harder to produce the required amount, and more than likely increase the energy bill. One last thing, try to buy a tank that is accommodating to having guests in the home, not just the current occupants. You don't want your guests not to have hot water when they come to visit. It might be the last.