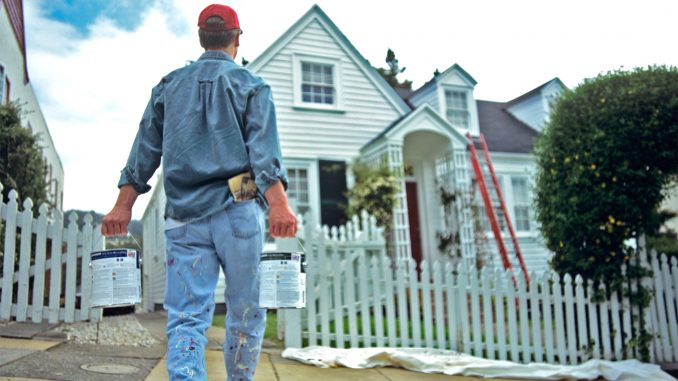 Choosing a house colour especially for the exterior, can be a little daunting if not done right! Here's how!

Exterior House Colour
If you choose colors that are dreary, your house will seem lifeless and dull, and if you chose a bold color, it can be overwhelming or might even annoy the neighbours. Getting it right and choosing the perfect exterior color for your house and trims to go with it can make your dream house.
While choosing the right color for your house, its best to keep in mind that the top colors are those that accentuate the most attractive elements or features of your home. That is just one reason to know a little bit more about your options, click here for some tips on how to do this. Another important tip is that you can use color cleverly to sometimes mask design flaws of any home. Choosing the right colour will also boost the market value of the house.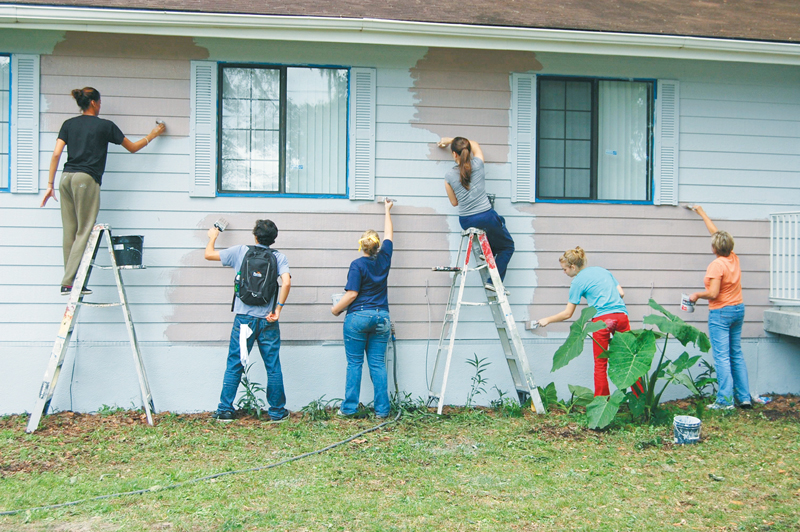 Things That Can Help You Choose the Right Colour
As experts in any the trade would agree, it is always advisable to do your homework before starting a job as significant as getting your house painted and there are a few things we would like to make you aware of to ease the decision of picking the right colour for the exterior.
Older Home or New Home?
This may seem obvious, but often people get it wrong. If the house is of an older generation with an aged architectural design, somewhat a vintage era look, you would need to chose the appropriate colour for it. Painting an old Victorian-era house blue, would not do justice to it – inclusive of it looking silly. You could approach this in two ways – hire an expert to drill down to the bottom of the layers of the house to find out what the original colour of the house was when first constructed or The second option is, using some paint picking tools online. These virtual tools are very helpful in choosing the colour that looks best and all you need to do is take a picture of your house and upload it onto one of these programs and start playing around to see which color looks best.
What Shade Is Your Roof?
This is also a good indicator for you – if you consider what material your roof made out of, it can help you decide what colour the exterior should be. Roofs come in an array of materials from clay, metal, terracotta, slate, to name a few, and each has its own unique and natural colour. So, to complement the roof, would be a good way to start and a good look to your property. Similarly, the paving or groundwork should also be taken into account – what material is the driveway or the ground – cobblestone or cement? Is it a mud colour or a greyish hue? And if you think about it, its easier to paint a house than to change the roofing or paving https://www.roofcostestimator.com/top-15-roof-types-and-their-pros-cons/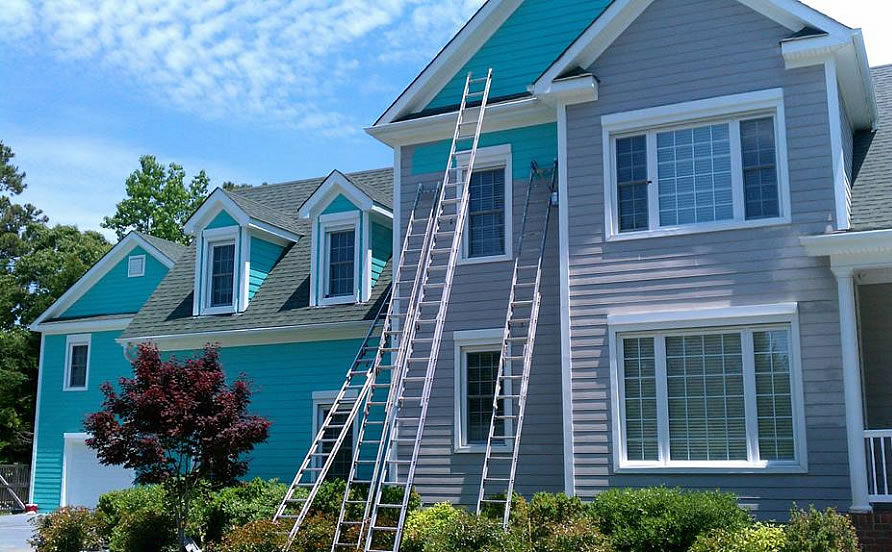 What Is Left Unpainted?
A lot of houses nowadays have a few accentuated features left unpainted. For instance, a brick chimney on the side or a stone wall or pillar in the front of the house. What colour is that stone pillar? Sometimes the door is left to the natural material that it's made out of – like wood. Work with those elements and match them. Keeping it au natural has a lot of benefits and more often makes a house look very uniquely characteristic. Bare walls with no paint have become a very trendy architectural idea in the 21st century, perhaps you can consider this idea too, but it will depend on the overall design of course. One that's done, hiring a professional to do the rest is as easy as pie, they can also give you some good advice, as they have probably seen lots more different types of houses in their life-time than you.
Love Thy Neighbour
Our last but not least tip – consider your neighbours please. You definitely do not want to be the talk of the town for 'that person who has the pink house', in a suburb filled with only white houses or in a conservative neighbourhood. The easiest way to decide what colour fits best is by looking at your neighbour's house – you do not necessarily need to choose the exact same colour, but you can choose a colour that is within the range of similar colours as the surrounding houses.
If for instance you do not have neighbours or your neighbours are trees, then take a page out of this color spectrum. Use shades of green, or brown, perhaps a nice sandy colour would complement the architecture of your home? Another great trick that has been passed out from color specialists is to 'follow the sun'. The quality and shade of the colour will change depending on the sun, so pick a colour that does not fade or look different in sunlight, like a neutral or pastel color.