How to Throw a Chic Glamorous Pool Party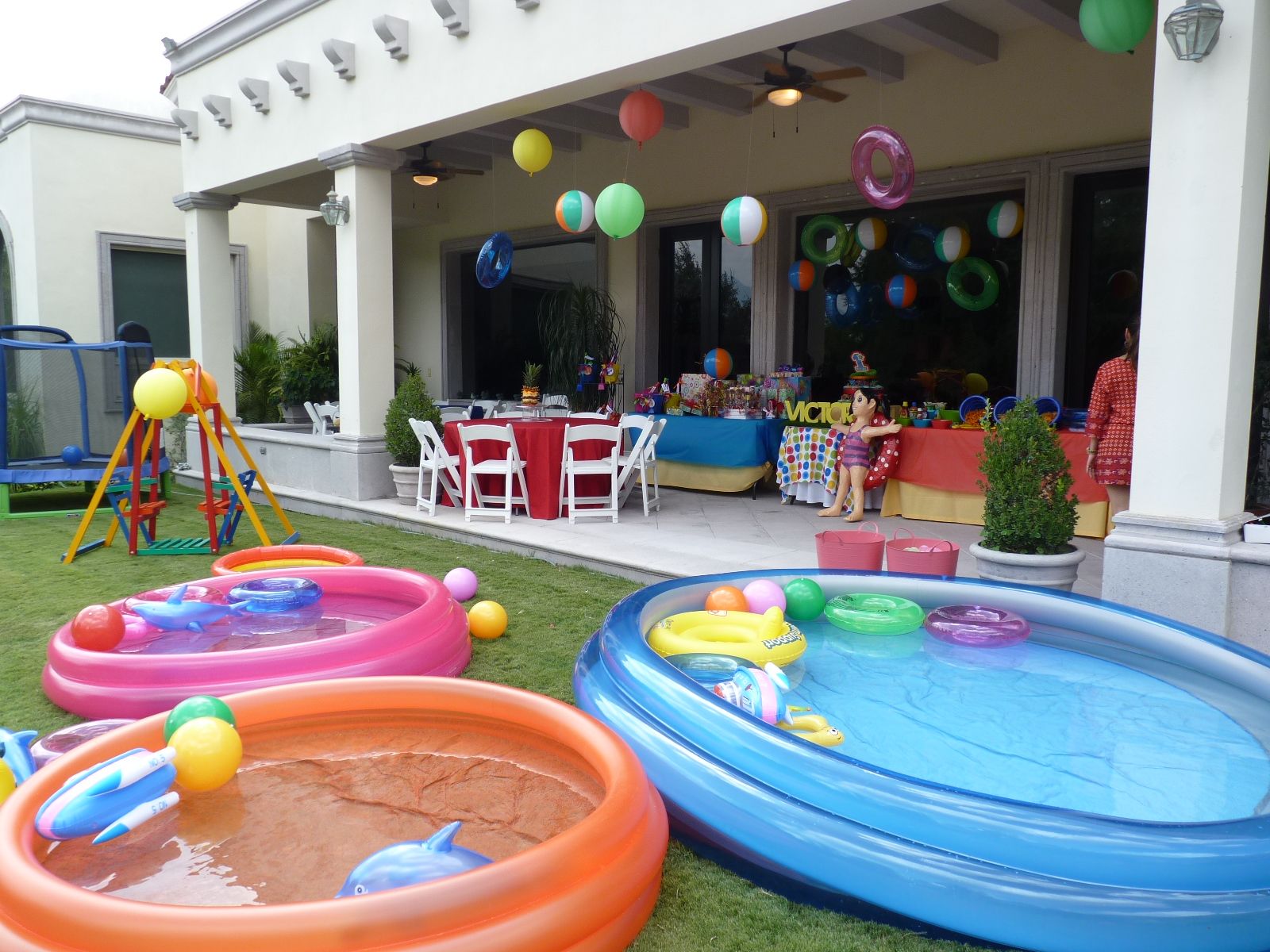 Thinking about throwing a pool party? Read this first!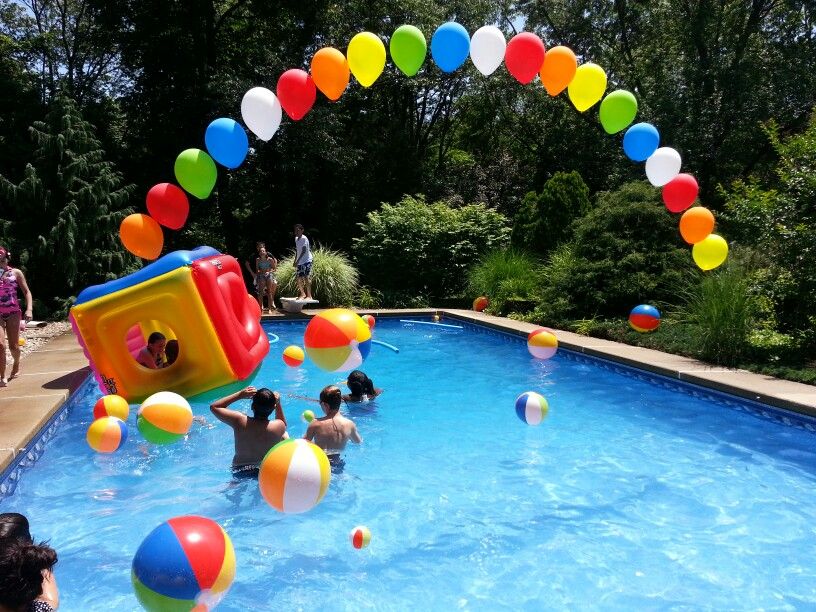 In a past post, we talked about how you can throw an epic vintage-themed party, and how you can pull off a memorable event for your friends and family without too much stress. What about if you have a loved one who loves lounging by the pool or you're the one who loves it? What if instead of a vintage party, you threw a very glamorous pool party? We're not talking about a pool party that belongs in a teen movie, we're talking about something fashionable, something Instagrammable, something that matches how chic and classy you and your friends are. So what does it take to throw a pool party like this? Here are a few pointers, ideas and hacks to help you throw a memorable poolside hangout that can even rival the Kardashians!. 
Fancy Cocktails
Picture this: your guests arrive in style and are handed signature cocktails for the event as a welcome. Sounds like something out of a glamorous reality show, right? Well it doesn't have to be. Welcome drinks are a great way to set the tone for the pool party without spending tons of money. All you need is a colorful cocktail, maybe something with gin and fruit mixed in it. Add a curly straw and pretty garnish and you're good to go. If you're stuck on what kind of cocktail to make, here are some cocktail recipes that will take your party to the next level.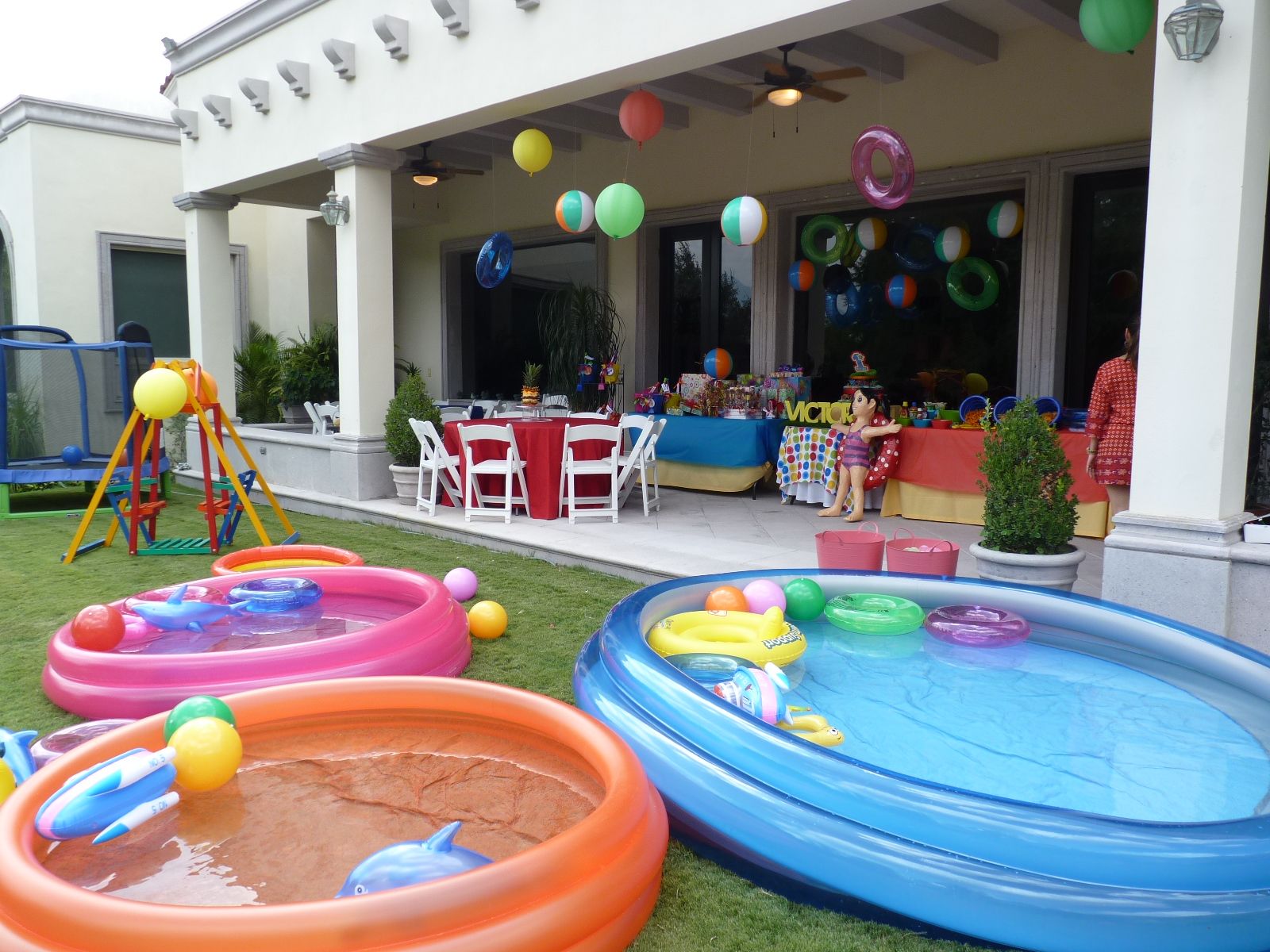 Dress Up the Pool
Getting your pool area clean is a very necessary step you have to take in your party preparation. Ultimately, no decorations can cover up a messy pool that's in disrepair. It shouldn't be too hard if you've already got a good maintenance plan in place. According to MPS, a company that specializes in pool cleaning in Houston, "Regular pool maintenance is absolutely essential- for both cosmetic and health reasons. Not only does a clean pool make entertaining so much better, it also means we hold up the value of it as an investment. Maintenance doesn't have to be a bother, though. We want to help you enjoy your pool even more than you already do."
Since it's a pool party, it wouldn't make sense for the pool not to look great, right? This is where you can really have some fun. You can put colorful flags and bunting around the pool ,and put a beautiful backdrop to make it more eye-catching. You can also buy some chic pool floats, like a flamingo or ring design. Not only will the floats make it so much easier for your guests to lounge around, you can get epic photographs out of the whole adventure!
Greenery and Flowers
Plants are a great way to turn a standard swimming pool into a backyard oasis. Imagine big banana leaves and ferns in stunning potted plants placed around the pool. Immediately it will elevate your outdoor space into something more suited to a tropical hotel rooftop. Your guests will love that!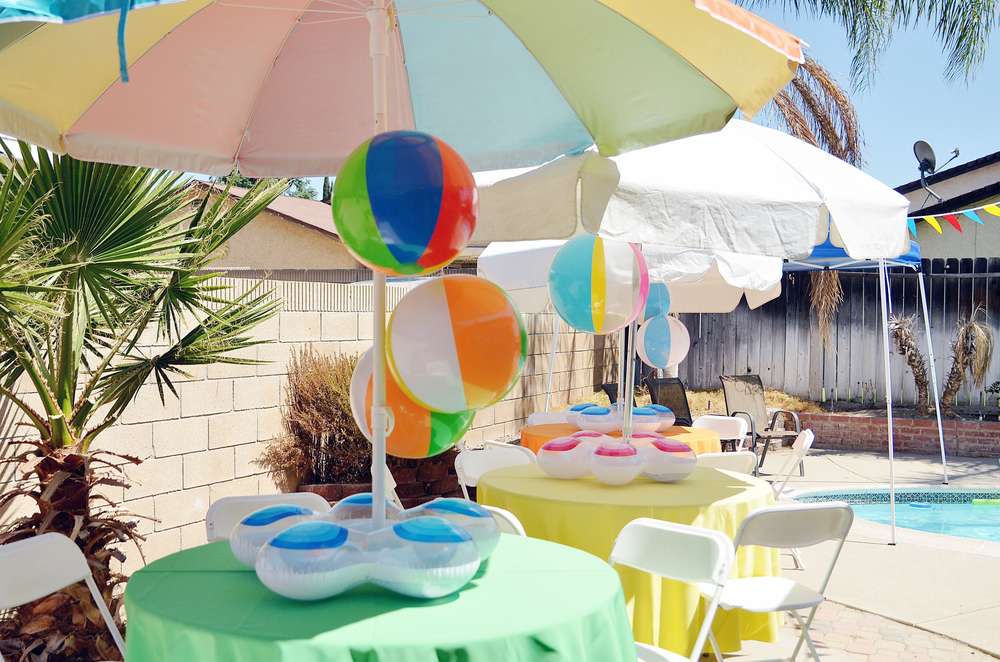 Details and Accessories
There are certain decorative styles that immediately elevate a standard pool party into a luxury, high-end experience. For example, banana leaf prints, fern prints and pink flamingo prints are great. You can also mix colors like gold and pink to make it both glam and feminine. These are all the little details you can bring to the pool party with balloons, streamers and even the towels people usel. A few accessories here and there can make a huge visual impact and make your event memorable.
Get Your Playlist Going
The last detail that will be the cherry on top at your event is music, so be sure to crank out all your favorite beach and poolside playlist. You can play chill music to make it a spa-like retreat, or you can play your favorite EDM tunes for something that's more high-tempo. Either way, music is a very important part of creating an enjoyable time for your guests.
Helpful tip: if you don't want to go through the headache of selecting all the songs, create a jukebox system where you use Spotify and have guests take turns choosing what they want to hear. It's a very interactive way to host a party.
When you want to gather your friends around and you're looking for a great idea for an event, why not consider a great pool party? You can make it a very girly experience, complete with colorful loungers, towels with prints and poolside cocktails. On a lazy Sunday, a pool party is a great way to bond with friends and recharge your batteries. What's even better is you'll have a lot of beautiful memories and photos to show off after.