10 Important Rules in Caring and Maintaining Solid Wood Furniture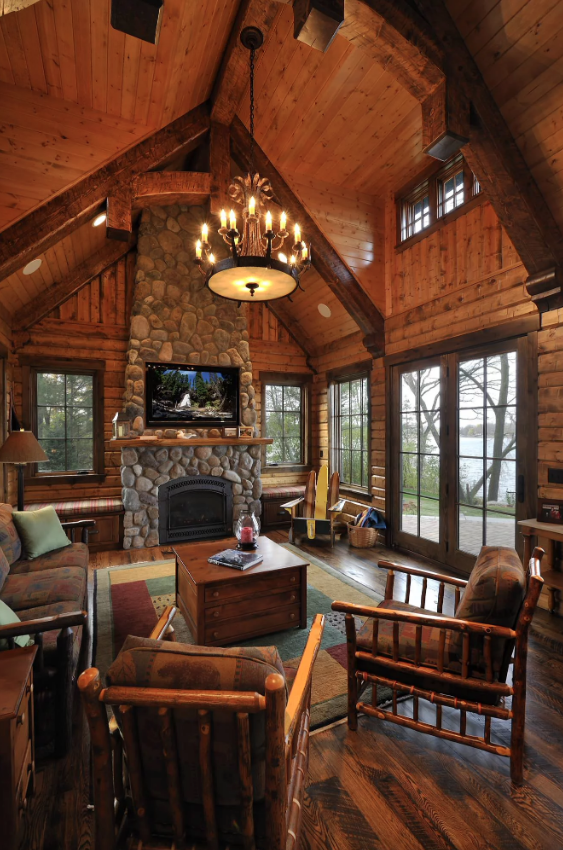 Are you a fan of solid wood furniture? Then you may be one of those who constantly visit a reliable Amish furniture store in hopes of finding valuable pieces of furniture made of solid wood that you can integrate into your home!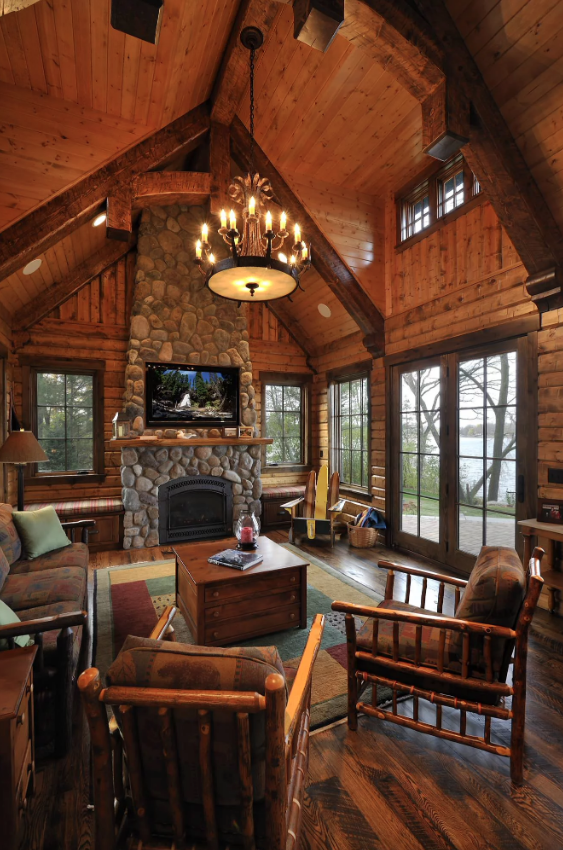 Photo By: Lake Country Builders
However, buying the pieces you have chosen and using them to fill your home will not be the end of your journey towards caring for them. You have to remember certain tips and tricks in caring for and maintaining solid wood furniture so they have a higher chance of serving their purpose for quite a long time. By following these 10 important rules in solid wood furniture care and maintenance, you can make the most out of the material and maximize its benefits.
#1 – Dust the furniture items
This should be one of the most important rules to keep in mind when trying to maintain the excellent condition of furniture items made of solid wood. One advantage of dusting solid wood furniture frequently is that it can get rid of airborne deposits that might accumulate in the filmy layer, causing scratches on the surface.
To dust the furniture effectively, you can use a soft cloth or feather duster. Make sure that this item is clean and dry. Do not scatter the removed dust into the air, though, as this might only put it at risk of going back to the furniture item's surfaces. To prevent that from happening, use a cloth, which is a bit damp when dusting your furniture items, including solid wood tables.
#2 – Cover used surfaces
Keep in mind that each time you did something on your solid wood furniture, its overall quality is compromised. To keep your investment fully protected, make sure to put a cover on the used surfaces. For example, you can put placemats and tablecloths on your dining table as such items serve as great coverings. You may also want to put felt pads beneath lamps found on an end table. Make sure that coasters are close to you, too. It is because it only takes a few moments for your dining table's surface to have a water ring formed on it.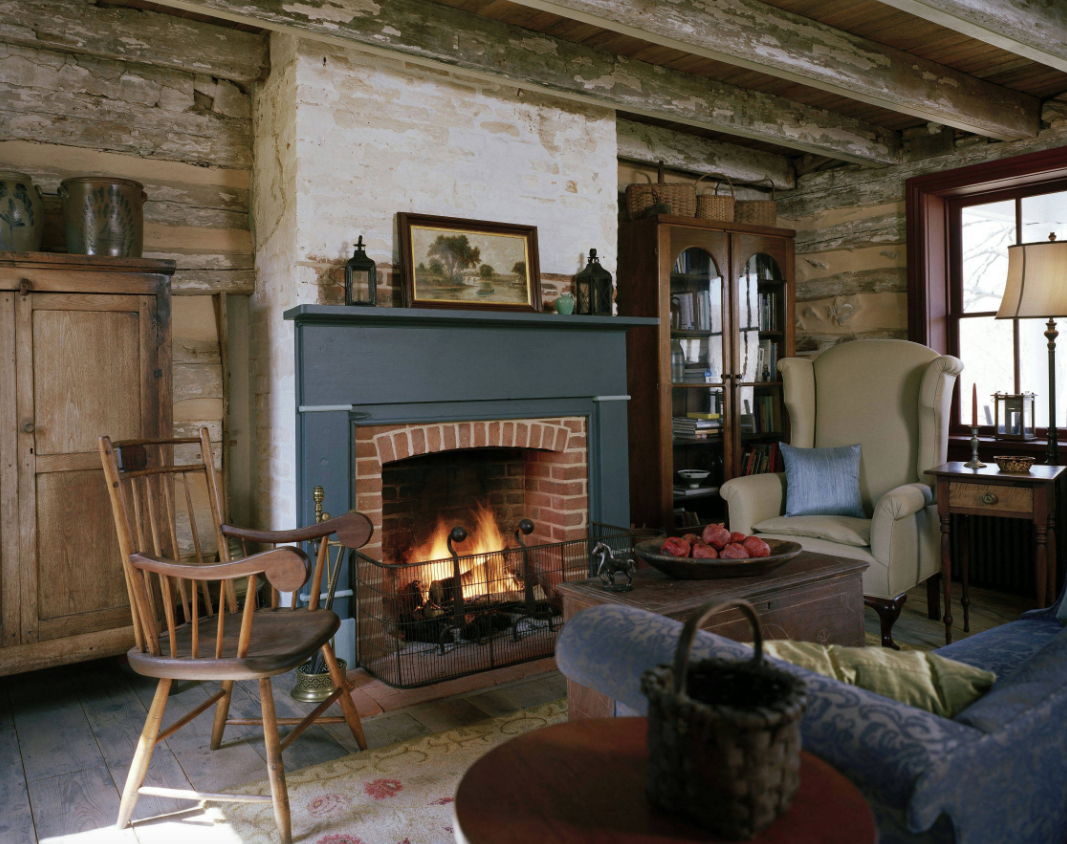 Photo By: Neumann Lewis Buchanan Architects
#3 – Clean the solid wood furniture regularly
Aside from frequent dusting, it is also necessary to maintain the excellent condition of solid wood furniture through regular cleaning. Fortunately, a solid wood finish is usually very durable. It can even resist the majority of spills in the household. However, it is still important to wipe spills immediately to prevent the occurrence of prospective problems. The majority of routine cleaning activities for solid wood furniture involve the use of a soft cloth, which you need to soak a bit in soapy and warm water to dampen it. If you need to handle tough cleaning tasks then consider using properly formulated cleaning products that do not contain any abrasives. If for some reason beyond your control, you have no choice but to use a product containing abrasives, then you should follow it up with a soft cloth dampened in soapy and warm water. Ensure that you refold the soft cloth constantly into a clean side. It is because being unable to do so might cause it to accumulate dirt.
The problem with a soiled and dirt-filled damp cloth is that it has the tendency of re-depositing the soil and dirt into the finish. Stay away from ammonia-based products containing silicone, too. If you need to use a polish then make sure to do it only rarely. It is because it does not greatly benefit the finish. What it does, instead, is to accumulate a film that will fill the finish, attracting some soil and dust. If you want to give the finish proper protection then it helps to clean it up annually. Furthermore, keep in mind that the use of warm and soapy water followed by wiping down the surface until it gets dry is the perfect cleaning solution considering the fact that the finish features an extremely hard surface.
#4 – Apply a high-quality soft paste wax
Once you have done cleaning up your solid wood furniture thoroughly, make sure to do something to protect its finish. You can do that with the help of a soft paste wax known for its quality and reliability. Check the instructions on the label regarding the application then put on a thin coat of it on the surface. After that, wait for around 5 minutes then use a soft cloth or brush to buff it lightly. Once the five minutes are up, wait for a half-hour or one full hour before brushing or buffing it again. The next brushing or buffing scenario should be done by applying it with more vigor. This will be enough to restore the gorgeous shine of the solid wood furniture's finish. This shine can also be expected to last for several months.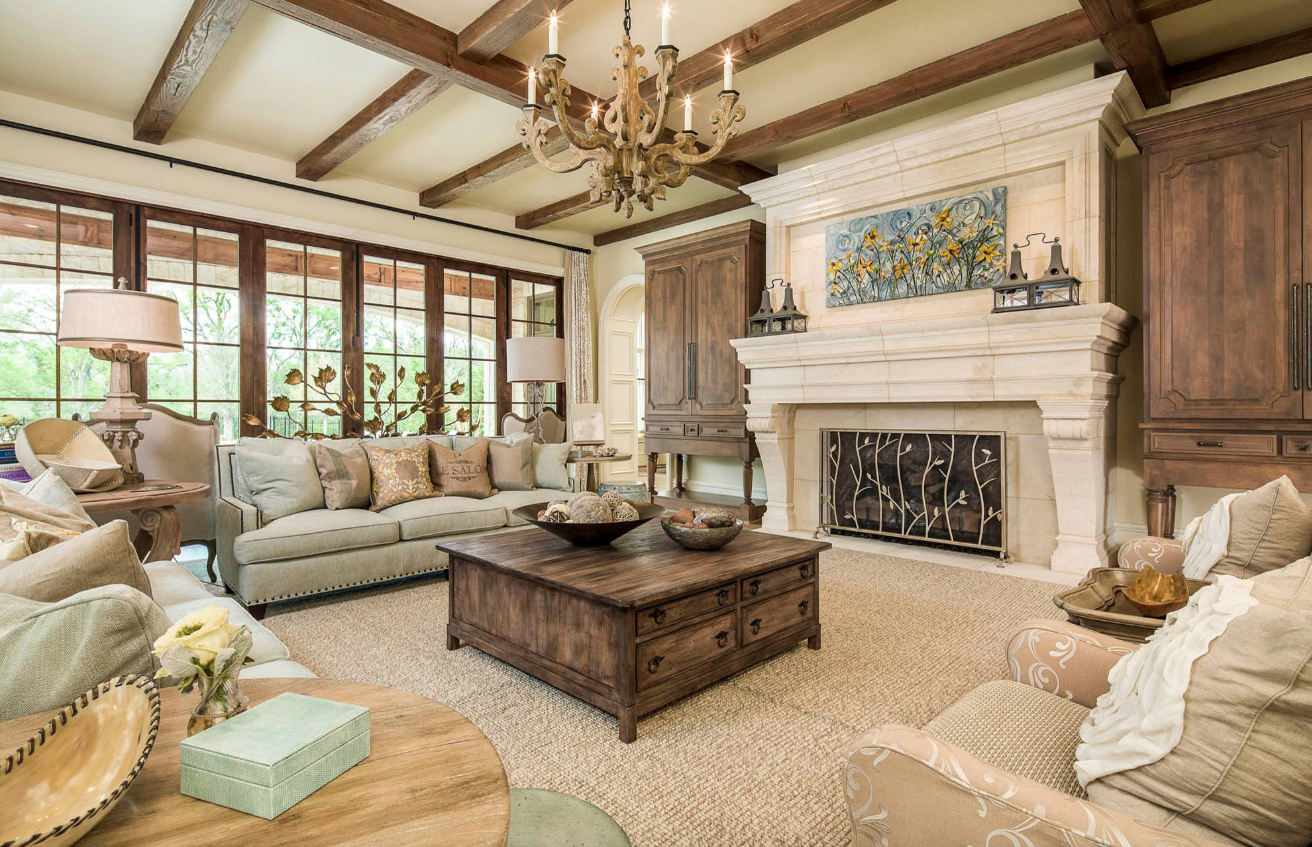 Photo By: Platinum Homes by Mark Molthan
#5 – Keep solid wood furniture away from direct and dry heat
You should avoid putting your solid wood furniture directly under the heat of the sun. Note that the temperature, especially during the hot summer season, can go over 140 degrees. This might put your solid wood furniture at risk of having cooked fine finishes, dried and shrunk wood that will eventually form cracks, and destroyed and faded parts. This is the primary reason why you have to avoid exposing it to extreme heat as much as possible. Avoid putting your wooden furniture close to vents and heating units, too. It is because the dry heat produced by these appliances might cause dryness and shrinking in wooden material, causing the development of cracks in the long run. During dry months, therefore, consider making use of a humidifier. This is extremely helpful in raising the moisture by around 40 to 45 percent.
#6 – Polish wood
To protect furniture items made of solid wood, applying varnish or polish of top-notch quality should also be on top of your priorities. Aside from making the piece look shiny and good, it also helps in preserving its look. This protective measure is only meant to be done one or two times annually. When polishing wooden items, remember that some antique and fragile ones are not compatible with commercial polish wax or spray, so spend time reading the instructions indicated in the label before buying and using it. Also, you will most likely use the same polishing product each time, so it helps to look for one that is capable of beautifully buffing up your solid wood furniture. Before using the polish, test it on a small and discreet part of the furniture first. Upon checking the suitability and safety of the wax or polish to your furniture, dust it to get rid of any remaining dirt prior to the application.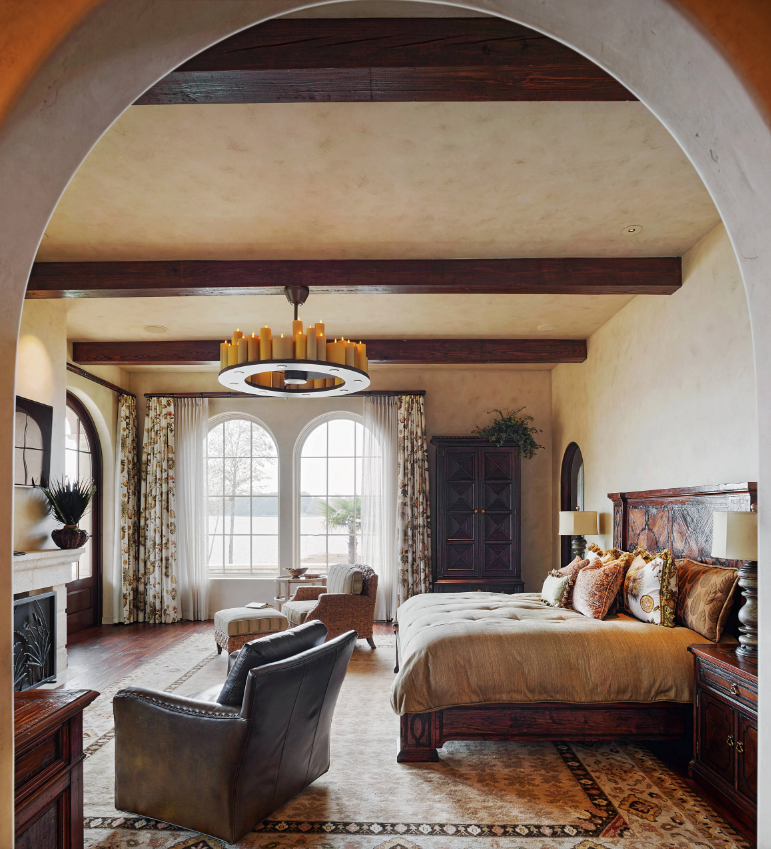 Photo By: Houzz
#7 – Check for signs of wear and tear
Treat any signs of wear and tear as much as possible. Keep in mind that no matter how much you take good care of solid wood furniture, it will still sustain infestations and injuries in the long run. If there are minor scratches and nicks then you may use a liquid polish as a means of hiding them as well as any other abrasions. This is a big help in restoring the natural beauty of the solid wood material. For more extensive damages that you can't treat using touch-up sticks and polishes, painting the damaged furniture can help. It works in breathing new life into the item and increasing its lifespan. The good thing about painting the furniture is that it also allows you to save time as it lets you skip sanding. You can't do this in case you choose to re-stain. Infestations are also among the things that you have to deal with when caring for solid wood as leaving them untreated may cause the development of more serious issues. To prevent this problem from worsening, ensure that the wooden furniture remains dry. If you see cracks where insects seem to thrive, seal them. Another tip is to use insecticides that do not cause harm to furniture.
#8 – Re-oil and re-wax
Re-oiling and re-waxing wooden furniture should also be two of the things that you should do to care and maintain its excellent condition. Re-oiling might be necessary in case the furniture is stored for a long time and gets excessively dry. Clean it using a suitable cleaner then use #0000 steel wool by working with the grain as a means of preparing the surface. Put on liberal amounts of furniture oil into the surface. Allow the oil to get absorbed by the wood for around fifteen minutes. If you intend to put on a protective coating, ensure that you proceed only after letting the item set for a minimum of 24 hours. In terms of re-waxing, one reminder is that several furniture items come with a wax protective coating depending on what type of finish is used in it. Once the furniture ages, re-wax its surface to keep it protected. Prepare its surface first using fine #0000 steel wool. Use a soft cloth to wipe and get rid of all residue. You should then coat it with the wax then use a Scotch Brite pad as a means of spreading it. Use light pressure and follow the grain all the time. Be extra careful as it is not advisable to let the wax stay on the surface for over twenty minutes. If there is any excess wax, use a clean pad of Scotch Brite to get rid of it. Use a soft cloth to buff it until you notice that the surface is smooth enough.
#9 – Maintain the wood's fresh smell
Note that old pieces of solid wood will eventually produce an unpleasant smell. This especially holds true if you store them for quite a long period of time. To freshen it up, you may want to sprinkle the furniture's surface with baking soda. As for drawers, put a pan containing charcoal inside of them. The charcoal can absorb the unwanted smell emanating from within. You may also want to put it in a shaded spot outdoors, especially during a dry and warm day. This is enough to relieve your furniture from the unwanted stench and preserve its freshness.
#10 – Regulate the environment where your solid wood furniture is in
One thing you have to know about solid wood furniture is that they tend to respond to certain changes in humidity and temperature by contracting and expanding a bit. What you should do is to maintain an indoor humidity of around 30 to 45 percent. As for the temperature, you should keep it at around 60 to 80 degrees. Follow this principle every year. Also, note that UV light coming from fluorescent fixtures and the sun tends to trigger chemical changes not only in the solid wood material but also on its finish. This is the main reason why you should avoid exposing the furniture to direct sources of cooling and heating as well as the sun.
Conclusion
Solid wood is one of the best materials for household furniture. However, just like other pieces of furniture in your home, you also need to give it the right amount of care and attention. By following the rules mentioned in this article, you have a higher chance of making all the solid wood furniture in your home a long-lasting representation and symbol of timeless beauty and elegance.