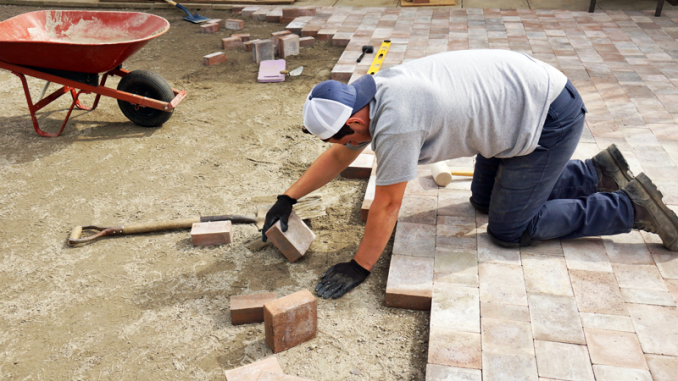 Right now is the perfect time to start a project outdoors – keep reading!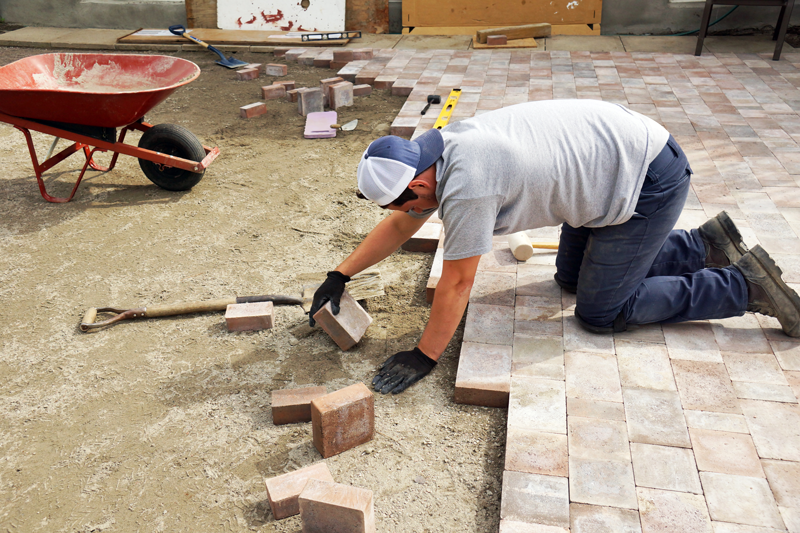 We're one week into fall, and in many parts of the country the air has started to cool down. Even if your hometown feels like it hasn't yet gotten the fall memo, you can look forward to crisper air moving in soon. Although spring gets all the glory, fall is a tremendous time to be outdoors. For the most part, summer's heat and humidity is gone, and even on those Indian summer days when the temperature spikes a little higher, evening temps are normally gloriously cool. Football is on, pumpkin spice scent is in the air…this is peak backyard season! If your yard isn't everything you've dreamed of, now is a great time to seize the day and create a space that strikes envy in the hearts of all your friends and neighbors.
5 Outdoor Projects That Will Make You Fall in Love With Your Backyard
Add a Deck or Patio 
A new deck can make your house live larger in an instant, offering that indoor-outdoor lifestyle we all crave. If you've already got a deck but it isn't meeting your needs, think about expanding your deck or upgrading it with built-in benches and planters. Budget a little higher? Consider a stone, brick, or concrete patio for a truly high-end look.
Put in a Fire Pit
There's no need for the party to end just because the night air gets chilly. When you light up your fire pit, everyone will want to gather in its glow. Off-the-shelf fire pits can be very reasonably priced, but will normally only last a season or two when exposed to the elements. For something truly gorgeous and durable, consider a custom masonry fire pit. Did somebody say s'mores?
Indulge Your Inner Chef
Whether you're looking to feed the neighborhood army or just whip up an easy al fresco meal for two, an outdoor kitchen can make cooking fun and relaxing. Consider adding gas and charcoal grilling options, a sink, a refrigerator, at least one burner. Want the whole enchilada? Think about a wood fired pizza oven, a griddle, a smoker, and an ice maker. With that kind of setup, you're bound to draw a crowd! Bon appetit!
Install a Water Feature
The soothing sound of trickling water has been recognized for centuries for its relaxing properties. Just visit a spa or yoga class and you'll see (or hear) for yourself! Luckily you don't have to live near a naturally babbling brook to snag that relaxation for your backyard. Adding a custom water feature lets you choose the size, sound, and splash level that's right for your outdoor space.
Splurge on a Spa
Loving the water idea but craving something bigger and bolder? Are you looking for immersion and the ultimate in relaxation? Consider splurging on the hottest new trend in backyard design! Today's modern inground spa is like a cross between a small pool and a spa…some call it a "spool!" If you haven't got the space for a pool but you want to be able to soak, consider a custom installed inground spa. Equipped with heaters, filtration, and jets, it's the perfect complement to cool fall evening!
A great contractor can work with you to optimize your backyard design for your lifestyle and your budget. They'll be able to talk with you about budget, necessary permits, and project timelines. If you want to upgrade your outdoor lifestyle, get on the ball and give an experienced local contractor a call! If you hurry, you might have your new outdoor addition in place before football season ends.