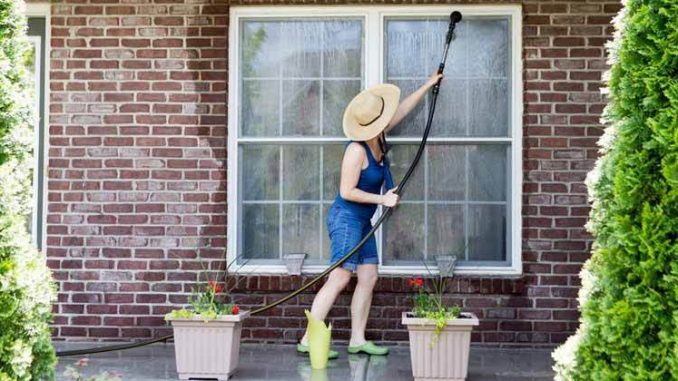 Impact windows and doors do more than just protect your home from severe weather!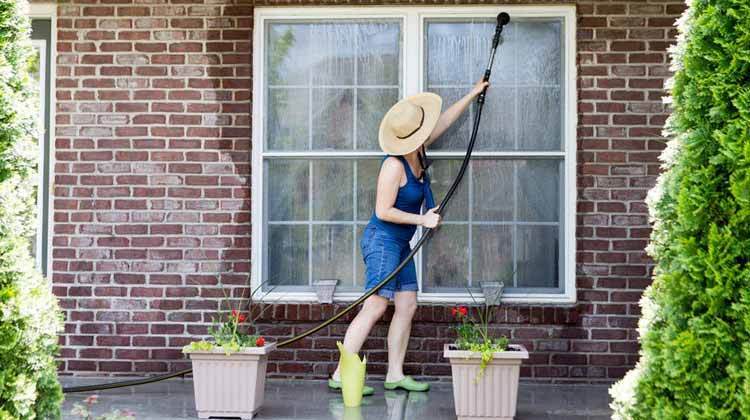 They also come with a number of side benefits, such as UV filtering, noise dampening, and increased energy efficiency. Keeping these products looking beautiful requires only a small touch of maintenance periodically – routine cleaning to remove dust, dirt, pollen, and other airborne particulates. As an impact window installer and homeowner, I see the importance of not just performing regular maintenance on my impact products, but performing these tasks correctly. Your investment deserves the best treatment! I've assembled a quick step-by-step guide for how to properly clean the impact windows and doors in your home.
1) Select Proper Cleaning Tools
As with many housekeeping tasks, proper cleaning requires first gathering the proper equipment. Do not use paper towels on impact windows, as they are a poor choice for thoroughly removing moisture completely. While paper towels are inexpensive in the short term, continually using them to clean impact windows and doors is both increasingly expensive and wasteful; thus it's much better to simply invest in some quality microfiber towels. Four to six are more than enough to clean impact windows and doors in a single-family home.
In addition, I recommend purchasing a high-grade non-abrasive cleaner, which are available at any home improvement store. In addition, make sure to have a hose long enough to reach around your entire structure and to upper floor windows. Lastly, purchase a squeegee with enough enough length to reach every corner of all windows and doors.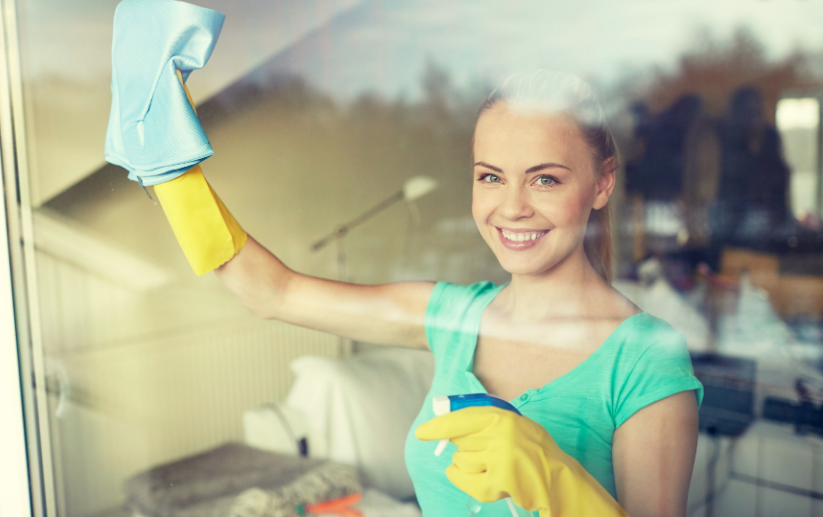 2) Rinse Windows First!
Begin cleaning each window and door by spraying the entire glass with a hose to remove any loose dirt or other build-up. This is important to do before adding any cleaning agent, as you'll need to wash the window multiple times to achieve a flawless look. Do NOT use a high-pressure hose, as this can wear down the caulking around your windows prematurely.
3) Avoid Direct Sunlight and Remove Excess Water
When possible, clean impact windows and doors when they are not in direct sunlight, as this keeps water from drying too quickly and creating water spots. Squeegee off the excess water from your initial rinsing before adding any cleaning products. Do this by starting at the very top of the window or door and swiping downwards, wiping excess moisture off the squeegee with a microfiber cloth.
Now evenly apply the glass cleaner. Use a clean microfiber towel or cloth to apply the non-abrasive glass cleaner. Do this by spraying the cleaner directly on the microfiber material and then applying to the glass itself. Remember, impact windows generally have special coatings and need a gentler approach to cleaning.
4) Set a Regular Cleaning Schedule
The good news is that impact windows and doors only need cleanings no more than once a year. You may choose to spruce them up after a severe storm, but regular seasonal changes will have minimal wear down on your investment. The goal is to set a schedule and stick to keeping your impact products in superior condition. A one-day commitment every 365 days is a small sacrifice for beautiful windows and doors to accent your home.
If you live in the South Florida area and would like more information on cleaning impact windows and doors, or if you're looking to begin a new renovation project, contact our team today at Alco Windows & Doors. My company is veteran-owned and always involved in participating actively in our community. Contact us for a free consultation or visit our website to learn more about impact windows and impact doors.
About the Author:
Luis Alvarez is the founder and owner of Alco Windows and Doors. Coming from a family with more than 15 years of experience in the glass and glazing industry, Luis used his background knowledge to found a company dedicated to providing quality service and support for those looking to protect their loved ones from severe weather. A retired veteran who served in the Marine Corps, Luis uses his military experience to effectively run Alco. His attention to timeliness guarantees efficient installations focused on meeting planned deadlines. His background in preparation and organization ensures flawless window and door projects, no matter the job size. His leadership experience promises a "job well done" mindset from every member of the Alco team – from salespeople to installation professionals. A graduate of Florida International University with a degree in Mathematics, Luis takes time to give back to the community by serving as an adjunct professor at Miami Dade College. He believes homes are built around people supporting one another, and his dedication to his home in South Florida ensures Alco Windows and Doors will always put the customer's safety and satisfaction first.