Distinctive Bedside Tables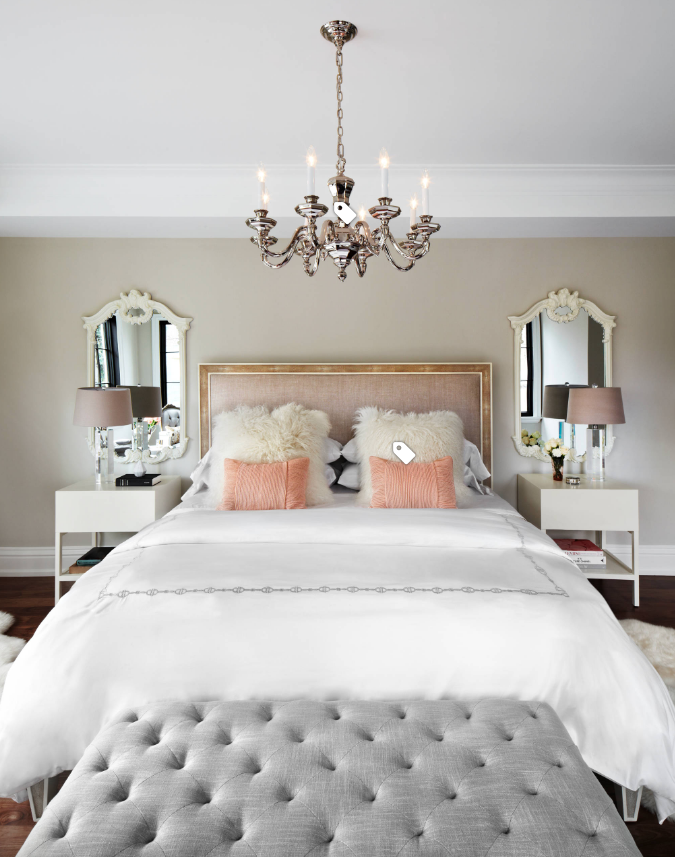 Dress up your bedroom with an eye-catching beside table!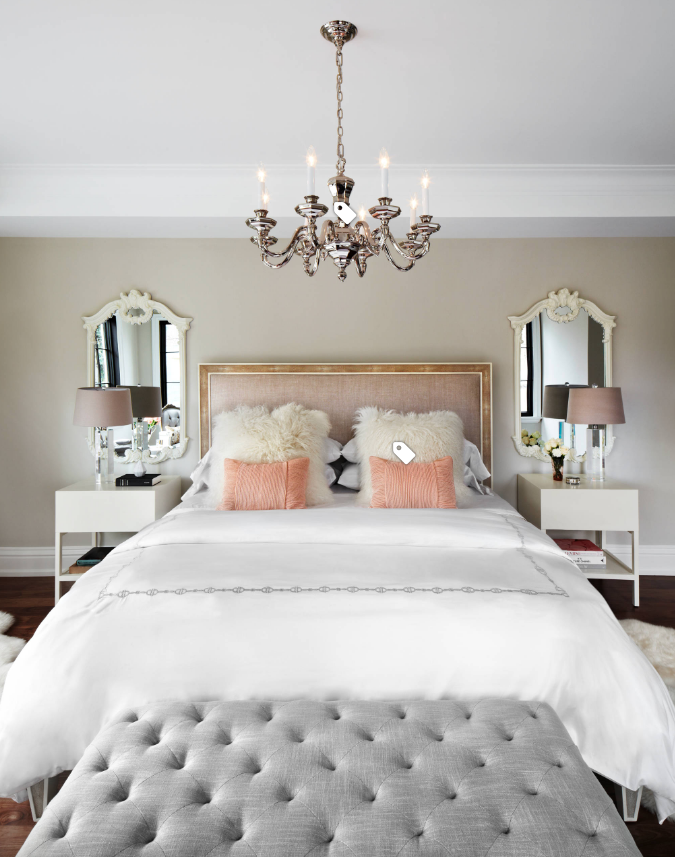 Photo: The Design Co. Inc.
Bedside tables are inseparable pieces of furniture that offer a special touch to every bedroom, especially master bedrooms. That is, without them you are left with a sense of incompleteness and blandness.
Made of Wood
Nowadays, such furniture is made of all kinds of materials but most of it is constructed with wood. To begin with, oak is a type of tree that is widely applied due to its beauty and durability. It consists of a variety of colors from fairly white to dark brown. Acacia tree is known for its hues, strength and longevity. It is actually stronger than oak wood, but it's on the pricey side in contrast to similar types. So, it marks an excellent choice for carpenters, as well. Victorian ash timber creates quite distinctive markings-visible to the naked eye- and provides a space with vintage style. Bedside tables are more often than not made of pine wood which owns a few special features. It is flexible, soft and its weight depends on its variety. So, you may need wheels for such a bedside table. Think about it thoroughly before moving on.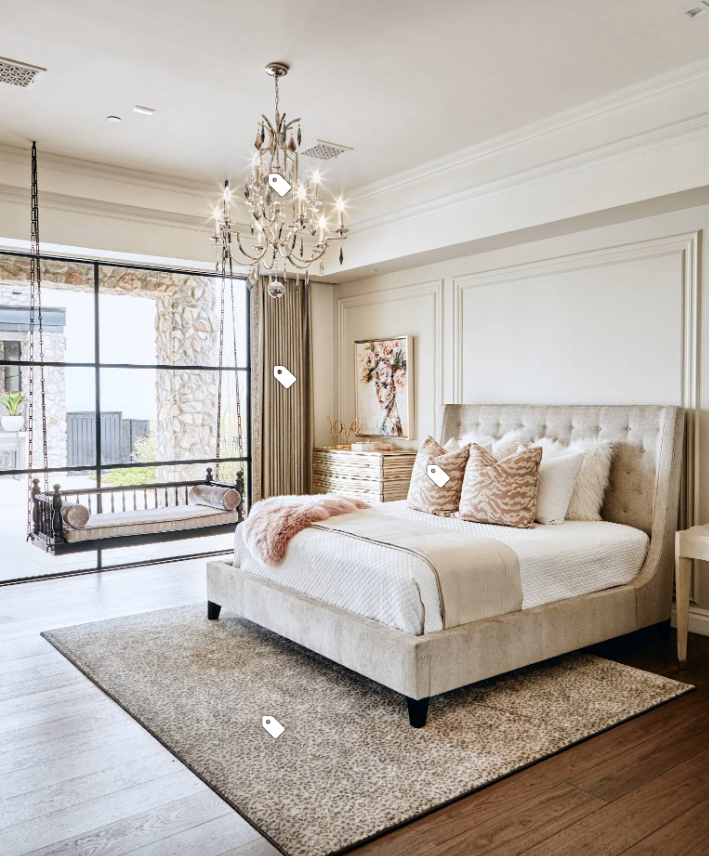 Photo: Hallmark Interior Design LLC
Made of Glass
Now, that's a material you might not be accustomed to and it sounds strange as a bedside table. Nevertheless, during the past few years more and more furniture companies trade glass. They are made of white, black, tinted or mirrored and toughened glass. Those bedside tables are truly elegant, classy, stylish and practical. Some of their unique properties are that they cannot get spoilt or marked without difficulty. White glass offers a sense of minimalism and tranquility. Mirrored glass gives to the space a feeling of vastness and continuity and coppered glass is the most beautiful of all. It will leave your friends speechless with its quality, modernism and abstractness. It absolutely worths taking a close look to such a masterpiece of creativity.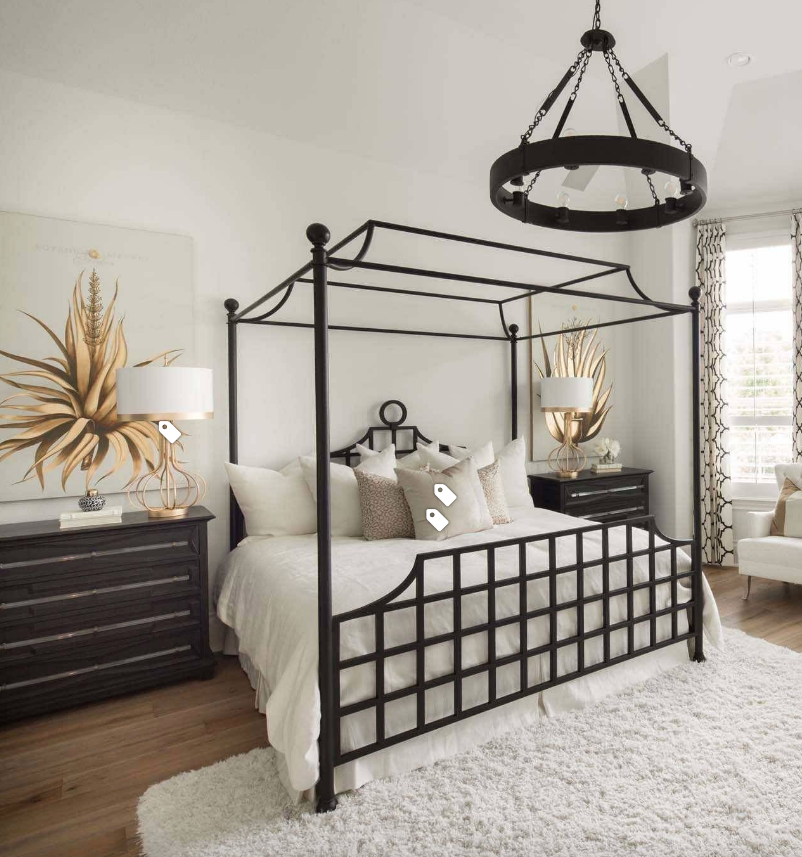 Photo: Highland Homes
Made of Metal or MDF
Last but not least, furniture like bedside tables is quite regularly made of these two sorts of resources. Metal is widely used all around the globe as a primary material in carpentry and grooving. When used in home furniture like bedside tables, metal fetches an outdoor feeling indoors and a emblematic mood. Iron, aluminum and stainless steel give equipment durability, shine and solidity. MDF is an industrialized wood product containing resin and wax under high-temperature pressure. It is rather elastic and strong not counting thick. The main drawbacks of it are that it is a hazardous in large quantities and heavy as an ingredient. It is divided into three categories, each one having a bit different properties. What you need to do, whether you would like a smoke-glossy finish or a luxurious and trendy one at your bedside tables, is go online, surf the Net and locate the ideal websites to order your next furniture that will impress relatives and associates. Wait no more!!