How Composite Decking Can Extend Your Living Space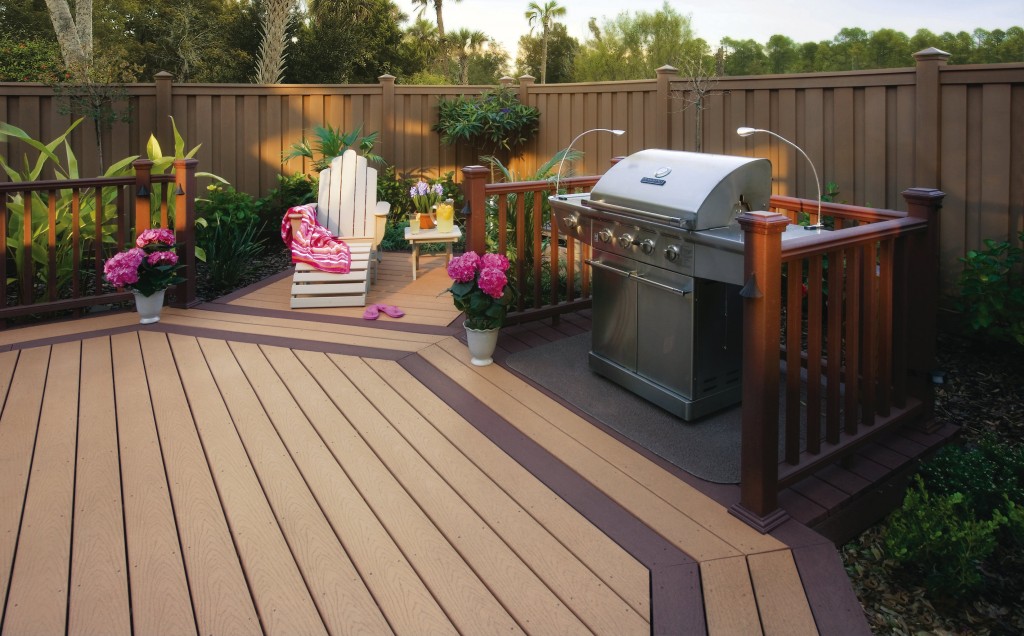 Composite decking is a versatile material that can be used to extend your living space in countless different ways!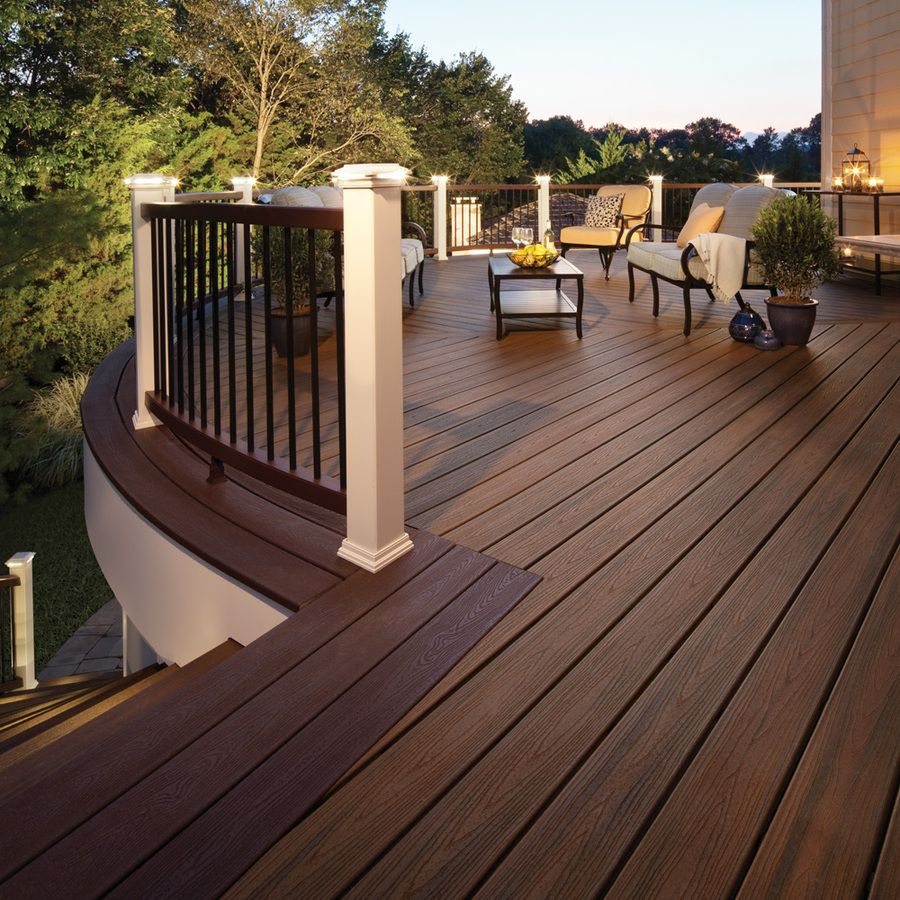 If you're looking for some inspiration, take a look at some of the stunning home expansions that have been completed using composite decking!
Extend Your Living Space With: A Raised Deck or Balcony
A raised deck or balcony can help you make the most of the space around your home without disturbing your garden, ideal if you have a small garden or simply want to make the most your second storey.
Spaces that are raised above ground level tend to offer uncompromised, spectacular views of the surrounding area, meaning a raised deck or balcony the perfect addition to homes in scenic places. Many people choose to add a contemporary glass balustrade around the perimeter of their raised deck or balcony because the clear glass panels enclose the decking making the space safe without compromising the view at all.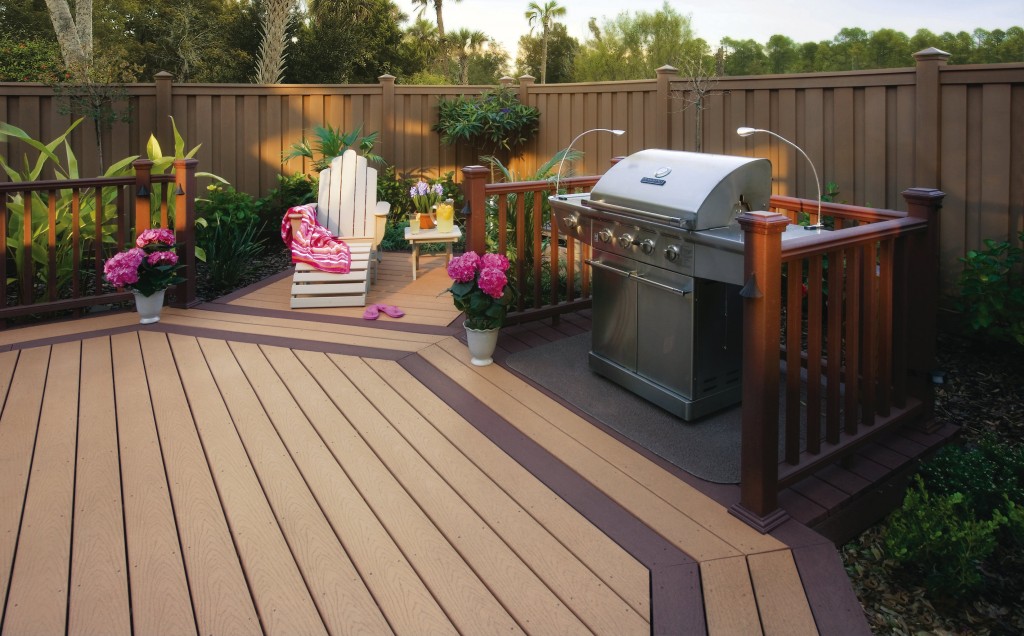 Raised decks and balconies can also be advantageous for people seeking to expand their outdoor storage space. The area underneath a raised deck or balcony can be used for an infinite amount of applications. Simply add a door to create a secure garage or shed, or leave the space open and create a covered seating area or store things which need protection from the elements below.
The reasons to choose composite decking to create your raised deck or balcony are countless, but crucially, it offers the look of real wood without requiring continuous costly and time-consuming maintenance. Your composite decking raised deck or balcony will look great and require very little of your attention once it's installed, meaning you'll have more time to relax and enjoy the scenery.
Create a Covered Seating Area or Garden Room
If extending upwards and outwards isn't for you, why not consider adding a covered seating area or garden room? This is a great way to extend your living space so that outdoor living becomes accessible all year round.
In the warmer months an awning or veranda can help you enjoy your outdoor area all year round and  provide shade for your decking and patio furniture, creating the perfect spot to host a barbeque, set up a paddling pool or enjoy the peaceful summer evenings. In the colder months a veranda or garden room can transform your decking into a sheltered sanctuary where you can enjoy outdoor living whilst being protected from the elements.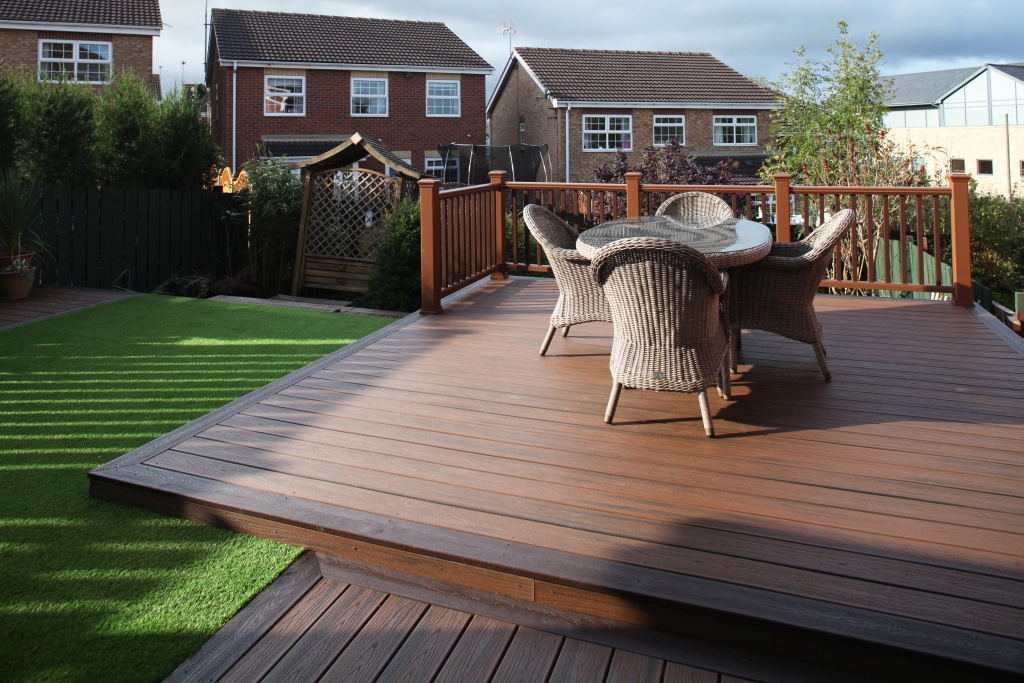 If you're feeling particularly creative, you could even make benches out of decking to create a seamless seating area with a contemporary finish.
Composite decking is ideal for use in outdoor seating areas and garden rooms that will see a lot of footfall because it's incredibly durable. Unlike timber decking it won't splinter rot or warp.
Add a Swimming Pool or Hot Tub
For a touch of luxury and relaxation, add a pool, hot tub (or both) to your garden and complement them with composite decking walkway.
Pools and hot tubs can be enjoyed by adults and children alike. Some people opt for a hot tub shelter so that they can make the most of it all year round. Unfortunately, whether your pool or hot tub is enclosed or not, it's likely that the surroundings will become damp as people climb in and out. That's why it's important that you choose a walkway that can withstand damp conditions.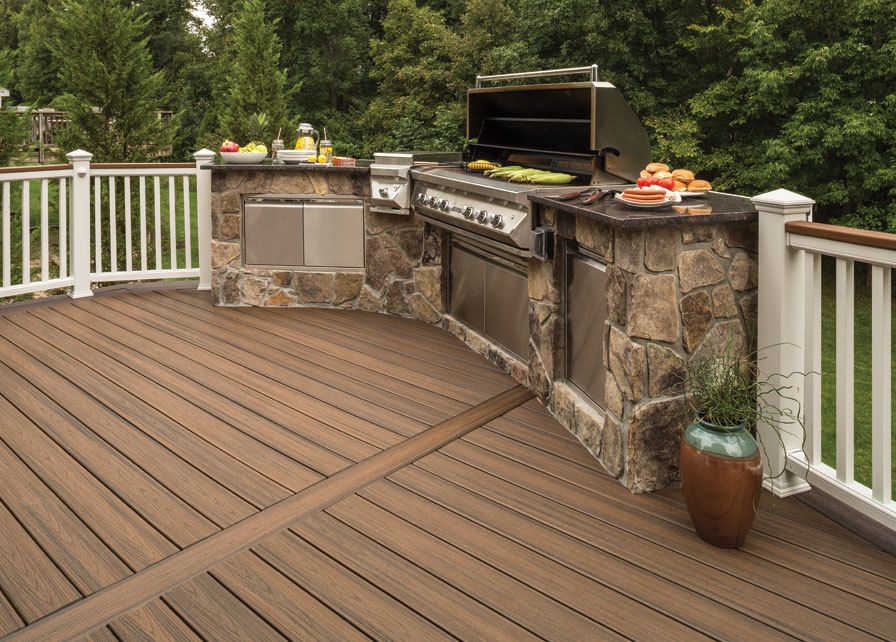 Traditional timber decking has deep grooves which can collect water and become incredibly slippery. Composite decking, however, is moisture resistant taking in as little as 1.2% of surface water so you can enjoy your relaxing pool or hot tub area with minimal risk of a slip or fall.
Besides being slip-resistant, composite decking is a great choice for around a pool or hot tub because it doesn't crack and splinter like other materials. This dramatically reduces the risk of injuries as people meander around barefoot.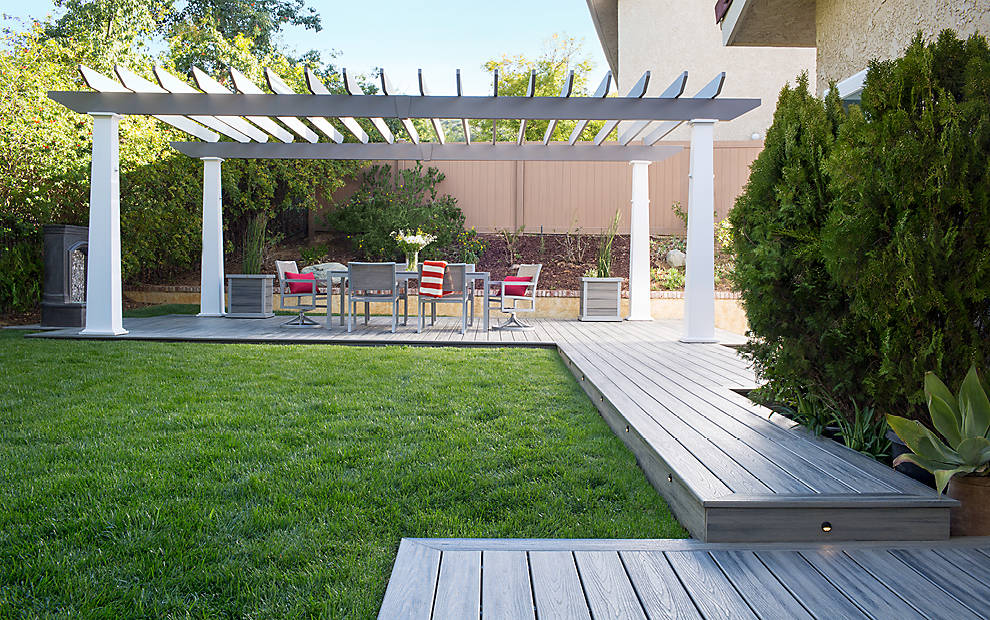 Extending your living space is possible regardless of whether you have lots of garden space or not. Hopefully, this blog inspires you to make the most of the space you do have by investing in high-quality, low-maintenance composite decking.