10 Effective Ways To Upgrade The Decor of a Restaurant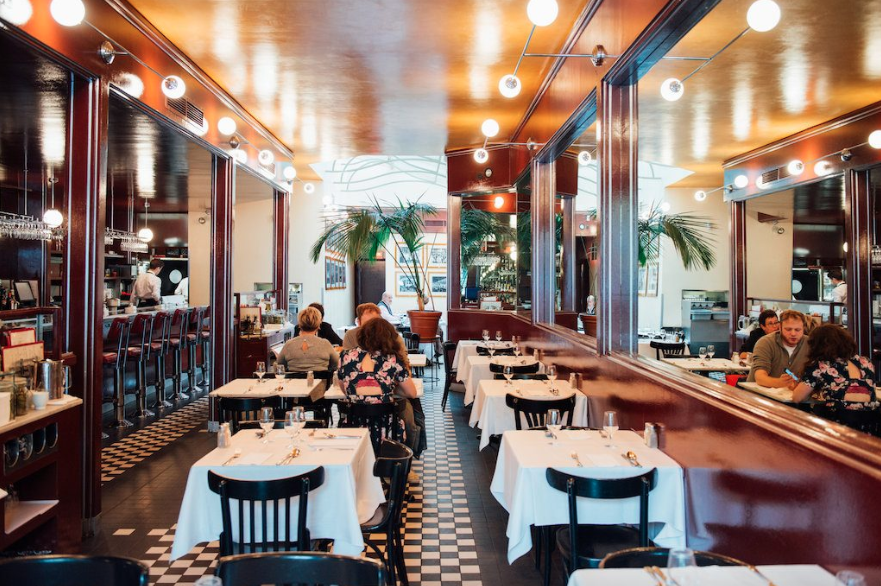 The restaurant business is ever-changing and with numerous restaurants in the market, alluring the right customer and making a profit at the same time is not an easy task!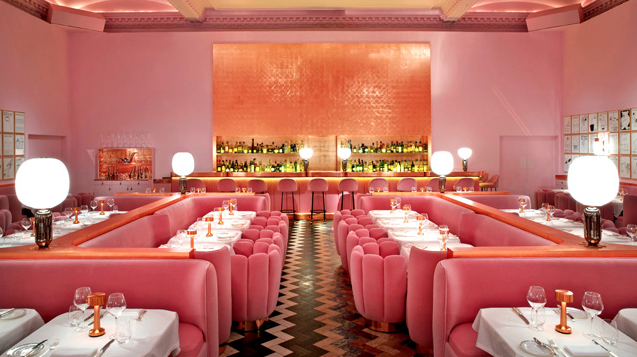 Sometimes, even if you are serving good food, your restaurant may fail to attract the desired customers due to its shabby decor or boring architecture. So, if you want to keep up with the growing competition in the market, it is time to bring some change. You may never know how a little change in the decor can radically boost up the sales and bring a positive impression to your restaurant.
If you want to draw more customers or simply bring more energy to your restaurant, you should definitely think of revamping the decor. The ambience, uniqueness and the personal touch of a restaurant draws more customers.
Below are listed some major key-points, which might be useful while upgrading your restaurant.
The Concept:

This is one of the most important elements of a good restaurant. The restaurant concept is not only about the furniture or the artifacts of that place. It should have a unique personality and should be able to relate to its target customers. For example, if your restaurant is a small setup like a coffee shop, it should have a more informal outlook. People should feel like relaxing when they visit your place. As an owner, try to contribute by giving a personal touch to your restaurant. Add your own decorating ideas like stories, pictures and mementos associated with your restaurant. It can be anything like the photograph of the best chef of the month or the 60th birthday celebration of your most trusted customer.


Colour:

Colours can dramatically change the look of your restaurant. Light colors like white, beige, and light grey make your restaurant look big and also is relaxing to the eye. This is especially suitable for a small setup which can make your restaurant look spacious. Try to use contrast colors to break the monotony. Health-based restaurants can use earthy colors like green and brown. But remember to use the right proportion to maintain harmony and balance. Warm colors like yellow and red are quite eye-catchy and are said to increase the customer's appetite. Earthy browns and red combined with light colours are good for multi-course restaurants. But, before you choose to repaint your restaurant remember that it should coincide with the paintings, decorations and feeling of the place. If your budget is limited, try to give spunk to your restaurant by only highlighting some selected portions of the walls.

Artwork:

The artwork should not only enhance the beauty of your restaurant, but it should also fit your budget. If you own a conceptual restaurant, try to use playful and unconventional pieces that will add on to the authenticity to your place. Try the local artisans and give a rustic look to your walls. Art is not only the paintings and big showpieces, but it is more about the feeling and thought you are trying to convey. It is best not to limit only to traditional art pieces, but also to explore new ideas and themes. When you are redecorating do not throw away the old pieces, but try to mix and match with some new ideas and bring a new look to your restaurant. Always try to keep it simple.

Go Green use Artificial Plants:

Artificial flowers, plants and trees can really add color and life to your restaurant. Plants bring peace and tranquillity to the atmosphere. Silk flower centerpieces are handcrafted and look almost real and are available in all sizes and assortments. Artificial palm trees look extremely beautiful especially if you want to give a tropical feeling to your restaurant. However, you need to have more space. Silk plants direct are available in wide variety and color and it really adds a spark and color to your room. If you are an admirer of a vintage look, use artificial boxwood which can be anything from hedges to topiary, to cones or spirals. It will definitely add more elegance and style. Always use good quality artificial plants that will last long and will add authenticity to the decor.

Light up your Restaurant:

Play with the lights and add some creativity to the ambiance. If you want a classic look, go for chandeliers or candles. If you have a creative bend of mind go for some DIY lighting arrangements to spice up your place. Natural light always brings freshness, so don't forget to open up the windows and add some light to your restaurant.

A Good Menu Design:

If you are brand conscious having a good menu design is very important. A menu should be able to have a lasting impression on your customers. If you are tired of your old menu, hire a menu engineer. Highlight your best selling dishes by adding pictures on the menu.

Simple Layout:

Too many shelves or artefacts are cumbersome and difficult to manage. Remove unwanted clutter like excess furniture or outdated items and make room for new ones. Try to focus more on the authenticity of your design and keep it simple. Customers should feel comfortable when they visit your restaurant.

Cutlery and Linens:

Replace the old linens and cutlery and get new ones. Polish the silverware. You can buy some pottery from the local artisans and give an authentic look to the decor. Try to buy dinnerware which is durable, cost-effective and looks sophisticated as well. Discover some unique ways to fold the napkins and give a personal touch. You can make personalized napkins with a special message or your restaurant logo.

Furniture:

If you want a furniture makeover just repaint the old ones. Go vibrant and add some bright colored fabric to the old couches. Lacquered paints can really do tricks and bring shine and gloss to the furniture.

Restrooms:

It is one of the most vital parts of your restaurant and should not be ignored. Always purchase high-quality products and maintain cleanliness and sanitization regularly. The doors should lock properly and the bathroom partitions should be in excellent condition. Restrooms should always smell fresh and should be fully equipped with paper towels and soap dispensers.
Your restaurant is a reflection of your own personality. At the end of the day, if you are happy and comfortable in your restaurant, the customers will too. Always venture into new ideas and bring freshness to your place. Renovating your restaurant is an essential part of good business and it doesn't always have to be very costly. If done properly, the results can be far-reaching and will definitely bring more positivity and uniqueness to your restaurant.