5 Brisbane Suburbs Renowned for Termites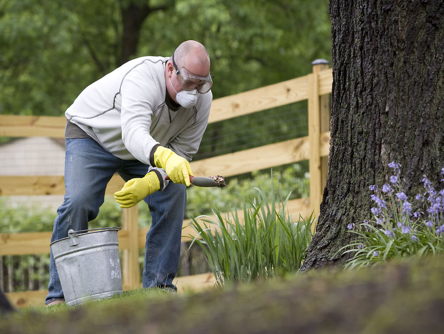 Afraid of termites? Here is every you need to know about them!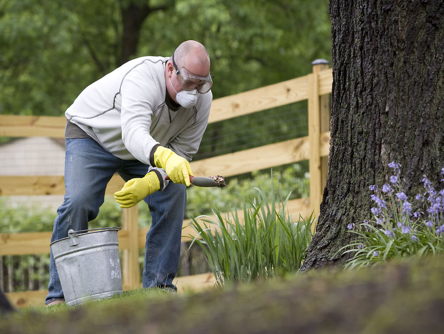 It's no secret that termites need damp, moist conditions to thrive, they love the warm and humid weather of Brisbane. So, while you are enjoying the lifestyle beautiful Brisbane has to offer your suburb may be a hot spot for termite nests and a mass of underground tunnels you are not even aware of. Here is a list of the top 8 Brisbane suburbs known for its termite activity.
Today were joined by Danny Kelly of Pest-Ex who provides professional termite treatment and pest control Brisbane.
There will be areas that attract termites and perhaps provide more conducive breeding grounds so if your suburb is listed here be extra vigilant when it comes to inspecting your property for termites.Minor Termite activity that isn't treated swiftly can easily turn into a full-scale infestation, costing your thousands of dollars in repairs. Getting a professional termite inspection conducted on at least once a year will protect your home
Pre-Purchase inspections are very valuable if you find yourself considering purchasing property in one of these suburbs. Knowing upfront if you have termites and the extent of the infestations or any damage caused will be helpful in determining treatment or pursuing the investment going forward.
FOREST LAKE
The reason this suburb hits no 1 is that 15 years ago when the community was first established developers cleared the land and bulldozed the vegetation into the soil, essentially burying the termite colonies with the trees and shrubs Statistically pest controllers receive 2-3 times more call out for termites that in any other Brisbane suburb. While many of the new builds were constructed with under slab termite treatments, the minute the slabs shifted, and small foundation cracks developed termites found a way in causing extensive property damage. Homeowners found that some rooms needed to be partially stripped and wet rooms needed to be re-waterproofed and re-tiled.
ACACIA RIDGE
Acacia Ridge is an area surrounded by creeks and low-lying ponds which means the soil has a naturally high moisture content. Acacia Ridge was established during the Second World War and many of the homes are older and may have been constructed with wood. A combination of wood, ground contact and high moisture provides the perfect breeding grounds for termites
ANNERLEY
Another one of the longest established suburbs in Brisbane is Anerley. These properties are generally large green blocks with Queenslander type buildings. Due to the large blocks of land, many people have storage sheds and wood piles in the back yard which attract termites. So, if you suspect termite activity chances are that you will first spot them somewhere in your garden.A termite inspection in this area will be comprehensive and technicians will inspect any storage sheds, drains, wood piles as well as the buildings.
CARINDALE
Carindale has a large number of townhouses that were built around 8 to 10 years ago. This means that they during construction they would have had anunder-slab termite treatment that which was sprayed in the area before the foundations were set.  The only problem is that this type of treatment only lasts 8 years and the effectiveness of this termiticide deteriorates over time. The homes in this area will need to be treated again if they are to be protected long term.
CALAMVALE
Calamvale is a high-density suburb with many apartments, small units or duplex's in a complex. Due to the density of the housing and such close proximity to one another these types of properties are particularly at risk because once a termite colony settles in, they can travel up to 50 metres to build a new sub nest, and then up to 40 metres once that's been established.  In a group of townhouses or units, this can mean the entire block is in range and can be affected. If you suspect that you have termites the infestation may be widespread and have actually originated from 5 units down.
If you do happen to live in any of these suburbs or suspect that you may have a termite issue, do not hesitate to call in a pest controller. A professional technician will have the experience, the expertise and the right tools to be able to find and treat any termites, as well as protect your property on an ongoing basis.