Ways to Express your Style Just by Painting your Newly Bought Apartment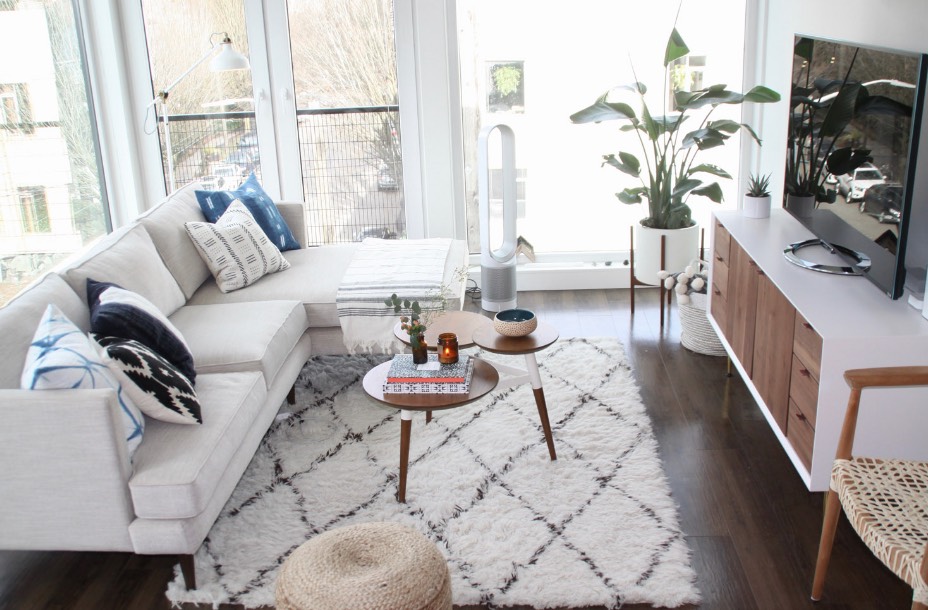 Are you searching for affordable luxury accommodation? Going for a mortgage might not be as tough an idea as it seems!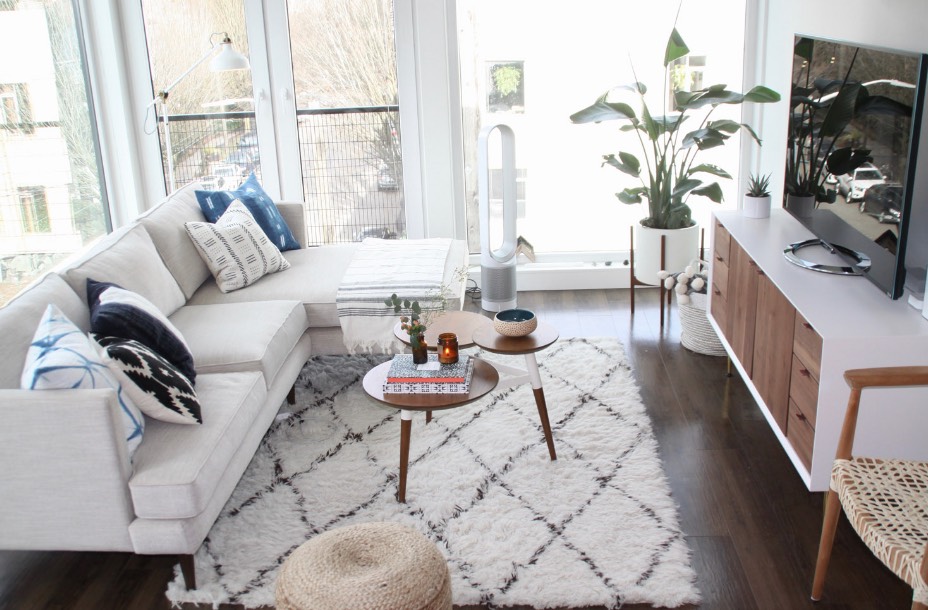 Photo: West Elm
This will save your money and you can add more colors by renovating it as you desire. These luxury apartments are the ultimate solution. You can have a modern constructed property with all modern amenities giving an extremely stylish accommodation choice.
What Makes the Apartments Luxurious?
With modern features these apartments provide a more than comfortable lifestyle for you. It can be an excellent choice to live in these apartments because the lavish arrangements can make it stylish. When you buy a house or apartment, your natural homing instinct will be to decorate it and make it your own.
Tips
Here are some inexpensive and handy tips that can help you to give an entirely new look to your apartment with a very low budget.
Paint
Simply adding some paint to a space can never be underestimated and can change the very look of the room. TO create an airy,bright and spacious look a change of colour can work magic in ways you never thought possible. A soothing color could make a room more airy spacious and bright giving a relaxing vibe, or for a more striking look a combination of contrasting colors can give a bold, impressive desing.
One Wall Art
One wall art is a trend on the up with results that can make a room look beautiful with very little work. Just painting one wall of a room will leave you with three walls of the original color and one wall of your new, feature color. This wall could be used say as a headboard to display art, add lights, pictures or any other attention grabbing feature of your choice, for example, place a sofa and some side lamps in front of the wall and you could create a perfect guest space.
Parallel walls
This is a design that works perfectly if you want to color a room with dark or bright colors which absorb light and naturally make a room look particularly small and dark, which is the challenge here. For ythis reason it is preferable to select contrasting colors, like selecting black and white, royal blue and white, etc, if you paint two parallel walls of the same color you will get two black walls facing each other and two white walls facing each other, this style makes a room appear more rectangular and gives an easy canvas of contrasting colors with which to design your desired layout and look.
What Makes an Apartment Luxurious?
With these or any accommodation your aim is always to create a living space that is both luxurious and economical. Whether you are single or a young couple these types of accommodation are exactly what you need because although they are inexpensive they can also become stunning using some of the advice in this article. The neighbourhoods are designed to provide a more than adequate lifestyle that includes every facility such as spacious parking, beautiful house design, football pitches and swimming pool at economical prices. There are one bedroom, two or three bedroom luxury apartments which makes this an attractive area whatever your needs, it's time to showcase your sense of style and creativity on any budget.
How to Buy These Apartments?
If you have just started your career, then the thought of owning a house or an apartment can be daunting and it can seem difficult to figure out the correct mortgage option. Do a comparison, before deciding on the best mortgage for you, if you compare mortgages promptly with these mortgage comparison tools, the website will search the entire market in seconds to get the most suitable mortgage based on your financial status.