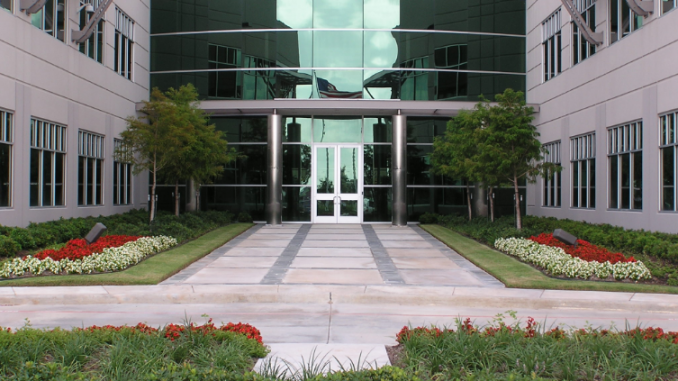 Most of you will agree – there is nothing like a good first impression.
However, as a business owner, when it comes to office buildings, have you thought about whether your office decor makes the right noise? A subtle landscape in front of your office building can work wonders, acting as a chance for potential tenants to invest in your property or your potential clients to get drawn to the relaxed vibes surrounding your office. Commercial landscaping has its own charm, and is something you wouldn't want to miss out on. Here are some easy landscaping tips that will transform your office building. keep reading!
The Top 4 Easy Office Building Landscape Ideas
Setting up the perfect landscape can be a tough nut to crack. Here I have tried to list four ways through which you could have a subtle office landscape, to leave a lasting impression on others –
A Colorful Feel
Colors seem to add a much-needed spark to a rather dull day in the office. What better way to add those colors than with flowers? You could plant flowers that are colorful and leave a lasting impression. If your office building is tall, small pots may not be visible. Opt for plants or trees that are easy on the eyes and help to clean up your landscape like no other. Plants also help to provide fresh air and beautify the area surrounding your building, making it statement-worthy.
Outside Seating Area
Once you have set up the greenery, you need people to enjoy nature's beauty in a comfortable position. Install an outdoor seating area that is cozy. It will act as a perfect spot for the employees to read a book, have a chat or enjoy a sandwich.
Do not forget to install shade and no one would like to face the heat rays from the sun. Something like a patio would be a go-to option for the perfect spot to rest in between the employees' grueling schedule.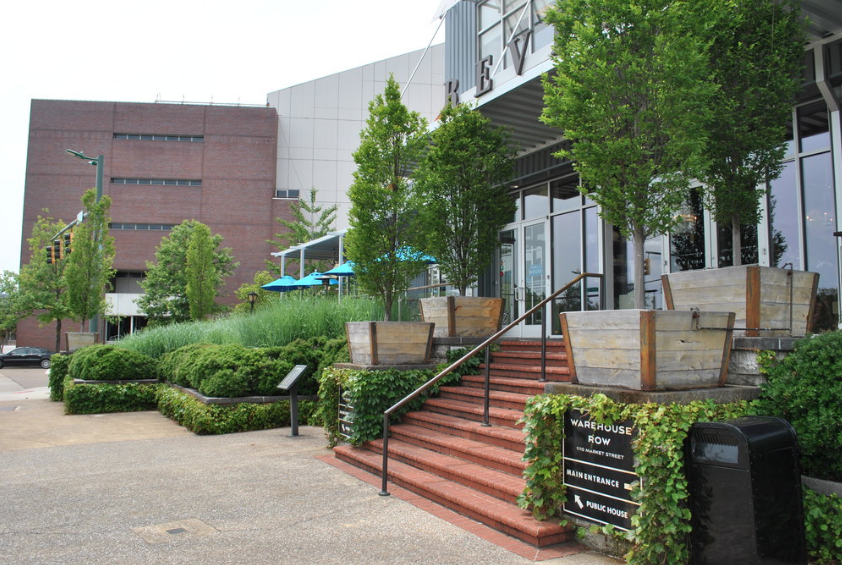 The Front Entrance
There are so many easy landscaping ideas that you can do to create a welcoming entrance to your office building. It is one of the most important factors while considering a subtle office entrance. Try to have a welcoming entrance. Installing flower beds which are easy on the eyes would be helpful in this case. In short, the entry needs to be warm and one which freshens you up instantly.
Connect the Office Building Architecture with the Landscape
Try not to confuse those who enter your office premises. It always better to have a set plan in place. It would be best if you had a brief understanding of the architecture and the feel of the construction. Once you have that in place, ensure that your landscape design ideas suit your office building idea. Always remember that the landscape should enhance the architecture and not dominate it.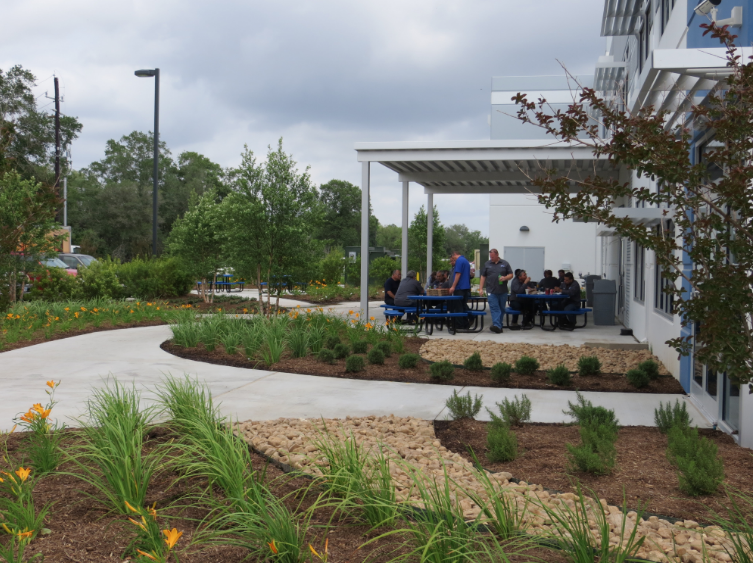 Conclusion
Once you have a landscape in place, ensure that you take good care of it. The plants and flowers can be changed every year, depending upon your preferences. There are several other ways by which you can enhance your office landscape. Keep in mind that your potential clients may see this as a first step towards signing a contract with you. Also, ensure to keep some aspects of the building your landscape design to tone down the confusion. Happy landscaping!