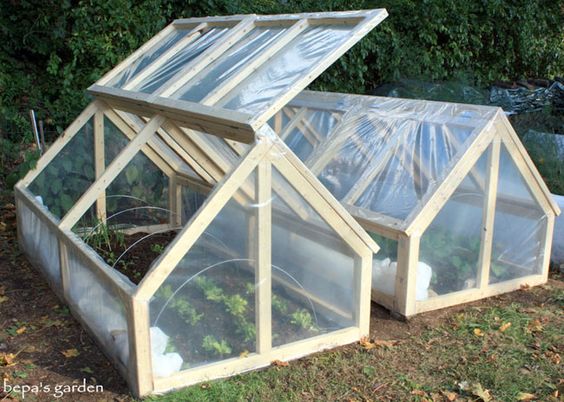 Gardening is a hobby that enables you to learn new skills, develop your knowledge and also relax and be at one with nature, so it's never fun to have to hang up your apron and put the gloves away for the winter season.
Many people think that gardening and creating a picture perfect garden can only be enjoyed through the summertime, when the warmer months are upon us, but that's not necessarily the case. These useful tips will help you to keep your gardening hobby going throughout the winter, and enjoy your favourite past time all year around.
Schedule Your Seeds
Planning in advance is always beneficial when it comes to gardening, especially when you want certain flowers to bloom through the summer. Start by figuring out exactly what you want in your garden for next spring/summer, as this will help you figure out what needs to be planted in advance. Winter is the perfect time to start these seeds and have them growing in time for the gorgeous weather.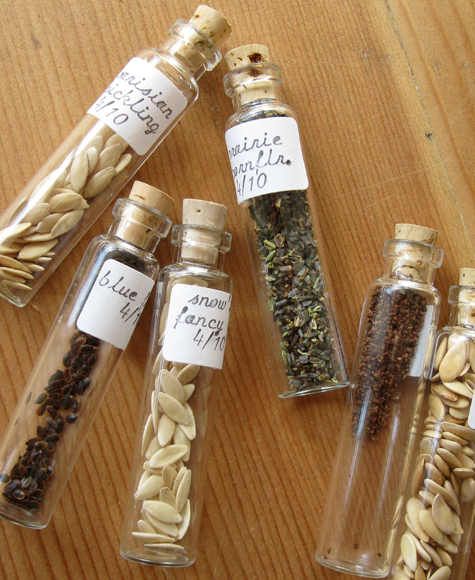 Photo: Design Sponge
Greenhouse Gardening
For those who have the space to add a greenhouse to the garden, it makes a great way to upgrade your garden and extend the growing season. Greenhouses are the perfect way to grow all kinds of plants and flowers, without having to worry about the weather conditions or temperatures having any effect on their growing progress. There are so many things you can add to your greenhouse to create the perfect environment for your plants, especially through the winter, such as greenhouse heaters and high-powered lighting, so you there's nothing stopping you continuing your projects.
Cold Frames
If you're greenhouse is full of current projects and you simply have nowhere to put your newly planted seeds, then a cold frame is a must for you. Cold frames are the perfect addition to any garden, whether you're looking for an overflow from your current greenhouse, or maybe your garden isn't quite big enough but you still want essential growing space. The great thing about having a cold frame is that you can start your seeds off in the perfect place, then move them on to the greenhouse when they get bigger. Cold frames are also ideal for those wanting to start their seeds in a warm environment, sheltered from the weather conditions. You can then transfer the plants from the cold frame to your garden, where they can flourish and grow healthy and strong.
Prepare the Garden
When the springtime comes you often find that you have a never-ending list of gardening jobs to tick off the list. This can often cause a slight panic as you want your garden to be in good shape for the warmer weather and you may not have the time to invest into making it look that way. By preparing your garden over the winter time, you can ensure that certain jobs are done before the warmer weather arrives, giving you more time to sit back and enjoy your garden. Whilst it's not going to be appropriate to cut the grass when its wet, you can do smaller jobs like trimming back hedges, weeding and so on.