How To Make Your Dining Room Dinner Party Ready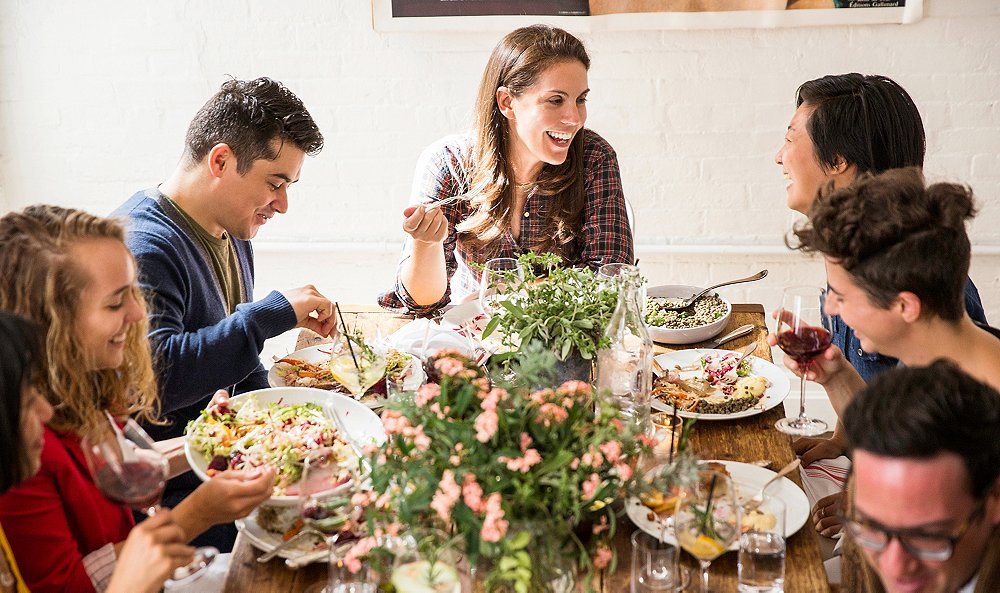 Everyone loves to have a dinner party – it is a great excuse to get all of your friends or family around and spend some time together!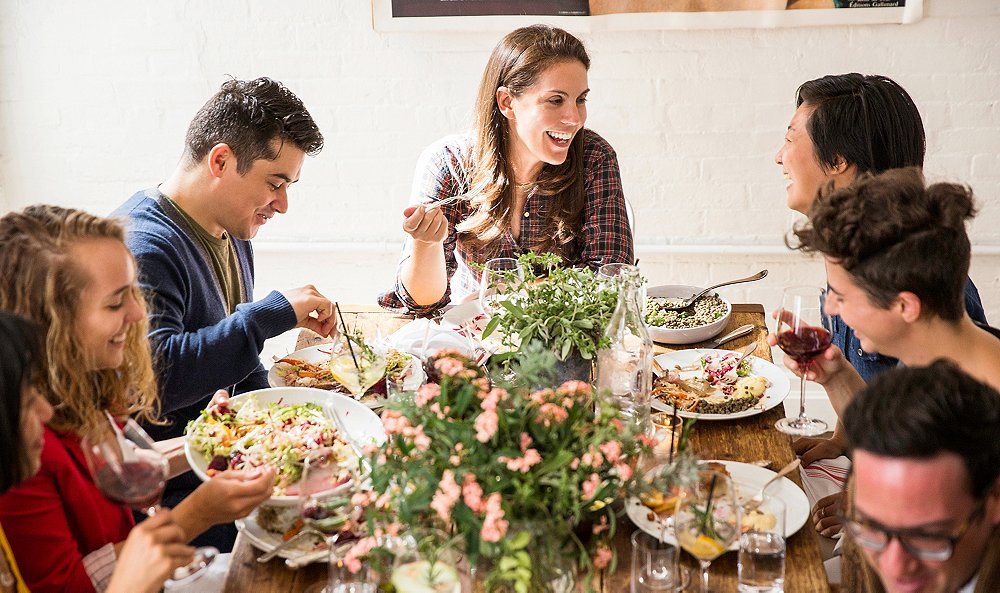 Photo: One Kings Lane
You cook some great food, drink some wine and sit together in your beautifully decorated dining room. Not got a nice dining room? Don't worry because we have put together some tips on how you can make your dining room dinner party ready. Make sure to keep reading if you'd like to find out more.
The Walls
First things first, you need to make sure that you have the right sort of décor on your walls. You'll want to choose a wallpaper that makes the room look good while staying on trend at the same time, especially if you're looking for high-quality designs like harlequin wallpapers that have amazing patterns. When you choose the wallpaper, you are setting the tone for the whole room so make sure not to rush into this decision. Try to pick something bright and fun if you want this to be a room that your family uses often. If you'd rather go down the classy dinner party route, then you might want to stick to darker colours and patterns. Make sure to work on the walls before you buy anything else and don't be afraid to try a feature wall if you want!
The Size Of The Table
This is quite a difficult one to decide on as it is going to be the main focus of your dinner party. First, you need to decide how many people you are likely to cater to. Do you need enough space for four people or eight people? This will be hard to, but an excellent place to start is making sure that you have enough spaces at the table for your family. You might need to choose a smaller table than you'd like if you don't have a lot of space. Something interesting to consider is that you can get tables that stretch out bigger for when you have more people around.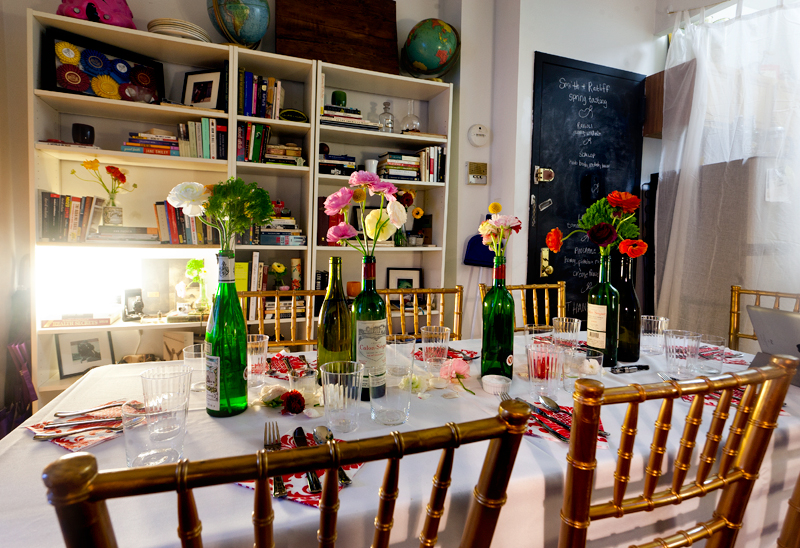 Photo: Smith & Ratliff
Choosing The Table
Once you know what size of table you need for your dining room, you'll need to find the perfect table. Dining room tables come in many different forms, you can get glass ones, wooden ones and lots more. This is where you need to make the decoration decision as the material that your table is made out of will affect how the room looks. Wooden tables are great for those traditional dining rooms, but we do love a nice glass table for a more modern dinner party vibe. Make sure to choose the right table and the matching chairs if you want to make your dining room perfect.
Mood Lighting
The next important thing to do when designing your dining room is to invest in some good lighting. It is likely that your dinner parties will be taking place in the evening, so you need to have the right lighting to cover the event. In the case of a dinner party, it is best to go for warmer tones in the light bulbs in order to add to the atmosphere. A harsh bright light will not make the room enjoyable to sit in. A great way to add more atmosphere to your dining room is to add some switches on the light that let you control the strength and brightness. You can also add some lamps for when your dinner turns to drinks and you don't want to have the overhead light on.
Accessories
A dinner party is not complete without the perfect accessories for your table. You need to think about things like tablecloths and placemats. If you have invested a lot of money in a new table then you might feel a bit sad about covering it up with a placemat. The critical thing to remember though is that you don't want to get the table ruined so tablecloths are a must. You don't have to have a boring one, you could even get a table runner that just holds the condiments and bowls of food in the middle of the table. Placemats are also vital, and they should all match the table runner and the wallpaper. Your guests will be using your placemats all night so make sure to invest in some good ones that you will be able to use over and over again. Accessories are essential if you want to be able to have a successful dinner party.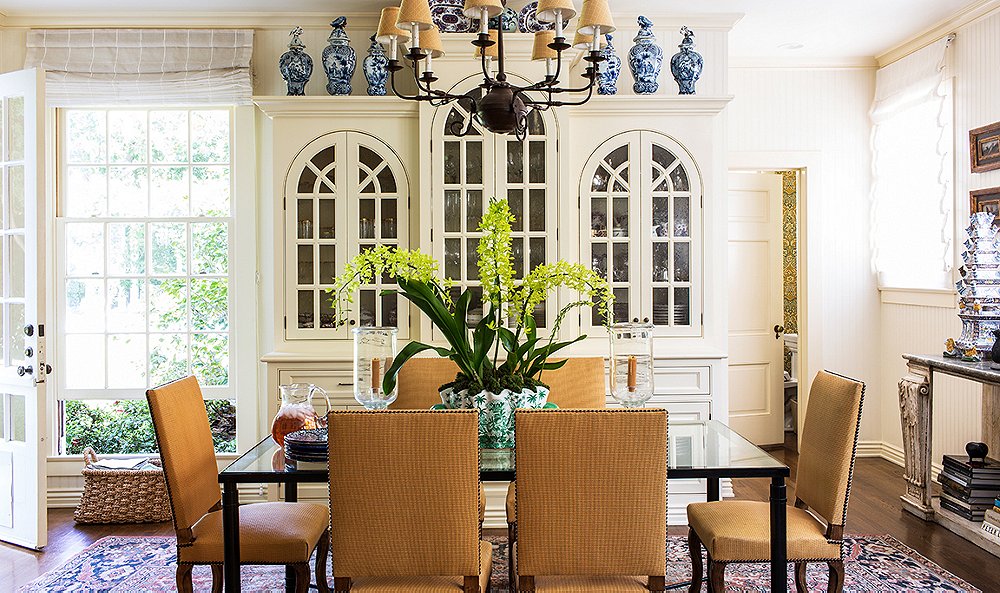 Photo: Berkshire Doulas
Candles
Our final tip for those who want to make their dining room dinner party ready is to add some candles. Candles are great for adding some atmosphere to a room, and they can also make it smell really nice as well. If you want to go for the posh look, you could invest in a candelabra and place it in the middle of the table. Your guests will love how this looks on your dining room table so make sure not to forget about it. If you'd rather not have candles on the table then you could place them around the room. This will make a huge difference to the atmosphere of the room, and your dinner party will go off without a hitch.
Setting Up
It is key that you spend the time setting up your dining room before your guests get there. You don't want to come out with the cutlery when they arrive and food already on their plate. If you are going to spend the time and money on creating the perfect dining room, then you will want to show it off right from the start. Set out your placemats, buy some napkins that match your colour scheme and wallpaper and get everything on the table for their arrival. This will mean that they are able to take everything in at once when they first arrive. This will make your dinner party amazing from the get-go and you'll be happy with the way that your dining room looks!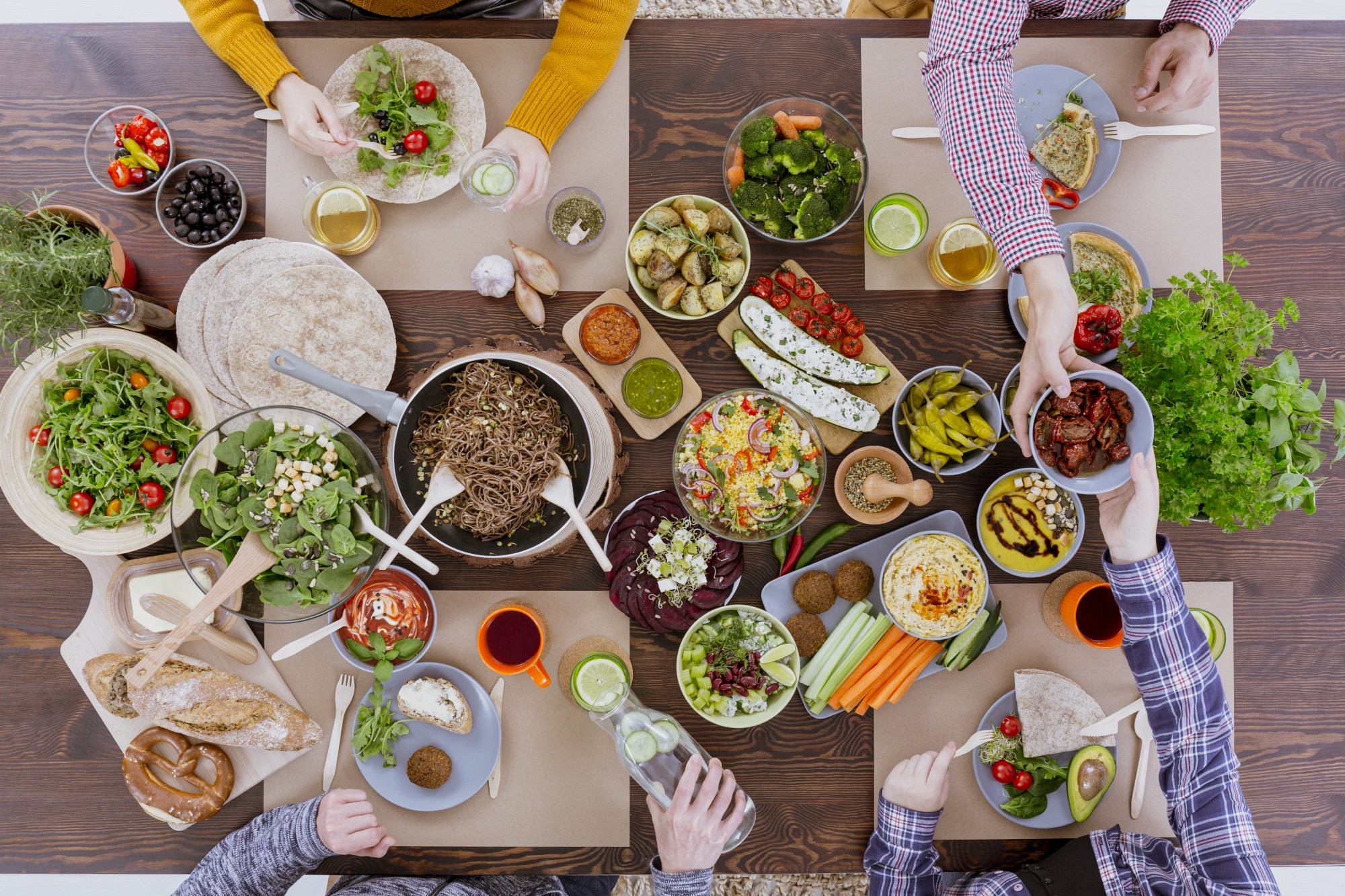 Photo: Medium . com
Final Thoughts
Creating the perfect dining room is not as difficult as you might think as long as you take the time to plan everything carefully. Things like wallpaper, the general décor and the table are amongst the most important things that you must absolutely get right. You should definitely spend time on getting the table and chairs right, but you cannot forget about the importance of accessories. Things like placemats and table runners are vital in bringing your whole look and design together. Interior design takes time and practice, and if you can get it right in your dining room, then you'll excel in your other rooms. Make sure to create the perfect atmosphere by adding things like candles and making sure that the lights in the room are giving off the right warm tones. Make use of artificial lighting and natural lighting at the same time, especially if you are going to be using your dining room in the daytime.
Follow our tips and you should be able to create the perfect dining room and make sure that it is dinner-party ready!