Cool Ideas to Use Grey Wallpaper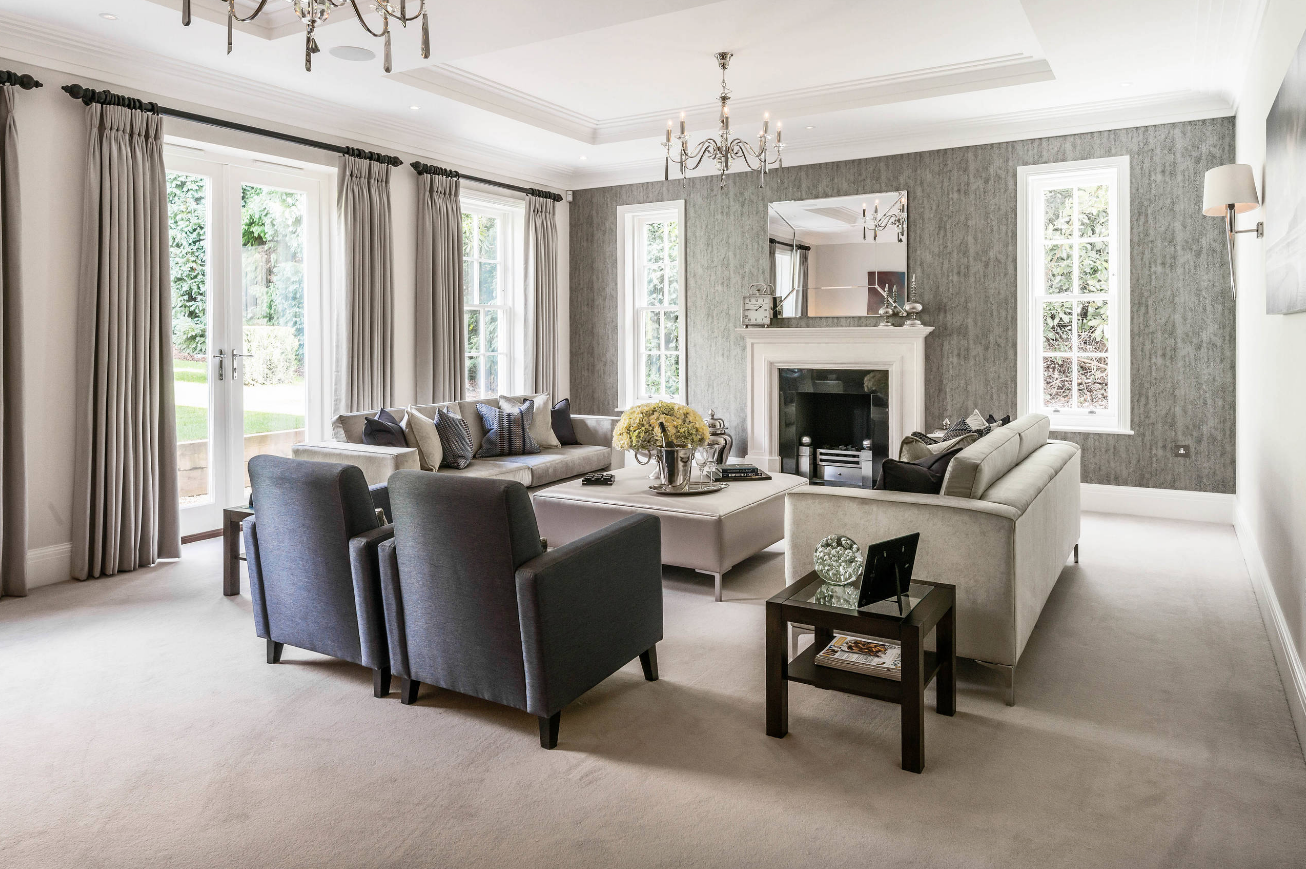 Decorate your home with grey wallpaper, here's how!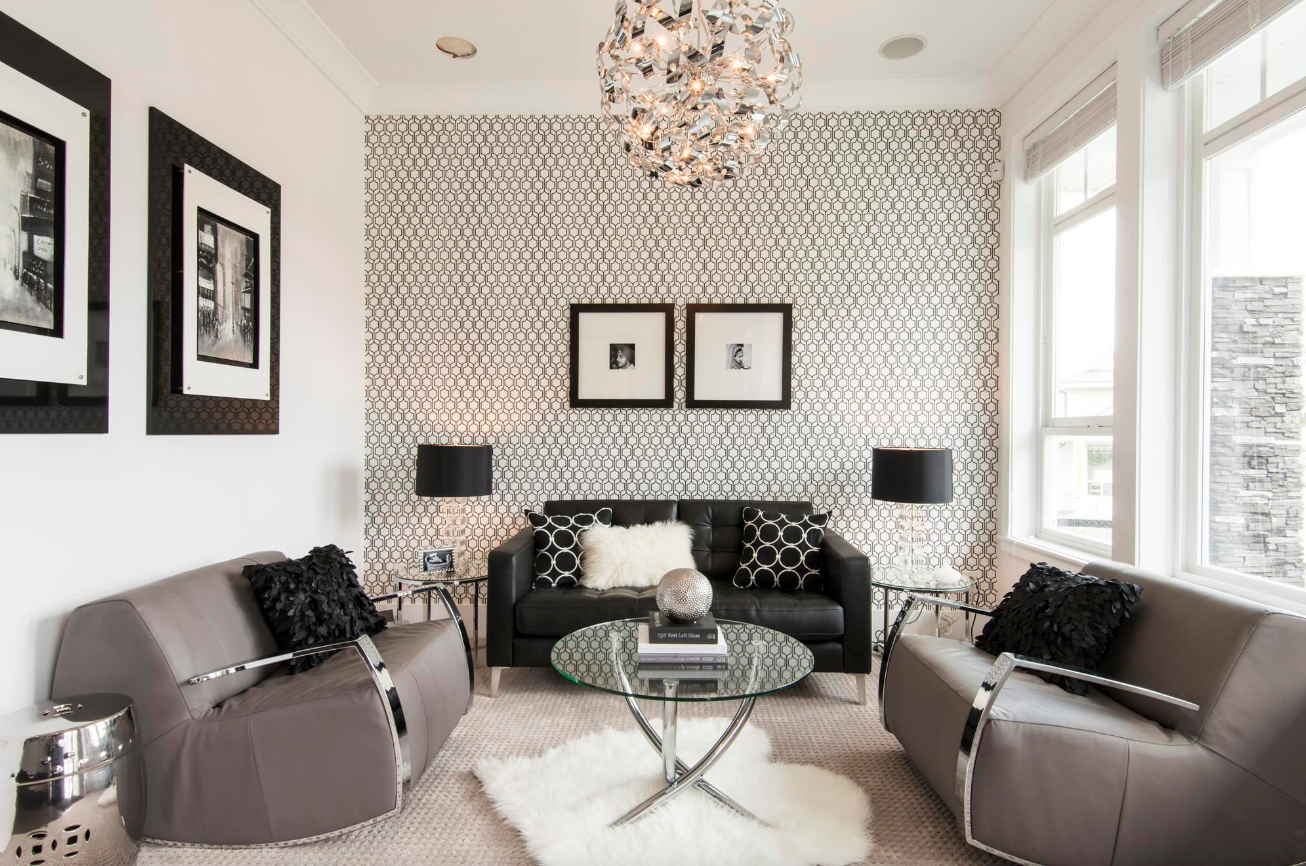 Photo: Douglas Williams Photography
The grey color is balanced, neutral and cool color. This moody and emotionless color is associated with sophisticated, conservative and formal meaning. The color is practical and timeless to communicate the mystery and strength of the block. Grey is a sophisticated tint that lacks negativity of black color. If you need something formal and sophisticated in your house, you can choose grey wallpaper.
This versatile color is available in several shades from nearly-black to pale grey. You can use only grey wallpaper to decorate your house or get an exciting look by combining it with some stunning shades from grass green to white and deep teal to pastel pink. You can shop stylish grey wallpapers online from a reliable site like wallpaperfromthe70s.com.
White and Grey
You can get a great combination of mid-toned grey and crisp white. It gives a fresh appeal to your house while oozing sophistication. Grey can be combined with blonde wood shades for excellent results.
Yellow and Grey
Give a trendy look to your house by combining yellow and soft grey colors. The bright yellow tone looks sophisticated with grey shades. Play with patterns and use white and rustic wood accessories to give a unique contrast to your décor.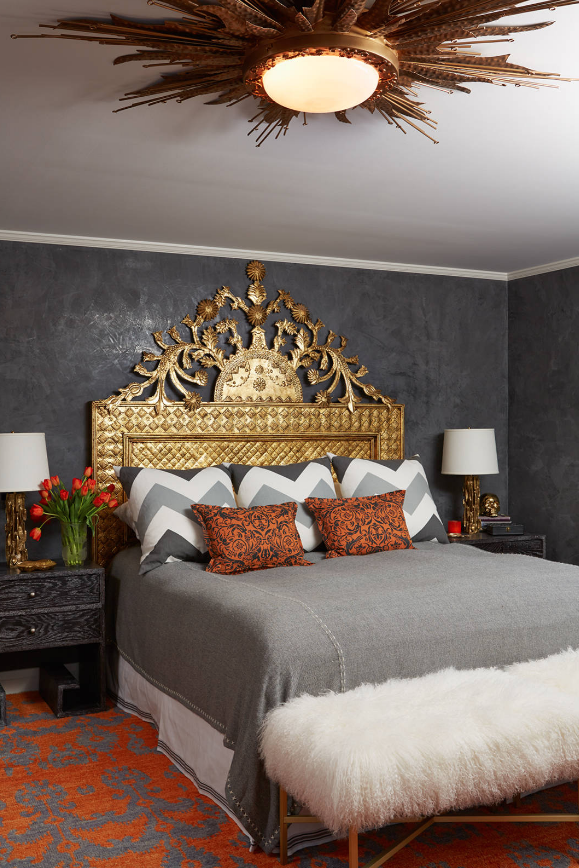 Photo: Andrew Flesher Interiors
Coral and Grey Combination
These colors blend well in a brilliant way because of similar tone. This combination works well in your bathroom. Team up this combination with hanging mirrors and accessories to create a calming atmosphere.
Pink and Grey Shades
Subtle pink works well with grey throws and geometric wallpaper. Pink and grey wallpaper can give a balanced look to your house. The dark triangles or pink butterflies on a wallpaper with white or light grey colors can add a unique personality to your space. With complementing furniture and accessories, your house will look sophisticated.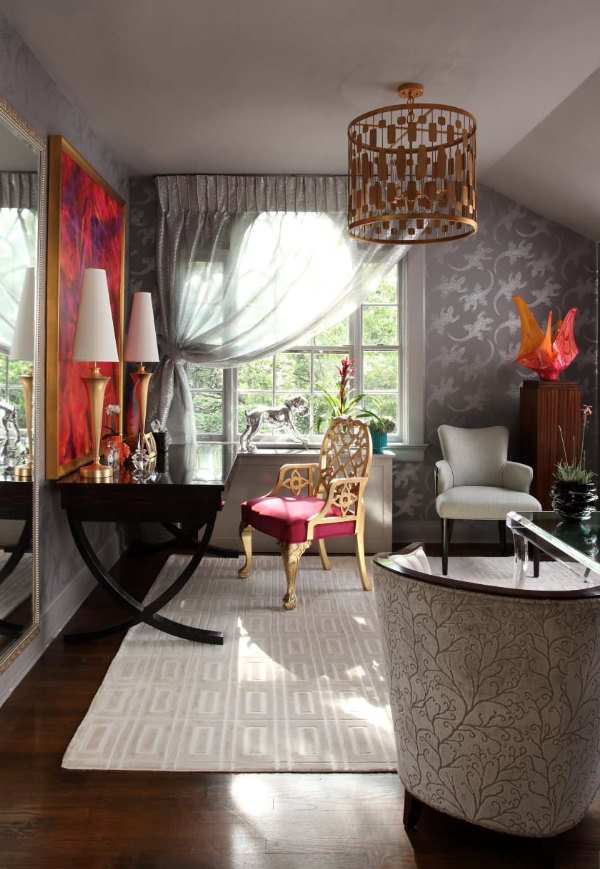 Photo: FiftyEight Interiors
Navy and Grey
Yellow pops can be a great addition to navy and grey mixture for a spring uplift for your home decorating. If you don't need too bright or too dull look, this will be an ideal combination for your house. Select cushions that incorporate grey and navy to complement your wallpapers. Consider textured wallpapers for a stylish touch.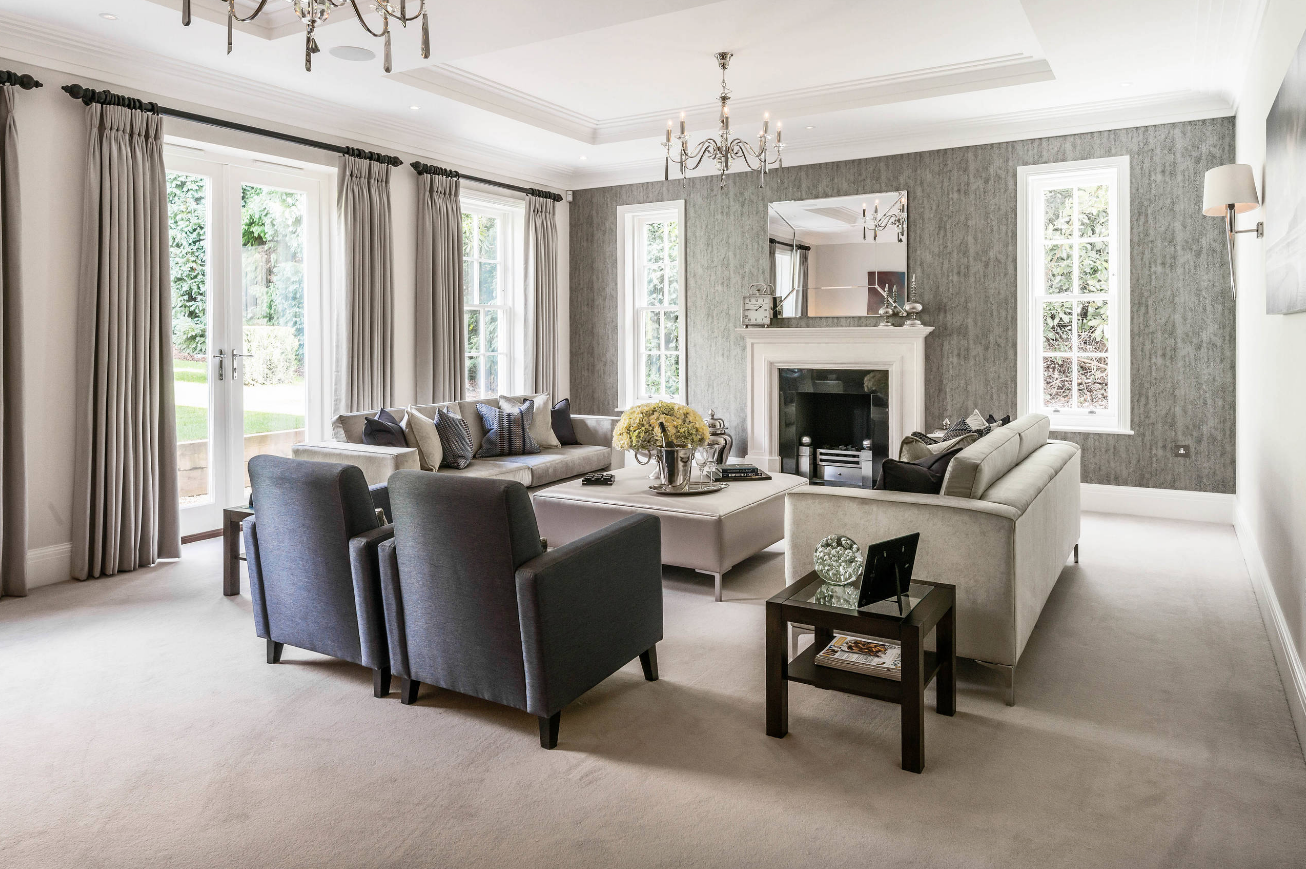 Photo: Smart Homes
Teal and Grey
For a different look, consider a deep pairing of colors. The combination of teal and grey shades can add depth to your scheme and give a beautiful contrast. Combine this blend with dark furniture for a dramatic look.
Green and Grey Combination
This combination is ideal for summer and spring. With this scheme, you can bring natural colors to your home decorating. The smooth grey walls, yellow curtains, and green curtains add a unique balance to your room. Grey and green wallpaper gives a soothing effect to your house.
Mustard and Grey
Mustard and grey will be a good combination. It works well with warm shades, such as mustard. In a living room, the patterned wallpaper and cushions look stylish. Accents of dark colors can give a modern touch to the scheme.