7 Designer Tricks to Create a Stunning Entrance to Your Home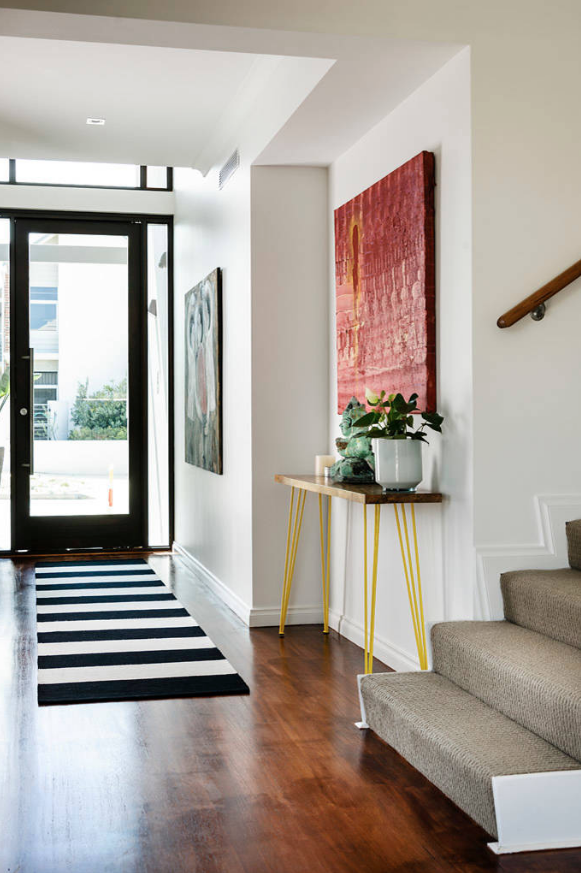 Make your guests say 'wow' when they enter your home with these easy but glamorous designer tricks to create a stunning home entrance!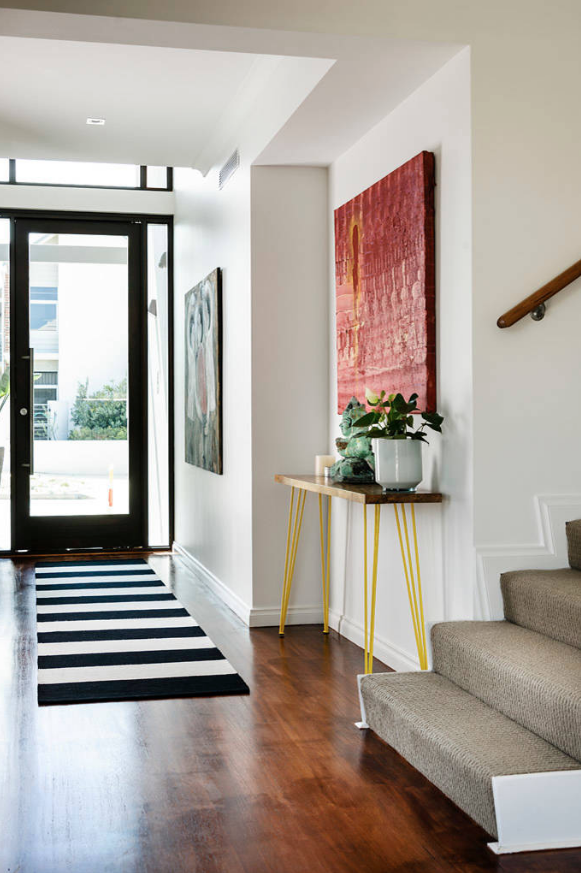 Photo: Collected Interiors
If you are like us, we love a great first impression. Even if it means sacrificing functionality for style and glam, we are all in! There are tons of ways you can create a stunning home entrance and foyer even if you're on a small budget. From rearranging furniture, purchasing some home entrance must-haves, and simply having a great eye for style, you can create an entrance your guests will always remember. Not to mention it's wonderful feeling having a beautiful home entrance to welcome you every time you come home! Check out these easy ideas…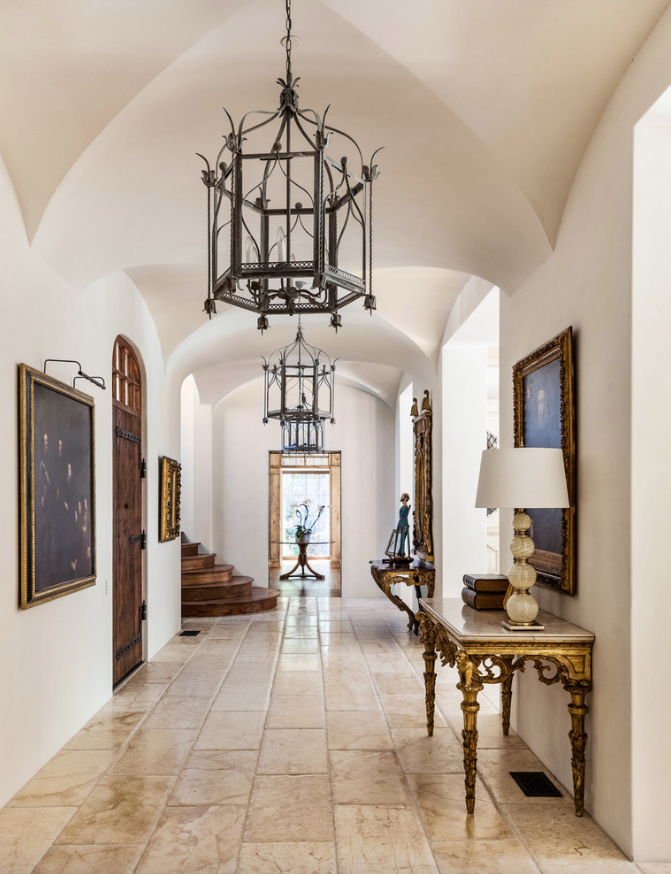 Photo: Stocker Hoesterey Montenegro
Hang a Beautiful Chandelier
Every home should have a beautiful light fixture right at the entrance to create a stunning centrepiece and add some wow factor. Even if you have a small space to work with and may not have a large open-to-below foyer, there are still tons of small chandeliers that are available on the market and still look great. There is something special about having a large chandelier right at the entrance and I definitely think every home should have one. Not only does it look "uber-riche" it's also one of designer's favorite tricks to make a small space seem instantly bigger. Keep reading to find out how this is possible.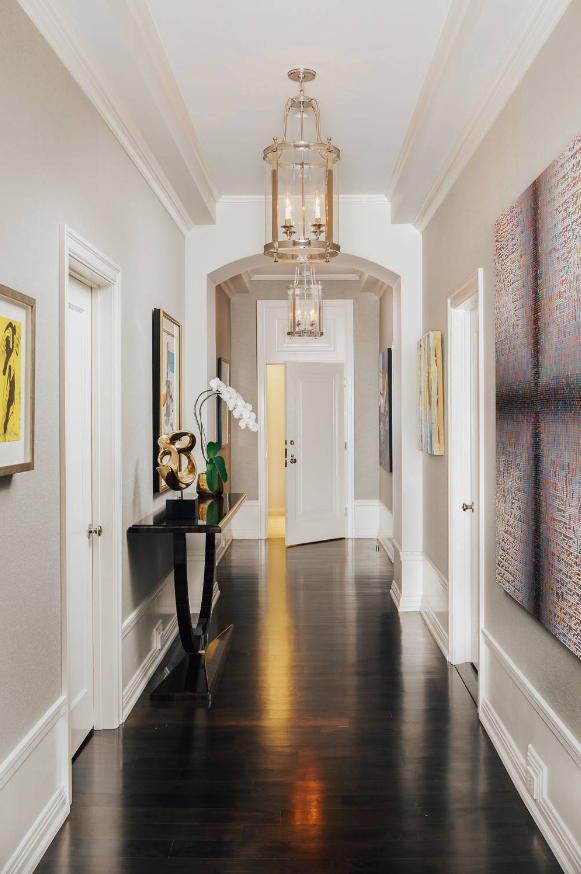 Photo: Sagrere Brazil Design, Inc.
Lots of Natural Lighting
It's totally okay not to have window treatments and in fact we like our windows bare. If you have large heavy drapes at your home's entrance it's time to strip them all off and let as much natural light pour in. Natural lighting is a huge factor in making your home seem bigger than it really is and pairing it with a beautiful crystal chandelier as we mentioned above will help bounce natural light throughout your whole foyer. If you are asking yourself how do those model homes always look so great? It's because they are clutter-free and they focus on having minimal furniture and lots of natural light, which only makes them, seem bigger. So let the sunlight shine through and move any heavy furniture and drapery away from windows.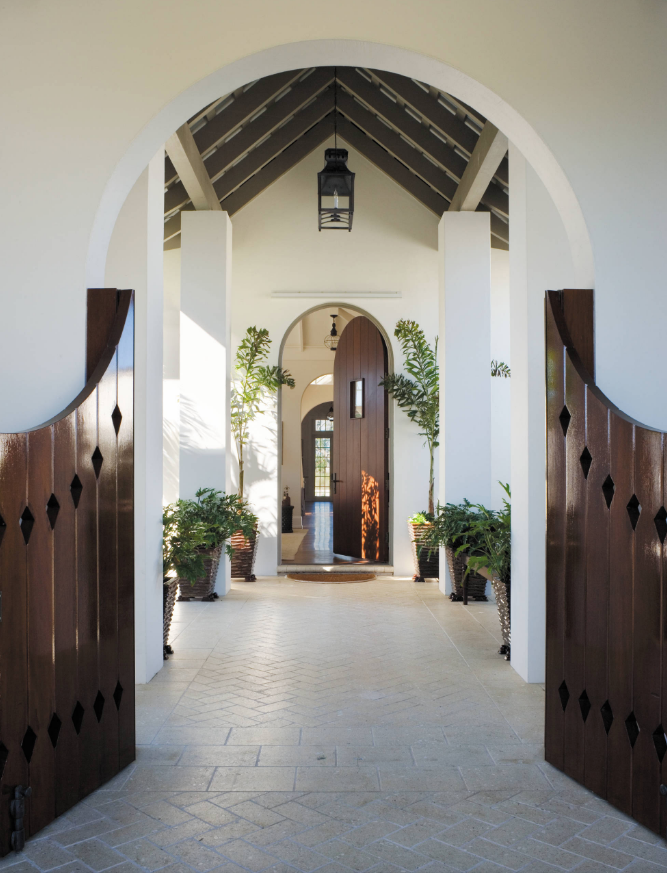 Photo: RCL Development
A Large Mirror is a Must-Have
You definitely need to have a large beautiful mirror at your home's entrance. It's the perfect way to check your outfit before you leave the door and also a great way to make your foyer look twice the size. If you are able to place it parallel to your chandelier, you'll help reflect light throughout your whole space. Studded chandeliers and those with mirrored frames and hints of gold are looking to be designer's favorites at the moment.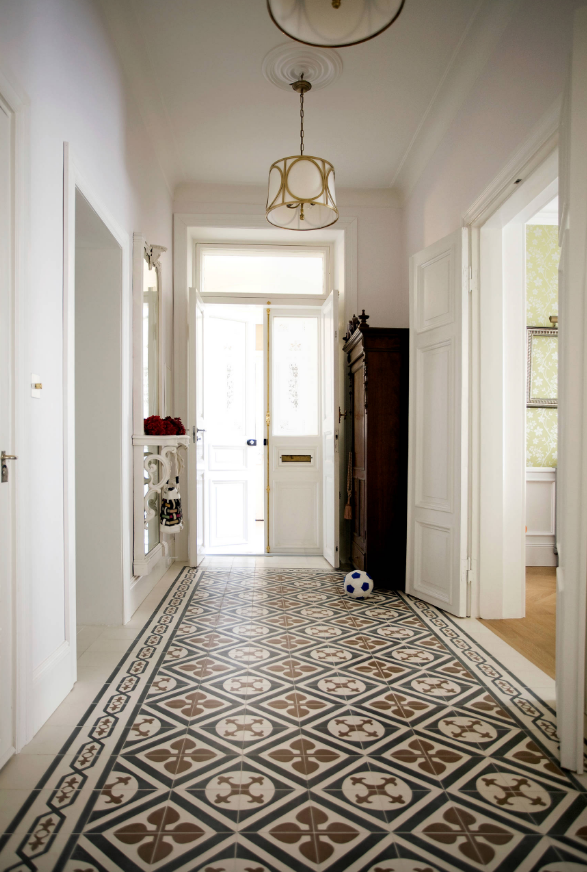 Photo: Mosaic Del Sur
A Sleek Staircase
If you still have a stair runner stapled onto your stairs, it's time to take it off and shed some new light on your staircase. Dark wood stained stairs with wrought iron pickets and some of designer's favorite looks at the moment. If you are in need of a stair re-do there are tons of staircase manufacturers that even do outdoor stair kits for easy and beautiful installation.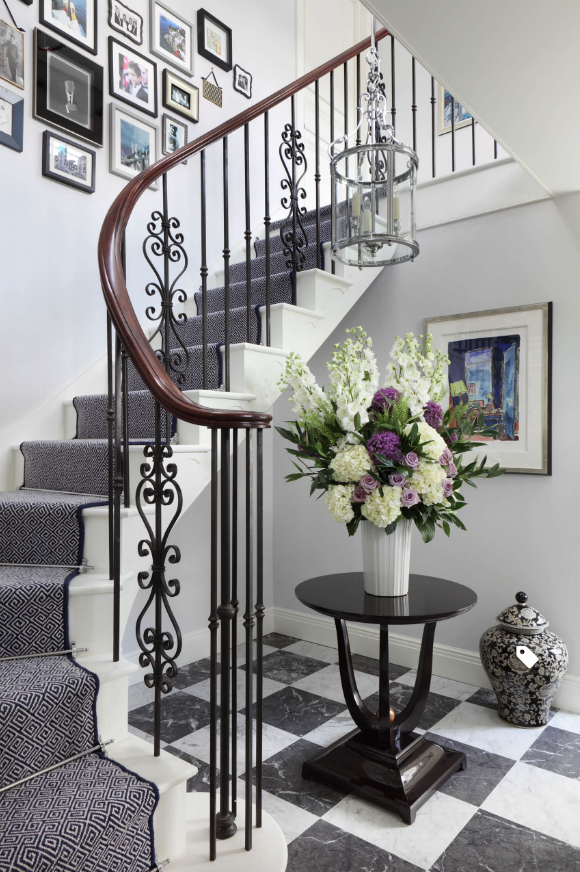 Photo: Oliver Burns
Glamorous Studded Bench
A bench at your home's entrance is a must-have item and what's a better way to make a stunning entrance than with a trendy studded bench? Lately we are seeing studded furniture everywhere and it's a great way to welcome this chic trend right at the entrance of your home.