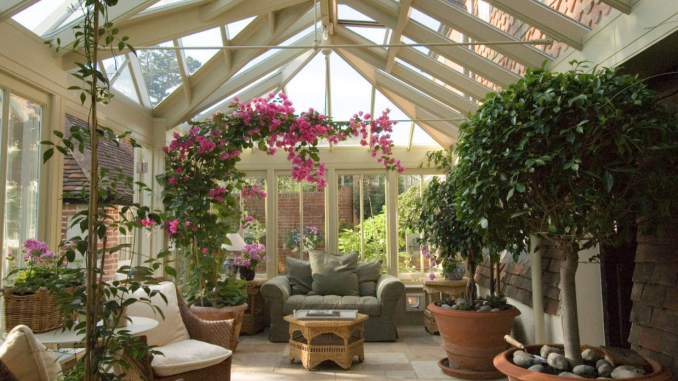 The conservatory is a valuable room but to get the most from it, you want to be able to use it all year round. Here's how you can do just that!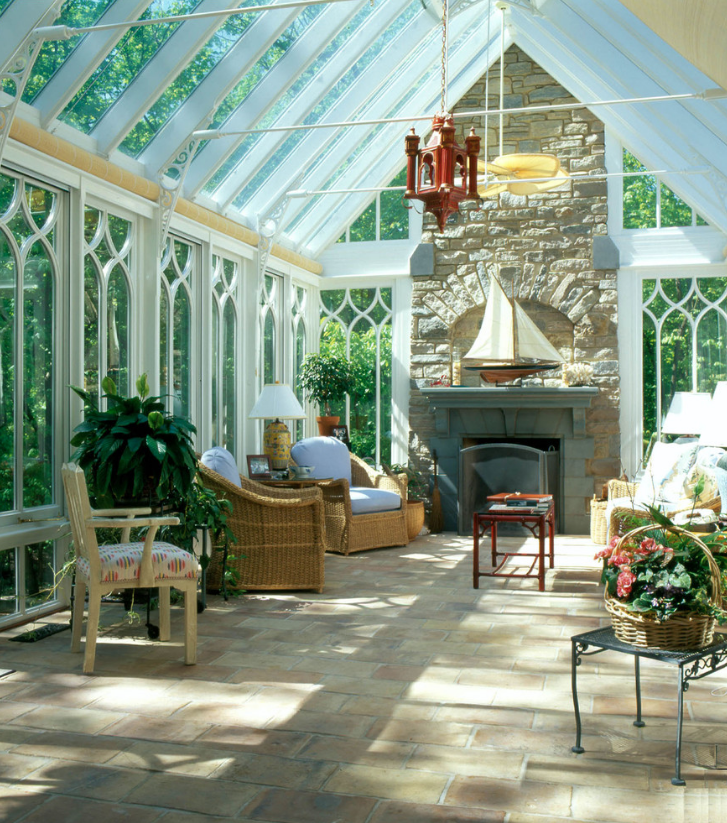 Photo: Town and Country Conservatories
Adding much needed extra room to the living space of your home, the conservatory is a worthwhile addition. But to add even more desirability, usability and value, it needs to be a space you can use all year round. Banish shivers in winter and stifling heat in summer with these great ideas.
Roofing
Technically, for a conservatory to be defined as one it needs to consist of "at least 50% side walls are glazed and 75% of the roof glazed, either glass or polycarbonate". And yet, we are seeing more and more conservatories opting for only party-glazed roofing.
The reason is simple – a roofed conservatory is better insulated and thus more energy efficient. And this, in turn, means a conservatory that can be used all year round.
There are some fantastic examples of partly glazed conservatory roofs that have the best of both world – insulated roof with energy efficient glass – and so imagine sitting, relaxing, enjoying the space reclined on stylish conservatory furniture in the sun or listening to the rain on the roof.
Heating
Most people say that they enjoy the warmth of the sun in the conservatory in summer but find that with the onset of autumn, it is a room that is simply too cold.
A source of heating is essential but rather than simply installing radiators or a free-standing, inefficient electric heater, why not a conservatory heating system of its own?
The good news, underfloor heating is the perfect system for a conservatory. A wet system connects to your boiler or a dry or electric system can be something you operate separately to your current heating system. Be warned that unless you have an alternative electric supply, such as solar panels, a dry or electric underfloor heating system can be expensive.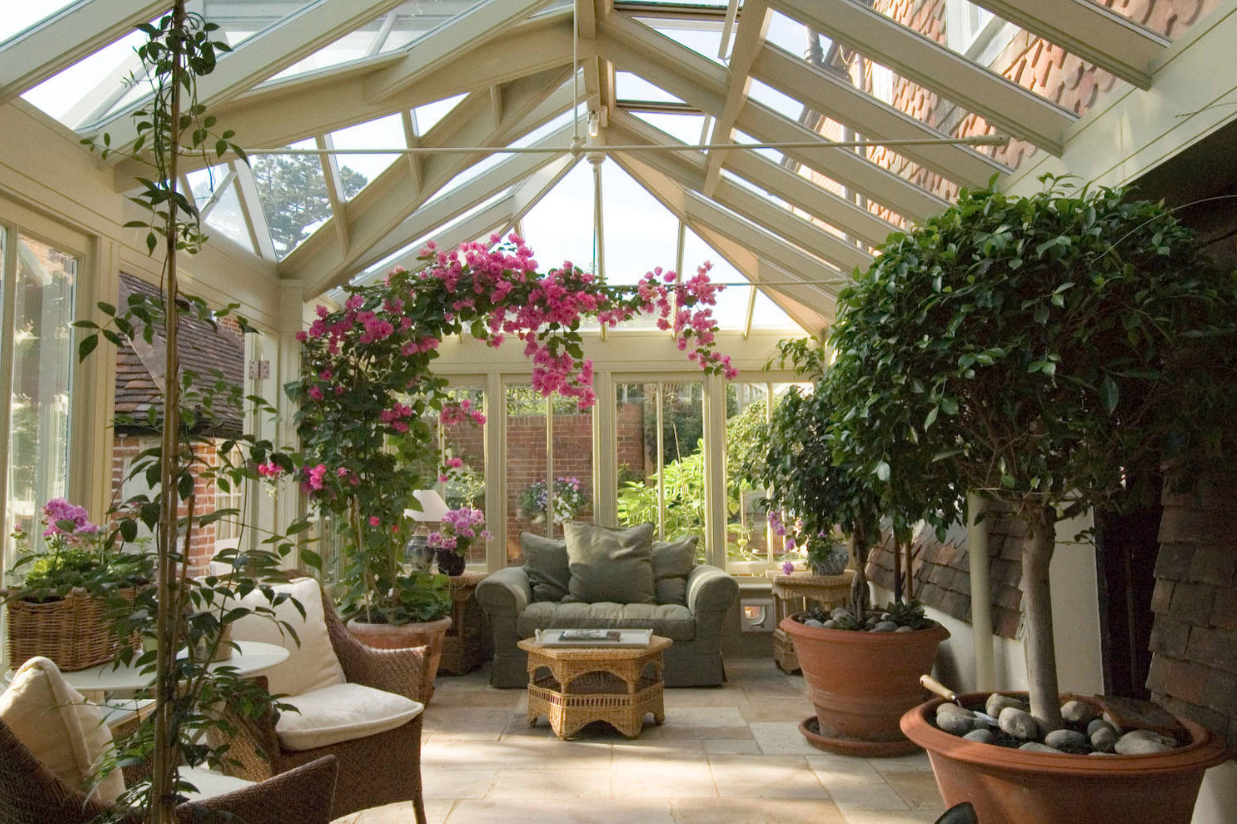 Photo: Town and Country Conservatories
Air conditioning
For some south-facing conservatories soaking up the heat from sunrise to sunset, the high temperature can make them unbearable and difficult to enjoy in the height of summer. Even with doors and windows are thrown open, on a still summer's day, sitting in a glass box is just not comfortable.
There are two options;
Energy efficient glass – energy efficient glass not only keeps a room warm, it also helps to keep them cooler in summer by deflecting some of the heat in the sun. expensive to retrofit, it is best installed when you opt to add a conservatory to your home.
Air conditioning unit – if the conservatory is still too hot to be enjoyed for any length of time, as well as a fan to move the air in the room, you may want to consider investing in an air conditioning unit. A simple piece of kit, an air conditioning unit can be inexpensive to run and great for making the conservatory a more pleasant space to enjoy.
Wall insulation
Insulation is key to making any room or home more usable. But we often think of insulation as being useful in only one way – keeping a room warm. But insulation can be the prime tool for keeping a conservatory cooler in summer too.
Wall insulation – insulating the walls with either cavity or solid wall insulation will help to keep heat in during the colder winter months but also deflect heat in the summer to keep the space delightfully cool, without it being chilly. There are various options for doing this, most of which are well within
Floor insulation – if you choose to install underfloor heating, you will find that it comes with advice to fit underfloor insulation. Even if you are not installing it, there is no denying that in the conservatory, in particular, underfloor heating is fantastic for keeping in heat.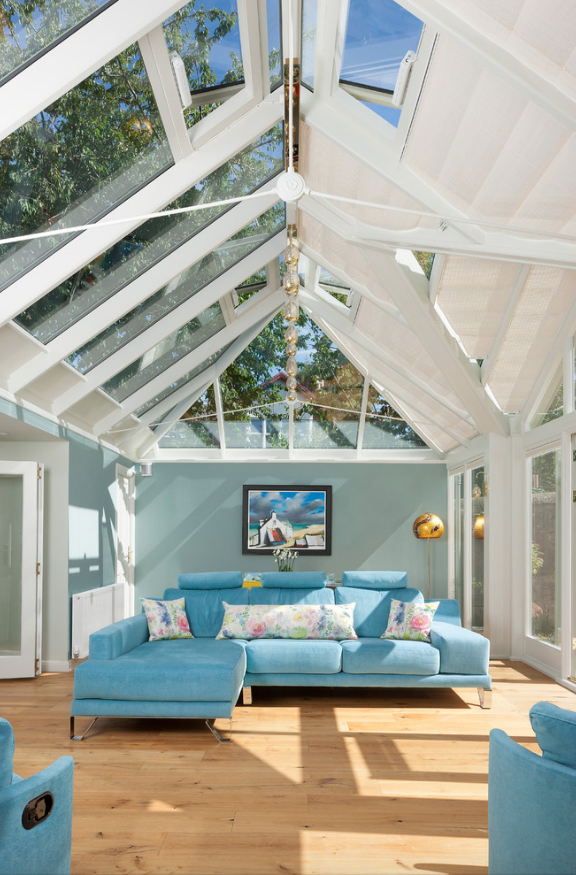 Photo: Mozolowski & Murray
Energy efficient glass
Gone are the days when a conservatory was a plastic, draughty box fitted onto the side or back of a property. With increases in energy-efficient technologies, it is now possible to enjoy all that glass and not be too cold in winter or sweltering hot in summer.
Energy efficient glass has made a huge difference to how much we enjoy the conservatory. For new conservatories, always stretch to energy efficient glass and consider installing it in an existing one too – it is worth the expense and the effort!
With a growing range of conservatory furniture, Rattan Direct is the go-to online retailer for stylish items. Follow them on Twitter for their latest deals.