Ideas for Creating the Perfect Child-Friendly Kitchen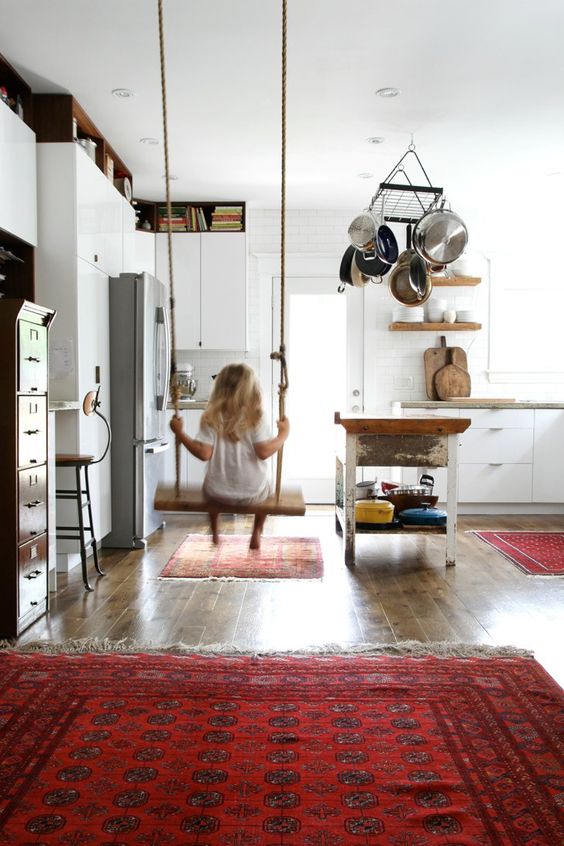 Have kids at home? Here are some ingenious ideas on how to keep your kitchen child-friendly and safe!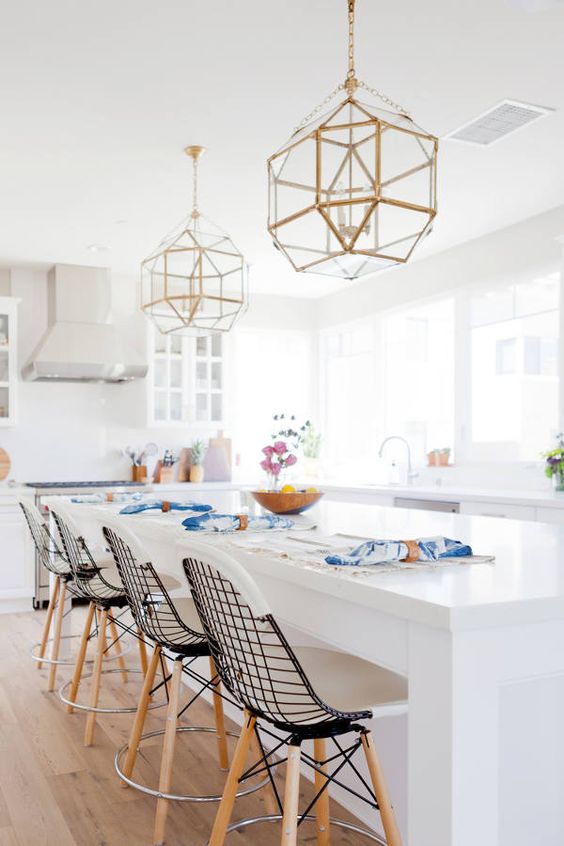 Photo: Desire to Inspire
The kitchen is the one room in the home that has transformed from the traditional use of food prep and cooking, to a social hub that the whole family use much more throughout each day. Kitchens are now vibrant, busy spaces that are constantly being used, and when younger children are living in the house, it's important to ensure your kitchen is just as usable for them as it is everyone else.
Plenty of Space
If there's one thing all young children have in common, it's the need to have as much space as possible. Whether they're running around the table, or skipping from room to room, it's always beneficial to have plenty of space when youngsters are around. Having space in your kitchen will also help to make the room feel open and airy, which is ideal for the feel you want to achieve. You don't want your kitchen to feel cramped or too busy, so try to spread the space out evenly, giving each area plenty of room for people to use without being piled on top of each other or having things build up.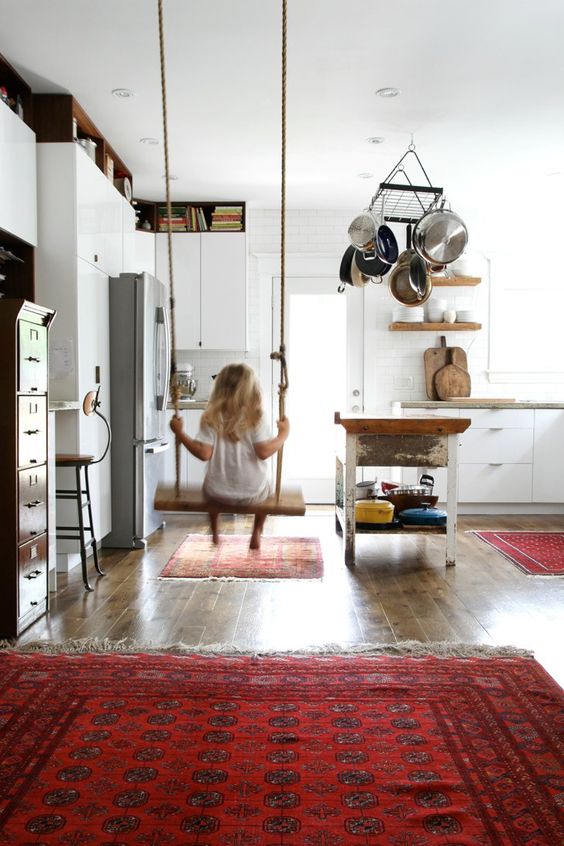 Photo: Pop Sugar
Kitchen Islands
Introducing an island to your kitchen is one of the easiest kitchen makeover ideas. It's also a really good way to utilise the space you have, and add kitchen storage space which is always needed when you have children. You somehow seem to have a never-ending supply of Tupperware boxes, plastic bottles and lunchboxes, and the island is quite often the perfect place to store these. You can also use the island for more preparation space, or an additional seating space in the form of a breakfast bar. These additional features will really help you to make the most of your space and have plenty of space for eating and cooking.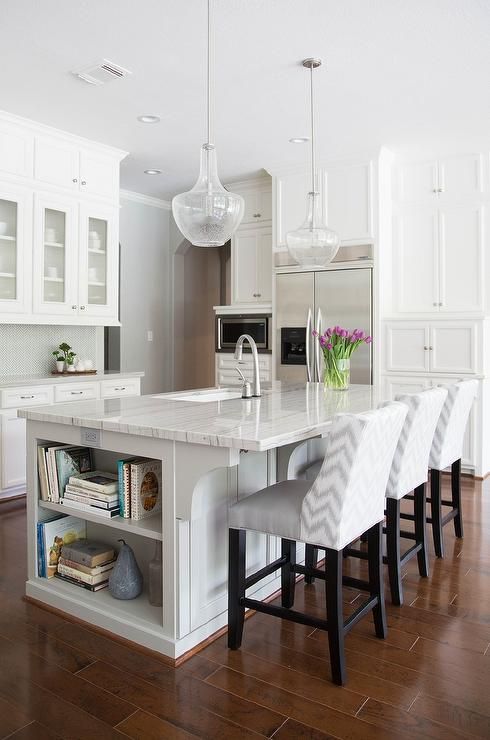 Photo: Decor Pad
Child-Friendly Features
Children are always very keen to join in with grown up tasks, whether that's doing the washing up, stirring the food that's cooking in the pan or laying the table before dinner, so it's important to make your kitchen child-friendly so that they can help as much as possible. Letting your little ones join in is really good for boosting their confidence, and giving them a sense of independence, so it's always worth having child-friendly features to help them. Introducing simple touches such as a folding step stool will really help them to do a number of different things in the kitchen.
From reaching the sink to do some dishes, to getting the cutlery out of the drawer or reaching into the cupboards, a step stool will make it much easier and safer for them to reach difficult areas. Other features including self-closing drawers that will help to prevent any trapped fingers, plastic appliances to ensure the things they're using aren't too heavy or likely to break, and so on.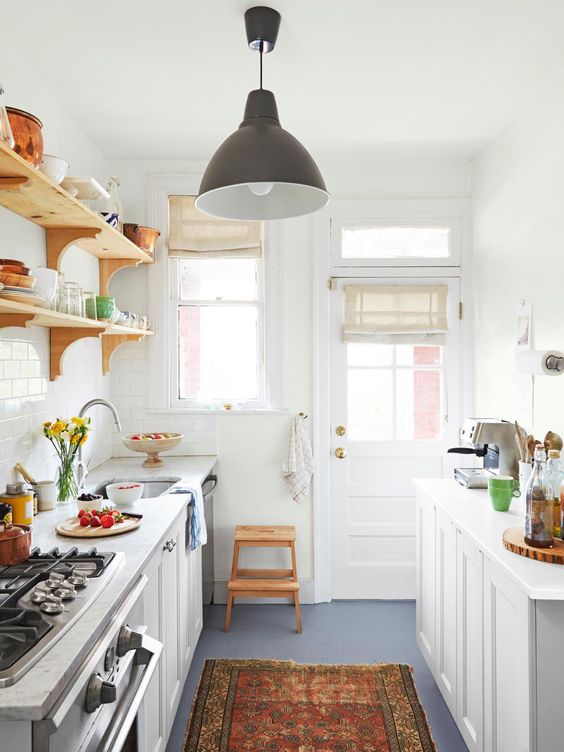 Photo: HGTV
Interactive Touches
There are tons of decorating ideas out there that look beautiful and are also kid friendly. Your children are always learning new things, whether that's how to tie their shoelaces or how to read and write, and keeping their home life interactive and inspiring is going to really help them to grow and flourish. Interactive touches will help your child to get involved with family life, enabling them to join in and feel involved. Motivational boards are a great touch, choosing a quote of the day or task of the day for your little one to accomplish. You could even introduce a rewards system for them to be rewarded when they help with certain tasks, or when they do their work. This will encourage your child to get involved and keep them learning and positive when at home.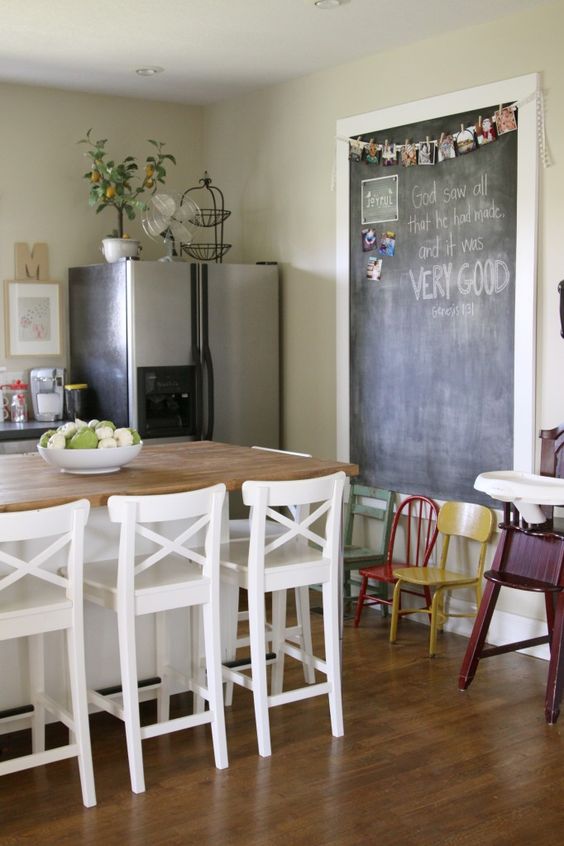 Photo: The Turquoise Home