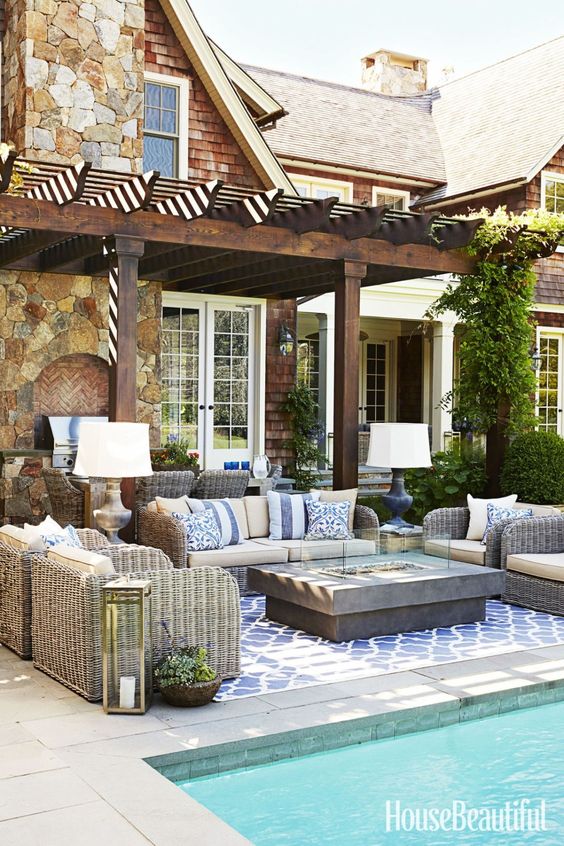 Did you miss out on all kinds of fun summer activities because your backyard is one big mess? Don't let next summer catch you off guard as well, it's high time you started planning your backyard remodel.
There are a lot of ways to make your patio or deck a perfect place to spend your hot summer days at. To figure out which design will work best for you, first consider what you will be using the space for. Do you want to host Sunday barbecues, make a playground for your children or just relax with a good book?
If your backyard needs a serious upgrade, here are five ideas to create a perfect outdoor living area:
Define the Purpose
Like we previously mentioned, first you have to consider what kinds of activities you will be hosting in your backyard once it's remodelled. Do you want to use it for recreation, entertainment, relaxation or make it fit any purpose?
For example, if you are going to be hosting night-time parties or spending your nights in the backyard you should consider lighting options. There are numerous ways to light up your yard, but by far the most popular one is LED lights. They are much more economical, give off more natural light and are a perfect fit for any backyard. You can learn more about them here: http://blog.streetlights-solar.com/index.php/led-101/.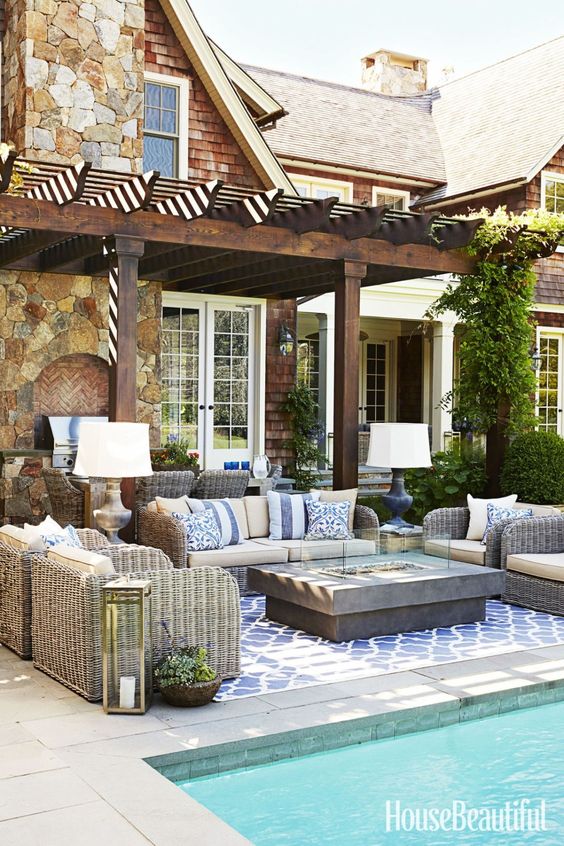 Photo: House Beautiful Magazine
If you want to have several separate areas, you should consider how you can divide your backyard into different sections. Plants can be a great, natural way to create different areas. Or, if you are planning on adding a pool, perhaps you should consider decorating around your swimming pool and even adding a shed where you can keep all of the pool cleaning equipment.
Refresh Your Patio
If like in most American homes your patio is made of concrete, the easiest way to refresh it is to paint it. There are several different painting techniques to choose from including staining, stamping or etching. You can even add a thin layer of stone to give it a more modern look. However, if there are too many cracks in your patio, perhaps you should consider replacing the concrete completely.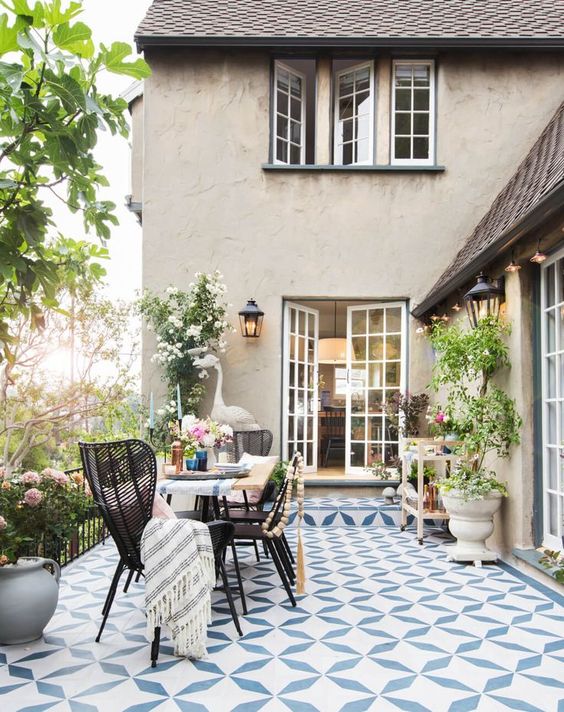 Photo: Style By Emily Henderson
Polish the Look
If you want your backyard to feel more coherent, consider plants of similar styles or colours. Plan out a theme and invest in decorations accordingly. These improvements are going to pay off if you plan on selling your home down the road and will make you feel extremely comfortable there. However, if you do plan on selling your home you should stay away from exotic plants and those that are difficult to take care of.
Change the Furniture
Finally, you can't have a pleasant outdoor space with worn-out folding tables and plastic chairs. It pays off to invest in a contemporary outdoor furniture set. You don't have to spend too much either. You can play around with materials and get affordable, yet incredibly stylish outdoor furniture. Or, you can consider sprucing up your old furniture and removing stubborn the rust from those iron chairs!
Patio furniture can be the great focal point of your backyard and a chance to add more colour and flair. However, make sure that the furniture matches the style of your garden and your home.
Once you have everything else pieced together, give your backyard a unique look by adding decorative elements such as rugs and pillows to truly make it your own.