How to Clean Your Flooring the Right Way!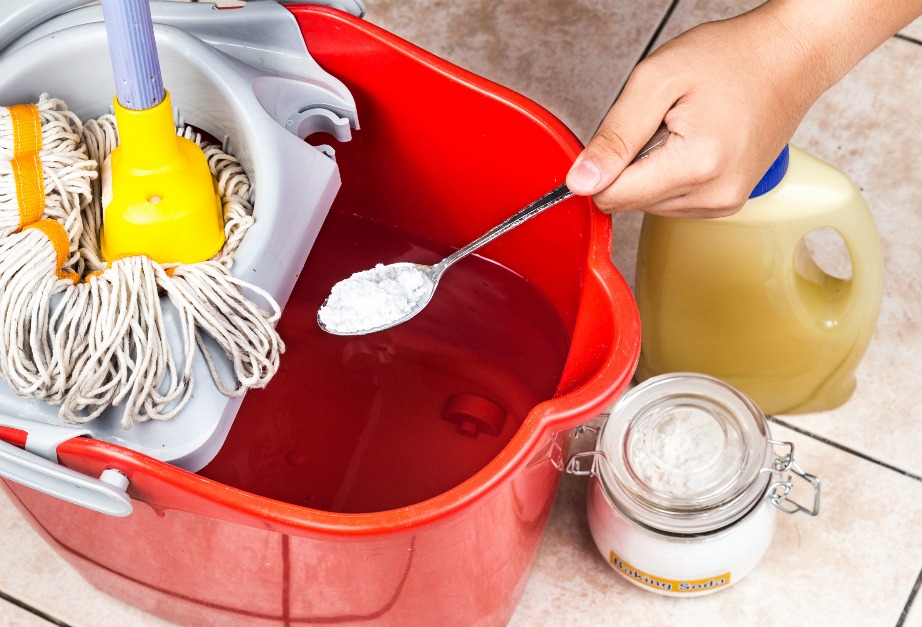 Learn how to maintain your flooring and keep it looking like new with some of our tried-and-true tricks!
Knowing how to maintain your home and clean your floors the right way is a key skill to know if you want to keep your flooring looking new. There definitely are some tips and tricks we've learned along the way, and our cleaning experts have let us in on their secrets. And no – it's not all about expensive cleaning solutions, there are some natural recipes you can make yourself which is great if you want to stay eco-friendly and clean your home the healthy way! Take a look:
The Best Floor Cleaning Recipe
According to our cleaning experts and a lot of mommy blogs on the web, we've found out the holy grail of cleaning solutions. This cleaning solution can be used for a ton of different surfaces not only your flooring. Tiles, hardwood porcelain, stainless steel, glass, cabinets, and countertops. Simply mix equal parts vinegar, water, alcohol, and a few drops of regular dish soap. It's easy and  a super affordable way to clean your floors. The only problem? You may be shocked by the smell, which is very heady and sometimes nauseating. Make sure to keep your windows open while cleaning with this solution and your home well ventilated.
Photo: HGTV
Bring Dull Floors to Life!
We have probably all had that feeling when we wish we could give our home a makeover! There are so many things you can do to bring your home to life without having to purchase new furniture, or painting your walls. Things like lighting up dark spaces and cleaning your floors can have a huge impact on your home and make it look like totally different space!
To brighten up your dull floors try this homemade cleaning recipe! Simply mix 1/2 cup of baking soda in a bucket of warm water. Make sure you dissolve the baking soda before moping up your floors. Then, mop and rinse your floors for shiny, streak-free flooring!
Laminate Flooring Cleaner
Laminate flooring or engineered hardwood has become a fashionable flooring trend this year. Because of it's durability and easy to care for properties, more and more homeowners are considering installing this type of flooring. Companies like GoHaus are creating stunning engineered hardwood that looks and feels like real hardwood. Our favorite part? It's super easy to clean as well.
For a natural laminate and engineered hardwood flooring cleaning, mix 1 part water, 1 part vinegar, 1 part rubbing alcohol, 1 tablespoon of dishwashing detergent and a few drops of your favorite essential oil. Then using a mop, wipe up your floors for gleaming, super clean, and lovely smelling flooring.
It took a while for me to consider swapping my real hardwood floors for engineered laminate flooring. Real hardwood still is glamorous and there are tons of options available that look gorgeous and wear well. To see more real wood flooring options, check out the selection here: http://www.gohaus.com/wood-flooring
Bathroom Tile Scrub
Scrubbing your bathroom tiles is a dreadful, tiring chore and sometimes the cleaning solutions we use don't even work! How about trying a natural, eco-friendly scrub that will get your tiles looking shiny, clean, and smelling fresh?
For an easy bathroom scrub recipe, mix 1/4 cup of baking soda with 1 tablespoon of regular dishwashing liquid. Then, add some vinegar and mix to give it a thick texture. Add some to your sponge or brush and scrub away getting our dirt and grime on your tiles and grout. Easy peasy, and above all: affordable!