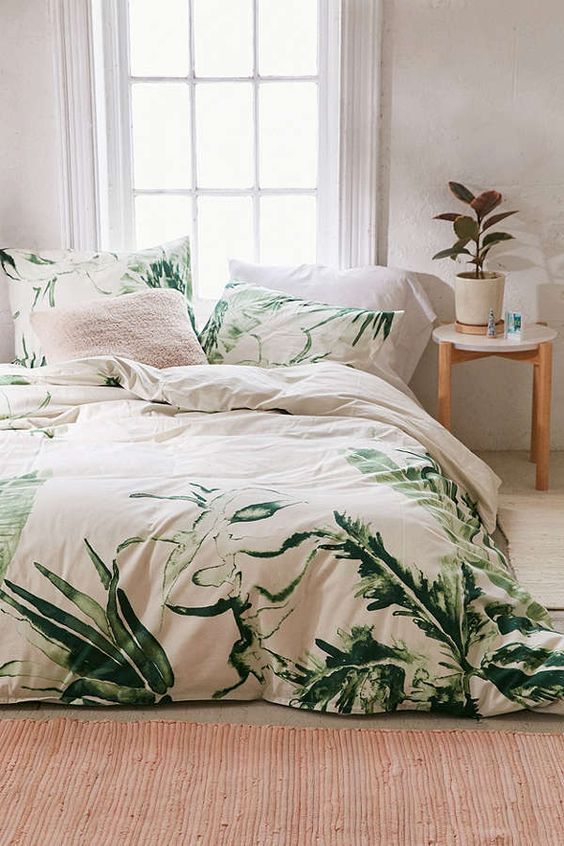 Forget about furnishings and wallpaper, the hottest design trends for the bedroom are found in your duvet cover. Your Bed is by far the largest piece of furniture in your bedroom and the focal point that draws attention.
Make your bedroom look brilliant with a stylish duvet cover that enhances and amplifies the decor and theme of the room. Modern duvet covers come in a wide range of colors, sizes, patterns, and fabrics, you are sure to find something that is absolutely exquisite if you look hard enough.
A Duvet or a Blanket, which is Better?
The answer is a duvet. Duvets are a revolution in bedding. They conform to your body shape and insulate you from the air in the room. The tog of your duvet (how much filling it contains) will determine the level of insulation provided by the duvet.
For cold climates, a tog of between 9.5 and 13 is best. For warmer areas, a tog of 3.5 to 7 is optimal to ensure that you don't wake up in the middle of the night sweating in the bed.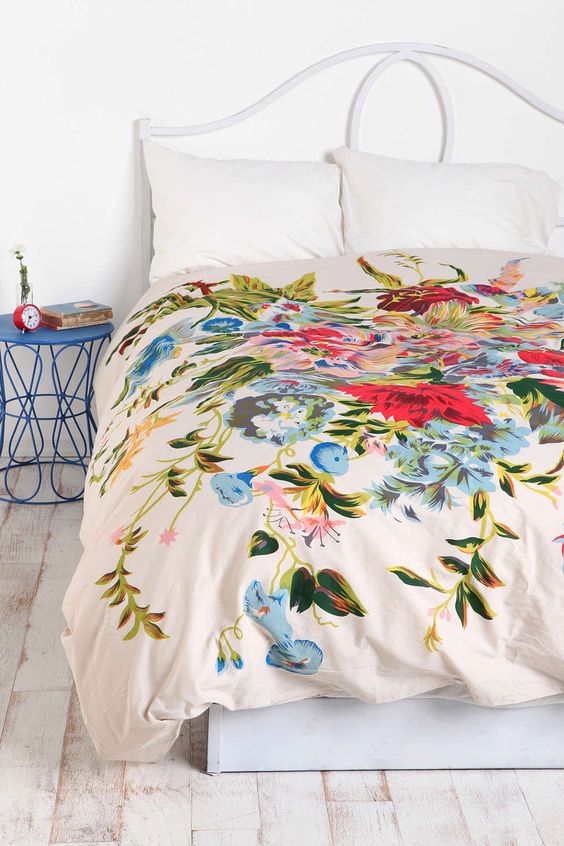 Photo: Urban Outfitters
Synthetic or Natural Filling?
Duvets come in with natural and synthetic fillings. Synthetic fillings should be avoided if you can. They tend to stay in their pre-cut, flat shape and do not contour to your body as well as a natural down and feather duvet.
Down and feather duvets may be a bit more expensive but when you climb under the sheets you will know where the extra money went.
Sizing up your Duvet
Your duvet should be 450 to 500 mm wider than your bed to allow the sides of the duvet to fall over the side of the bed. Duvet covers are made with this in mind and you will be able to find duvets and covers that provide the perfect fit.
Tips for Selecting Sheets and Duvet Covers
Silk, satin and cotton sateen feel soft against the skin and offer a level of luxury that cannot be compared to regular cotton or polyester bedding. If you are decorating a guest bedroom, these types of sheets will make your guest bedroom look like an hotel suite. Or if you are searching for the ultimate in bedding luxury, consider sheets and duvet covers made from Egyptian cotton with a thread count of between 400 and 600. The thread count refers to the number of threads contained in a square inch of fabric. The higher the count, the softer the feel against your skin.
Some manufacturers advertise thread counts of up to 1200, however, these should be scrutinized as many manufacturers tend to count the individual fiber strands that make up a thread, instead of just counting the thread alone.
If you want a duvet cover that is colorful or features a pattern that will bring the beauty of nature into your home, then consider a cotton duvet. Cotton is easy to dye and manipulate, and it breathes very well. It's also easy to find a pattern that matches if you are decorating with floral wallpaper.
To enhance the visual aspect of your room, consider a duvet cover with a pattern. There are so many different choices of designs and patterns available from many manufacturers. Floral and check designs are very popular, however, if you want something exquisite, consider a mandala duvet cover that carries a wonderful wildlife theme.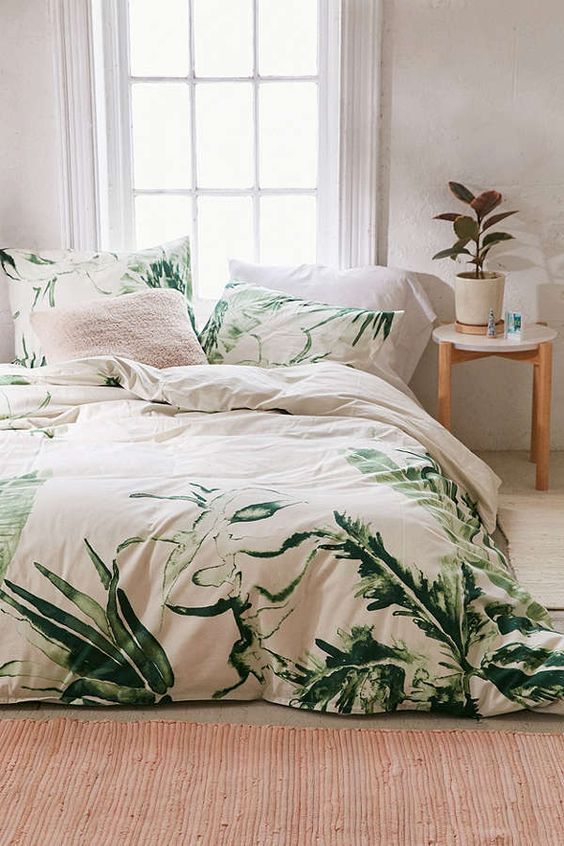 Photo: Urban Outfitters
The Final Thought
When selecting your bedding, try to purchase more than one set. If your have more than one set you can rotate them between washes and they will last longer. Looking for some bedroom decorating ideas? Check out these glamorous bedrooms for some weekend eye candy!