Redesigning Your Outdoor Space? Here Are Some Useful Tips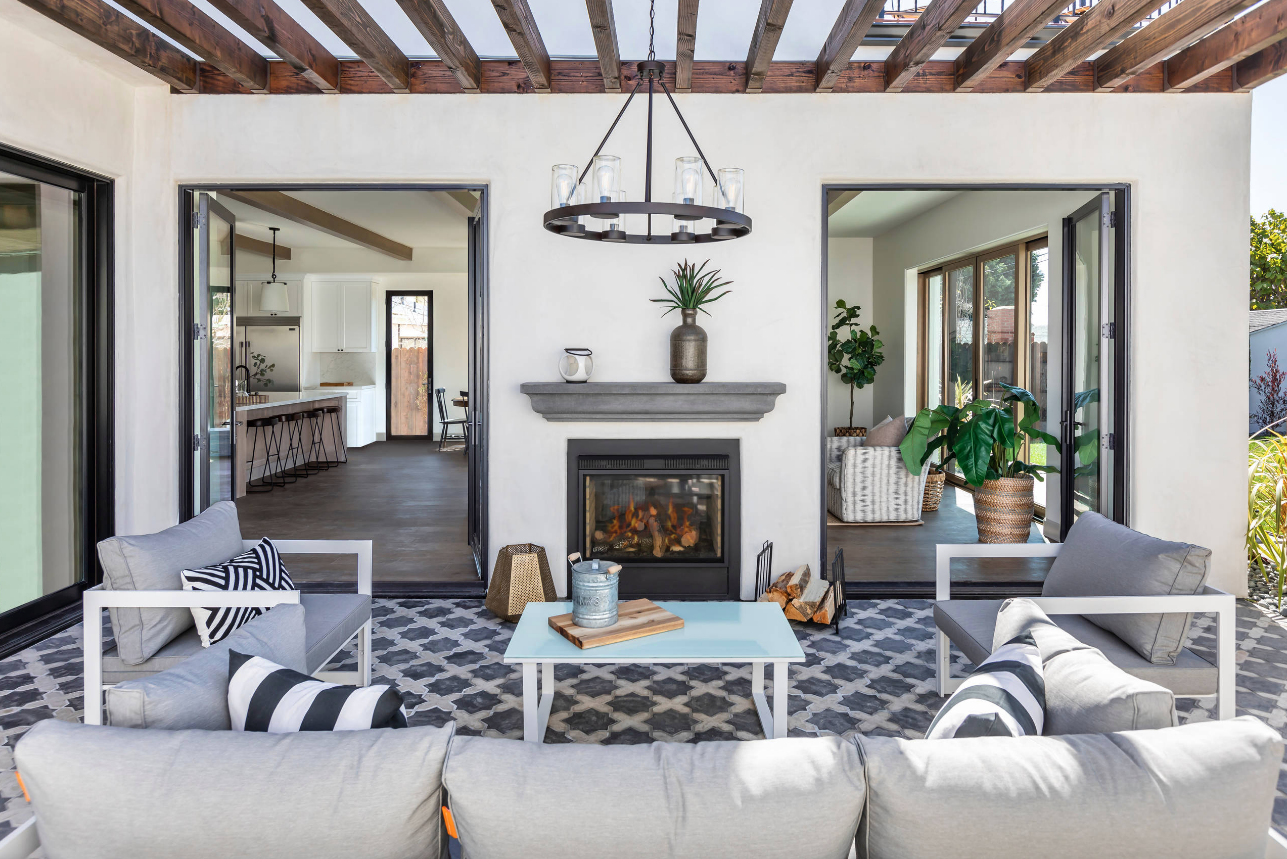 When the weather starts to get nicer, many homeowners start thinking about ways to redesign their outdoor space!
This can be a great way to improve your quality of life and make the most of the warm weather. Whether you're looking to build a patio, install an outdoor kitchen, or just add some seating options, we've got you covered. Keep reading for more information on how to make your outdoor space perfect for summer relaxation!
Build Patio
The first thing that comes to your mind when you think about redesigning your outdoor space is probably building a patio. And that's a great idea! A patio can provide you with a great place to entertain guests, relax, and enjoy the outdoors. If you're thinking about adding a patio to your home, there are a few things you should keep in mind. First, you'll need to decide on the material. There are many different options available, including concrete, stone, pavers, and more. However, the most popular option is wood. Wooden decks are beautiful and easy to maintain, but they can be expensive. If you're on a budget, concrete or stone are great alternatives. You'll also need to decide on the size and shape of your patio. Once you have those things figured out, you can start planning the layout and design of your patio. 
Build a Pool
If you have a bit bigger budget and you're willing to go a step further, you may want to consider building a pool. A pool can be a great addition to any home, and it's a perfect way to beat the heat in the summer months. However, building a pool is a big project, so you'll need to do your research and make sure you're ready for the commitment. If you decide that a pool is right for you, there are many different options to choose from. You can go with a traditional in-ground pool, or you can opt for something more unique, like an above-ground pool or an infinity pool. In addition, keep in mind that you'll need to maintain your pool on a regular basis. This includes things like keeping the pH levels balanced, adding chlorine, and skimming the surface of the water.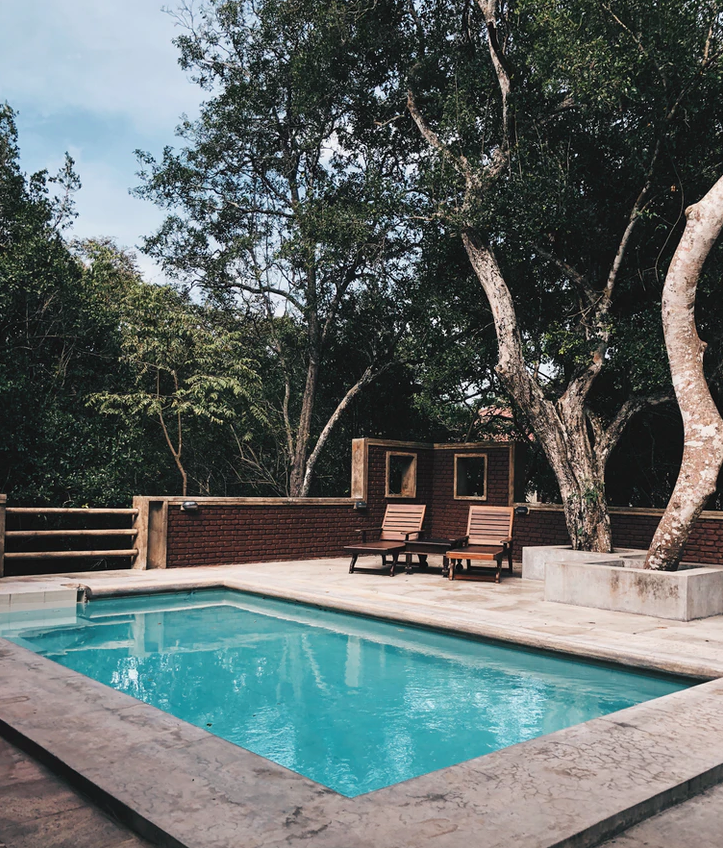 Add a Fountain
Does your yard feel a little bit boring and lacking in personality? If so, then you may want to consider adding a fountain. A fountain can be a great way to add some life to your outdoor space. It can also provide you with the soothing sound of running water, which can be very relaxing. In addition, fountains come in a variety of different styles, so you can choose between stylish stone fountains, classic concrete fountains, or even solar-powered fountains. Or, you can also opt for a more unique fountain, like a waterfall or a pond. Whichever way you go, a fountain is sure to add some charm to your yard. Just try to imagine the sound of the water flowing as you relax in your outdoor space.
Install an Outdoor Kitchen
If you're someone who loves to cook, then you may want to consider installing an outdoor kitchen. An outdoor kitchen is a great way to make the most of your outdoor space and enjoy the warm weather. You can use it to entertain guests, cook meals, or just relax and enjoy the outdoors. And if you also have a pool, then you can organize pool parties and cookouts! When installing an outdoor kitchen, there are a few things you'll need to consider. You'll have to decide on the layout, appliances, and materials. You'll also need to make sure you have enough space for everything. And if the outdoor kitchen is a little too big of a project for you to handle at this moment, don't worry. A simple grill can also do the trick!
Add Some Seating Options
What is your outdoor kitchen worth without some comfortable seating options? When you're planning the layout of your outdoor space, make sure to include some areas for seating. Whether you want a few chairs around a table or a large sofa and coffee table, there are many different ways to add seating to your outdoor space. Just think about how you want to use the space and what would be most comfortable for you and your guests. For example, if you're planning on entertaining guests, then you may want to have a dining area with a table and chairs. Or, if you just want a place to relax and enjoy the outdoors, then you might want to add a comfortable sofa and some coffee tables.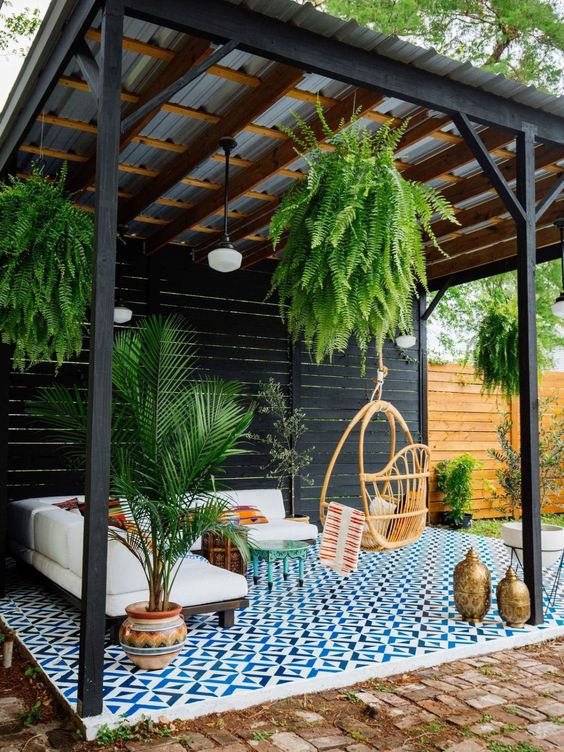 Make Space for Your Pet
Do you have a pet that loves spending time outdoors? If so, then you'll need to arrange your outdoor space accordingly. You'll need to make sure there's enough room for your pet to run around, and you'll also need to include some water and food bowls. In addition, you may want to add a few toys or a scratching post for your pet. And if you have a dog, then you'll definitely need to add a dog house. Even if your pet sleeps with you inside, it's still important for them to have their own space outside. And a little oasis just for them is sure to make them happy.
Change Lighting Fixtures
One of the easiest ways to change the look of your outdoor space is to change the lighting fixtures. If you have old, outdated light fixtures, then they're probably not doing much for the overall look of your yard. But by simply changing them out for new ones, you can completely transform the space. There are many different types of outdoor lighting fixtures to choose from, so you should be able to find something that fits your style. You can also get creative with your lighting by adding string lights or solar lights. Just make sure you choose fixtures that are weather-resistant and durable. 
And that's it! These are just a few simple tips that can help you redesign your outdoor space. Just remember to take your time and plan everything out carefully. And most importantly, have fun with it! After all, this is your space and you should enjoy it.