DIY: These Adorable Shabby Chic Wire Baskets are So Easy to Make, and They're Budget-Friendly, too!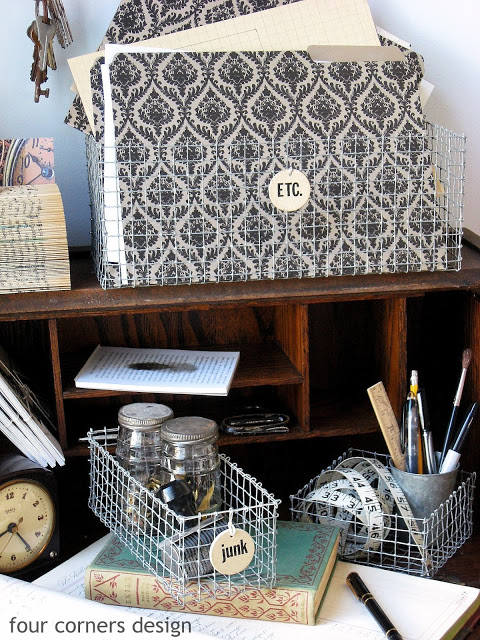 Bring some shabby chic into your home with these cute wire baskets that you can make yourself!
On a decorating budget? No problem! Dress up your bookcase or coffee table with these shabby chic wire baskets! So easy to make and put together, you don't need many tools or time to make them. They're great for those on a budget, and they work for any occasion! Use them as part of centerpieces for weddings, as gift baskets, or just to dress up and organize your home. Take a look at the tutorial below!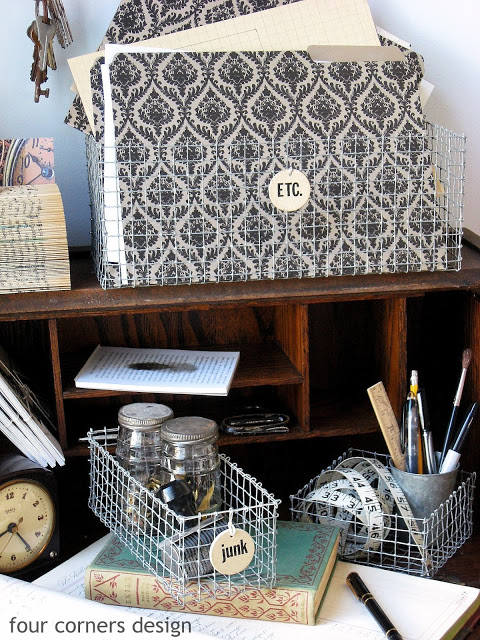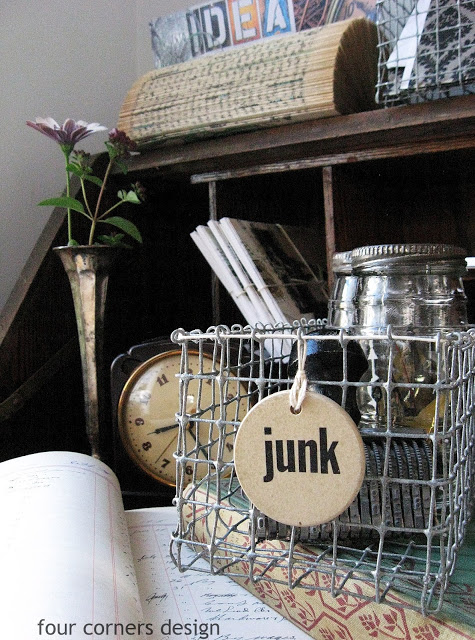 Supplies:
1) Woven wire or hardware cloth (you can find this wire at the hardware store in rolls with 1/2″ or 1/4″ openings)
2) Tin snips
3) Needle nose pliers
4) Metal or wood ruler
5) Graph paper and pen
Step #1:
Draw out your pattern on graph paper that has a 1/2″ grid. This step is optional, but it makes it easier to see where you need to cut the wire.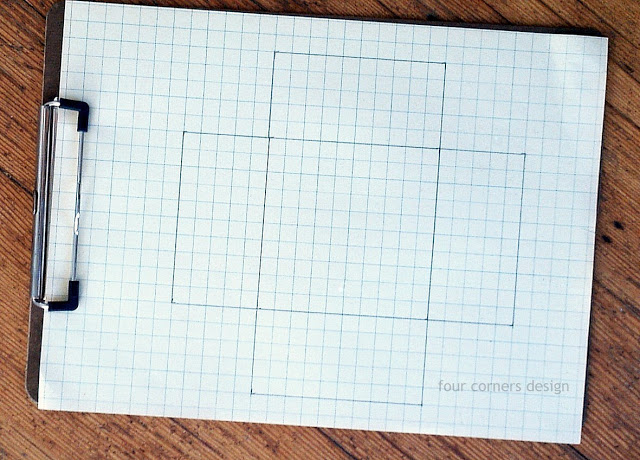 Step #2:
Cut your pattern out of the wire using the tin snips. Leave the wires long on alternating edges so you can use them to hold your basket together.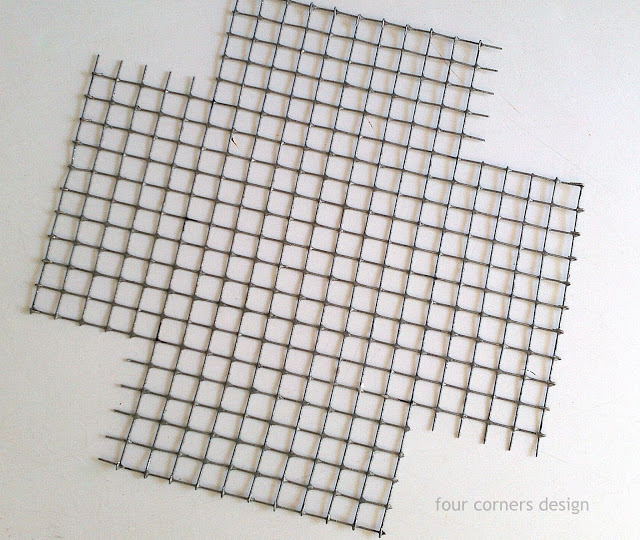 Step #3:
After cutting out the pattern, use your ruler to help you bend each side of the basket up.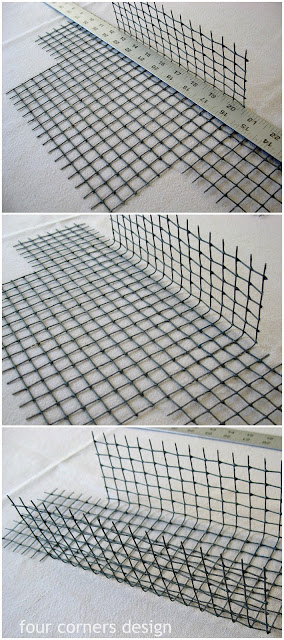 Step #4:
Bend the long ends of the wire and loop them around using the pliers to hold the corners in place.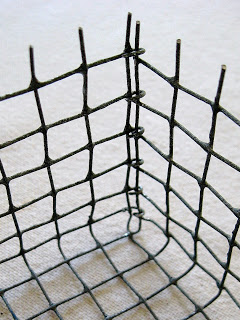 Step #5:
When you're working on the top edge, bend over the cut tops to make a loop that curls toward the inside of the basket.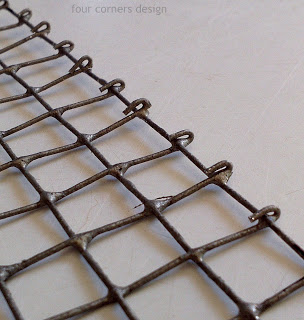 Step #6:
Now that you've finished your basket, you can decorate it any way you wish! You can line it with fabric, add tags, and fill it up with desk supplies, mail, or anything you need to keep organized!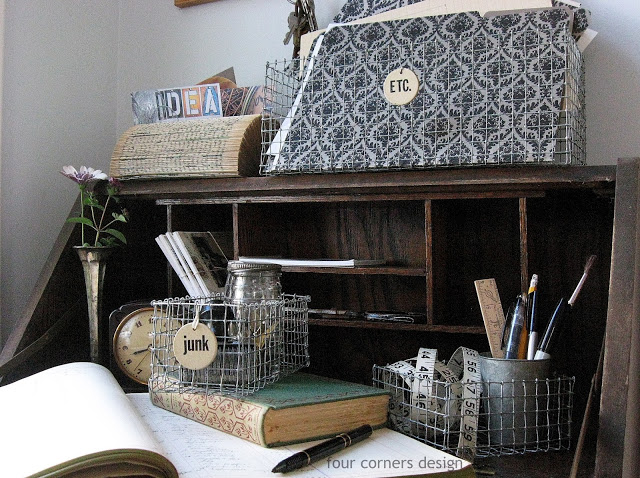 Photos: Four Corners Design.