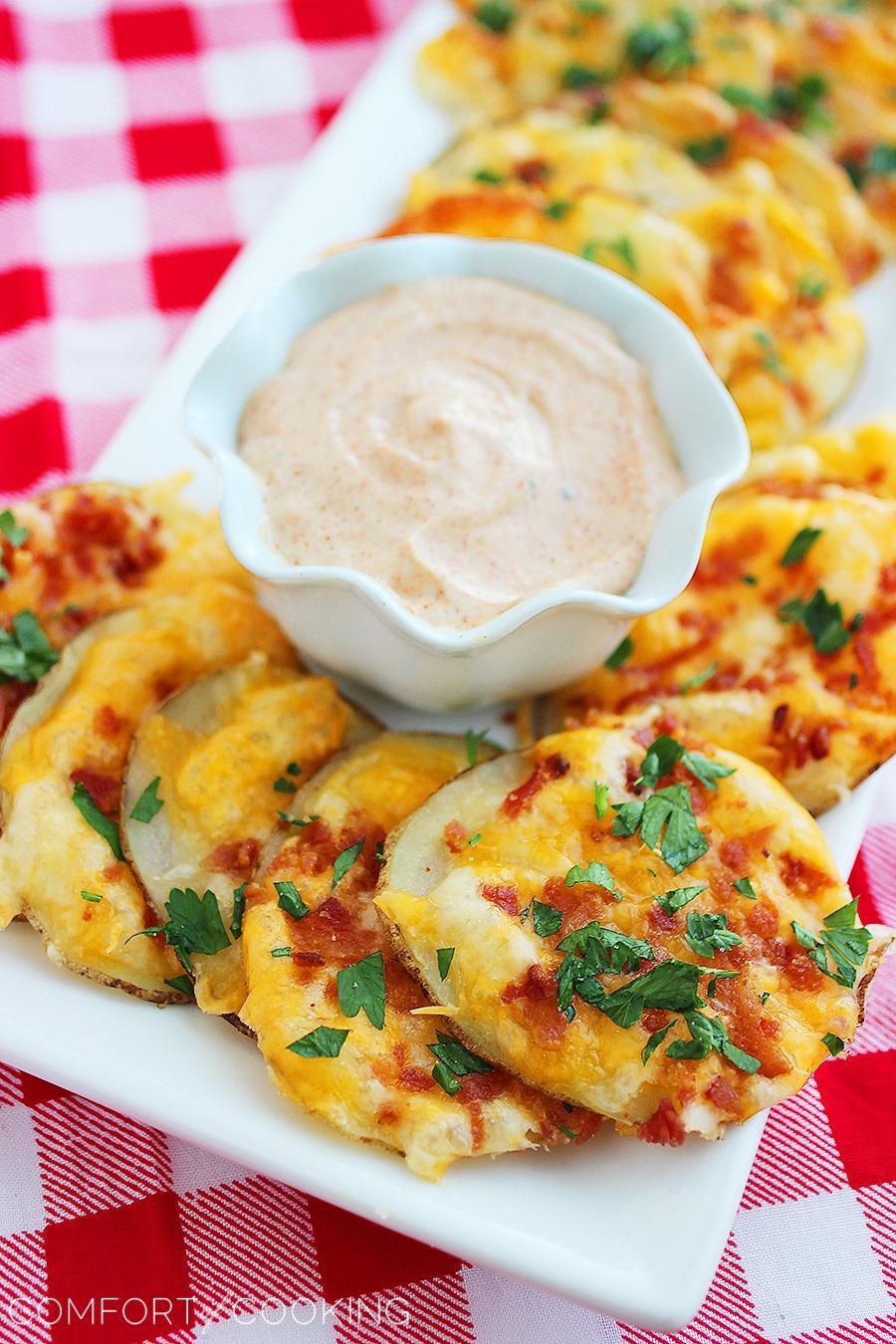 Getting ready for the Superbowl this weekend? Make these cheesy bacon chips and serve them up with this tasty ranch dip!
Make these cheesy bacon chips for the big game this weekend! These chips are topped with crispy bacon, melted cheese, and parsley. Pair them with this easy to make ranch dipping sauce and you're all set to root for your team! Take a look at the recipe below and be sure to make a double batch!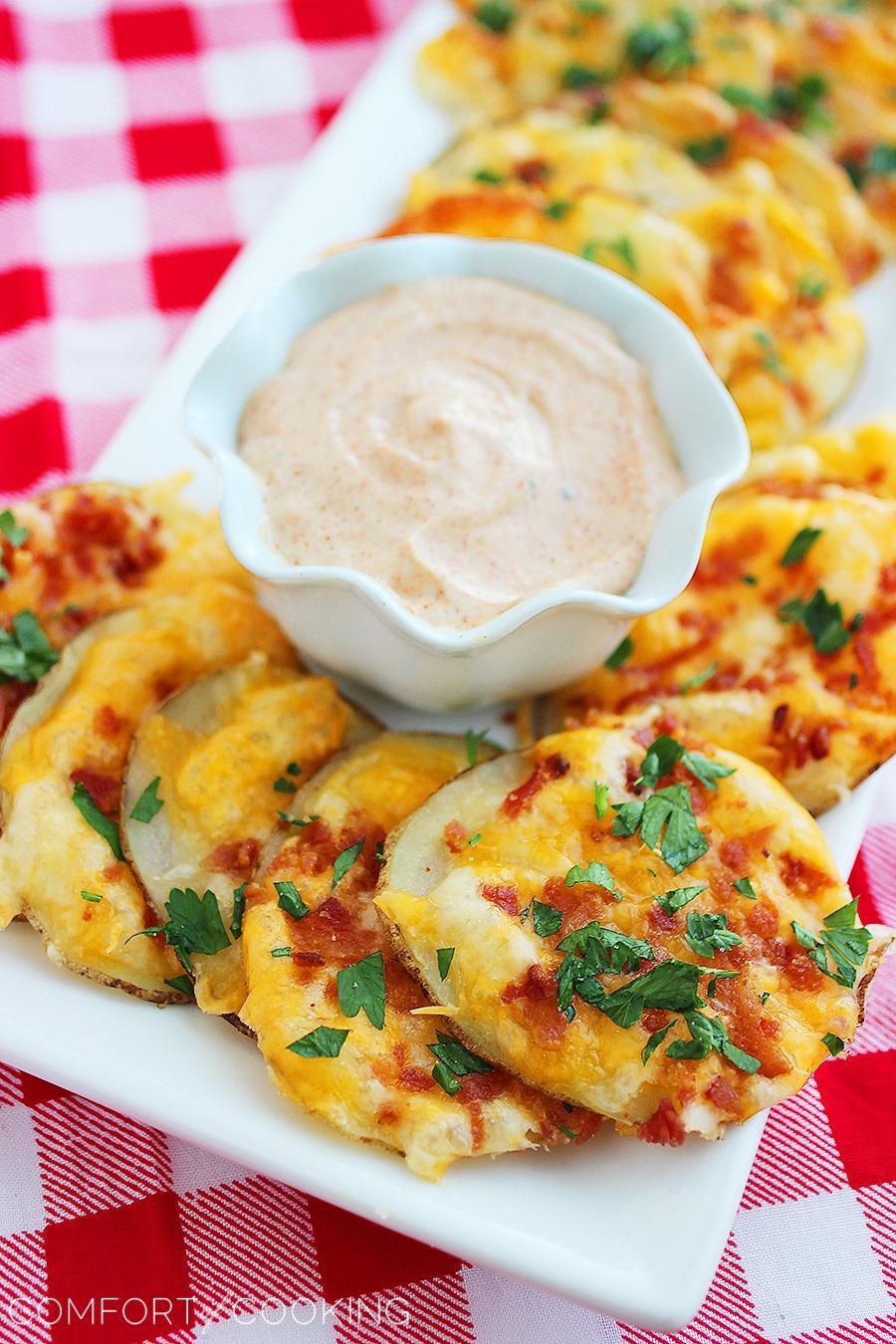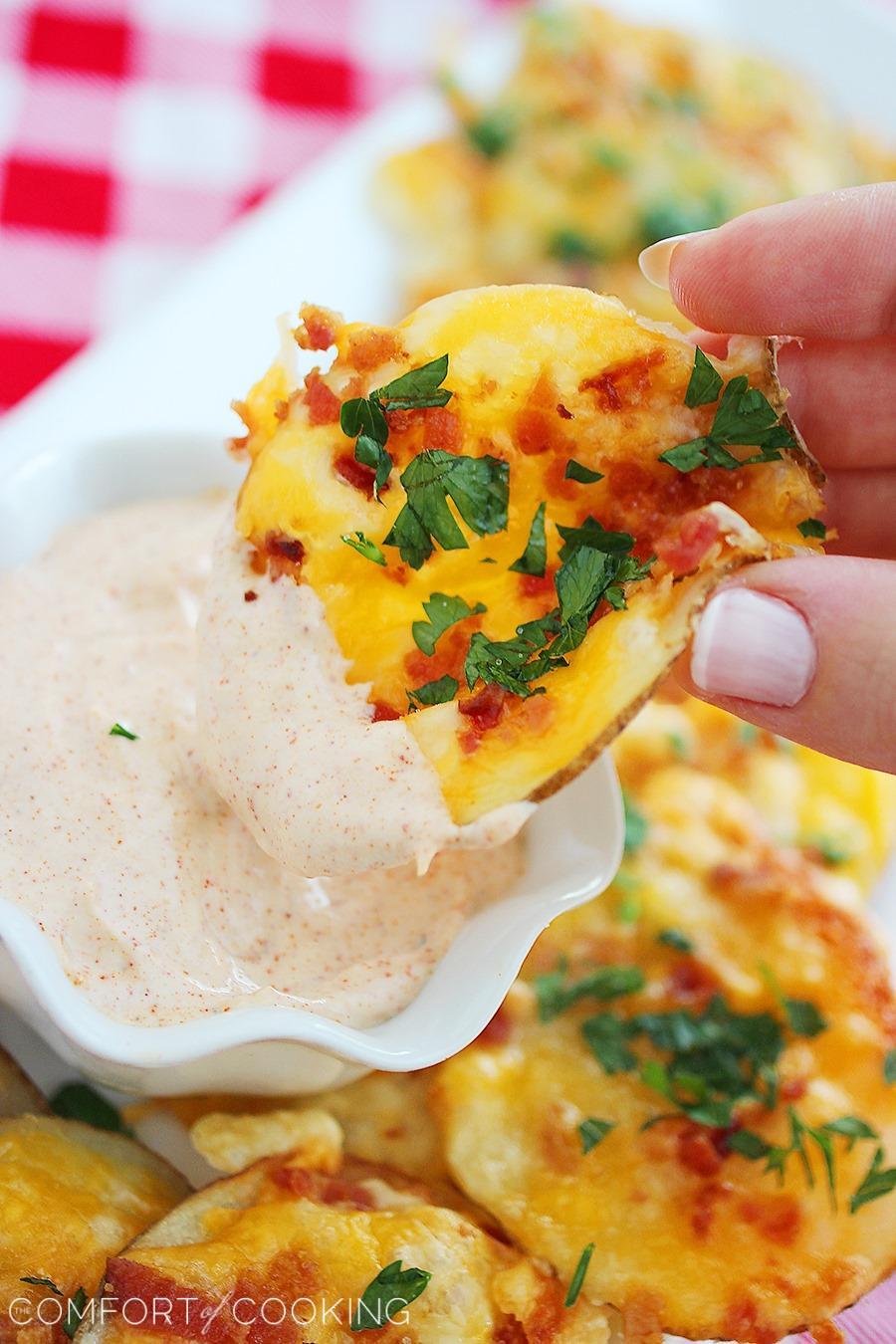 SUPERBOWL Snacks: Bacon Cheese Chips With Ranch Dip
Super easy to make snacks that will complete your Superbowl party!
These chips are topped with crispy bacon and melted cheese, and served with a ranch dip!
Ingredients
Chips
     1 large russet potato, scrubbed and sliced into 1/8″ rounds
Nonstick cooking spray
8 oz. (2 cups) shredded Colby jack, cheddar cheese or Mexican cheese blend
6 slices bacon, cooked and chopped into bits
1/4 cup chopped parsley, chives or scallions, optional
Salt, to taste
1 Tablespoon Ranch dressing
3 Tablespoons sour cream
1/4 teaspoon chipotle chili powder
1/8 teaspoon cayenne pepper
1/8 teaspoon salt
1/8 teaspoon garlic powder
Instructions
Make the Chips
Preheat your oven to 400 F and place your oven rack in the middle.
Place the potato slices on a surface lined with a paper towel. Pat them dry with a paper towel. Make sure they're as dry as you can get them.
Line a baking sheet with aluminum foil and spray with cooking spray.
Place the potato slices on the foil and spread them out. Don't overlap them.
Spray again with cooking spray.
Sprinkle the potato slices with bacon and cheese.
Bake the potato slices for 8-10 minutes or until the cheese has melted and is bubbling.
Take them out of the oven and sprinkle them with salt and parsley. Allow the chips to cool for around 5 minutes.
Place all the ranch ingredients in a bowl and mix. Refrigerate until ready to use. Serve with the cheesy bacon chips.
 Photos: The Comfort of Cooking.