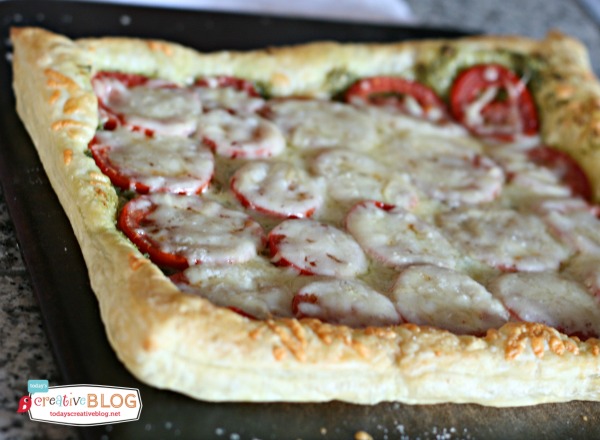 This tart can be made in less than an hour, perfect for when you're super hungry and want something on the table fast! It also makes a great Thanksgiving side!
This tart has a pesto base and is topped with sliced tomatoes and cheese. To cut down on time, use your favorite jarred pesto. This tart is great for a quick and light dinner, and works well as a Thanksgiving side, too! Take a look at the recipe below!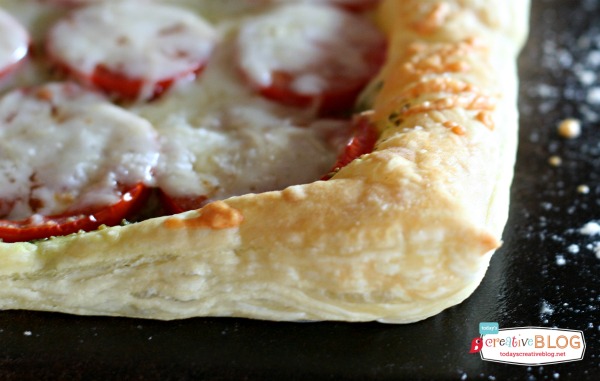 Tomato Pesto Tart Made from Puff Pastry Dough
2014-11-10 14:52:26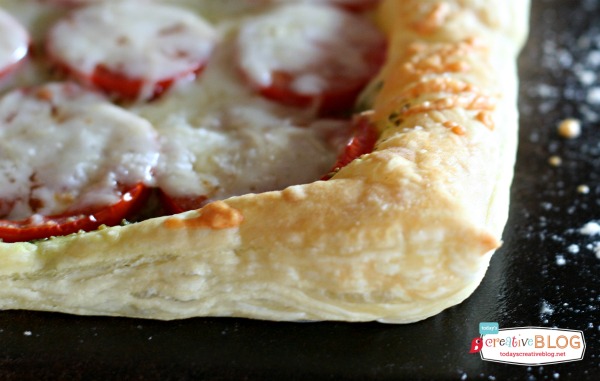 This tart is great for a quick and easy light dinner or snack!
Ingredients
1 sheet puff pastry dough
1/4 cup pesto
3 large plum tomatoes
1/2 cup Quattro Formaggio Cheese (or Parmesan cheese)
basil leaves for garnish (optional)
Instructions
Preheat your oven to 400 F.
Line a baking sheet with parchment paper.
Prepare your work surface with flour. Unfold thawed puff pastry onto the surface. Roll it out, then place onto the baking sheet.
Poke a few holes in the pastry using a fork.
Spread pesto onto the pastry, avoiding the edges.
Arrange the tomato slices in rows.
Sprinkle tomatoes with cheese.
Bake for 12-13 minutes until pastry is golden brown.
Add basil leaves on top (optional).
Better HouseKeeper https://betterhousekeeper.com/
Photos and recipe: Today's Creative Blog.