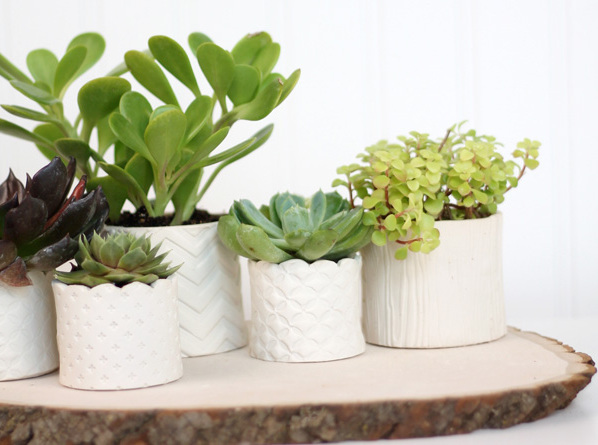 Give your succulents a new home with these stamped clay pots! Make them any way you like to fit your style and home, and don't forget to make extras! These cute pots make excellent gifts!
You probably already know how much we love succulents! They're all the rage these days because they're easy to care for, and come in tonnes of different varieties and colors. For more info, check out our succulent post here. If you're having trouble deciding which succulents to pick for your home, we've got our 10 favorite succulent varieties in this post here.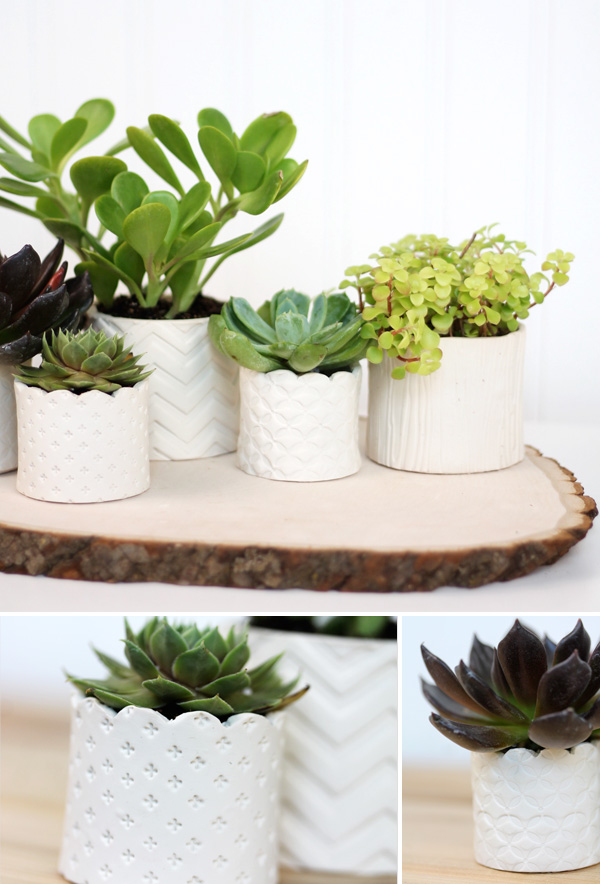 Here's what you'll be needing to make these super cute pots!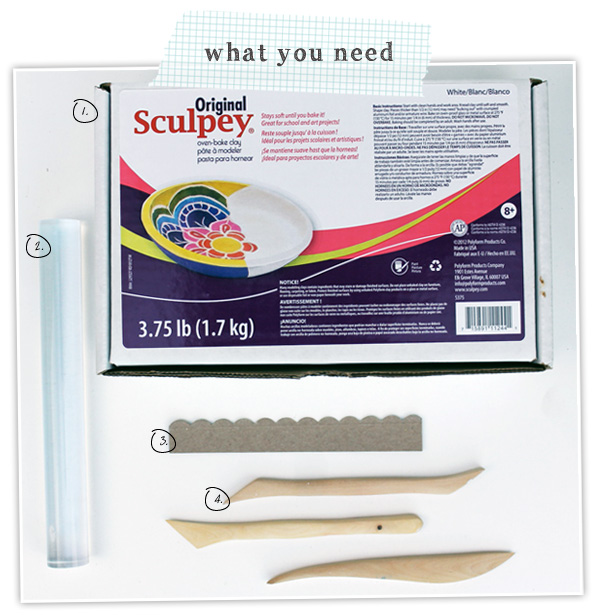 1) Oven-bake clay
2) Clay roller
3) Scallop edge cut from chipboard. This one was made using Clear and Simple Stamps Border Scallop Dies.
4) Clay shaping tools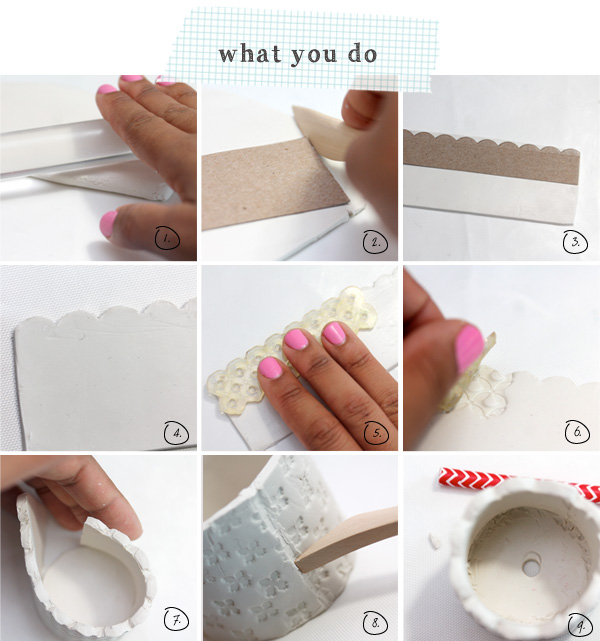 Step 1: Roll the clay out until it's 1/4 inch thick.
Step 2: Cut the clay into a long rectangle.
Step 3: Place the scallop edge on the clay rectangle and follow the scallops with your knife tool.
Step 4: Smooth the scalloped edges.
Step 5: Using a stamp of your choice, press the stamp into the clay.
Step 6: Gently peel the stamp away from the clay.
Step 7: Wrap the rectangle around a circle cut from clay to make a cylinder.
Step 8: Using a shaping tool, join the edges of the clay together.
Step 9: Use a straw to make a hole in the bottom of the pot.
Step 10: Bake according to package directions. Done!
Photos and idea: Damask Love.