Home Furniture Buying Guide: 8 Important Factors to Consider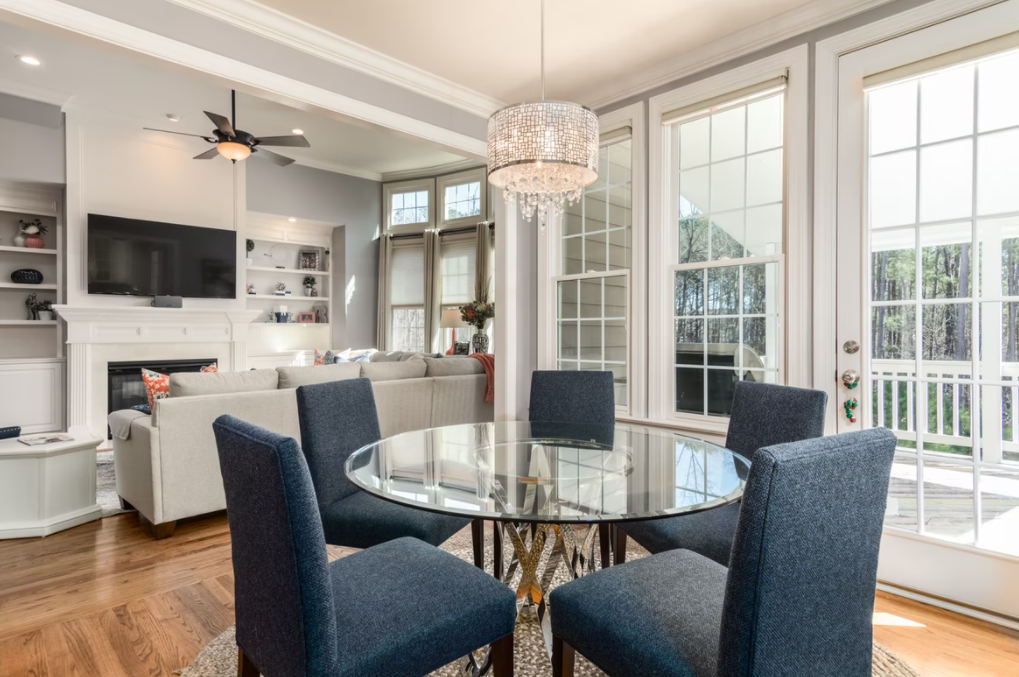 Furnishing a home can be one of the most exciting and satisfying experiences that you can go through!
Not only does it give your home a more vibrant look, but it can also provide you with many years of memories. However, when furnishing a home, there are many factors to consider. Some people might focus on the style of furniture, while others might be more concerned with function. No matter what your priorities are, there are a few key things you should always keep in mind when shopping for furniture. This article will go through 8 important factors to consider when buying new furniture.
1. Make Sure It's Comfortable
This is perhaps the most important thing to keep in mind when shopping for furniture. After all, you are going to be spending a lot of time sitting down or laying on this furniture piece. If you don't buy something comfortable, it will only end up being an irritant that makes it hard for you to enjoy the furniture at all. If you are looking for armchairs or couches, make sure that they have enough cushion to provide you with comfort while sitting down for long periods of time. In addition, you should also have a preferred material in mind. But, we'll get to that later.
2. Make Sure It's Functional
This is another important factor to consider when shopping for furniture. After all, you are going to be placing the furniture in a room that will probably have multiple functions. If you are looking at getting a dining table, make sure it has enough space for all of your dining accessories. In addition, make sure that there are enough chairs for everyone that will be using the table. If it's a desk you are looking at, make sure that there is enough space to spread out your papers and books.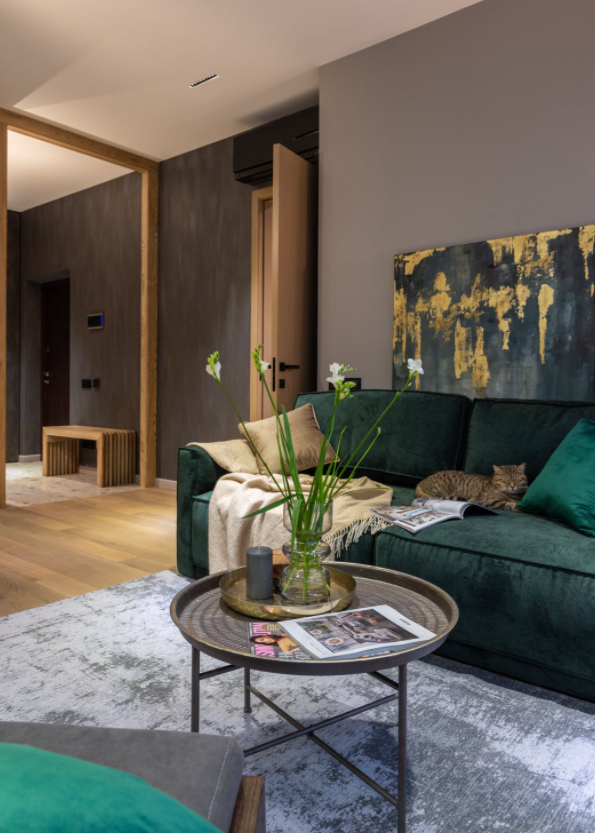 3. It Has to Be Nice as Well
Although this might seem like an obvious point,  many people forget it. You shouldn't just focus on the functionality or comfort of a piece. You also should consider whether you like how it looks and if other people will like how it looks as well. For instance, you might be looking at two armchairs that look almost exactly the same. But one is covered in fabric while the other is covered in leather. If you don't like the idea of leather, you obviously should choose the fabric one.
But it goes beyond just aesthetics. You also have to consider how well-made a furniture piece is. If you are looking at wood pieces, make sure that they don't have any loose bits or wobbly legs. Make sure that all of the joints are sturdy and tight because otherwise, they might fall apart after a year or two.
4. Keep in Mind the Size of Your Home
Never buy furniture before getting the right measurements of each and every room. You might think that you don't need to measure before buying furniture, but trust us when we say it's an essential part of the process. If you are short on space in your home, always look for furniture pieces that have a small profile or are smaller than usual. This way, they won't take up too much room and will still leave you with enough space to move around. Also, you may want to look for pieces that are multi-functional. For example, if you have a small dining room, look for a dining table that can be extended so it doesn't take up too much space.
5. Match It With The Overall Design Of Your Home
When furnishing a home, it's also important to consider the overall design of your home. If you have modern decor, always look for matching pieces that will fit in with it. For instance, if your dining room has glass furniture and mid-century modern chairs, you should only buy solid wood or other types of natural materials because they fit in better with this design. It's also important to look at the overall tone of your home when choosing furniture. Make sure that all of the pieces you choose enhance it instead of changing it completely.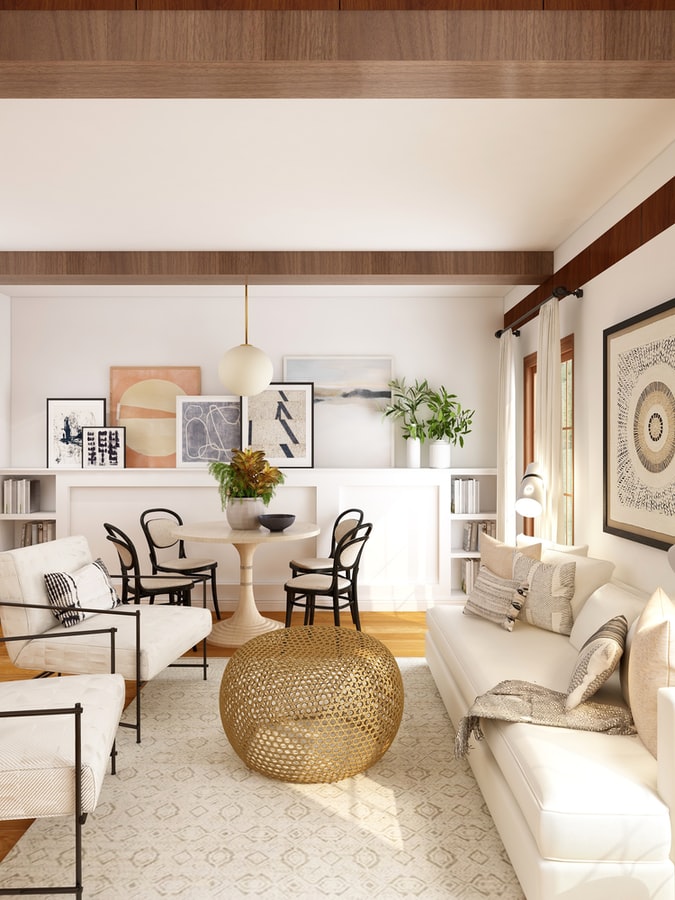 6. What Material Are You Going To Choose?
There are many different materials that you can use for your furniture pieces. If you want something that is durable, try wood or metal. If you want something that is more comfortable, go with fabric. And if you are looking for something that is less expensive, go with plastic. But the type of material you choose will also depend on how it matches your overall design and can fit in with your lifestyle as well. Of course, it will also depend on the specific piece of furniture you are looking at. For example, a couch should be made of something plush and comfortable whereas a dining table should be durable and long-lasting.
7. Keep Maintenance In Mind
Although this might not seem important to some people, it actually is a very important factor to consider when choosing furniture pieces for your home. You don't want to buy furniture that you have to constantly take care of. For example, if you are looking for a piece of furniture that is made out of fabric, you should look for something that has a removable cover. That way, no matter what happens to it over time, you can always buy a new one and easily slip it on top without having any problems.
8. How Much Are You Willing to Spend?
Of course, the last factor you should consider when buying furniture for your home is how much you are willing to spend on it. Before even looking at individual pieces of furniture, decide what budget you're working with so that you don't get carried away and end up spending more than you can afford. It's also a good idea to look at the bigger picture when buying furniture for your home instead of getting carried away by individual pieces. If you want to buy an entire set, go with it and don't break down each piece so you can stay within budget.
When furnishing your home, it's important to keep a few key factors in mind. Make sure that the furniture is comfortable and functional, that it matches the overall design of your home, and that you consider how much you're willing to spend. By following these simple tips, you'll be able to find the perfect pieces of furniture for your home without any hassle.