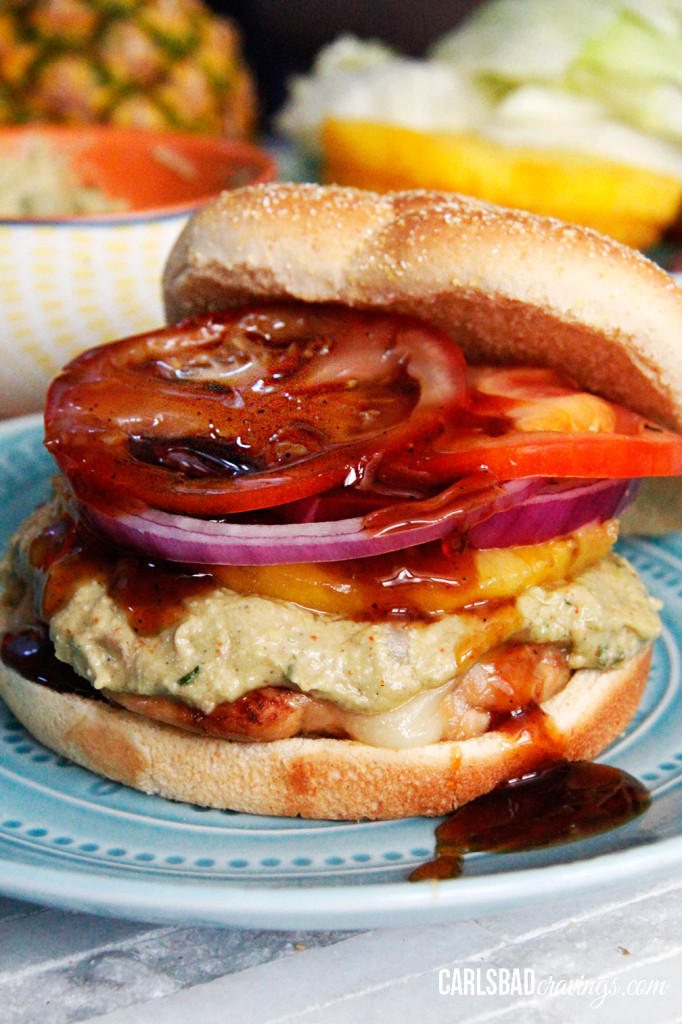 We guarantee that this will be the best chicken sandwich you've had in your life! This is a teriyaki pineapple chicken sandwich with honey cotija avocado spread. Hungry yet? Check out the recipe!
This delicious sandwich has teriyaki marinated grilled chicken, sweet honey, and melted pepper jack cheese. Serve it up at a BBQ or picnic. Your guests will be begging for more, we promise! Pair it with a simple balsamic green leaf lettuce salad, and you've got the perfect summer meal! Without any further ado, here's the mouth-watering recipe!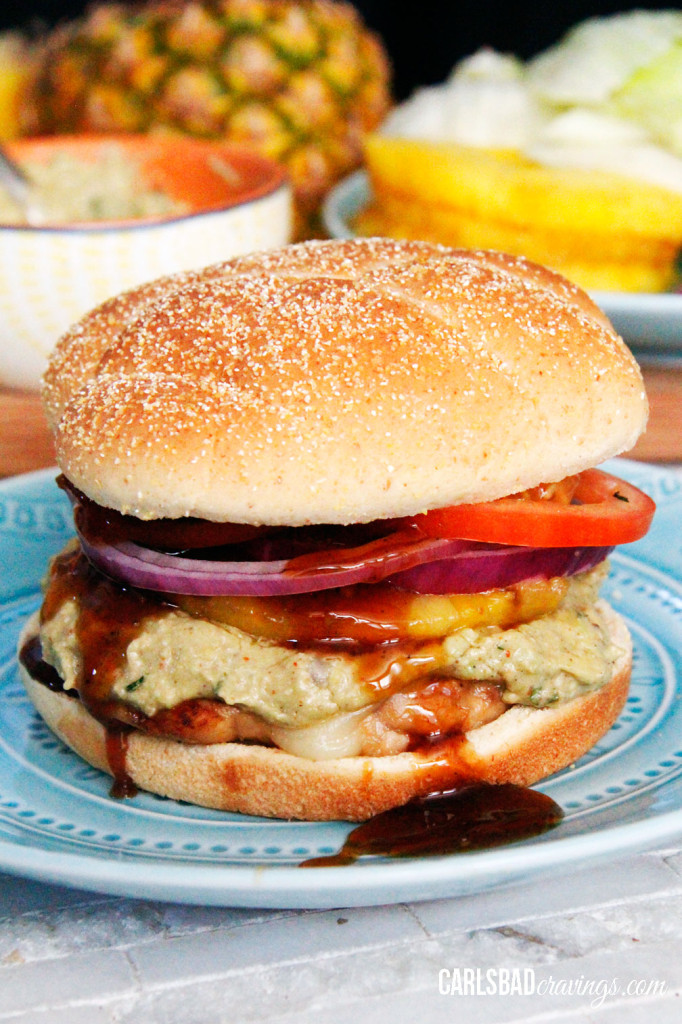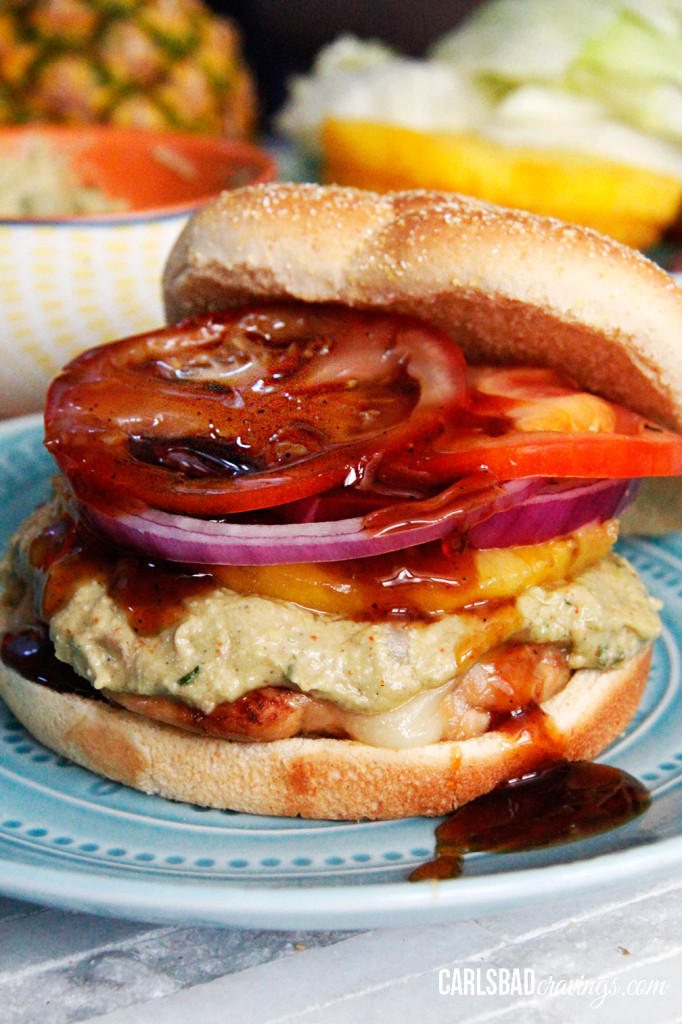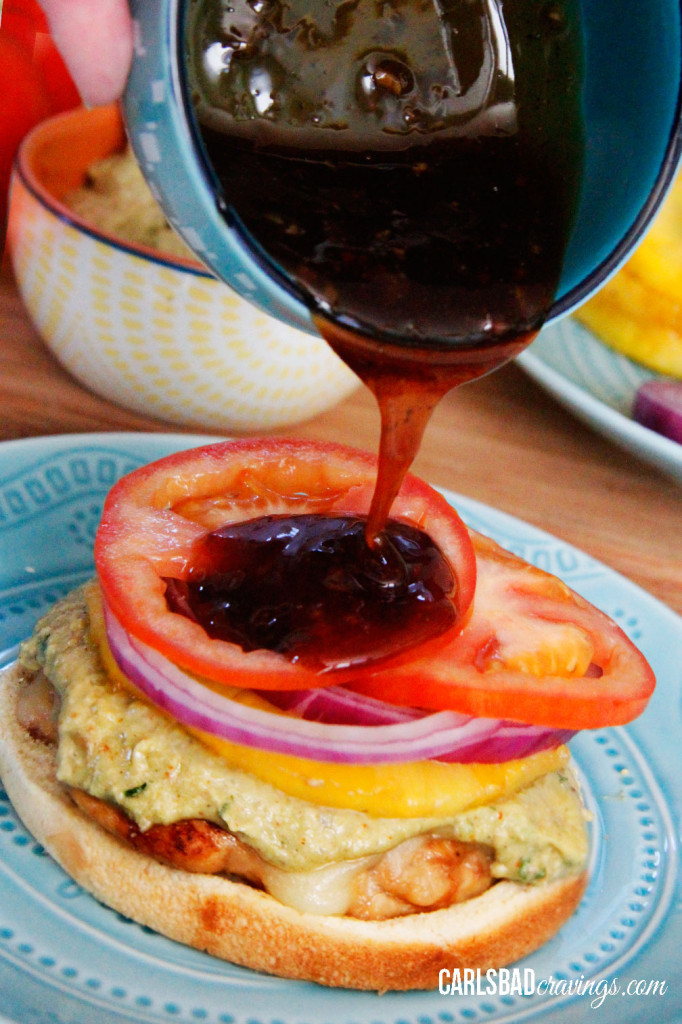 Honey Teriyaki Pineapple Chicken Sandwiches with Honey Cotija Avocado Spread
2014-07-18 12:49:37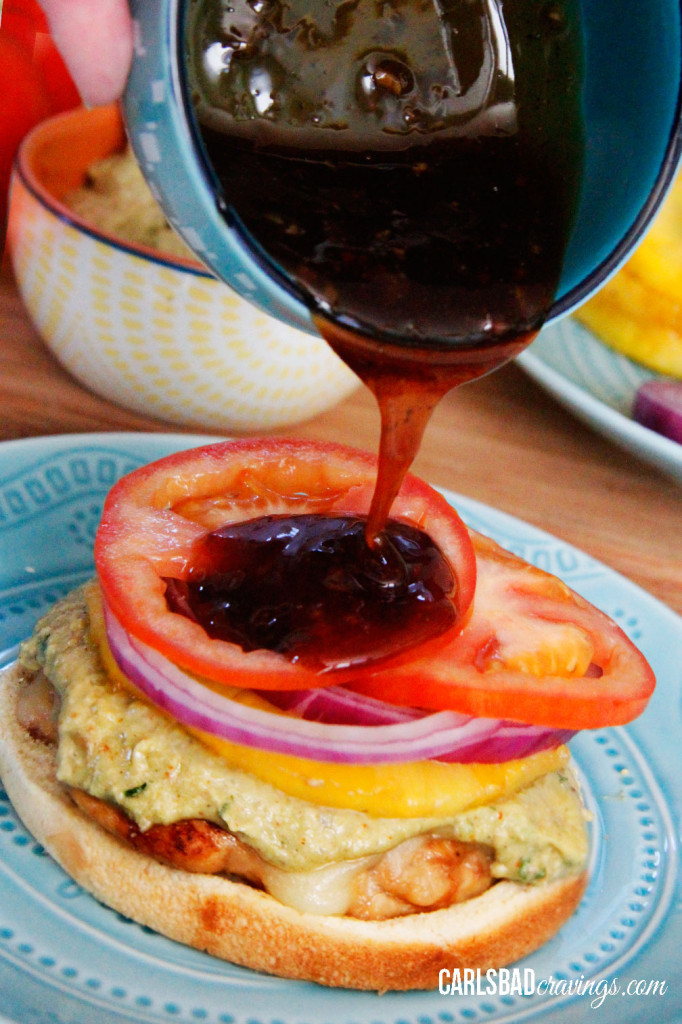 Ingredients
4 chicken breasts
4 buns of your choice
Honey Teriyaki Sauce
½ cup honey
½ cup soy sauce
¼ cup cider vinegar
3 coves garlic, minced
2 tsp grated ginger
¼ tsp black pepper
¼ tsp red pepper flakes (optional)
1 tbsp cornstarch
Cotija Honey Lime Avocado Spread
½ cup Greek Yogurt
1 large Avocado
⅓ cup finely grated Cotija cheese
1 tbsp honey
1 tbsp lime juice
½ tsp cumin
½ tsp chili powder
¼ tsp cayenne
¼ tsp pepper
salt to taste
Toppings
4 slices pepper jack cheese
lettuce
tomatoes
red onion
Instructions
Pound chicken to 1/2 inch thick. Whisk all the marinade ingredients together except for the cornstarch. Add 1/4 cup of marinade to a large freezer bag and add in chicken. To a seperate freezer bag, add the remaining marinade along with the pineapple. Marinate at least 4 hours or overnight.
When you're ready to make the sandwiches, preheat your BBQ or indoor grill to medium heat. Add chicken and grill for 4-6 minutes each side or until cooked through. Add the cheese in the last few minutes of cooking. Add pineapple slices onto the grill and cook them for 1-2 minutes each side. Toast the buns by placing them face down on the top rack of the grill. Close the lid. The buns should be done in 1 minute.
To make the Honey Teriyaki Sauce, whisk 1 tbsp cornstarch to the reserved marinade that you removed the pineapple from. Add it to a small saucepan and bring to a boil. Simmer for 30 seconds until thickened.
To make the sandwich, layer the chicken covered in cheese, add Cotija Honey Lime Avocado Spread (simply mix all ingredients listed together), layer tomatoes, drizzle with Honey Teriyaki Sauce, add red onions and lettuce to finish.
Better HouseKeeper https://betterhousekeeper.com/
Photos and recipe: Carl's Bad Cravings.