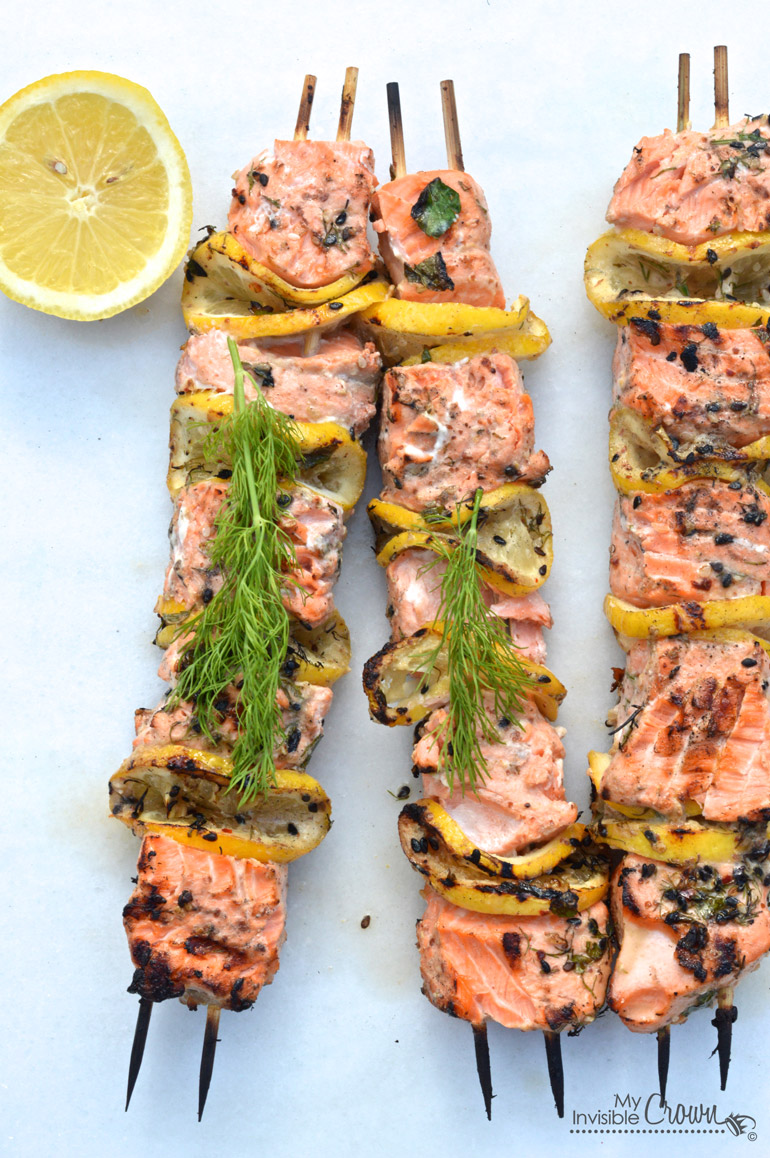 This delicious appetizer is so easy prepare for your next BBQ, you won't be missing your own party to make them!
Serve these salmon kabobs as an appetizer at your next BBQ! All you have to do is marinade them in a simple sauce, put them onto skewers, and toss them onto the grill! The marinade is made up of soy sauce, honey, rice vinegar, ginger, garlic, and pepper. Deliciously healthy, these kabobs are sure to become a new favourite!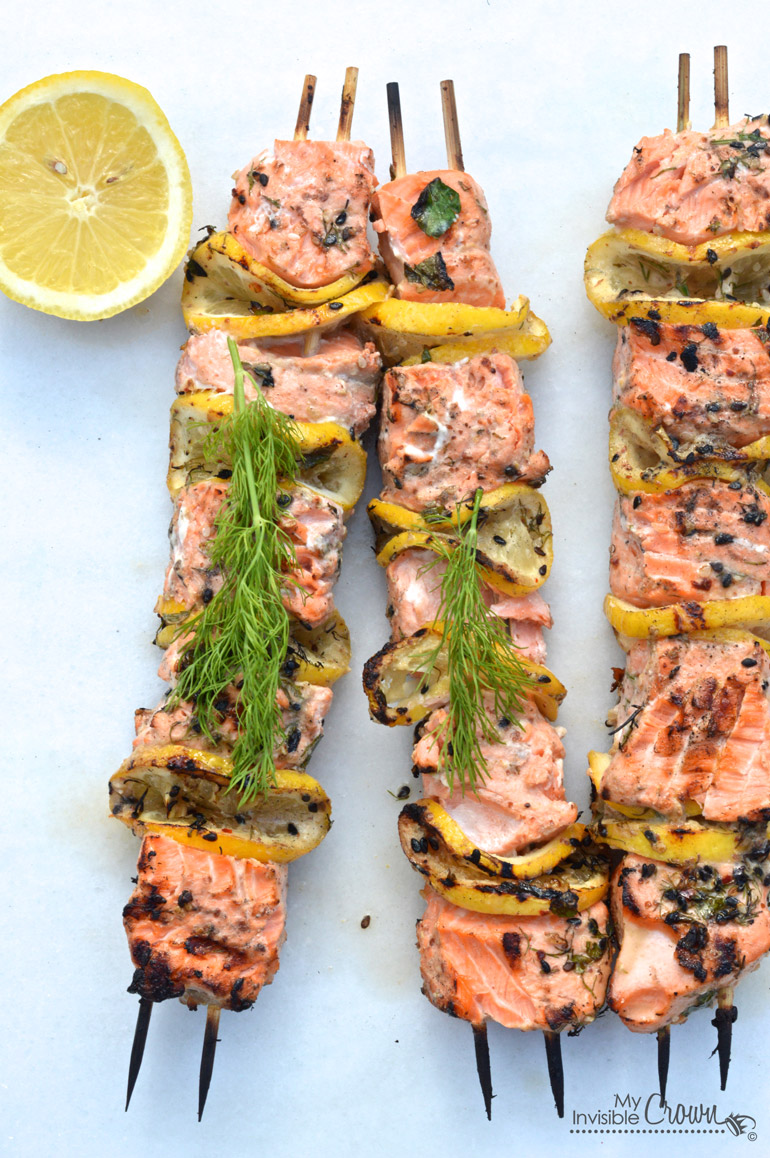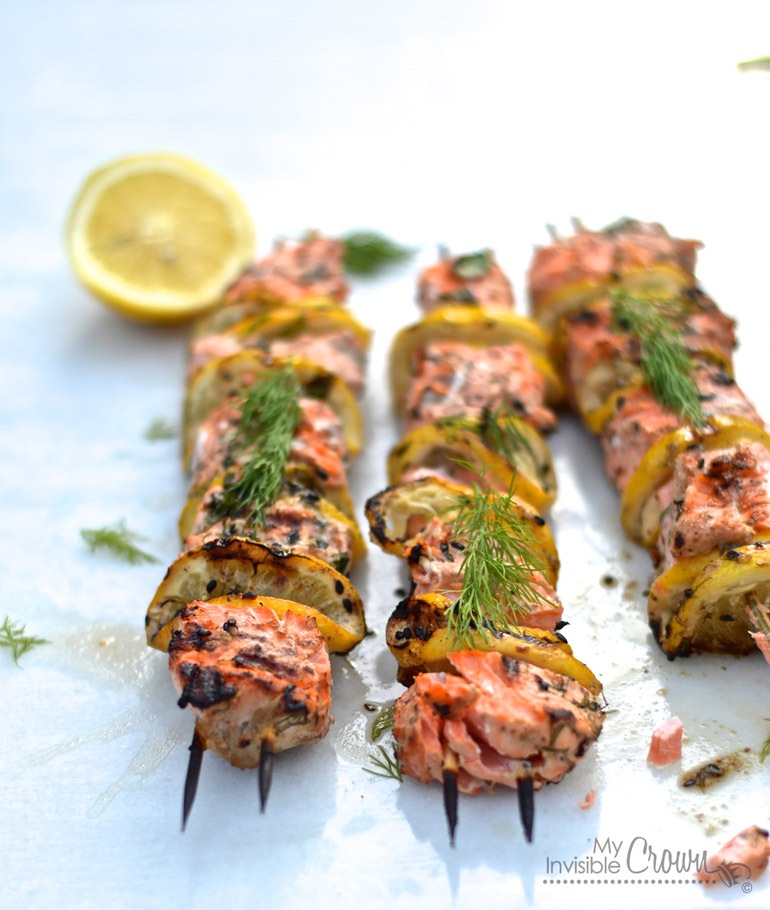 Citrus Grilled Salmon Barbeque Kabobs
Try these kabobs at your next BBQ, they're a guaranteed crowd-pleaser!
Ingredients
1 pound salmon fillet without skin
1/4 cup soy sauce
1/4 cup honey
1 tbsp rice vinegar
1 tsp minced fresh ginger
1 clove garlic, minced
1 pinch black pepper
fresh lemon slices
12 skewers
Instructions
Slice the salmon into small chunks. Thread the salmon pieces onto soaked wooden skewers, alternating with lemon slices. Place them in a shallow dish.
In a bowl, combine soy sauce, ginger, honey, pepper, and garlic. Mix well. Pour the marinade over the skewers and coat well. Leave it to stand at room temperature for 30 minutes.
When you're finished marinading, transfer the marinade to a small saucepan and simmer for a few minutes.
Preheat your outdoor grill to medium-high heat.
Oil your grates lightly. Cook your skewers for 4 minutes each side. Brush them often with the marinade until the fish flakes easily with a fork.
Photos: Community.Epicurious, My Invisible Crown.