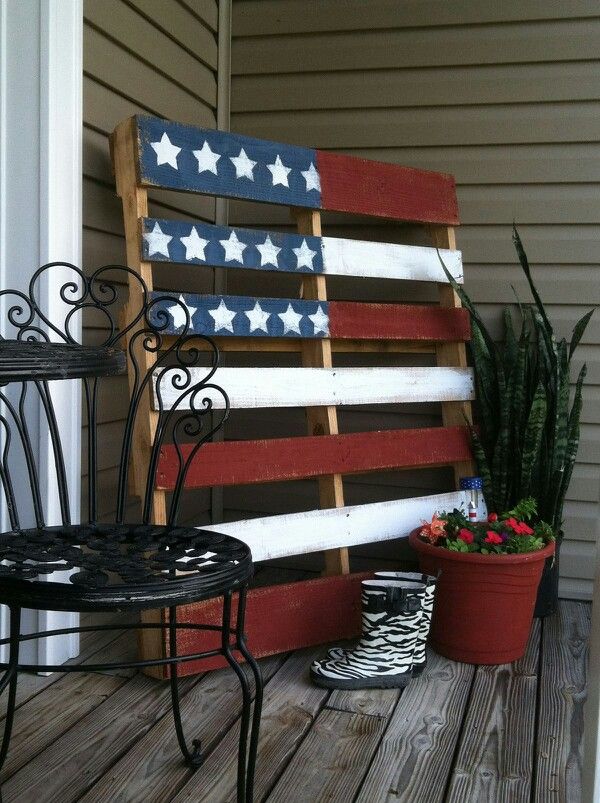 Get your porch red, white, and blue ready with these 6 patriotic porch ideas that you can do on a budget!
Since almost all July 4th celebrations happen outdoors, getting our porches ready for the big day is a must! Dress up your porch with patriotic pillows, flowers, flags, and other accessories. The sky is the limit! Take a look at these festive July 4th porch ideas you can re-create yourself, and for cheap, too!
1. Get Creative
We're loving this shutter painted with a star and stripes. The burlap garland draped over it gives it a rustic feel, and the DIY scrap wood firecrackers complete the display. Recreate the look yourself using a reclaimed shutter, and scrap wood or logs.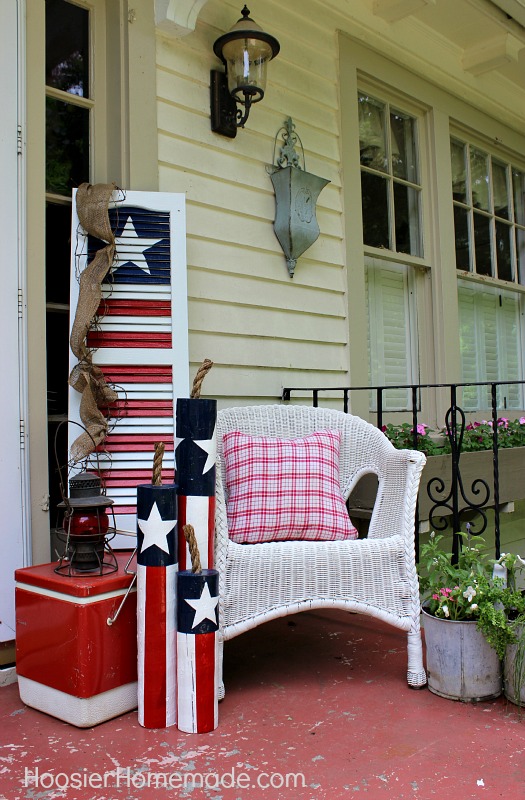 2. Budget-Friendly
To decorate your porch for next to nothing, try these tissue paper fan decorations! Dollar stores are a great place to find tissue paper on the cheap, and you can hang up the fans using tape. Try hanging them on twine for a fun garland. Tutorial here.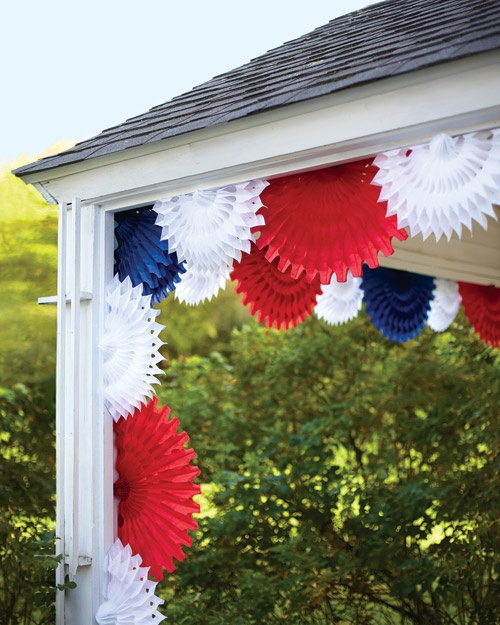 3. Add Flowers
Put together a few hanging planters with red, white, and blue flowers. Hang them up in groups for a more dramatic effect, and don't forget to stick a small flag in the middle!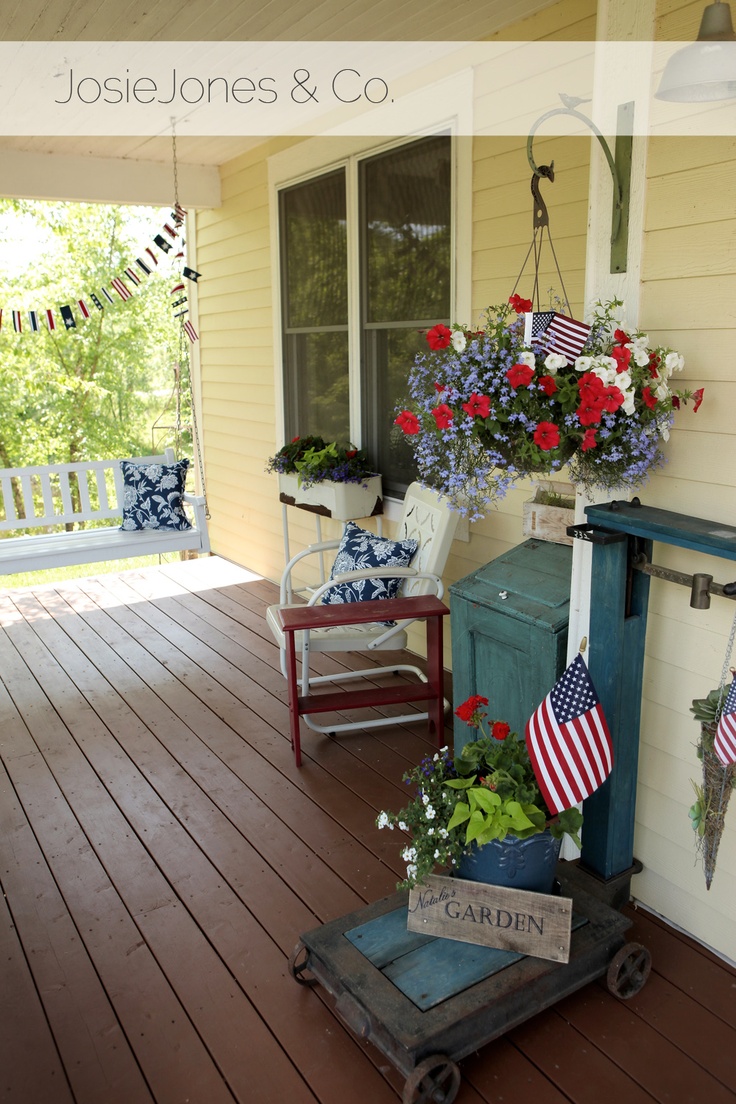 4. Use Palettes
Reuse that palette that's headed for the landfill with this easy DIY! Simply paint on the American flag! Place it in a corner of your porch and decorate by adding potted plants.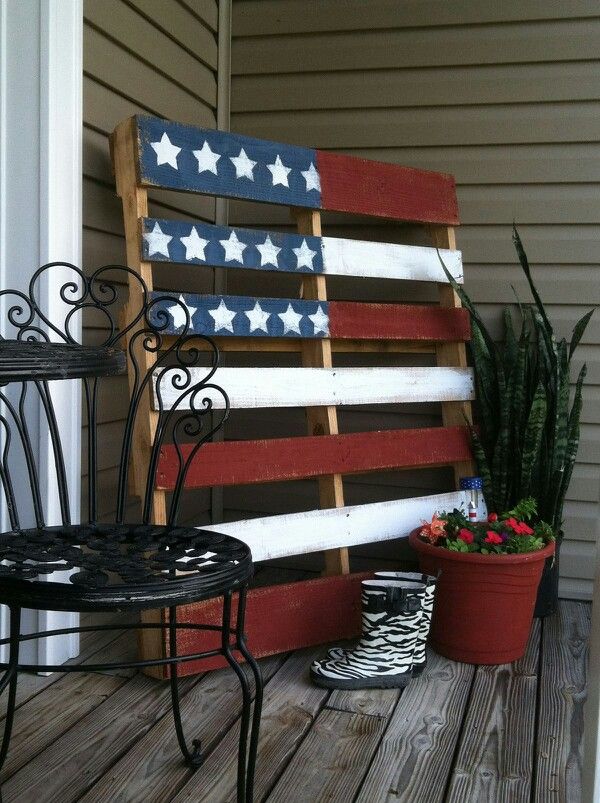 5. Pillows and Cushions
Adorn your porch swings and chairs with festive pillows and cushions. It's the easiest way to change the look of your porch instantly and add a splash of color. If you don't want to buy new sets of pillows, make slipcovers!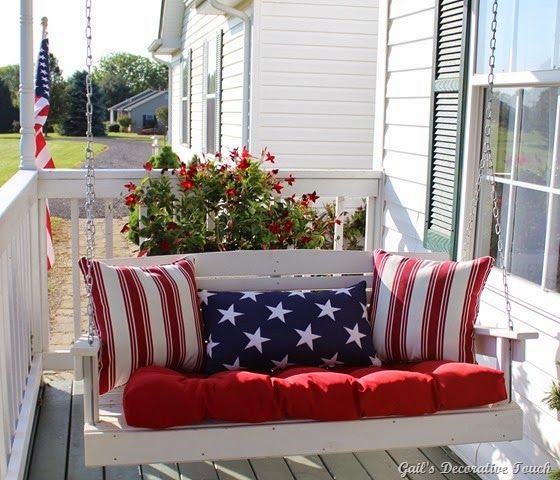 6. Decorate With Vintage Flags
If you've got a few vintage flags in your collection, show them off by standing them up in a vintage bucket or pot. We like how in this rustic display the large flags take center stage, and the smaller ones adorn the outer edge.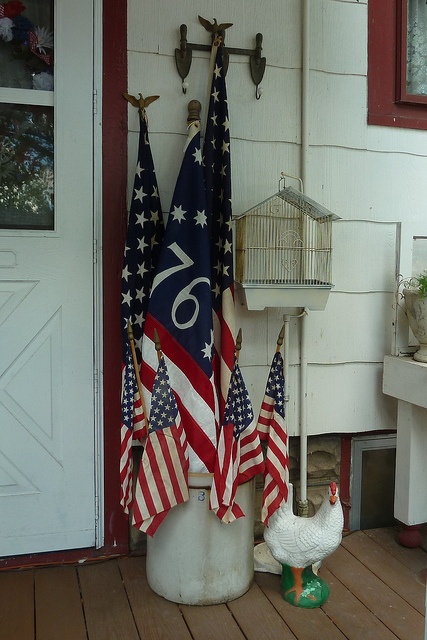 Photos: Hoosier Homemade, Martha Stewart, Josie Jones and Co., Neftali Valadez, Gail's Decorative Touch, Flickr.