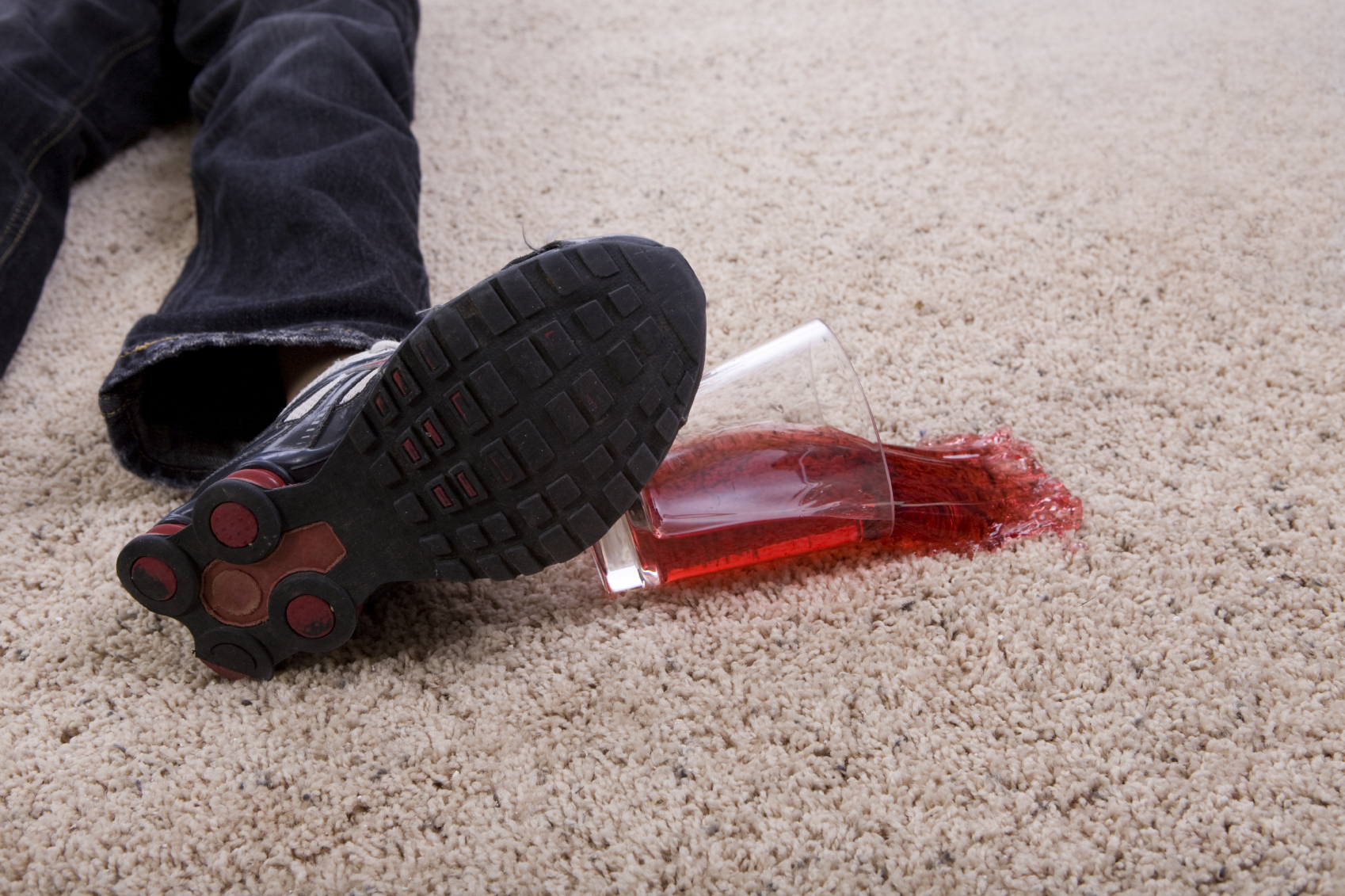 There's nothing more frustrating than carpet stains! We know, we've been there. To banish stains and dirt, read our tips for keeping your carpet and doormats fresh and clean!
With kids, pets, and weekend get-togethers, stains and dirt can be inevitable. We all know what it's like trying to scrub out that stubborn coffee stain that never seems to fade. These tips and tricks will help you battle (and win!) the toughest stains on your carpet, and keep it clean, too!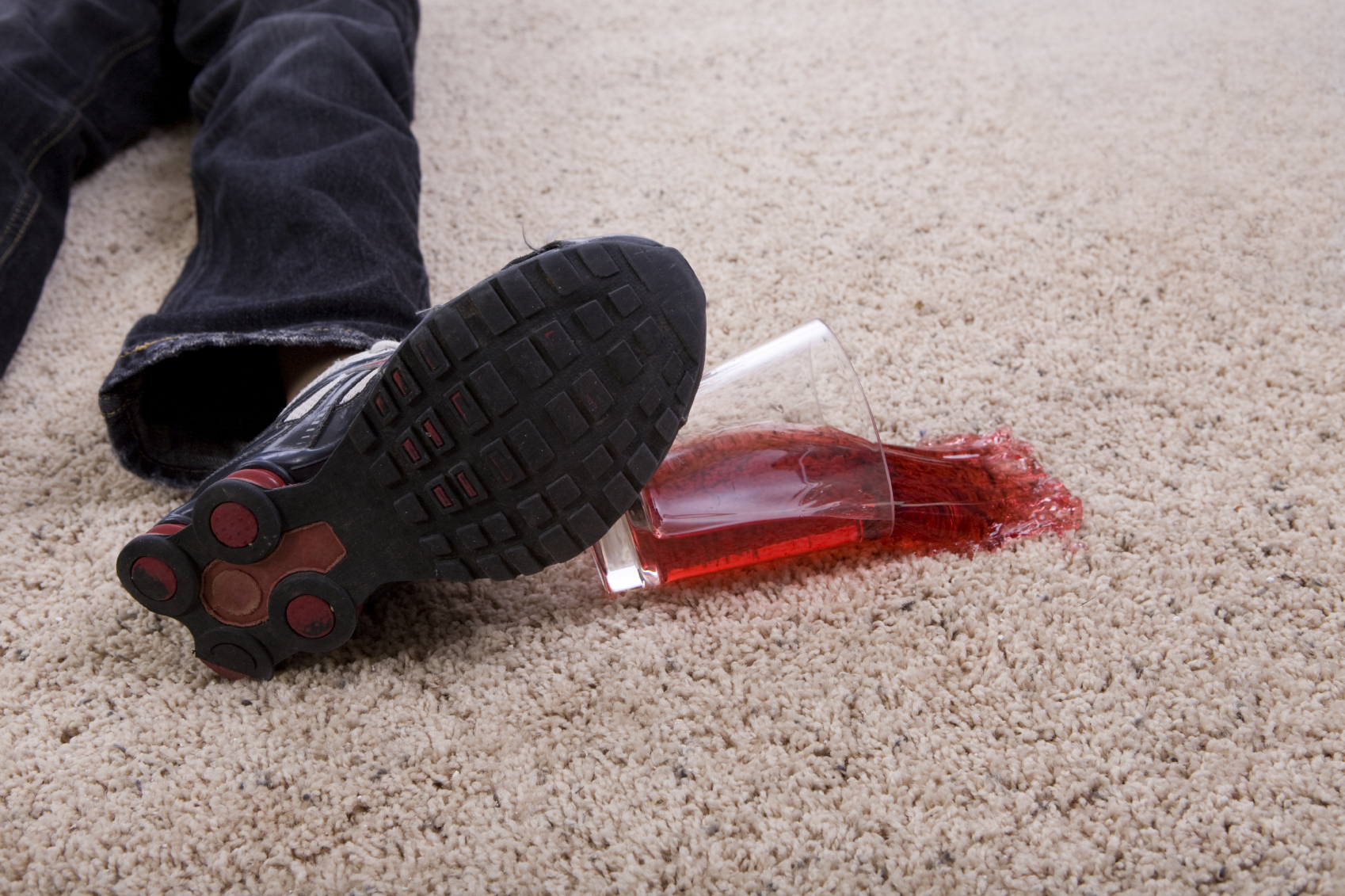 First, the stains need to go! Here's how:
1. Take 2 empty spray bottles and fill one with cold water. In the other bottle, add 1/4 tsp dishwashing liquid and 1 cup of warm water. Shake well.
2. Spray the detergent mix onto a cloth and dab the stain (don't rub!). As the stain begins to dissolve, begin to blot with a clean section of the cloth. Keep doing this until the stain is gone.
3. Take a clean cloth and spray it with the cold water. Use it to rinse the detergent from the carpet, and blot it with a dry cloth.
4. Stack up paper towels on the spot and place a heavy pot on top. Leave this overnight. The paper towels will soak up any residual stain that's deep inside the carpet. In the morning, remove the pot and paper towels and fluff up the carpet with your fingers. Allow it to air-dry completely.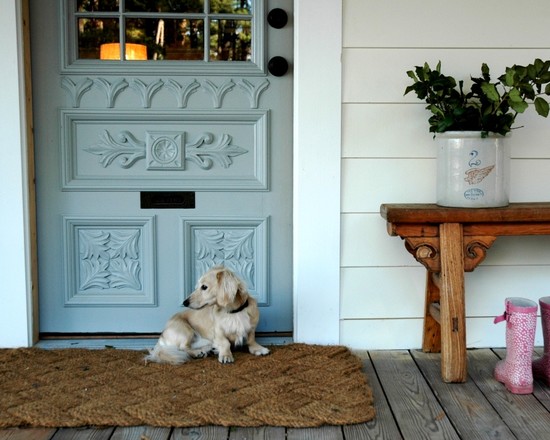 Now that we've got the stains out, here are a few tips on how to keep dirt at bay:
De-Grit Doormats
Your interior doormats only stop dirt from being tracked inside the house if they're clean. Toss your mats into the washer and dryer on a gentle cycle and tumble-dry them on low. If they are non-washable, use a vacuum. Vacuum first the front, then the back to loosen any embedded dirt. Vacuum the front of the mat again to get all the grit that came out. To give the mat a quick refresh, take it outside and shake it well. Using a stick or your hand, beat the mat to loosen any dirt.
Clean High-Traffic Areas
In between heavy-duty cleanings, use a powdered or foam carpet cleaner on areas that get a lot of traffic. Apply the cleaner according to package directions and vacuum.
Take Off Your Shoes
Keep dirt outside by implementing a no-shoes rule in your home. Keep extra slippers near the door, and encourage visitors or family members to use them. Keep a broom handy in the entryway closet to collect dirt before it gets stuck into your doormats. Put mats outside your door as well so you can wipe your feet before heading inside.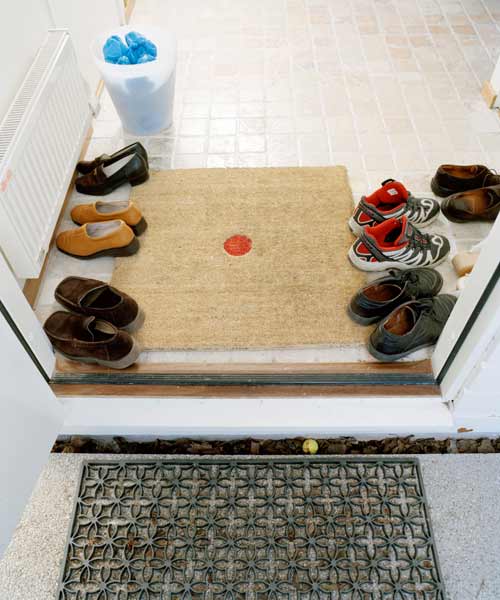 Photos: Angies List, This Old House, House Ideas.