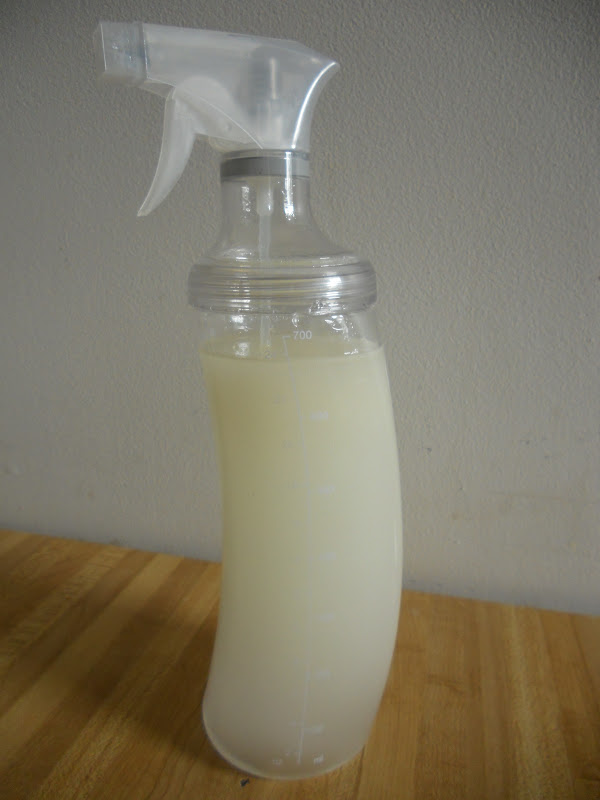 There's nothing better than home made products that you know are safe for you and your family. If you've been wanting to ditch the store-bought cooking spray, this recipe is for you! You won't believe how easy it is!
Making your own non-toxic cooking spray is easier than you think! Store-bought cooking sprays are full of harmful chemicals, and tossing all those cans in the garbage can't be good for the environment. Learn how to make your own at home with only a few basic items.
What you will need:
– a spray bottle
– olive oil (or any other kind of oil, except coconut because of its low melting point)
– distilled water (you can use boiled or filtered, the important thing is that it's sterilized to prevent bacteria growth)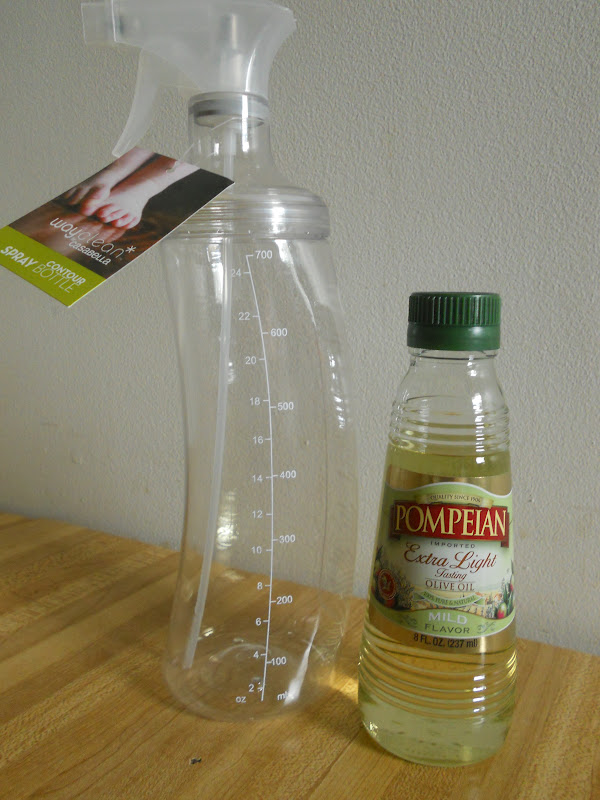 The first thing you need to to is sterilize your spray bottle to kill any bacteria that might be in it. Put 1 part olive oil to 5 parts water in the spray bottle. You might need to test it out a few times to adjust the spray to your liking. Shake the spray bottle well and use! Remember to only make small batches at a time, since this spray will be good for 1 week. Make sure you store it in the fridge and don't use it on a hot pan!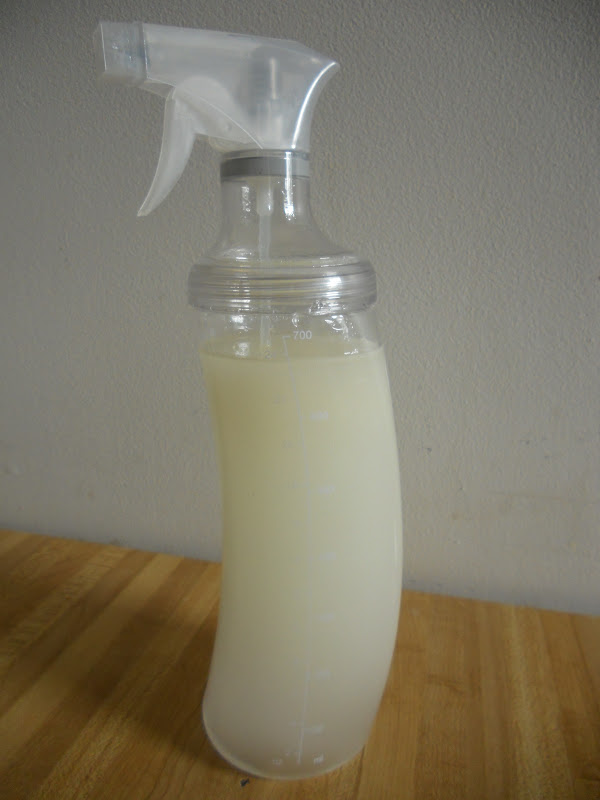 Photos: Sweet and Savory Food.