How To Clean Large Appliances Like Your Dishwasher, Washing Machine, Dryer, and more!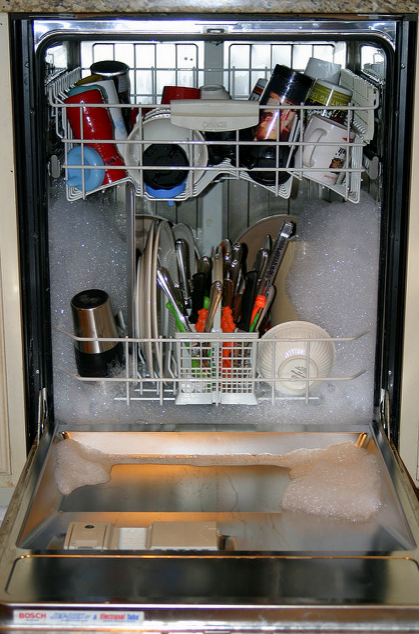 Learn how to keep your large appliances in tiptop shape with some of our easy cleaning tricks!
Large appliances in your kitchen and laundry room are essential must-haves in our home. They are investments that can last years if taken care of properly. So how exactly do we clean them and make sure they last the longest?
A simple spray cleaner and some wiping up isn't going to cut it, so we've scourged the web to find out exactly how we can clean our appliances the right way. Here are some of our tricks that can prolong the life of your appliances and make them look and work their best.
Cleaning Your Fridge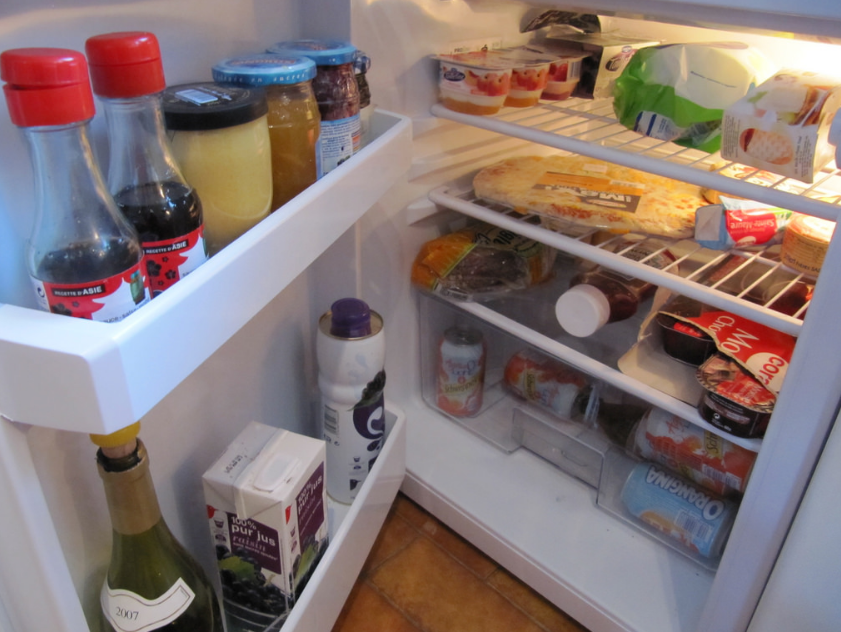 FRIDGE / FRANCOIS SCHNELL / CC BY
This is one of the most used large appliances in your home, which should be cleaned every 4 months. Make sure to unplug your fridge before you move on with any cleaning. Remove all food and racks out of your freezer and using mild dishwashing liquid, scrub the whole interior and exterior of your fridge. Rinse with a damp cloth and then place a box of baking soda on the shelf to deodorize your fridge.
How to Clean Your Dishwasher
Even though the main purpose of your dishwasher is to clean your dishes, it can surprisingly still get dirty and even clogged with old food. To clean the exterior and interior is easy, just dip a damp cloth into a box of baking soda and scrub away! The baking soda is abrasive, it disinfects and deodorizes, making it the perfect cleaner for your dishwasher. To get rid of odors, just sprinkle a few tablespoons of baking soda at the bottom of your dishwasher overnight. The baking soda will kill any smelly odors and will eventually be washed away the next time you turn on your machine.
DISHWASHER / BRYAN BIRDWELL / CCBY
Cleaning Your Microwave
Even though I am not a huge fan of microwaves, they still come in handy for warming up food and defrosting. The microwave is definitely one appliance that can easily get greasy, splattered with sauce, and dirty. To freshen it up, simply use a mixture of dishwashing detergent and baking soda to scrub the whole interior and exterior. Use a damp cloth to rinse and wipe away, and you are good to go!
Cleaning the Oven
Cleaning your oven is one hard task! Tough grease stains, dried up food, and splatters can make this job seem like a nightmare. Thankfully there are self-cleaning ovens on the market today that use pyrolytic or high heat systems that basically cremate anything left in the oven, creating a powdery ash that's easy to clean up. If you don't have a self-cleaning oven, there are tons of strong oven cleaners you can use. However, these cleaners are often dangerous when they come into contact with skin or your eyes. Make sure to wear rubber cloves, and protective eyeglasses while cleaning. Also don't breathe the spray mist or the fumes – it can be deadly!
OVEN / OSSEOUS / CCBY
Make Your Washing Machine Sparkle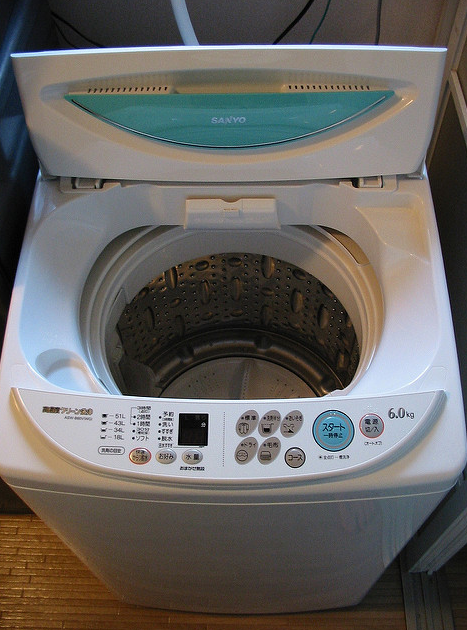 To get your washing machine back in its newest condition, set your washer to run on hot water with the largest load setting. Add 4 cups of white vinegar and ½ cup of baking soda to the water. Allow the machine to run again and mix the baking soda, then pause the cycle and let it sit for about half hour. This will kill any stinky smells, mildew, and gunk inside the washer.

NEW WASHING MACHINE / JIM212JIM / CCBY
Meanwhile the vinegar and baking soda are working their magic, using a damp cloth dipped in vinegar, wipe down your whole washer. Use a toothbrush to get into any tight areas around knobs or buttons. Then, set your washer to drain out all the water. Your washing machine is now good as new!