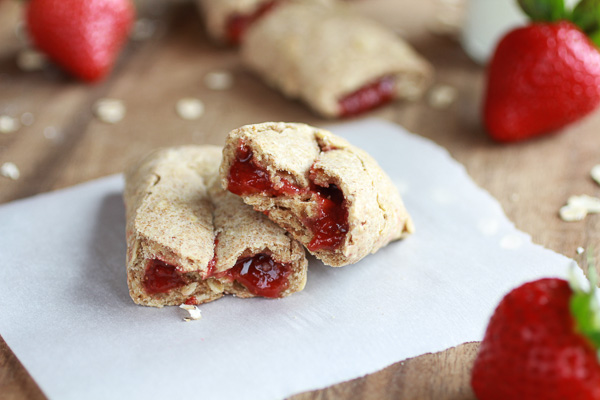 Everyone knows that store-bough cereal bars are loaded with sugar, and not much fruit. Try your hand at making your own cereal bars at home. It's simpler than you think, and your kids will love them!
These strawberry cereal bars are so sweet and tasty, they're perfect for breakfast or as a snack for your kids to take to school. Instead of strawberries, try making them with blueberries or raspberries, or both! Real fruit and oatmeal make this a great start to your day, and a much healthier alternative than buying the store-bought variety. You can use a whole-wheat pastry flour for added vitamins and fibre.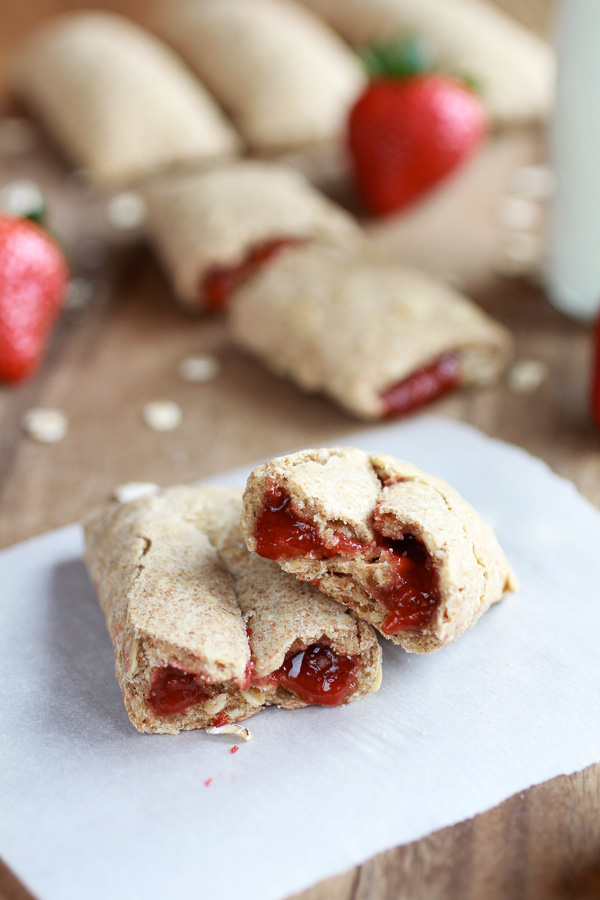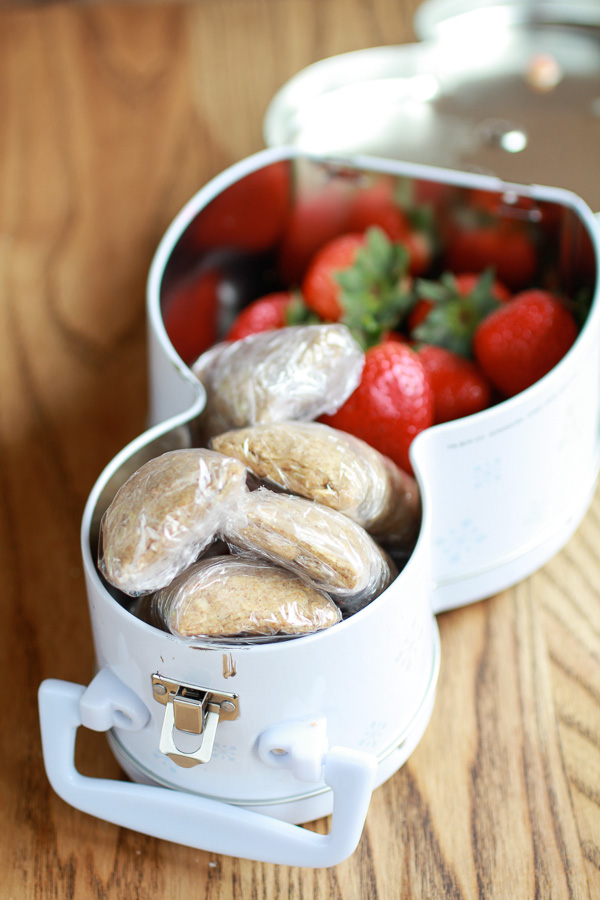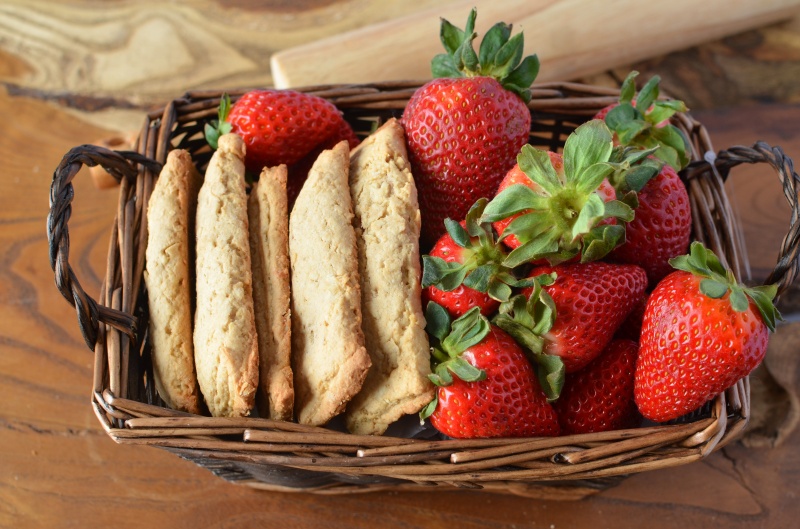 Homemade Strawberry Cereal Bars
2014-06-23 14:02:59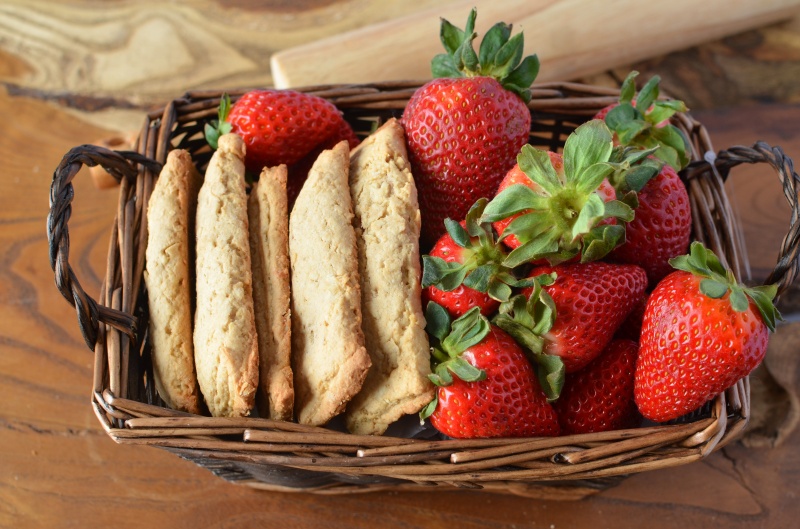 A healthy alternative to store-bought cereal bars, these have a sweet strawberry filling in a whole-wheat oatmeal dough. Pack them in your kids' lunch boxes or enjoy them for breakfast!
Strawberry Filling
1 pint fresh strawberries, stems removed
1/4 - 1/3 cup sugar (depending on how sweet you would like the filling to be)
2 tsp lemon juice
1 tbsp cornstarch
1 tbsp water
Dough
1 cup whole wheat flour or whole wheat pastry flour
3/4 cup oats
1/8 tsp baking soda
1/4 tsp cornstarch
1/4 tsp cinnamon
1/8 tsp salt
6 tbsp room temp. coconut oil
2 tbsp plain Greek yogurt
2 tbsp honey
2 egg yolks
1 tsp vanilla
Instructions
In a blender, puree the strawberries until smooth. Add the puree, sugar, and lemon juice to a pot and bring to a boil. Whisk the cornstarch with cold water, then add it to the pot. Bring to a simmer and simmer for 5 minutes until thick. Remove and allow to cool.
In a bowl, mix together whole wheat flour, oatmeal, baking soda, cornstarch, salt, and cinnamon. Set aside.
In a bowl, cream together yogurt, coconut oil, and honey. Add egg yolks and vanilla and beat until well combined. The dough should come together, but it will be wet.
Line your work surface with wax paper and dust it with flour. Divide dough in half, and cover one ball, and place the other on the wax paper.
Sprinkle dough with flour and place another sheet of wax paper on top. Roll out the dough into a rectangle. Cut the dough into 4x4.5 inch squares.
Spoon 1-2 tbsp of the filling down the middle of each square. Fold one side over the filling and pinch the dough together to prevent the filling from leaking out. Turn the bar over seam side down on a baking sheet lined with parchment paper. Repeat this process with the remaining dough.
Cover and place the baking sheet in the freezer for 15 minutes.
While the bars are in the freezer, preheat the oven to 350 F.
When the oven has heated up, bake the bars for 15-20 minutes until lightly golden.
Store the cooled bars in an airtight container in the fridge for up to 3 days. You can also freeze them between sheets of parchment paper in an airtight container.
Better HouseKeeper https://betterhousekeeper.com/
Photos: Half Baked Harvest, Super Healthy Kids.