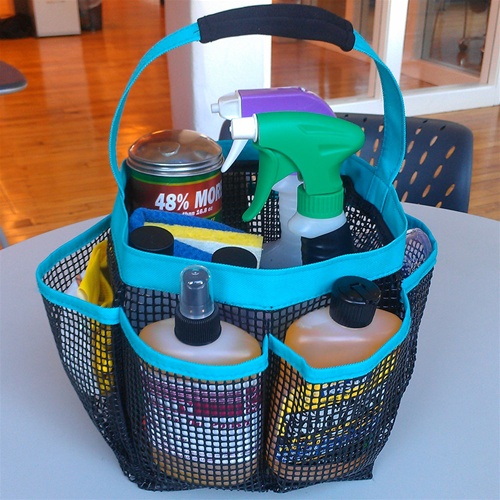 Nothing makes cleaning go by slower than having to run back and forth to get the supplies you need. A cleaning tote works great because you have everything you need to clean in one spot, and you can carry it around with you, too. Not sure what to pack in your tote? These are the essentials you need!
When you're busy cleaning, a cleaning tote is your best friend. All the supplies you need are right by your side, and you can carry it around with you wherever you go. A plastic bucket or tray can hold your tools and cleaning solutions and help you clean it right and quickly. But, what to put inside? Here are the top tools that you'll need: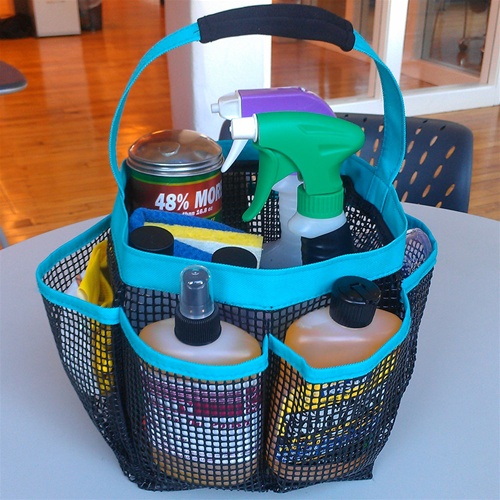 1. Cleaning apron – An apron will protect your clothing, and it has pockets to hold spare garbage bags, and other small items. Choose one that is machine-washable.
2. Rubber gloves – It's important to protect your hands from harsh chemicals, as they can dry out your skin. Get yourself a good-quality pair that will last you a while.
3. Cleaning cloths – Use cleaning cloths to wipe things dry, polish mirrors, and remove fingermarks.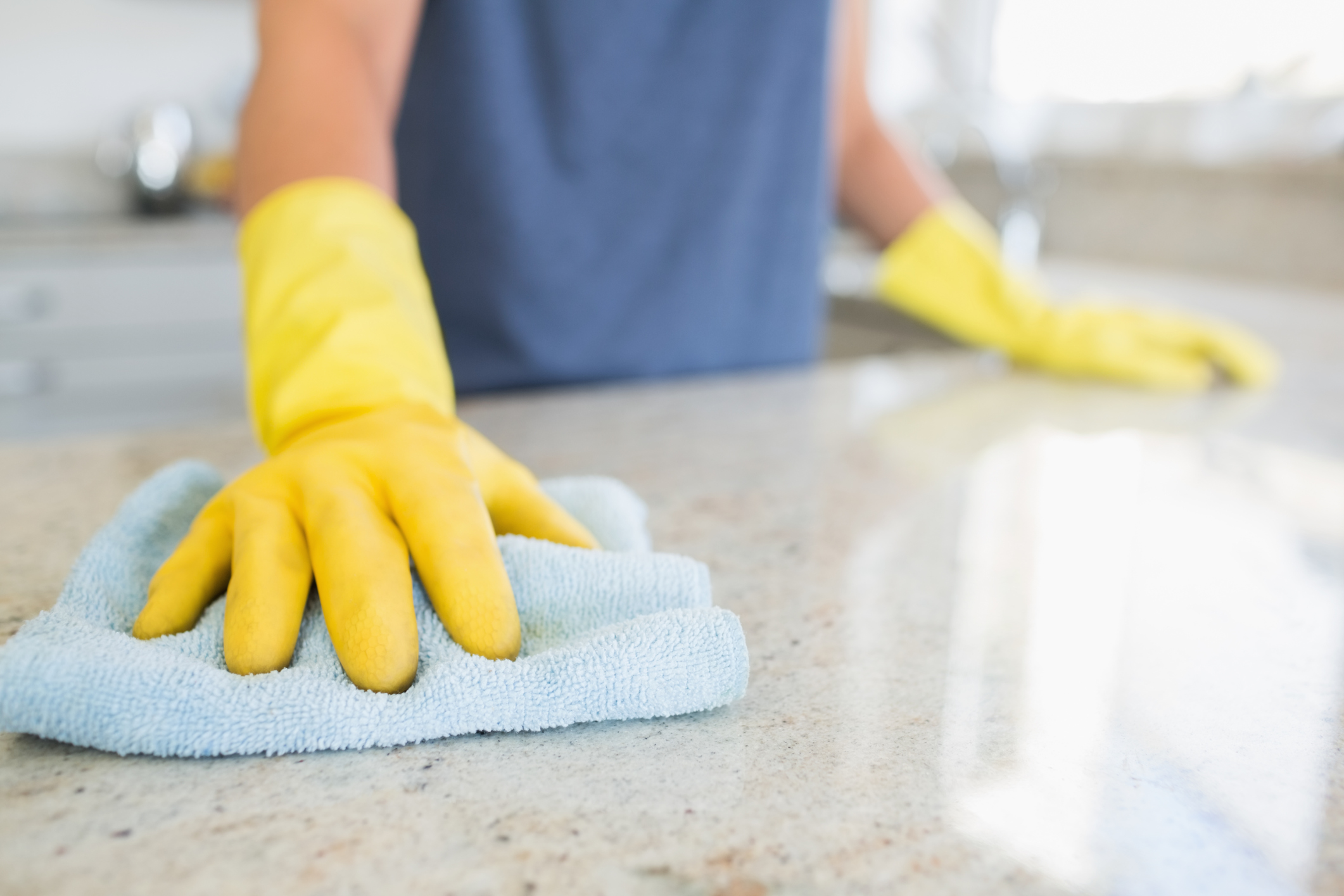 4. Scrubbing sponge – This sponge has a abrasive side and an absorbent side. Use the abrasive side to scrub stubborn grime, and use the absorbent side to pick up liquids.
5. Toothbrush – A toothbrush is great for tiny spaces. Use a firm-bristle toothbrush around sink fixtures, rims, and other tight corners.
6. Spray bottle – Adjustable spray bottles make it easy and quick to apply cleaner to windows, mirrors, and other surfaces. Label your bottles so you know which ones to use.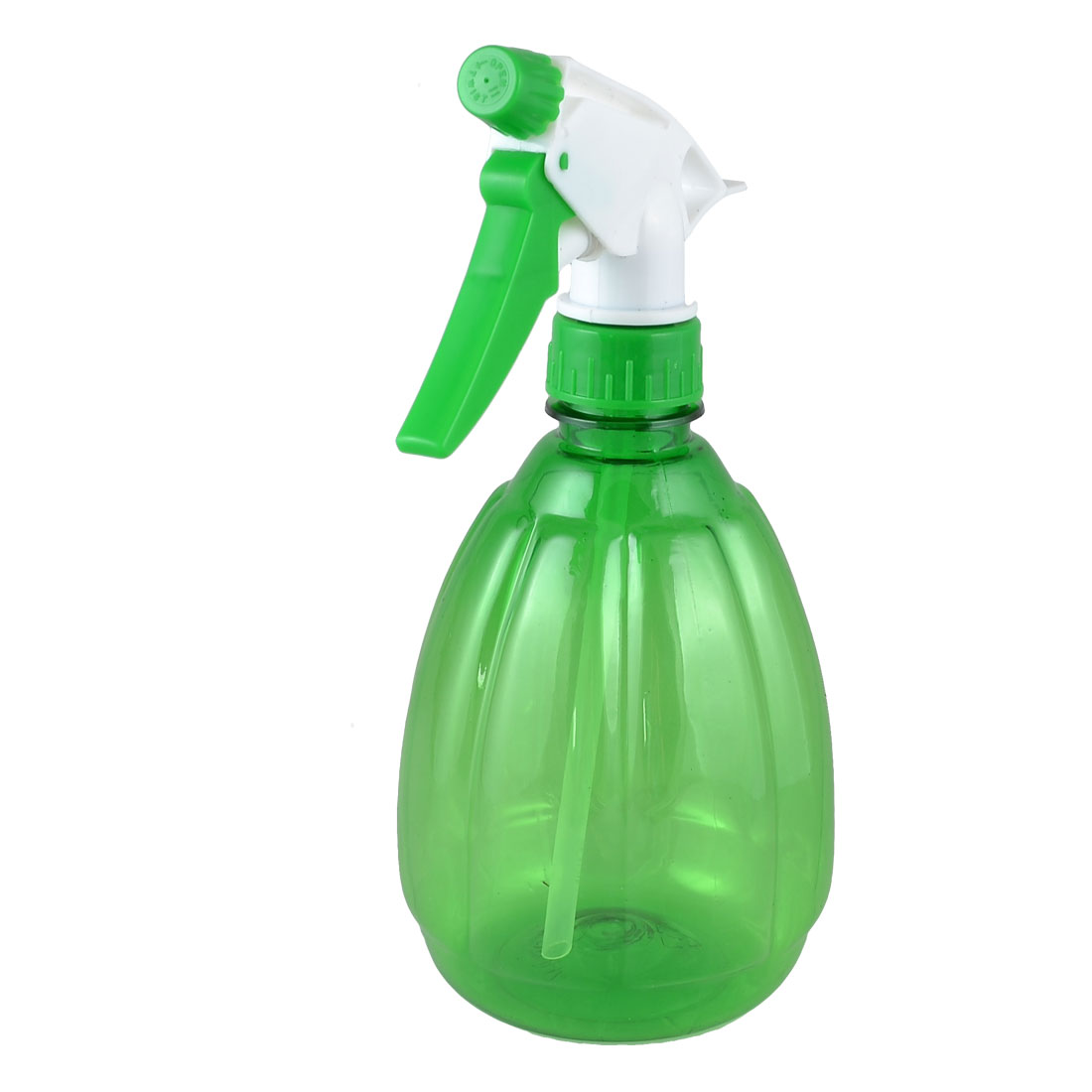 7. Tile brush – A tile brush cleans tiles, ceramic fixtures, and bathtub surrounds. The bristles reach into corners to tackle tough jobs, and the handle keeps your hands away from the cleaning solution.
8. Squeegee – This is for windows, mirrors, and glass. A rubber-bladed squeegee removes cleaning solution and dirt in one swipe. Remember to wipe the blade with a cloth between strokes.
9. Squirt bottle – Cleaners work best when they're applied evenly. Use a funnel to put your cleaner into the bottle.
10. Scraper – A metal or plastic scraper works well in removing dried-up gunk. Keep it in your apron pocket to keep it at hand.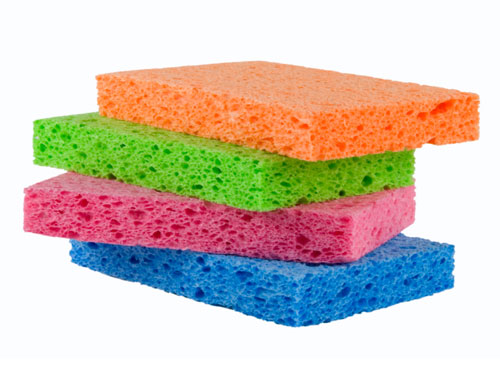 Photos: Great Useful Stuff, Gallery Hip, ASJ Cleaning, Woman's Day.