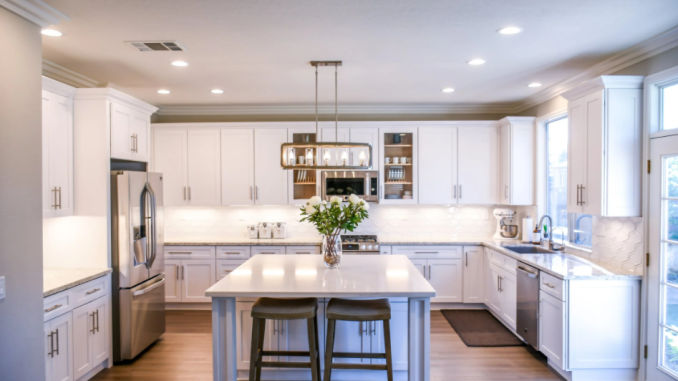 Dreaming of a new kitchen that looks like it was designed by HGTV?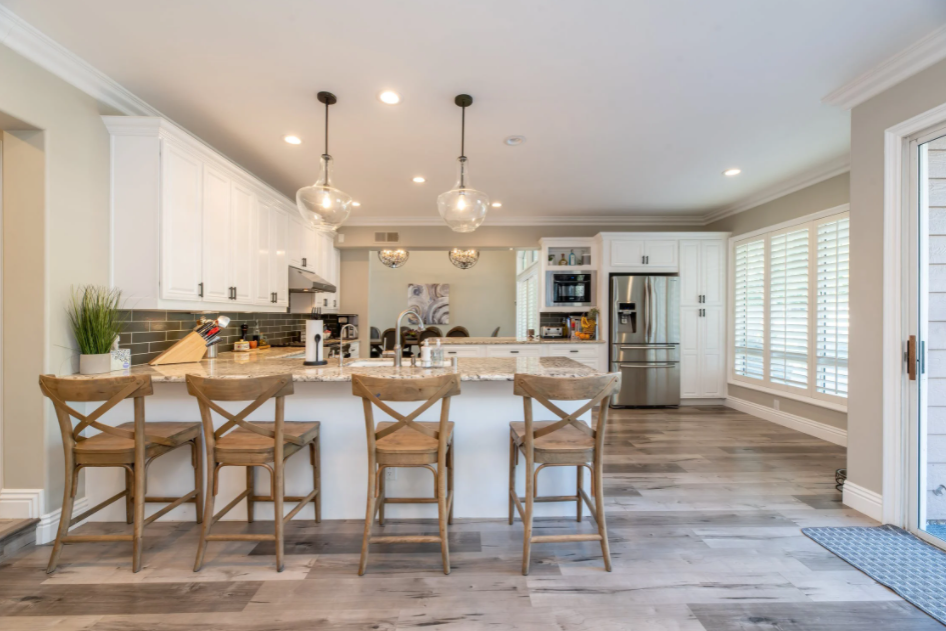 One of the most worthwhile home upgrades is a full-scale kitchen remodel. But where do you begin? Below are some simple steps to put you on the path to completing your masterpiece and transforming your dated or small space into an inviting, functional showplace. 
Determine budget, timeline, and project goals
Taking the time to create a detailed plan is one of the most important steps when planning out a kitchen remodel. It can be helpful to start by clearly defining a budget, timeline and project goals that you'd like to achieve. Before getting started, it is essential to determine the total amount of money you are willing and able to spend, as well as what kinds of features and materials you would like included in the project. Consider how long you expect the work to take and make sure to allow for some flexibility for unexpected expenses or delays. 
Perhaps most importantly, consider how your kitchen remodel can help improve both its functionality and aesthetics in order to meet your overall goals for the space. Taking the time up front will help ensure your finished kitchen remodeling project turns out just as you envisioned it.
Map out your space 
Mapping out your kitchen space is a critical step in the kitchen remodel process. Before you start picking out materials and appliances, get out a tape measure and figure out exactly how much room you have to work with. This will help you determine how much of the existing layout you can keep, what modifications to make and what type of appliances and materials you can use. 
It's important to remember that not all spaces are ideal for certain types of appliances or materials – choosing the right ones for your kitchen size and style is key to achieving an aesthetically pleasing space. When selecting appliances, consider energy efficiency ratings, size and power outputs, cost, color and brand reputation as well as features like convection ovens or induction cooktops. When selecting materials, focus on durability, aesthetics, maintenance requirements and environmental impact.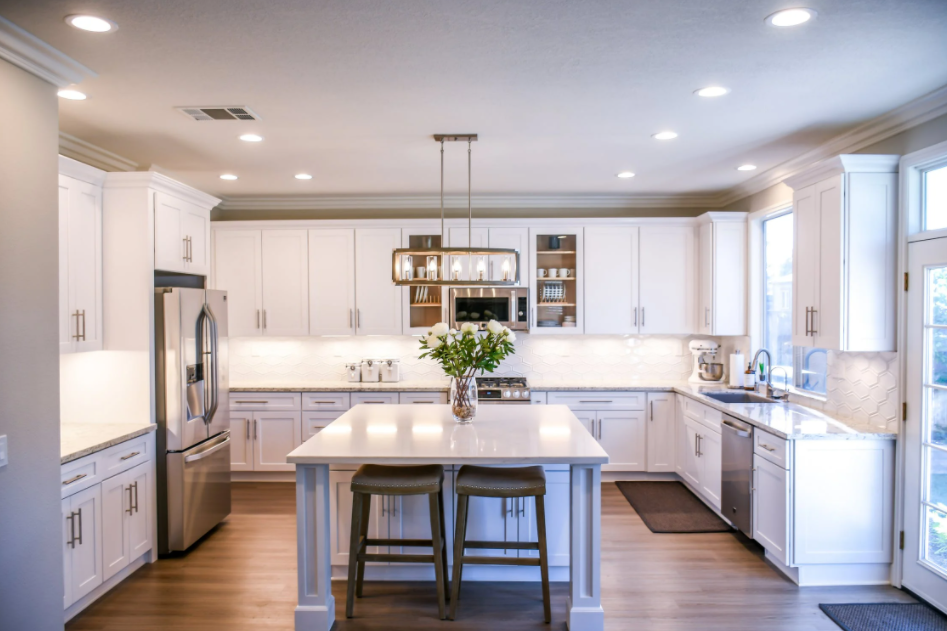 Invest in quality materials 
Quality materials are an integral part of any successful kitchen remodel, so it's important to research which ones will enhance the look and lifecycle of the space for years to come. 
Durable countertops, floors, and cabinets are essential choices when planning your remodel as they will provide lasting performance both aesthetically and practically – meaning you won't have to replace them anytime soon. Some popular options include solid surface or quartz countertops, high-end hardwood or tile floors, as well as custom cabinets in a range of styles. With careful consideration, selecting quality materials can be the foundation for a beautiful remodeled kitchen.
Consider hiring a professional contractor 
If you're considering a kitchen remodel, hiring a professional contractor is strongly recommended. 
Professional contractors have experience and knowledge that can make all the difference when it comes to executing the project in an efficient and cost-effective manner. They not only provide practical steps for planning out the remodel but offer valuable advice too. Plus, they will have connections to industry experts who are familiar with construction materials and regulations, allowing you to get exactly what you want in terms of design and style without ever having to worry that something might be overlooked or improperly executed. 
One of the most costly expenses in any remodel can be redoing tasks due to shoddy construction.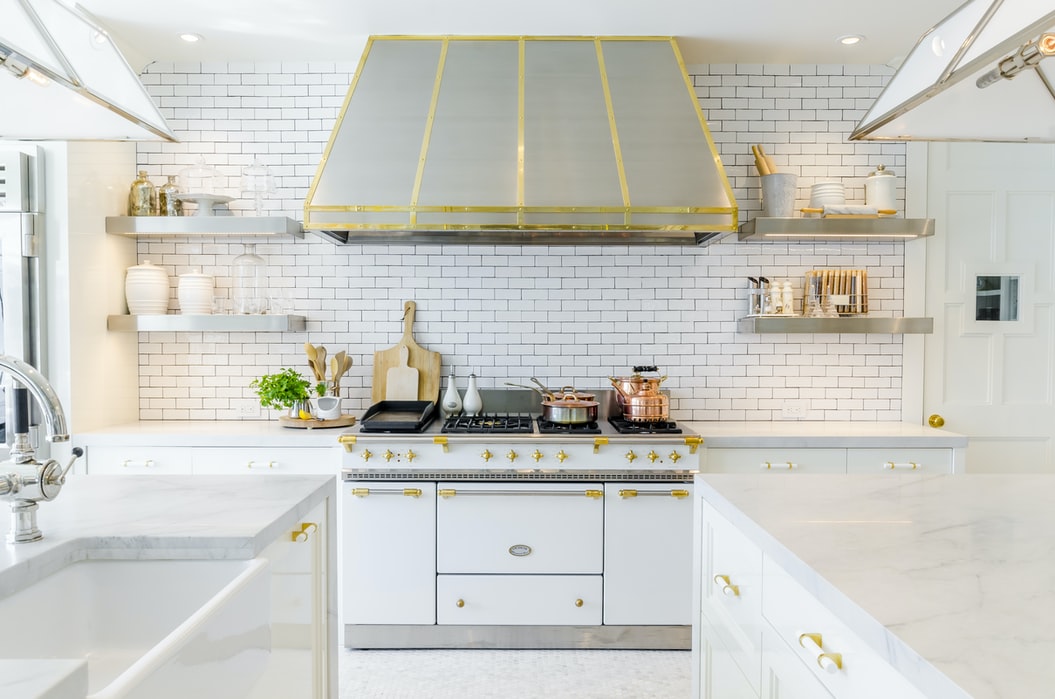 Design it yourself or hire a designer?
Kitchen remodels are an exciting part of investing in your home, but they can also be overwhelming. Whether you're starting from scratch or renovating existing elements, the first decision is the same:
Should you design it yourself, or hire a professional designer? Creating a custom design that matches your unique style and needs can be incredibly rewarding. 
After determining your goals and budget, do some research online to decide whether designing it yourself or hiring an experienced designer can best help you fulfill your kitchen design dreams. 
If you're up for tackling some DIY projects and have the know-how, a home remodel may not require professional help. However, if you feel unsure about creating a cohesive look or putting together complicated elements in your remodel, hiring an interior designer could be the right move for you.
Be prepared for unexpected expenses
Kitchen remodeling can present unexpected expenses, so it is important to plan accordingly. It is wise to have some extra money set aside for any potential costs that you may not have predicted. Having a buffer can be highly beneficial if you discover the need for extra supplies or services. Furthermore, it's best to save up enough extra funds so that later on during the project you don't experience a financial strain that could interfere with your desired outcome. 
Planning a kitchen remodel can be intimidating, but by creating a roadmap  and staying disciplined throughout the process, you can save yourself time and money