Hosting The Perfect Garden Party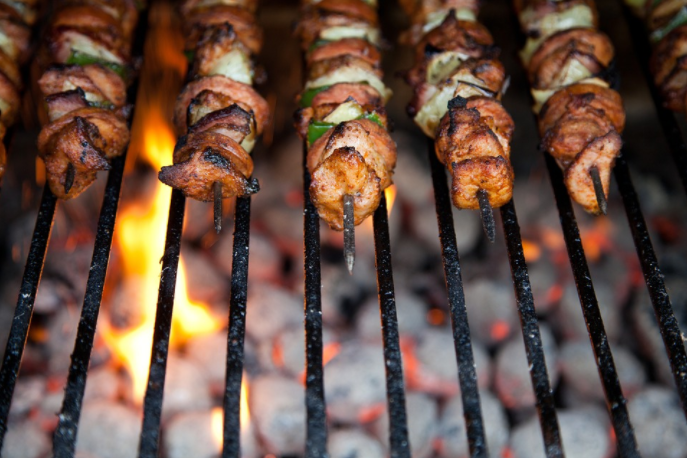 Design the perfect garden you and your friends will enjoy! Here's how!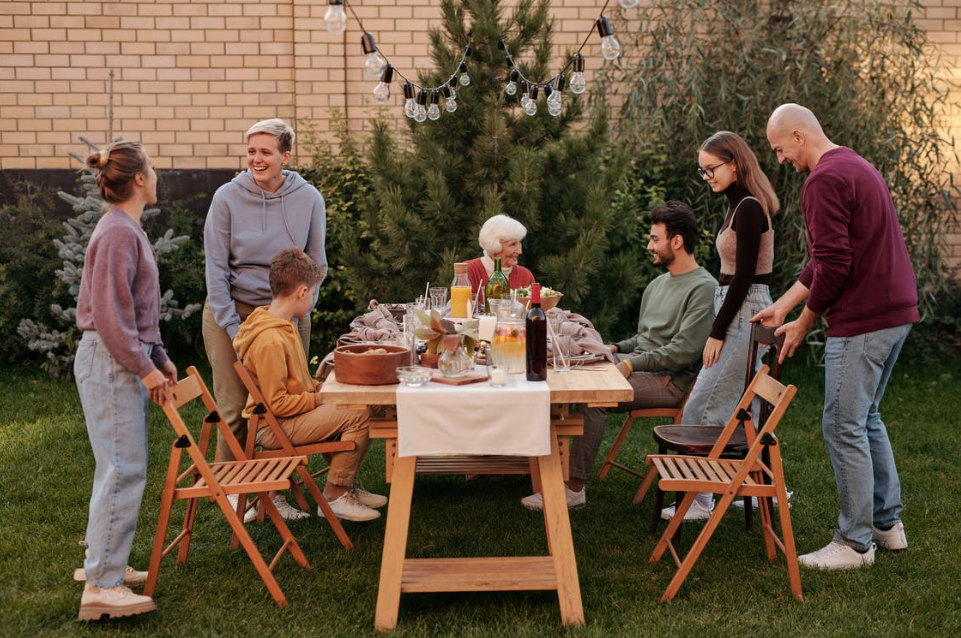 Photos By: Stock Images
Having a garden proved vital to many in the last few years. Gardening itself became a popular hobby during Covid and the lockdowns it caused. In Britain, about 87% of homes have gardens. But, spare a thought for those living in the capital. Only about 61% of London homes have outdoor spaces.
In the states, about 81% of American homes have garden areas with lawns. And many use them to gather friends together for barbecues, drinks, and parties.
While many areas of the world are enjoying or enduring winter right now, warmer months will be arriving soon. When those sunny days and warm evenings arrive, many people will want to use their backyards for entertaining.
How do you Host the Perfect Garden Party?
First, you need a suitable outdoor space, and this may mean making some alterations to your garden. Much of the work you need to do to improve your garden can be done by yourself. However, it is also worth asking questions from more experienced individuals.
For instance, you might like to understand the best materials for a long-lasting patio. Consulting a professional paver such as Paving Shopper could help you choose the most durable patio tiles for your project.
Of course, you could choose to add decking instead of a patio. This can make an attractive addition to any yard. Yet, don't discard the possibility of updating what you already have. Refurbishing an existing patio can yield a 500% return on your investment.
You may not need a new patio, you might just need to resurface your own, or add a French drain for better drainage. Nevertheless, below are some ideas for hosting a garden party.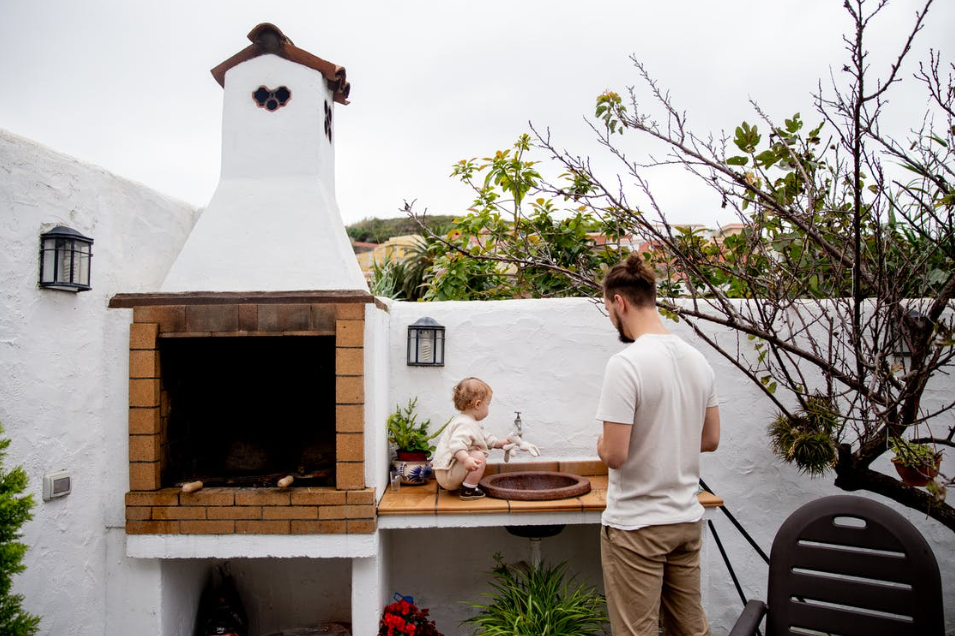 Make an Outdoor D

ining Area
If you want to host a garden party then you need some kind of gathering area, and ideally one that can be used for dining.
You can use a patio or decking as mentioned above, or you could create a garden room for dining outdoors. These are very in vogue now, and they can help add value to a home. Depending on the style of room you build, it could be used all year around and not just in the summer.
Decorate your Garden for a Party
LEDs are an environmentally friendly lighting option as they last a long time, and are energy efficient. You can use these to decorate garden walls, create a canopy over a patio, and light up trees.
Color waterproof lights are available for ponds and swimming pools, and not only add ambiance, but they make gardens easier to navigate after the sun has set. One easy DIY project is to create a walkway. This can then be lit by solar garden lights set into the ground.
Provide Home-made Treats from your Garden
An amazing 80% of American respondents to one study said that they enjoyed growing their own produce during the pandemic. While fewer people are doing so now, millions still are. If you have a produce garden then use it to make dips, salsa, and salads for your guests. You could even brew your own beer if you were inclined.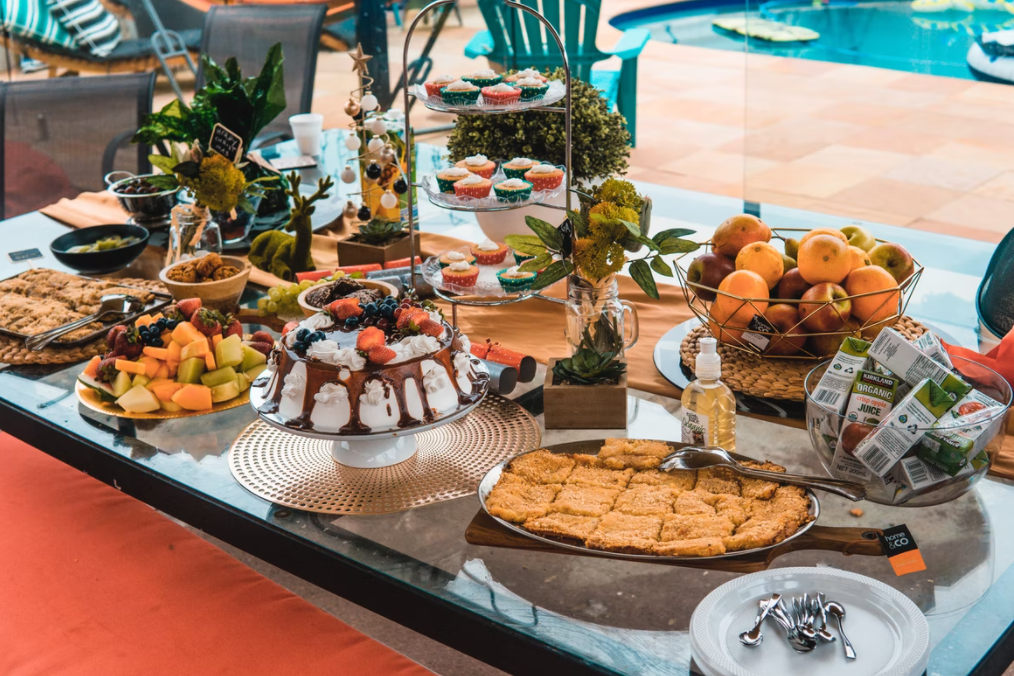 Add Some Patio Heaters
If you can't wait until the summer then look for some way to heat your garden when the evening comes. Solar patio heaters are available, and they provide an eco-friendly way to keep your guests warm.
Create a Safe Space for All
On the theme of solar power, you can buy inexpensive but effective lights for your garden to increase safety. Consider those who bring a baby stroller to the party and make sure paths and steps are adequately lit. You'll have the benefits of creating color and attractive lighting in your garden with no additional electricity costs if you use solar energy, and your yard will be a little bit safer.
Be Considerate of your Neighbors
Or better still, invite your neighbors to join the party. You need to create the mood for your garden party, and outdoor speakers can provide the music. But, this is also one of the most common noise complaints. 35% of respondents said music is one of the biggest nuisances caused by neighbors. 
In the UK, about 450,000 noise complaints were reported by residents. This means every 70 seconds someone is disturbed by noise created by neighbors. The US has similar problems and they usually peak in the summertime.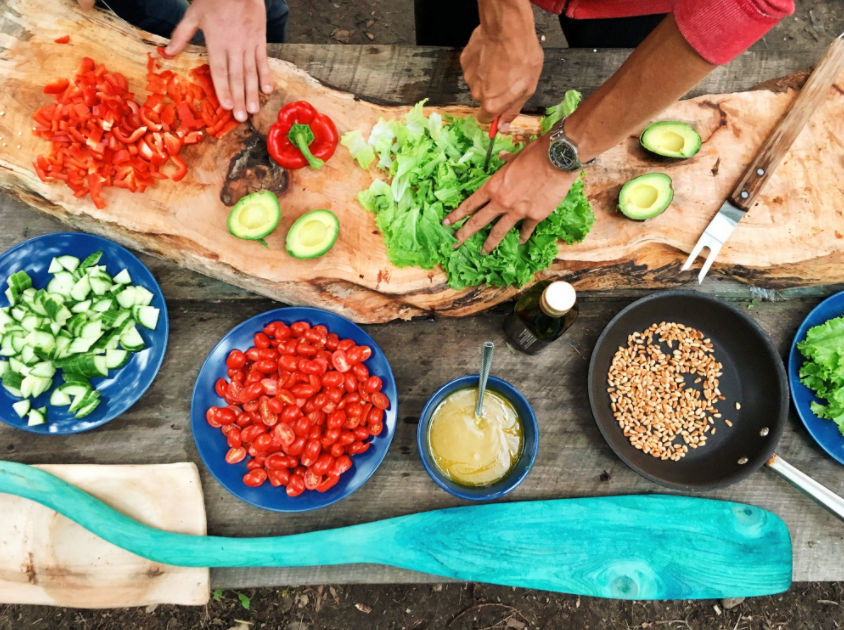 Create a Theme
Adding a theme and running it through your party will show how much effort you have made. While fancy dress isn't always appreciated, you could simply ask your desks to dress in summer colors and run this theme through your decor, and the food you supply. Or go wild and think along the lines of Alice in Wonderland, which brings this article to games. 
Introduce Garden Games
Your garden party may involve children and families. Nonetheless, whether your party is a strictly adult affair or family oriented, you can bring games into the garden. Classic games such as croquet or bowls can be played. Alternatively, source one of the many giant garden games available such as Jenga or Connect 4.
Summary
Getting your friends or family over for a barbecue or some drinks is a great way to make use of the garden. To host the perfect party you need good food, drinks, entertainment, and music. Adding a theme can add a little fun, and giant garden games are a novelty.
You might have to get your garden into shape though, and a patio or paved area is a good base to set up a BBQ and garden furniture. Lighting then adds ambiance, and solar power can be used for this and heating.
 Then, you just need to remember to be attentive and ensure you continue your hosting duties throughout the party.