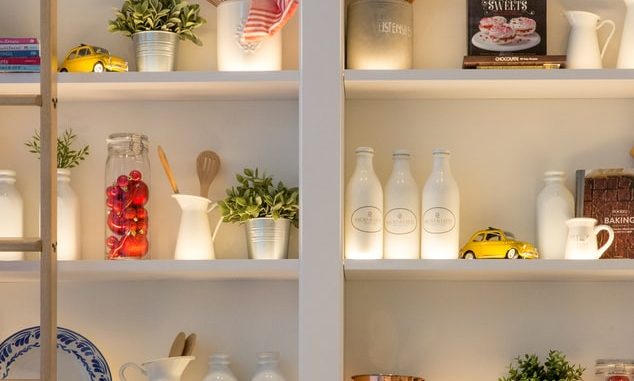 Do you need more storage room in your kitchen? Keep reading!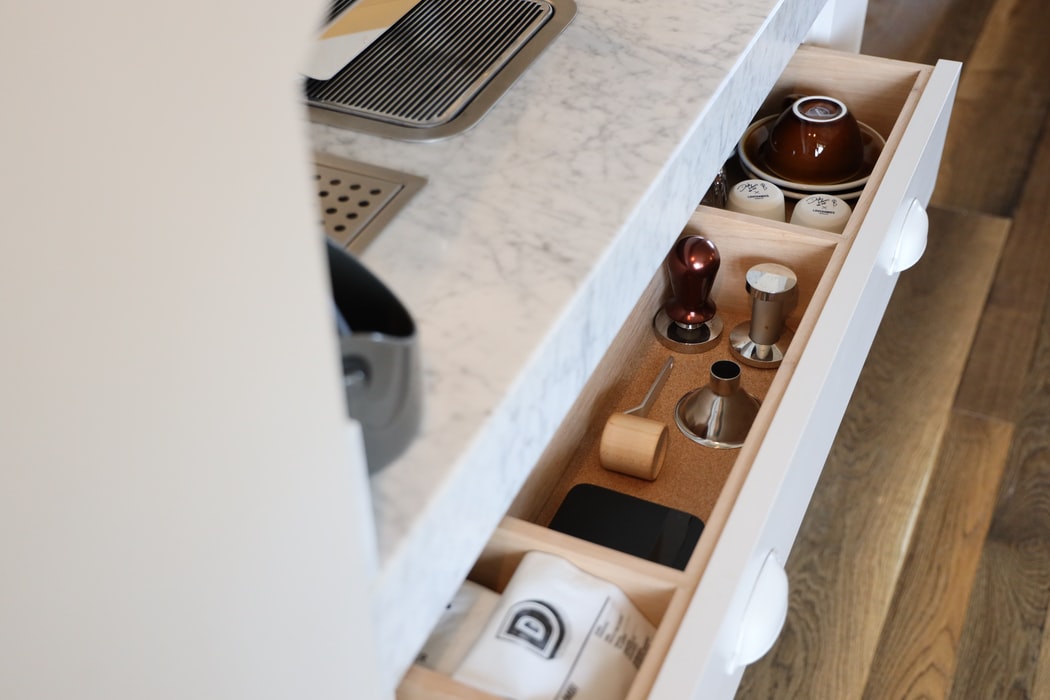 Instead, we turn to smart storage solutions to declutter our homes. These are especially necessary in the kitchen, which often has to act as a food prep, dining and home office area all in one. If you're looking to make some extra room without sacrificing function or style, look no further than here — these are our top four ideas for boosting storage space in the kitchen.
Hand-Crafted Larders
A properly designed and fitted larder might be the answer to your pot and pan prayers. There's plenty to factor in when deciding where everything should go in your kitchen, from food to utensils, but an integrated full-height unit designed to fit your space can hold it all.
Integrated Refuse
Trash cans can be unsightly and unhygienic in a kitchen— so where you can, try to fit them inside your existing cabinets that have dead space to use up. They might be best placed under the sink or alongside appliances in a utility room. If you separate your different types of waste efficiently, using several smaller containers rather than one big unit, you can save on space and even reduce the number of times you have to take out your trash.
Window Gardens
The devil's in the details — and when you look around your kitchen, you might notice that the smaller spots like window ledges are probably not being used to their full potential. One way to save space and brighten up your home is to create neat gardens around your windows, by growing potted herbs or vegetable plants.
Sun-trapping ledges are the obvious choice for these green patches. Thinking about what we regularly use in our cooking, there are plenty of ingredients like mint, parsley, tomatoes and chillies that we could be having fresh. This saves on the space they take up in cabinets and refrigerators, not to mention the cash we spend to restock. For the budding planters among you, Gardener's Supply offers a handy guide on the best herbs to grow depending on the conditions in your home.
Slide-out Features
Sliding features are another way to make use of hard-to-reach places. Retractable fruit and veg crates, pot racks and carousels can be fitted into tricky corner plots in your units that are more challenging to maneuver, allowing you to put an end to wasted space.
Narrow sections of cabinetry may particularly benefit from pull-out drawers — spices, utensils, or even cookbooks could be put away in those slimmer spaces in between and over the top of appliances. The trick to good storage isn't necessarily to add more space, but to use what you have got to your advantage.