Old House Remodeling: How to Create a Priority Checklist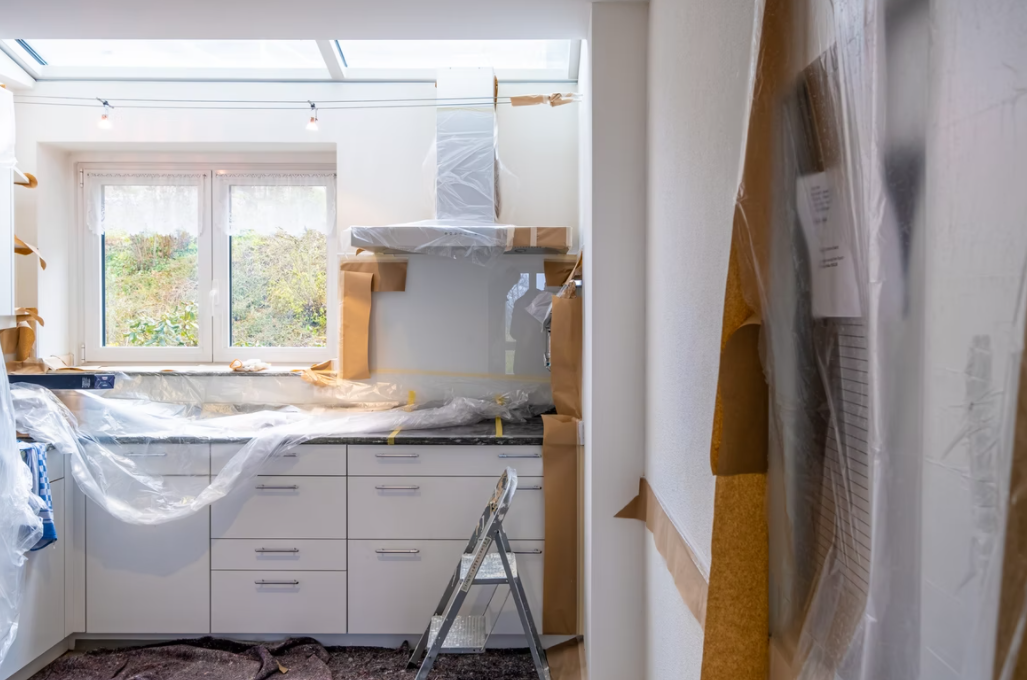 Are you remodeling an old house? Don't even pick up a hammer until you have read these tips on how to create a priority checklist for the many to-do tasks.
Whether you've been living in your home for a while and need a desperate refresh, or you've bought a fixer-upper that will be given a makeover, a house renovation is a huge task. As with any big project, being prepared is the difference between success and failure.
To help with your planning, we've created a high-level priority checklist to help ensure you approach your renovation the right way. Home renovations can be expensive, so a priority list is important to make sure your budget goes to the essentials first; it can also help you avoid unnecessary costs that can occur if you have to go back and fix something that was left out.
Step #1: Always Start with Planning and Design 
The blueprint is always a good place to start. You want to consider any potential mistakes before the remodel becomes a physical form. This plan doesn't just involve the specifics of your renovation but also the funding. The last thing you want is a paused project due to a lack of finance.
Create a simple "yes/no" list of projects you need professionals to do and ones you can handle in a DIY fashion yourself. Then, get quotes from contractors and apply for any required permits (do not skip these!). Some contractors will handle the permits for you.
Step #2: Plan for Demolition
What went up must first come down before you can build anew. As you demolish the old sections of the home, you will need to dispose of the rubbish – a huge task that many homeowners overlook. Rent a large container and carefully demolish as much as you can safely to avoid paying the professionals extra. You can calculate the size of the dumpster you will need here.
Always exercise caution when demolishing surfaces in older homes as they may feature lead-based paint or asbestos, two serious health hazards. Call in a professional to help remove these two substances, or at least assess the property to see if they are present.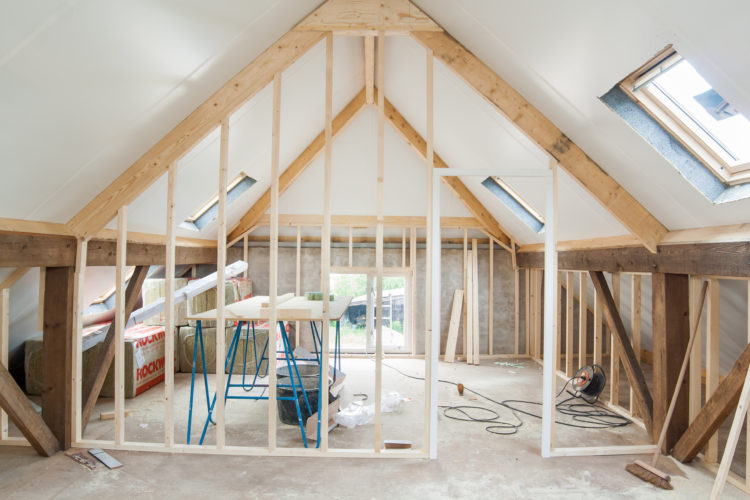 Step #3: Consider your Structural Carpentry
Structural carpentry is in support of other work and can include moving or constructing walls, adding beams to support weight, punching in new doors), adding framing or new windows, and much more. Some of these things can be handled as DIY; others will require a professional – all of them need to be considered and planned before work begins.
Step #4: The Roof
The top of your house should also be at the top of your to-do list. If there are problems with your existing roof or you want to upgrade it as part of your renovation, it needs to be a priority. A working roof is non-negotiable and a big part of your insulation's effectiveness. 
Unless you have exceptional DIY skills, spend the money to have expert roofing contractors ensure your safety via a well-executed job. If nothing else, it is worth the peace of mind alone.

Step #5: Electricals and HVAC
If you are going to the trouble of a renovation, you may as well ensure high-efficiency mechanicals – which can also save money in the long run. Any tasks involving wiring must be managed by an expert. After your electrical system, move on to cooling and heating. A maintenance check will also be required if you use any gas, as carbon monoxide can cause serious health problems. Again, have a professional confirm that everything is working as it should be.
Step #6: Bathrooms and Kitchen 
When the security and functionality of your new build are in place, you can move on to usability in areas such as the kitchen and bathroom. These are two of the main sections of your home that you will use every day, so it is necessary to design them in such a way that you avoid inconvenience. Consider storage space, style longevity, and how easy they will be to clean.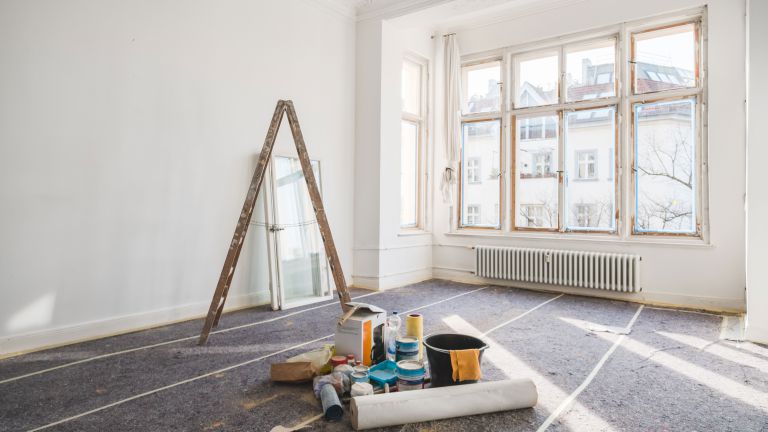 Step #7: Décor
The technical features are extremely important and your main priority, but we can all admit they aren't a lot of fun. The décor, however, is an enjoyable part of renovating, but it is also the lowest priority. This part is completely subjective, and you will style your home in a way that suits your personality and taste. Have fun and be creative, but try to consider function a little as well.
The Practicality of your Renovation
Many people think a renovation will be fun, and they can handle a lot of the work themselves, only to find that it is a lot harder than they initially envisioned. Plan well, and do things right the first time by getting help from experts. 
If you are moving home, this will add another layer of stress to the project, and you may be better off focusing on that while the professionals handle your build. Check out this helpful moving checklist to ensure you are well prepared for your relocation.